佐藤信治監修
デカバス狩りに、新規格。
The BIG-M will destroy your preconceptions about magnum cranks.
BIG-M 4.0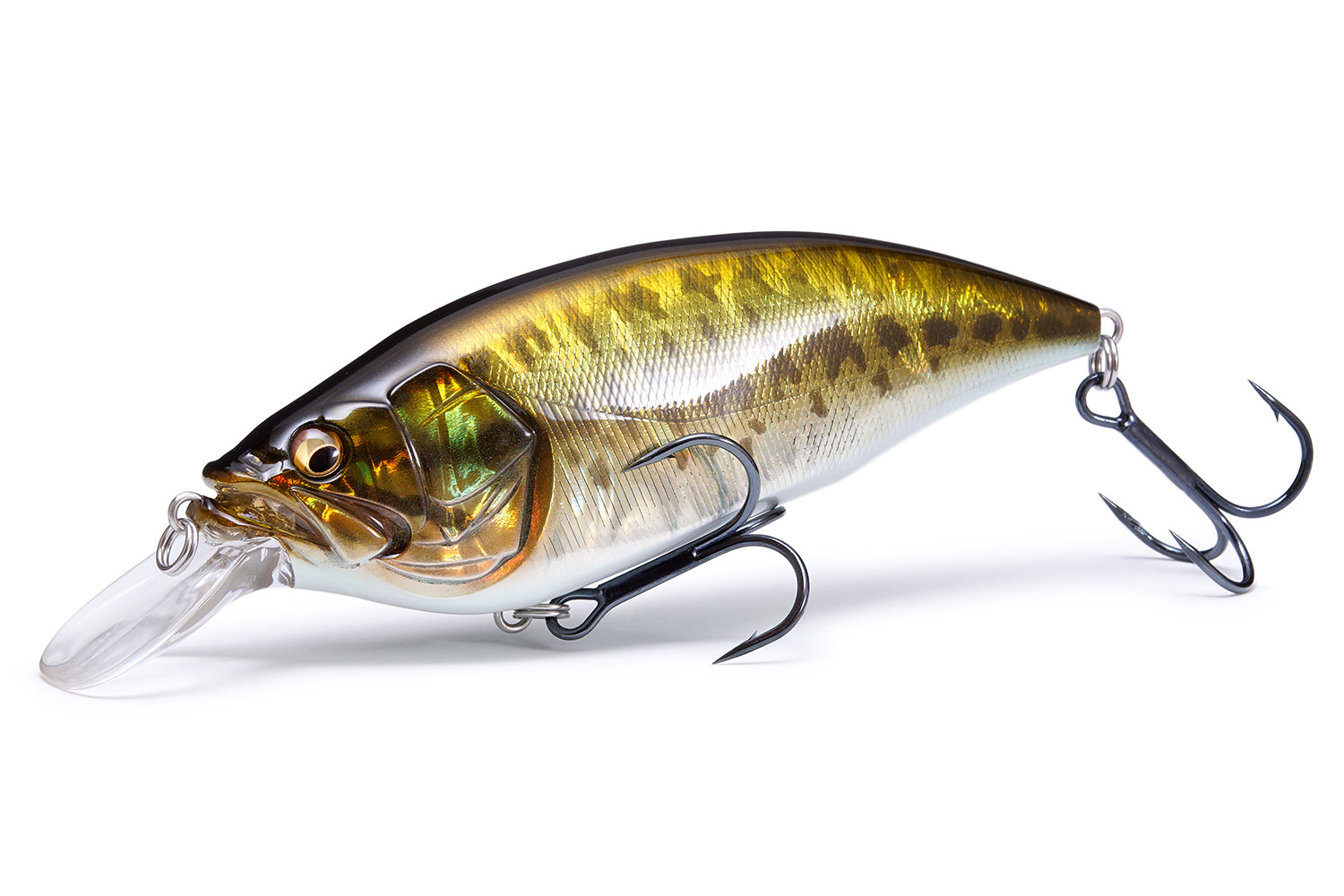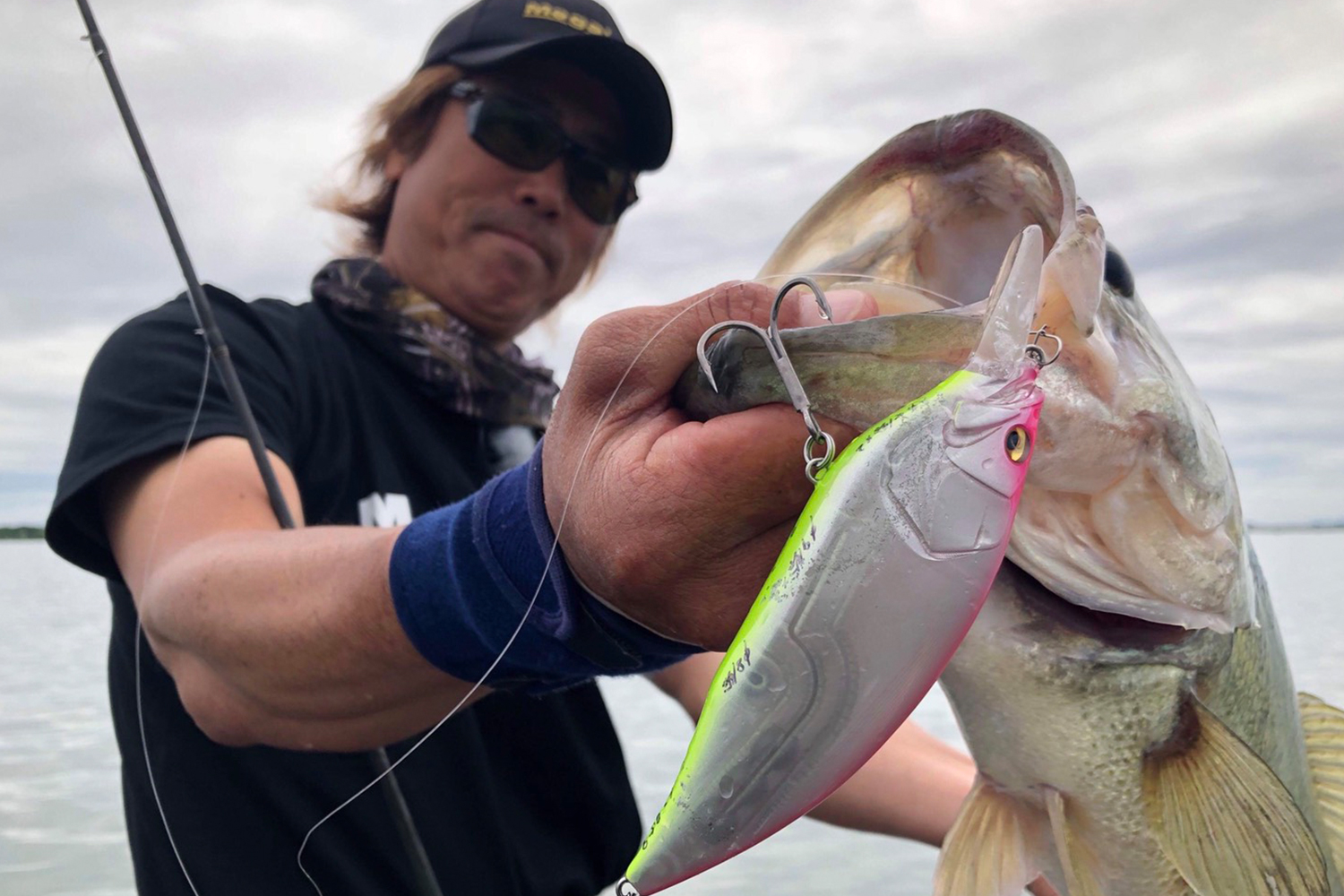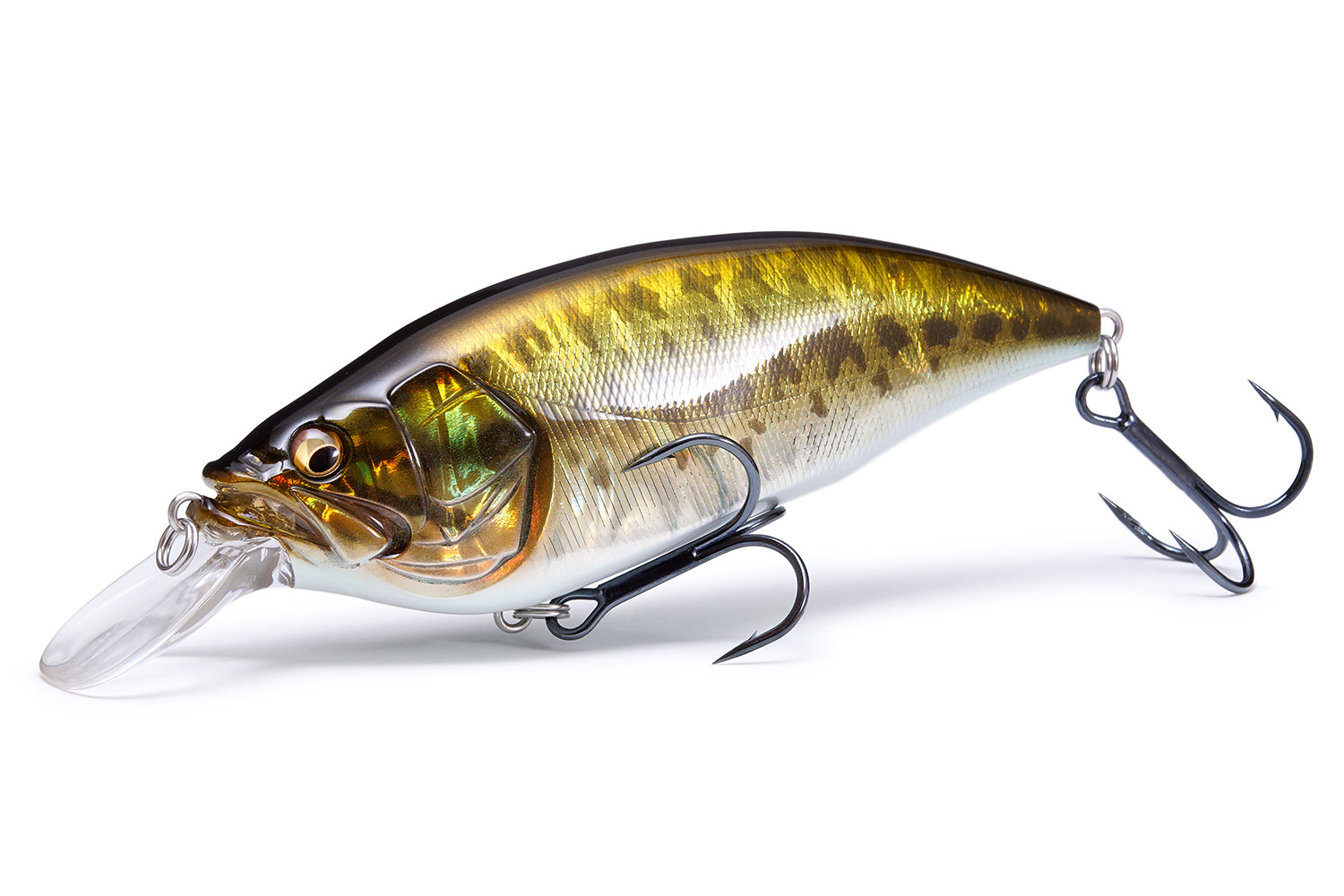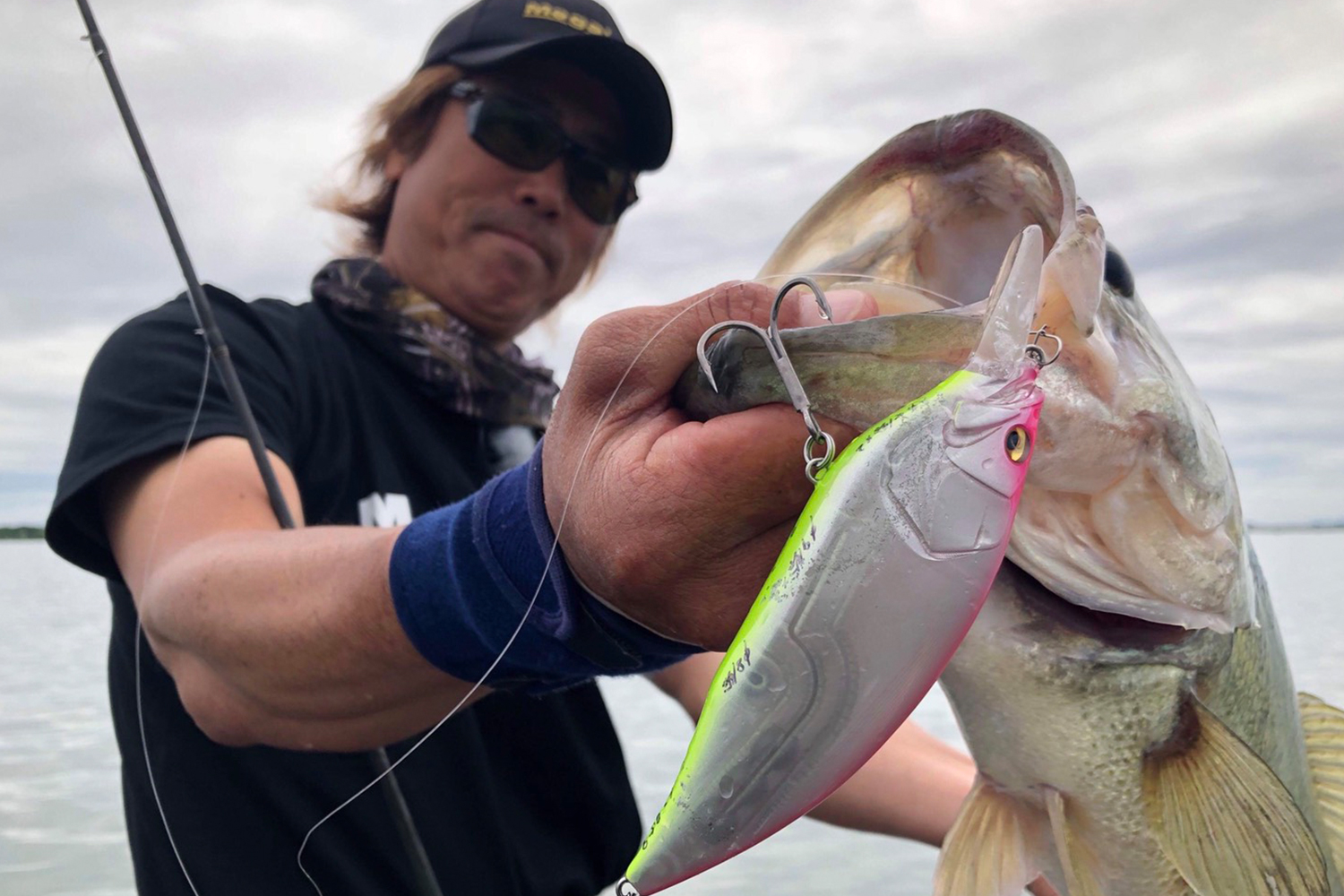 BIG-Mは、メガバスが長きにわたり取り組んできたビッグ・クランクベイトの進化形。従来のディープクランクにありがちだったファットボディ&ロングビルから脱却。あえてフラットサイドデザインとショートリップを採用しさらに低重心化。圧倒的な明滅インパクトを生みだす切れ味鋭いローリングを実現し、水深3.5m前後のプロダクティブゾーンをロングトレースするための設計です。さらに、向かい風を切り裂いて飛行する圧倒的なロングキャスタビリティと、一日中引き倒しても、まったく疲れないストレスフリーの引き心地も達成。ディープを回遊するビッグママへの訴求力を、かつてなかった次元で圧倒的に高めたエンジニアリングを異次元の要素をパッケージング。琵琶湖の管理人ともいわれる鬼の塾長、佐藤信治が監修し、伊東由樹と新世代の開発チームが一丸となって生み出したビッグクランクのNEWジェネレーション。これまでのビッグクランクとは比較にならないほどデカバスとの遭遇率を飛躍的に高めた「ジャイアントキラークランク」です。
※画像はプロトタイプです。
The BIG-M is the evolutionary result of many years of Megabass big crankbaits. It leaves behind the fat bodied and long billed design of past deep cranks, assuming a flat side design with a short lip and low center of gravity. It realizes sharp, rolling action that generates an overwhelming flashing impact. This design is meant to trace the productive zone at a range of 3.5m (11-12ft). It has incredible castability that allows it to slice through headwinds, combined with low-resistance retrieve which allows it to be used all day long with minimal fatigue. The BIG-M has the power to draw in big bass lurking in the depths, all contained within a package full of extraordinarily refined engineering. Developed under the guidance of Lake Biwa's "manager," Shinji Sato, Yuki Ito and the development team came together to produce this next generation big crank. This giant killer crank will dramatically increase contact rates with big bass. 
* The photograph is a prototype.
SPEC
Other.1

Depth : Max 4.0m
Hook : #1/0 x 2pcs

Price

メーカー希望小売価格
2,300 円 (税別)
TECHNOLOGY
圧倒的存在感
Overwhelming Presence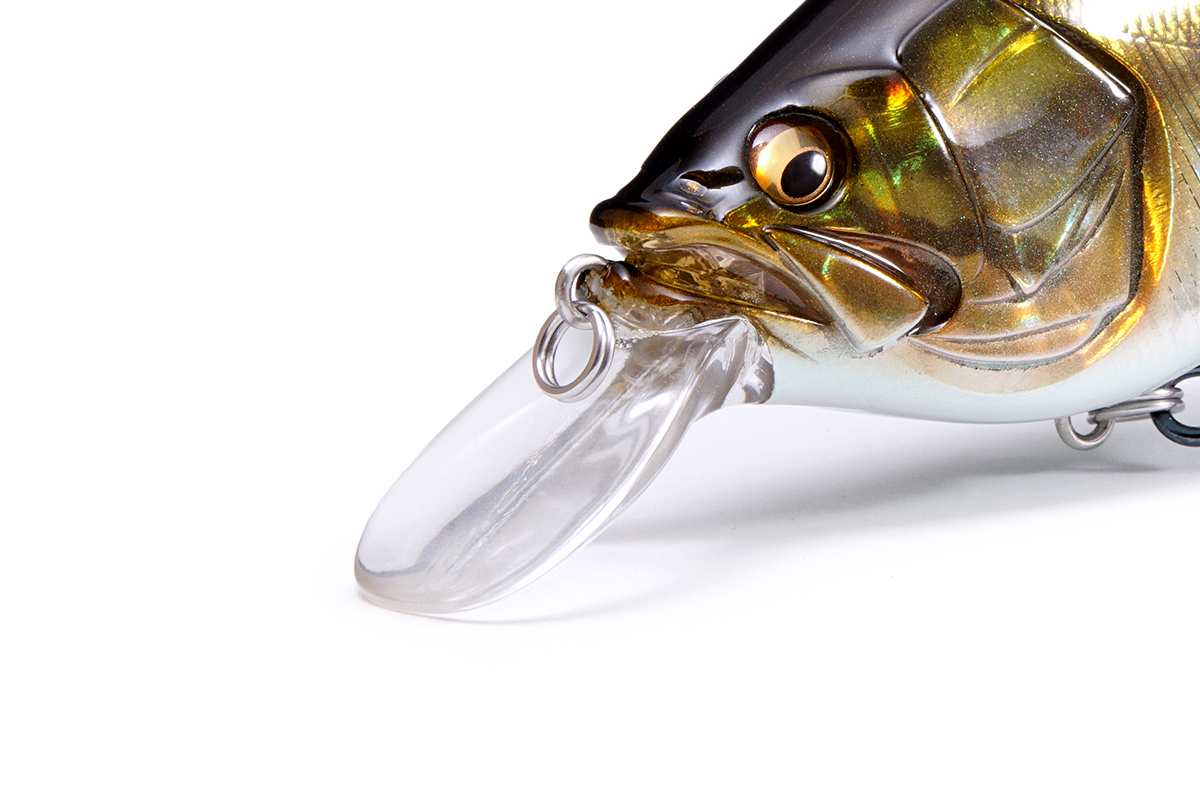 Stress Free Retrieve
Stress Free Retrieve
ショートリップと流体力学に基づくボディデザインにより、一日中巻き倒しても疲れないストレスフリーな引き心地。
 The short-lipped, hydrodynamic body design allows for all day low-resistance retrieves.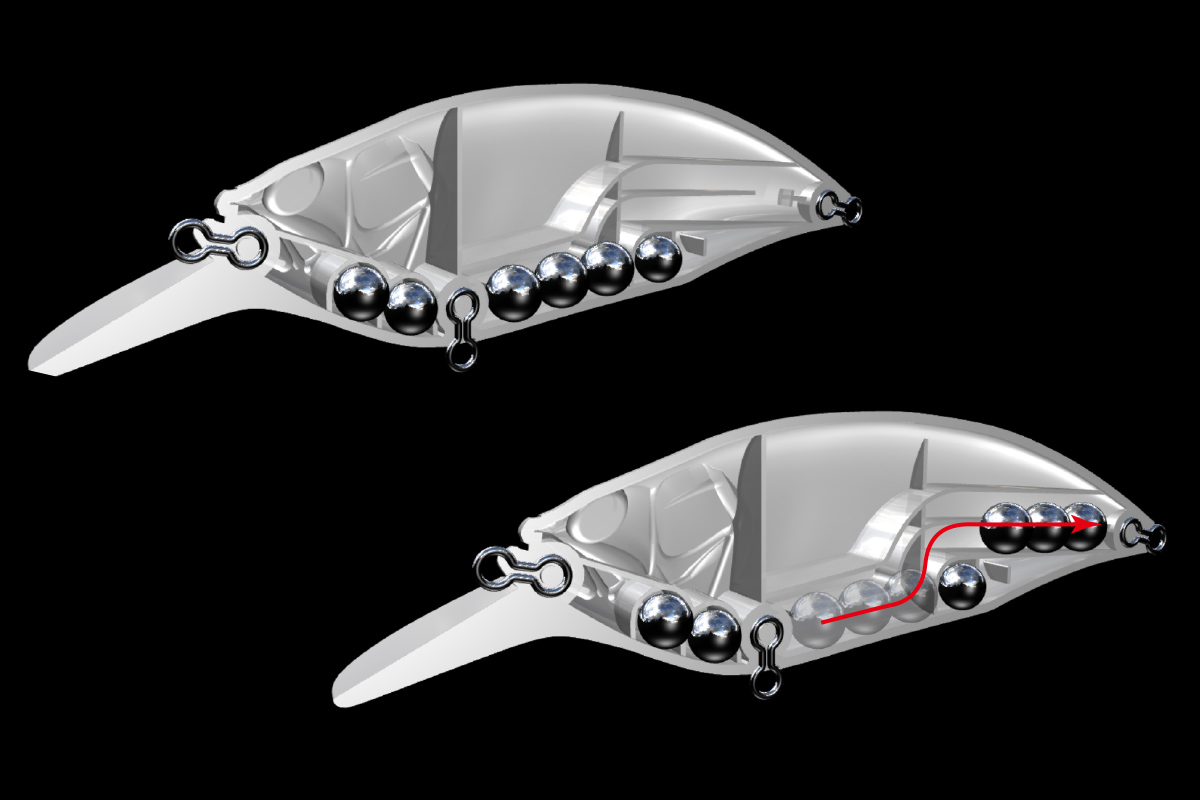 Triple Weight Oscillation System
Triple Weight Oscillation System
3つの9mmのウエイトボールが一気に後方へ移動する為、向かい風でも圧倒的な飛距離を披露。
The 3, 9mm spherical balancers move instantly to the rear, generating overwhelming flight distance even against headwinds.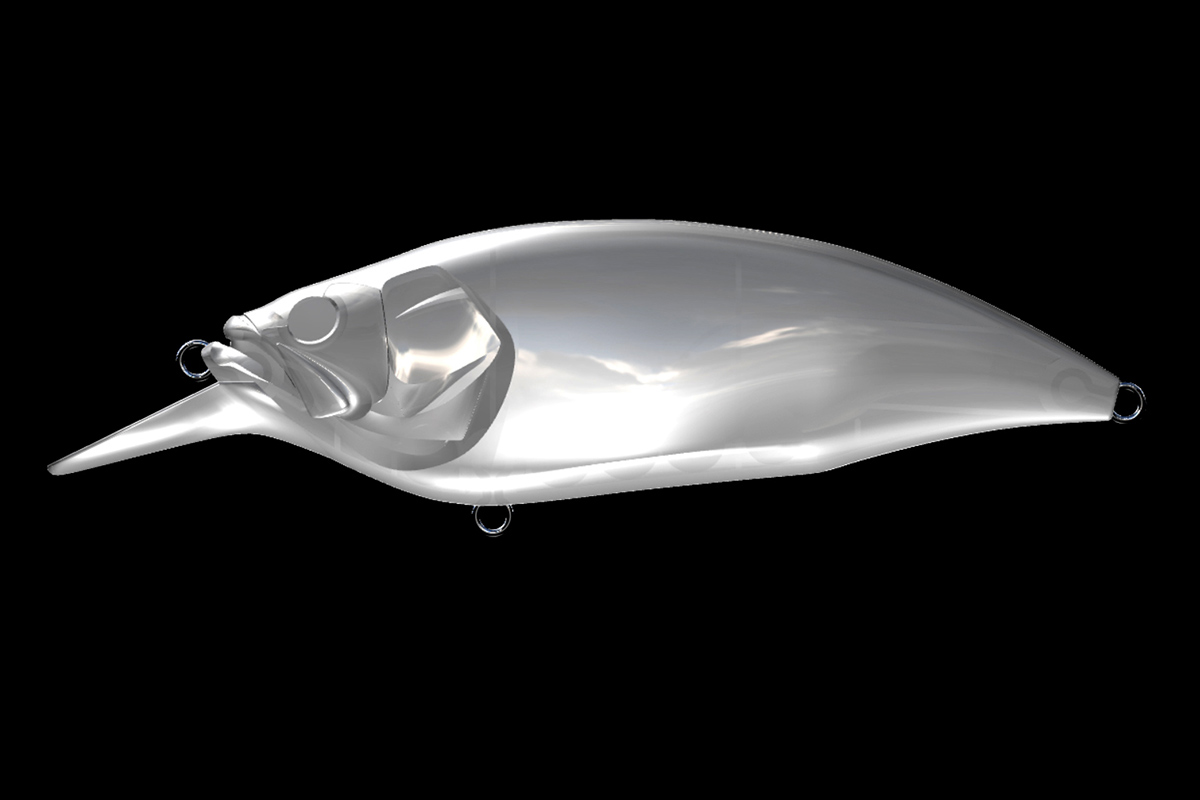 Impact Wobbling & Rolling Action
Impact Wobbling & Rolling Action
フラットサイドデザインと超低重心により、圧倒的な明滅インパクトを放つウォブンロールアクション。
The flat side design and super low center of gravity generate a wobbling roll-action that emits intense flashing.