世界の大魚を相手にする、ヴァルキリー・ワールドエクスペディション。
Hunt monster fish.
VALKYRIE World Expedition

VKC-78H-4
ウェーディングスタイル、ボートなどあらゆるディスタンスゲームを成立させ、確実に狩り場へのコンタクトを可能とする汎用性と快適な操作性は、もはや従来のマルチピースロッドの感覚を過去のものとします。巨大なターゲットとのやり取りに余裕を生み出す、7'8"レングスのビッグベイトロッドがモバイルできるのは、いつでもマイレコードを塗り替える、強力な武器を手にすることを意味します。120g以下のルアー全般を投げられ、強大な水の抵抗感を軽減化させる余裕のパワーレンジは、モンスターとの出会いを格段に増やします。VKC-711XH-4よりも小口径ガイド(TOP:♯6)セッティングのため、ラバージグやヘヴィテキサスによるピンスポット打ち、ボトム系ルアーの操作にも存分に対応します。伝説のモンスターハンティングロッド「F7-76RDti WHITE PYTHON」の遺伝子を受け継いだブランクスパフォーマンスと、4pcs化によってモンスターヘッドの狩場をさらに広げた機動力と高い攻撃力が高次元で融合した、マルチパフォーマンス・ハイパワーシャフトです。
■ ターゲット
バス、シーバス(ビッグベイト)、ナマズ、ロックフィッシュ、イトウ、アカメ、バラマンディ、パプアンバス、マーレーコッド、ドラド、ストライパー、マハシール、ガンユイ
※画像はプロトタイプです。
From wading to boat fishing and beyond, the versatility and control of the 78H-4 leaves past multi-piece rods in the dust. This 7'8" big bait rod gives plenty of headroom against giant targets. Having this amount of power in a mobile form factor means having a powerful weapon which you can use to continually challenge your personal records. The VKC-78H-4 can handle any lure under 120g. The incredible power counteracts heavy resistance, dramatically increasing monster encounters. The smaller diameter #6 guides compared to the VKC-711XH-4 makes it well suited for pinpoint casting of rubber jigs, heavy Texas rigs, and the fine control of bottom lures. This high-power multi-performance shaft inherits its blank performance from the legendary monster hunting rod the F7-76RDti WHITE PYTHON with a high-level fusion of mobility and attacking power derived from the four-piece portable construction that allows for the vast expansion of hunting grounds.
Targets: bass, sea bass (big bait), catfish, rockfish, Japanese huchen, Japanese lates, barramundi, Papuan bass, murray cod, dorado, striper, mahseer, yellowcheek
* The photograph is a prototype.
SPEC
Line capa

MAX 40lb. PE 6.0

Other.2

Closed Length : 65cm

Price

メーカー希望小売価格
30,000 円 (税別)
TECHNOLOGY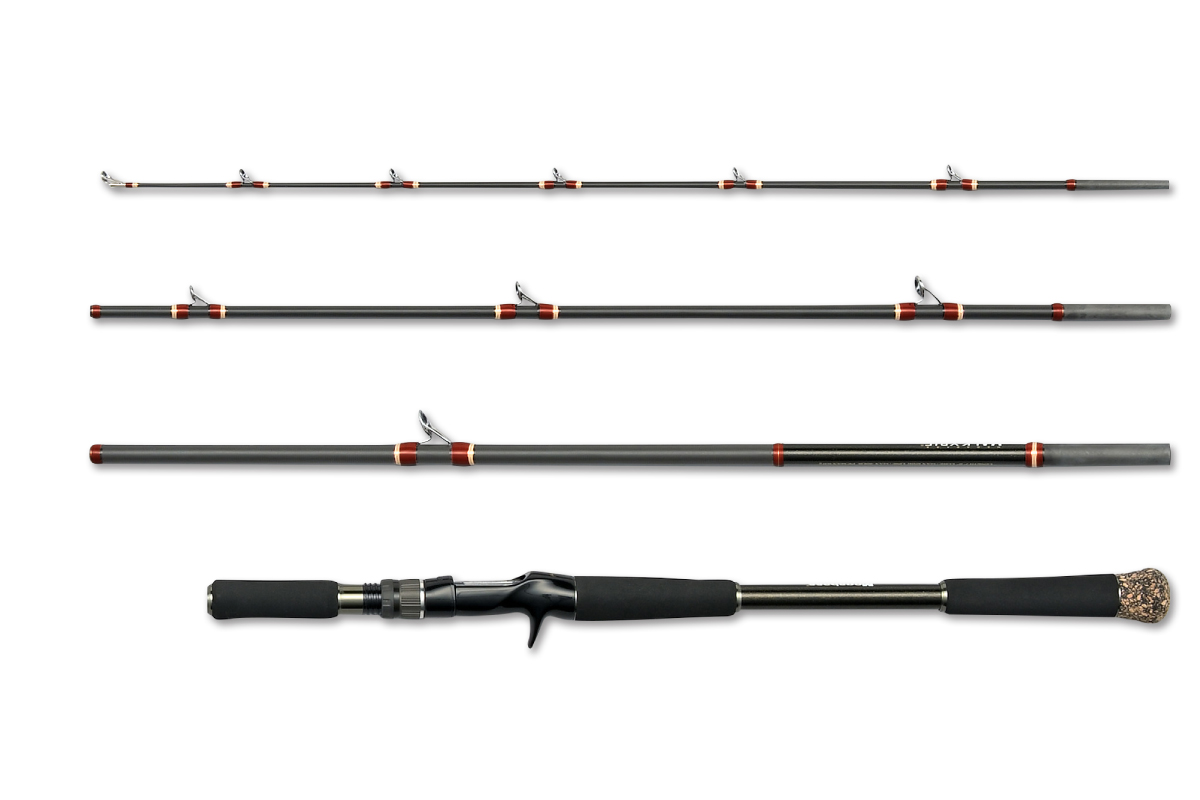 VALKYRIE マルチピース設計
VALKYRIE MULTI PIECE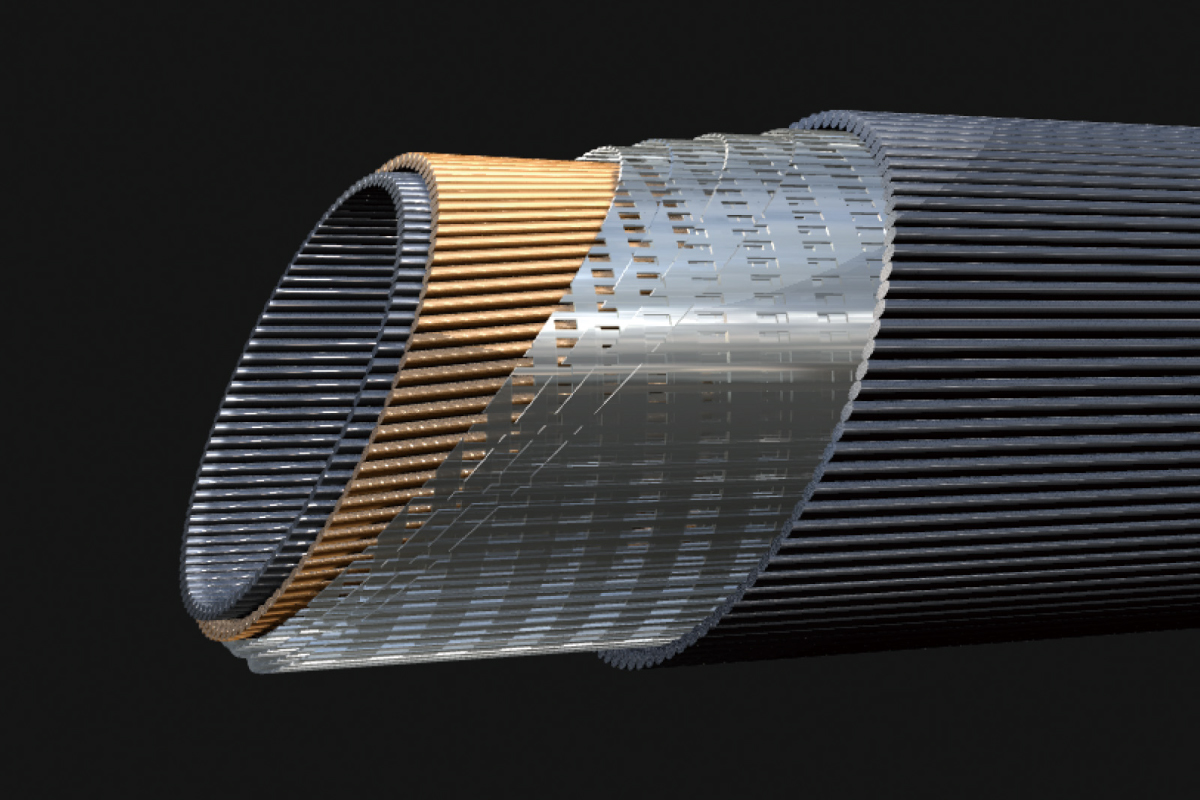 ナノマトリクスコンポジットシャフト
NANO MATRIX COMPOSITE SHAFT
超軽量・高感度カーボンと高伸度グラスファイバーを4層にレイヤード。グラス特有の粘りにより重量級ルアーのウエイトをロッド全体で受け止め、カーボンマテリアルの驚異的な復元力でキャスティングパワーに昇華。マグナムサイズルアーを容易に振り抜ける強靭なシャフトを実現しました。また、2種類のマテリアルの相乗効果による圧倒的なパワーとトルクは、ターゲットの強烈な引きを捻じ伏せます。モンスターの暴力的な突進やエラ洗いにも柔軟に追従するグラスマテリアルは、バラシのリスクを大幅に軽減。皮一枚のフッキングでも身切れを防ぎ、高確率でランディングまで持ち込みます。数少ないチャンスを確実に掴み、価値ある一匹を獲るためのコンポジットシャフトです。
This unique multi-piece expedition series features a shaft engineered with four layers of super lightweight, high sensitivity carbon and high elasticity glass fiber. The unique resilience of glass distributes the load of heavyweight lures along the length of the rod, while the carbon material's astonishing power supercharges casting distance and control. These features create an indominable shaft that can easily launch magnum-sized lures. The overwhelming power and torque made possible by the synergy of the two component materials will shut down the intense pulling power of target fish. The glass material can dynamically absorb and adapt to the violent attacks of monsters, greatly reducing the risk of lost bites. It secures slim-chance hook ups and successfully lands target fish. This composite shaft will allow you to decisively capitalize on rare opportunities and land those unique prizes.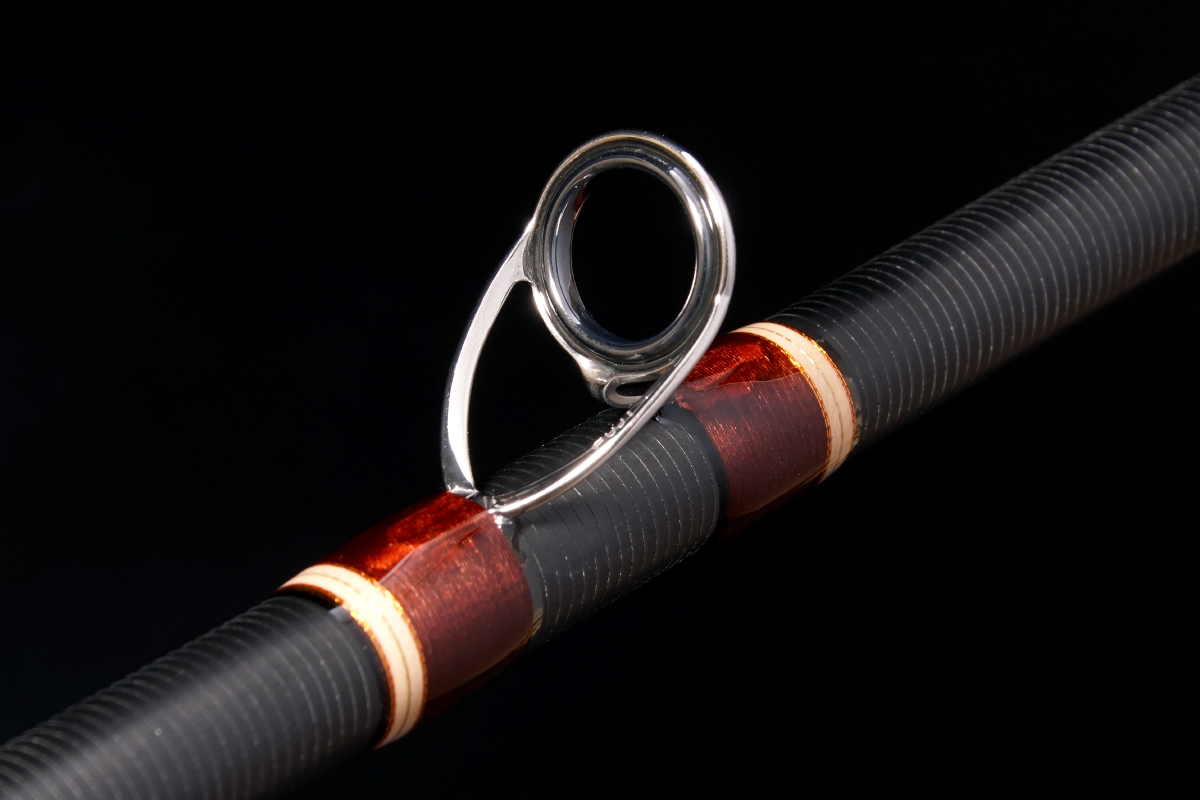 オールダブルフット+ステンレス Fuji SiCガイド
All double foot stainless Fuji SiC guides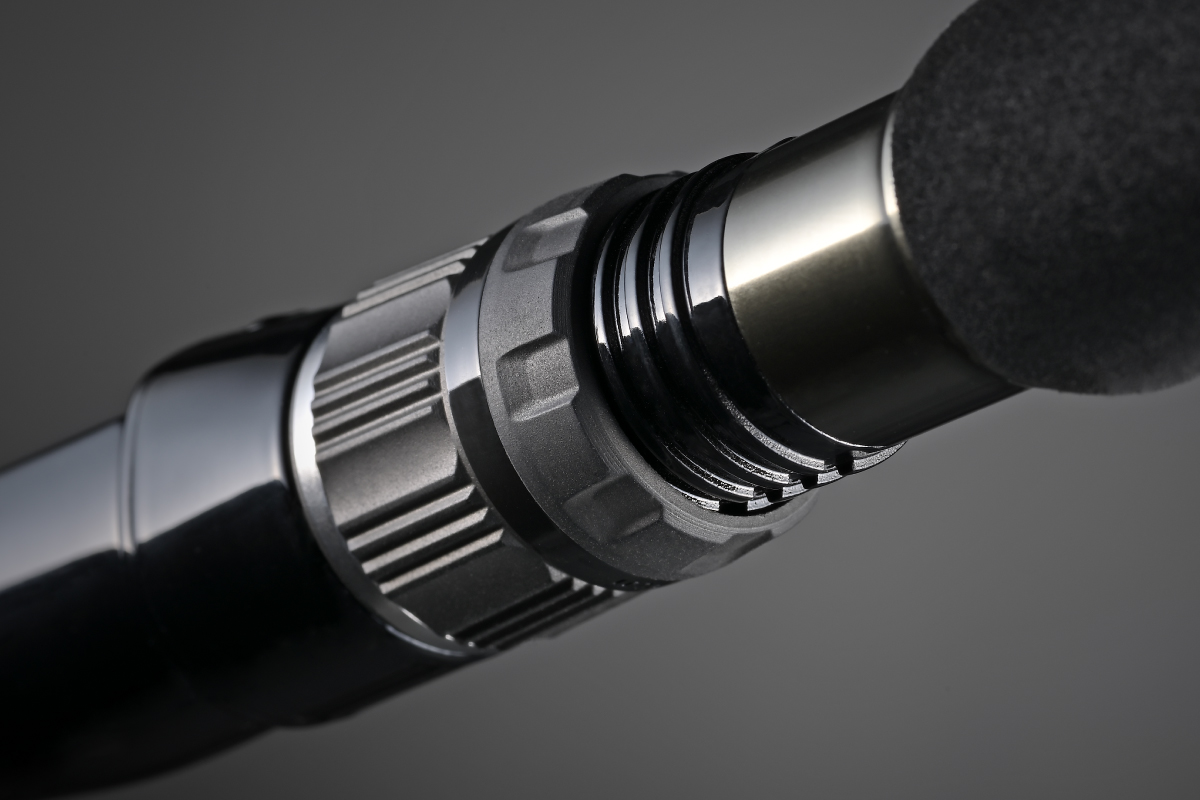 バックストップシステム FUJI LOGRナット
BACK STOP SYSTEM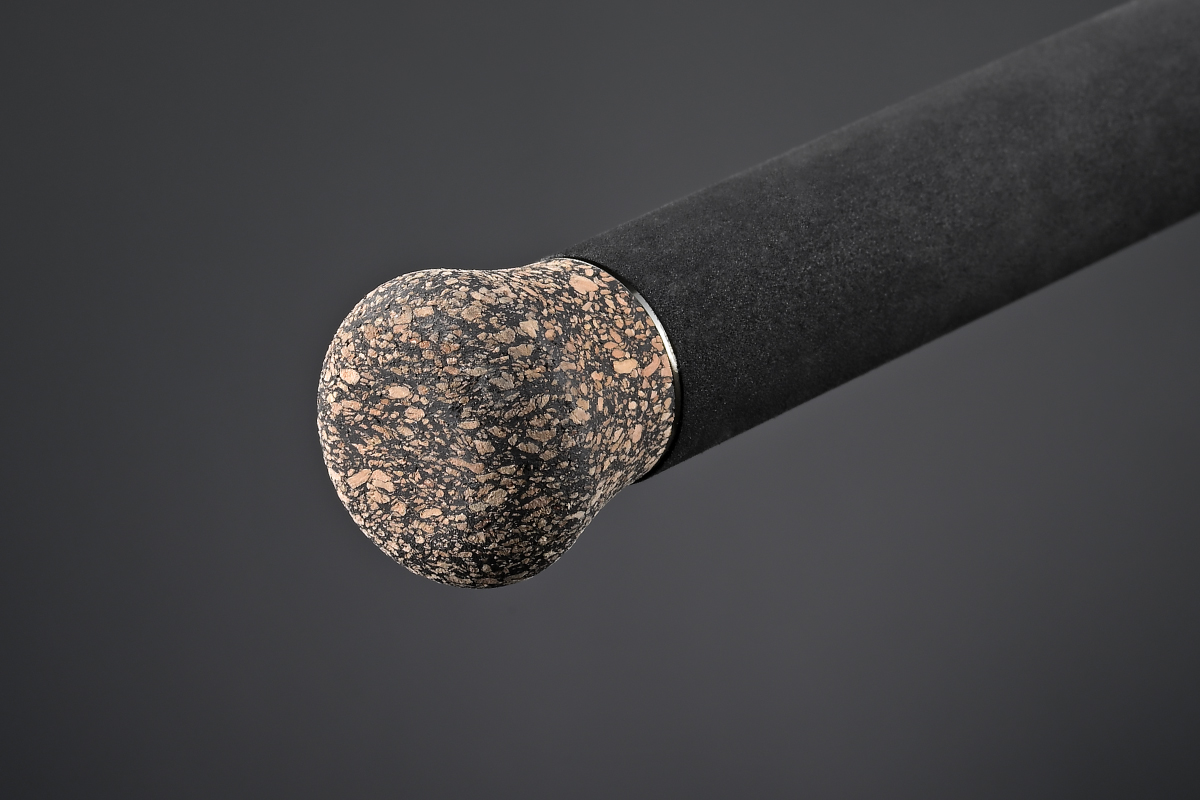 高強度・硬質EVA(ギンバル対応グリップ)
HIGH STRENGTH HARD EVA
Instagram #ValkyrieWorldExpedition