コノシロパターン特化型マグナムサイズシャッドプラグ
Magnum-Sized Shad Plug
KONOSIRUS SHAD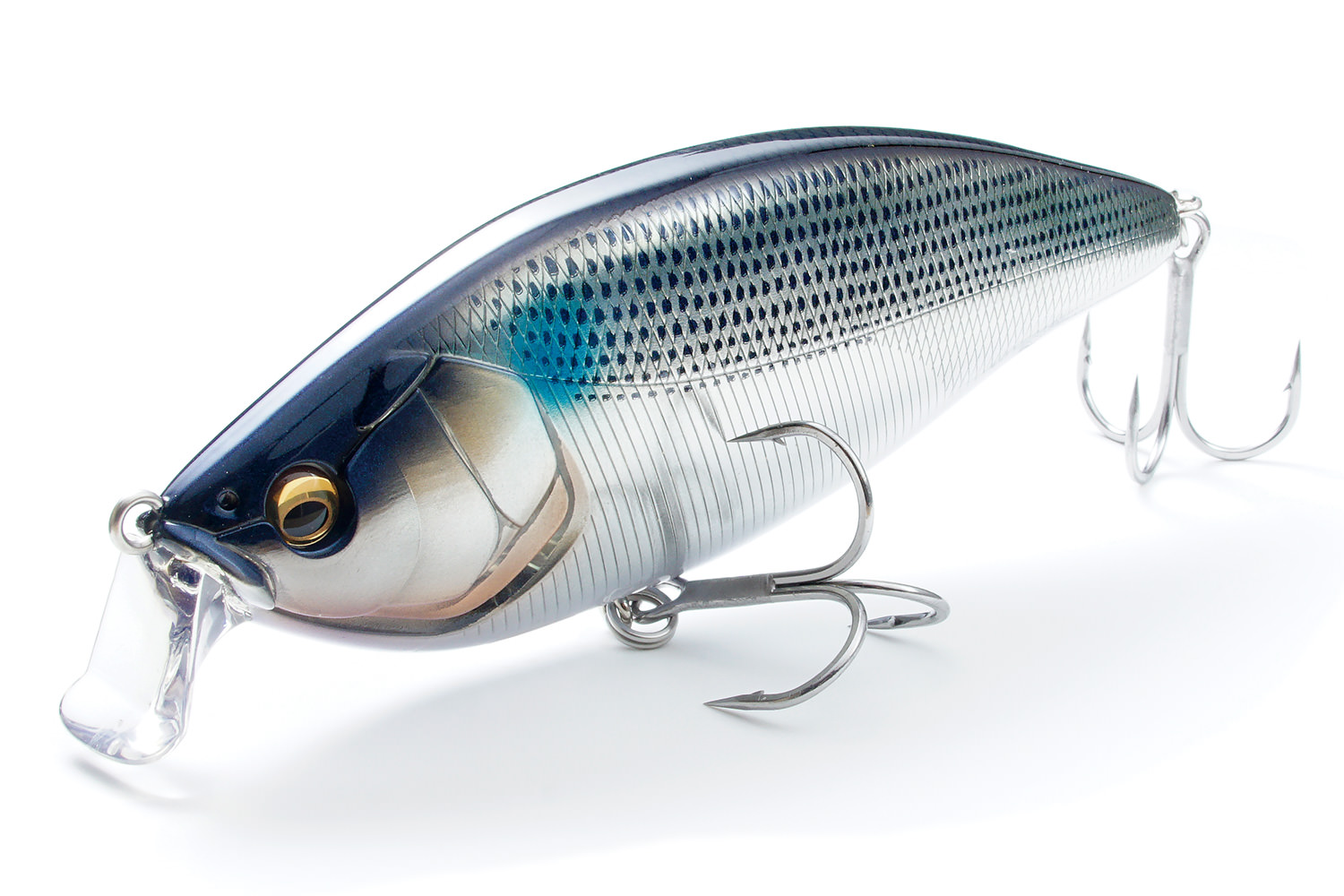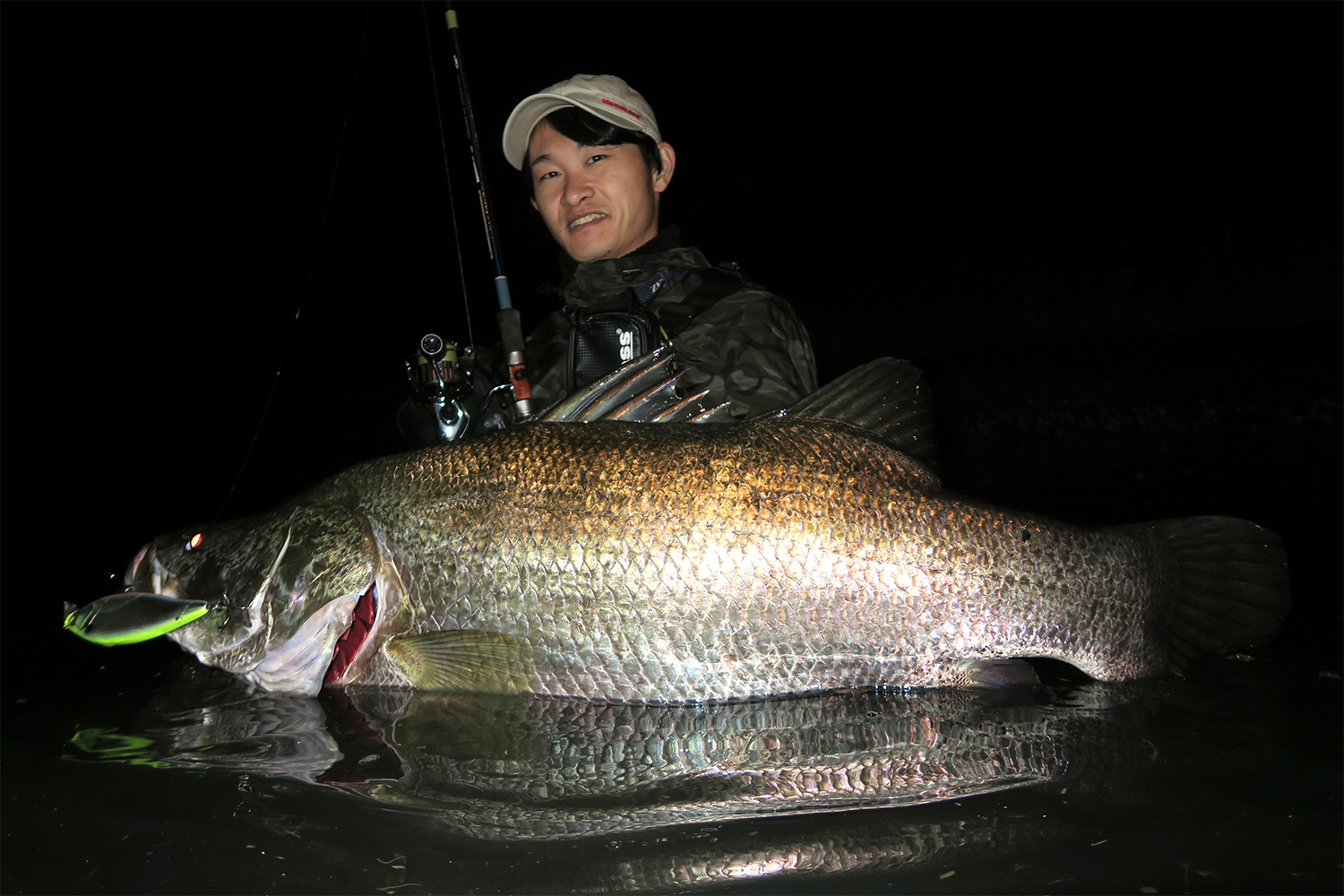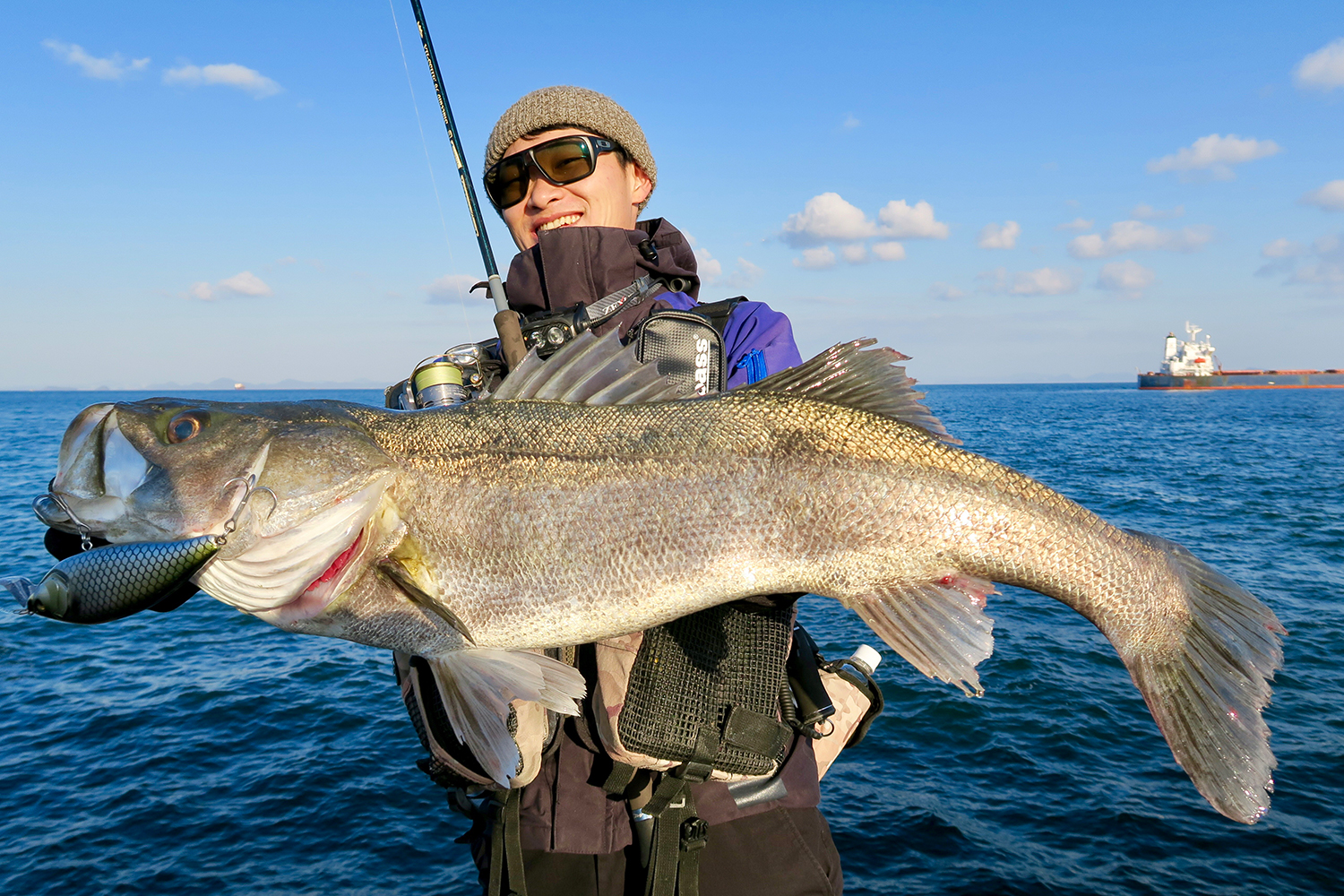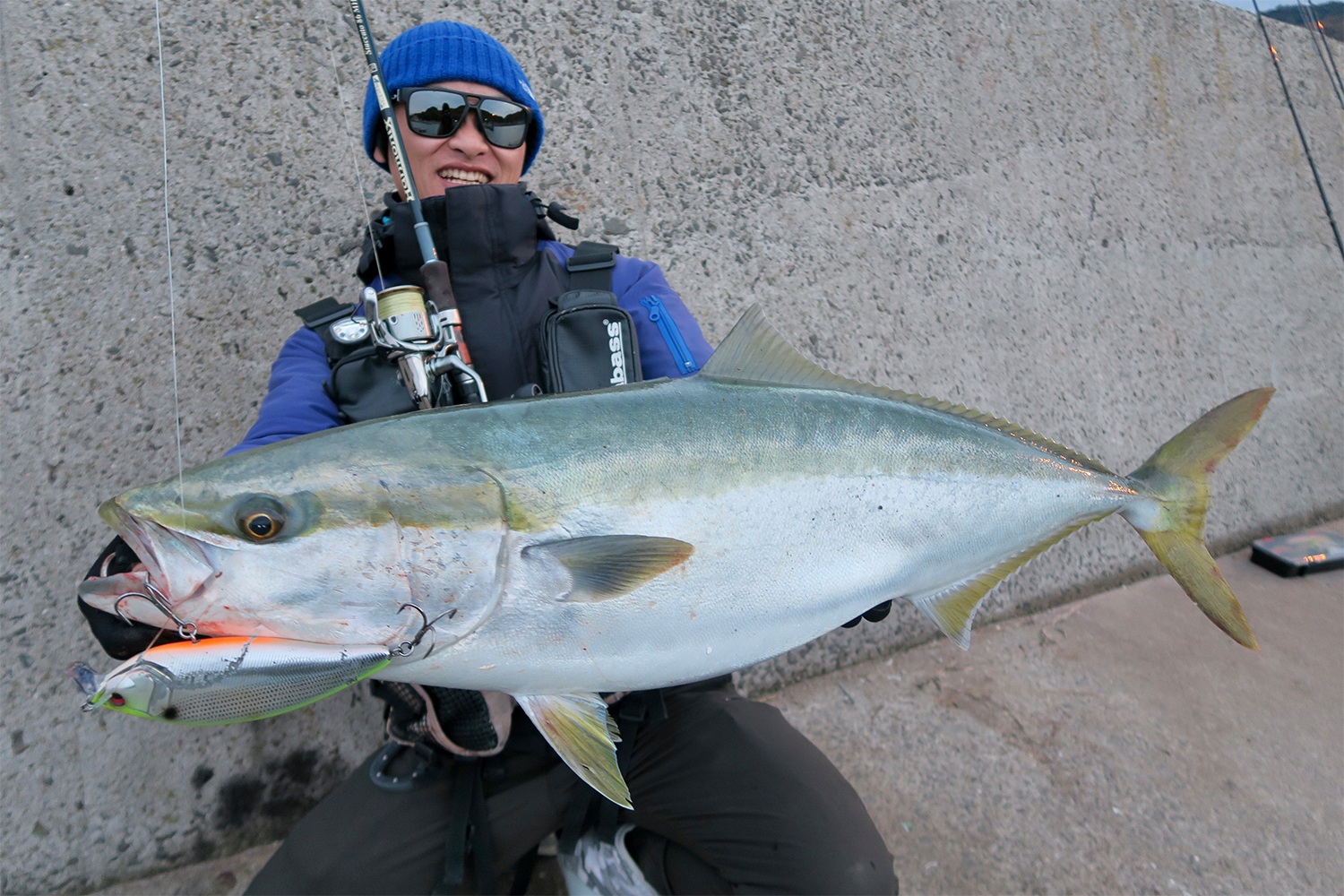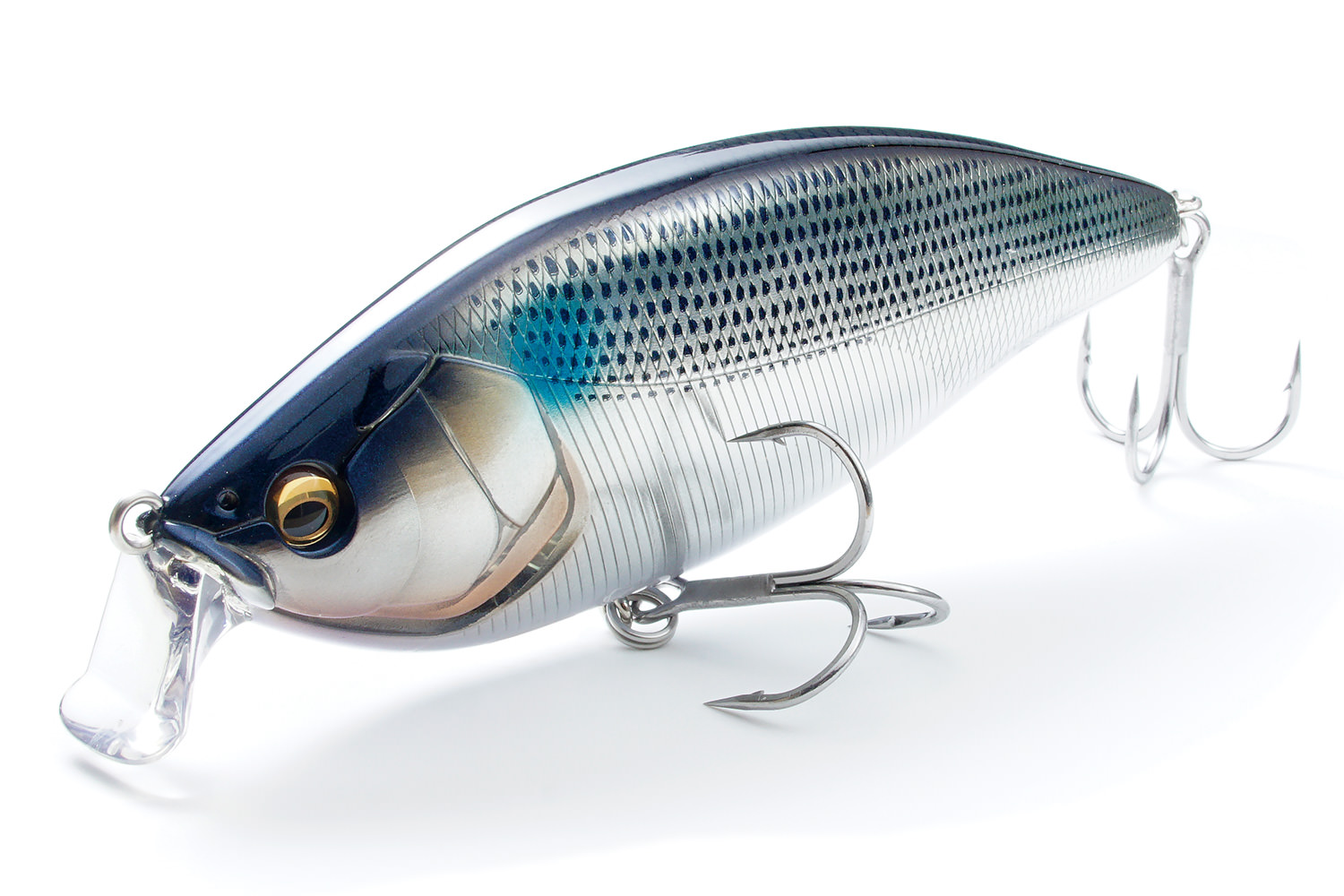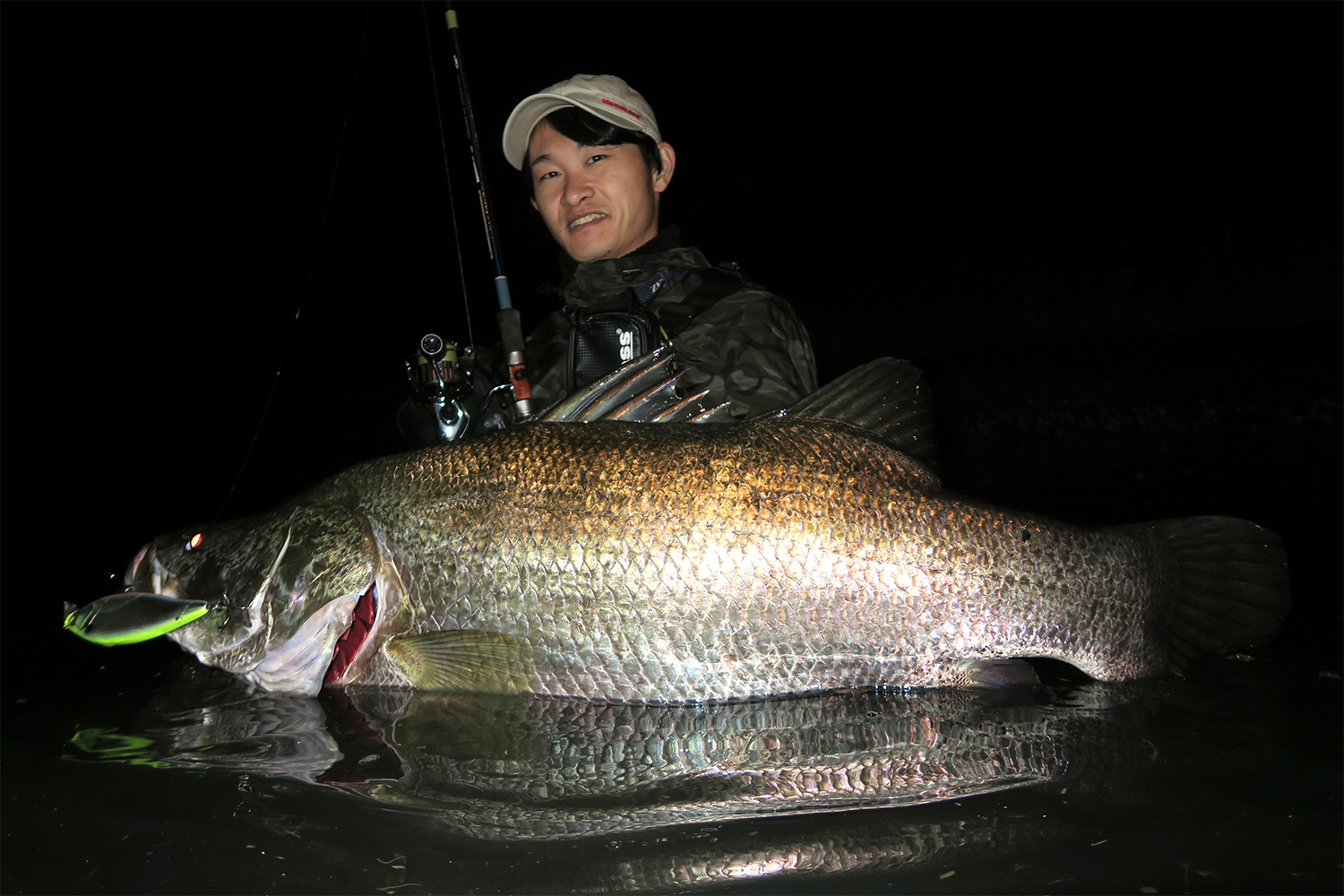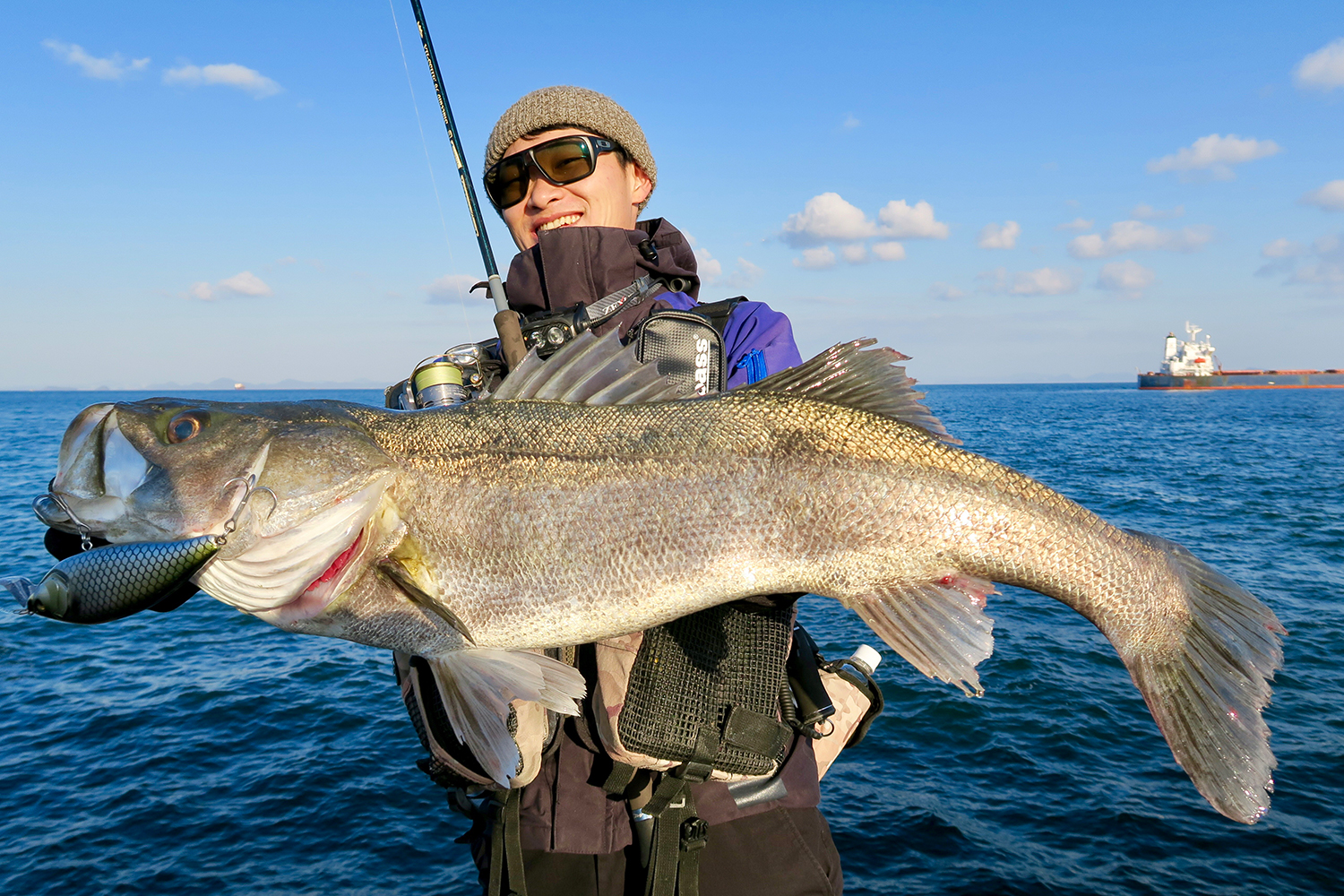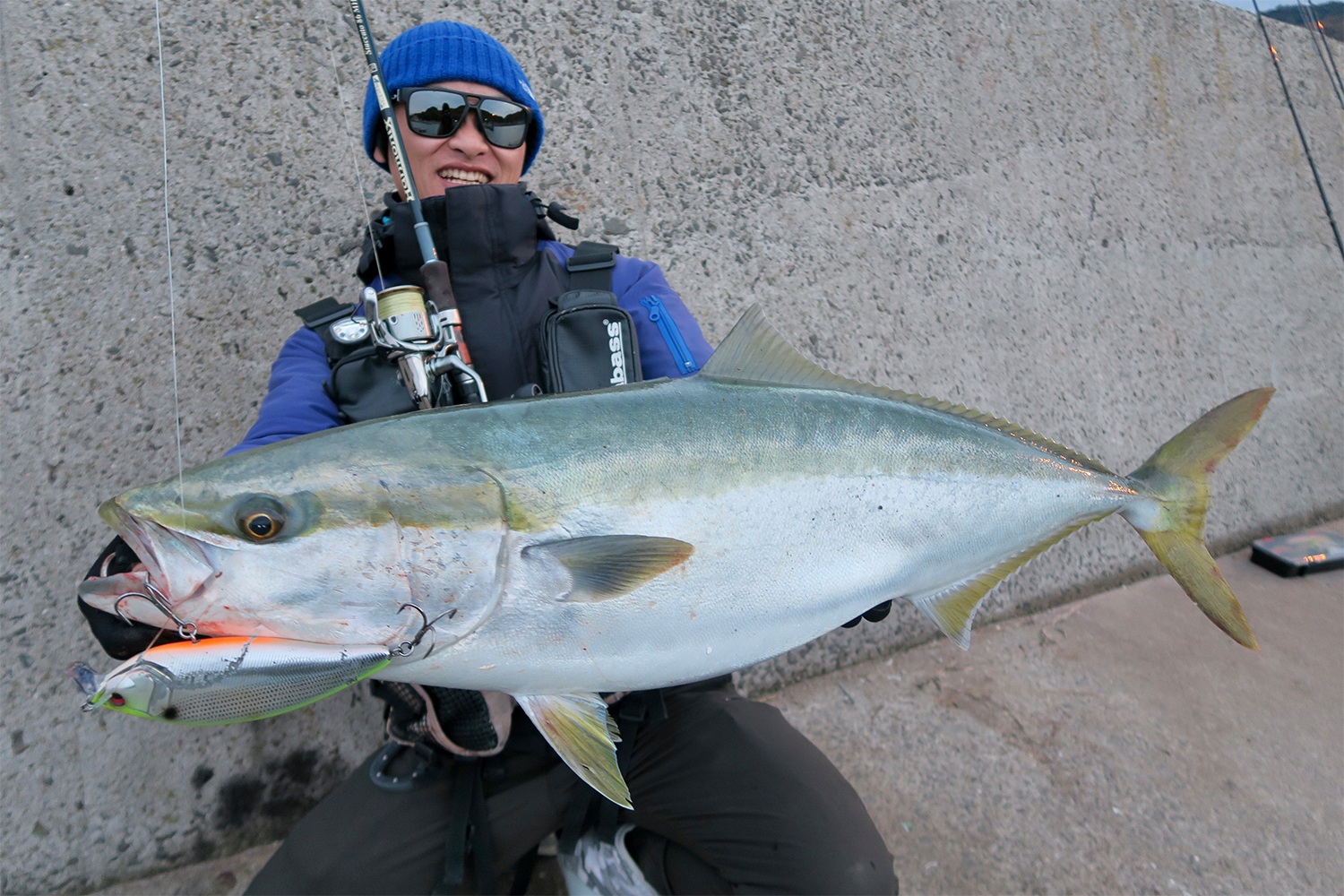 コノシラスシャッドは、コノシロパターン特化型プラグ。
全長150mmの大型扁平ボディの目を見張るパフォーマンスは、経験を積んだアングラーならその効果を容易に想像できるはず。実際のコノシロにより近いボディサイズ、シルエットでデザインされたコノシラスシャッドは、レギュラーサイズのルアーでは反応しないランカーシーバスや青物等の眼前に圧倒的インパクトを持って迫ります。
前面投影面積を縮小化させたクランクビルは、大型ボディを少ない巻き抵抗でリトリーブすることが可能。腹部に低重心配置した高比重ウエイトは、キャスト時に20g以上ものウエイトがボディ後端に移動し圧倒的なキャスタビリティを生み出します。
スイム時は即座に低重心配列でポジショニング、鮮烈なロールとフラッシングを発生させ、コノシロ群の周囲や低層に位置して捕食チャンスを伺うフィッシュイーターへ猛烈にアピールします。コノシロを偏食するセレクティブなビッグフィッシュに対して、コノシラスシャッドの驚異的な威力をぜひ体感して下さい。
※画像はプロトタイプです。
The KONOSIRUS SHAD is a specialized plug that targets fish that feed on large bait. Experienced anglers should be able to imagine the impressive performance that can be expected from the large, flat, 150mm body. The body size and silhouette are modeled after konoshiro (dotted gizzard shad). The KONOSIRUS SHAD uses its overwhelming impact to approach lunker sea bass and other large fish that don't respond to regular sized lures. The reduced front profile of the crank bill allows the large body to be retrieved with only a small amount of resistance. The over 20g of high-density weights in the belly shift to the rear of the body during casting generating overwhelming castability. During swimming they immediately return to position to lend their weight to sharp rolls and vivid flashing action. This triggers fish eaters that are waiting for opportunities around schools of konoshiro or lurking in the deeper ranges waiting to feed. Please experience the devastatingly alluring power that the KONOSIRUS SHAD has over selective big fish.
* The photograph is a prototype.
SPEC
Other.1

Depth : Max 1.6m
Hook : #2/0 x 2pcs

Price

メーカー希望小売価格
3,200 円 (税別)
TECHNOLOGY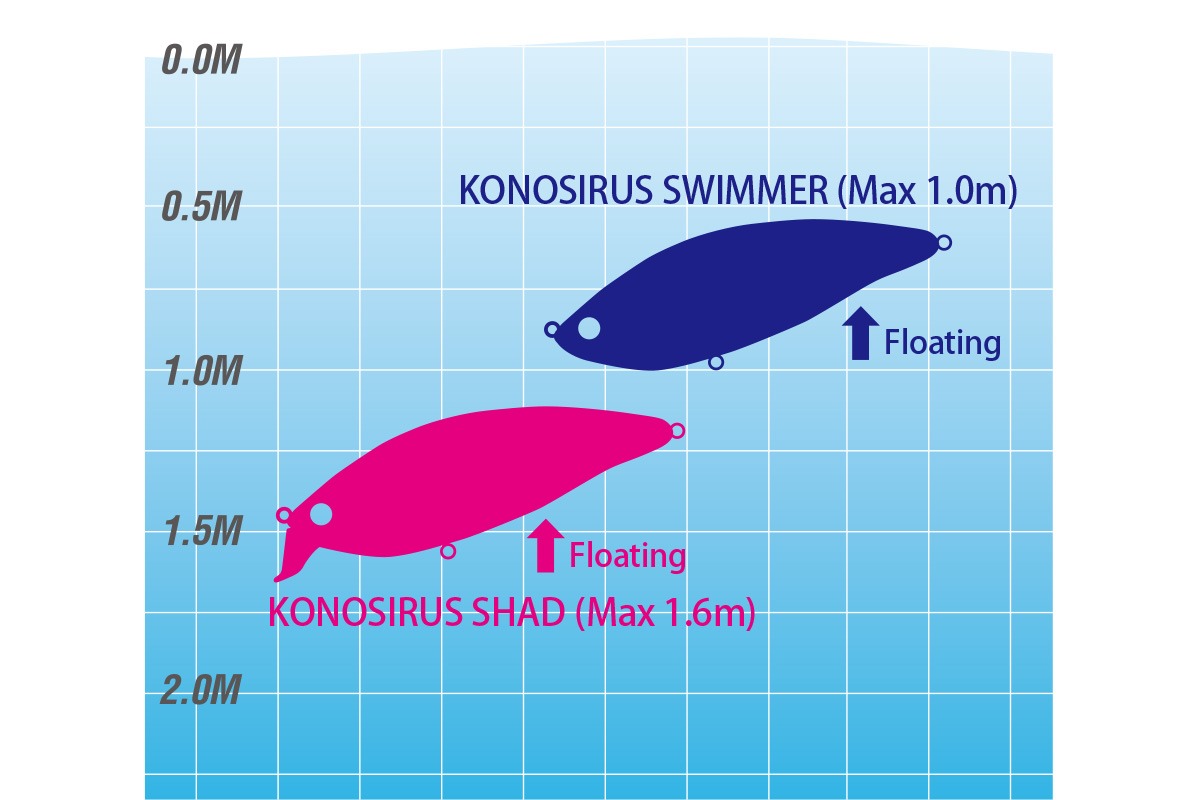 TERGET RANGE
TERGET RANGE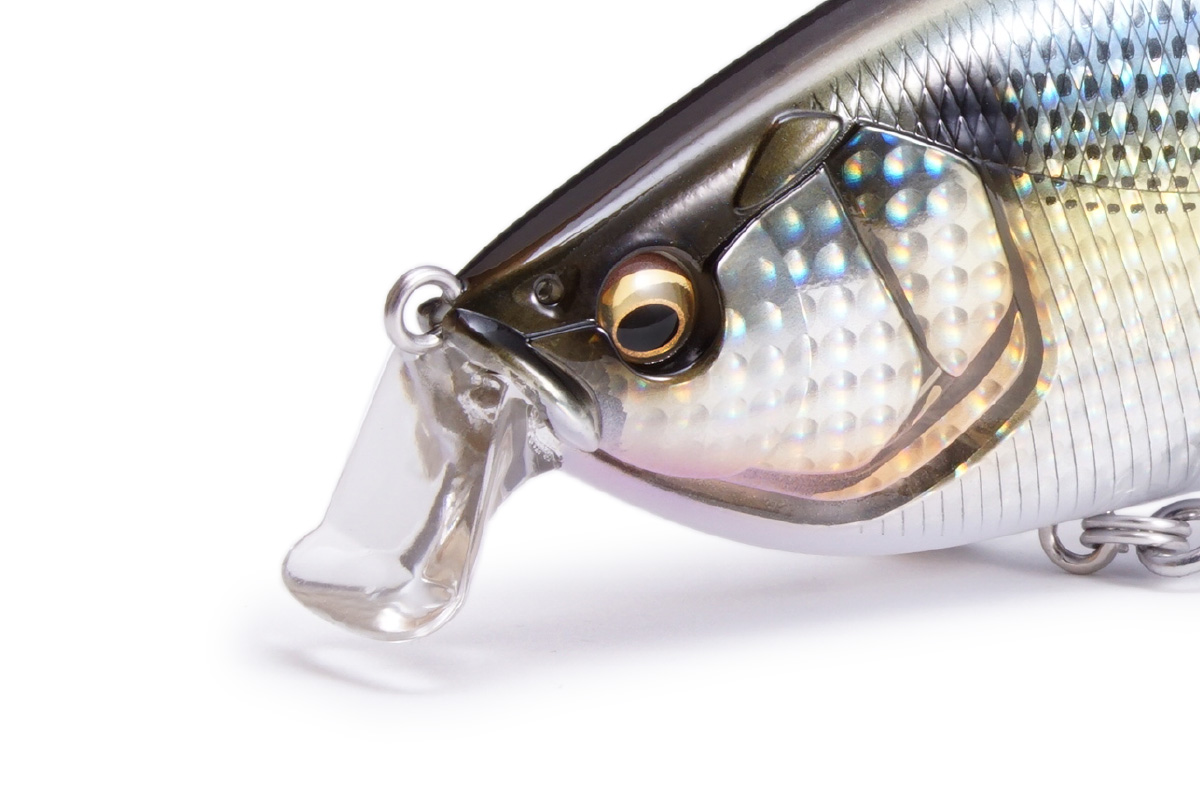 オリジナルクランクビル
Original Crank Bill
専用設計されたリップ形状により、巻き抵抗の少ない軽やかなリトリーブとハイピッチでキレのあるスイミングを実現しました。
The "Swimming Plate" Draws Out the Performance of the Lure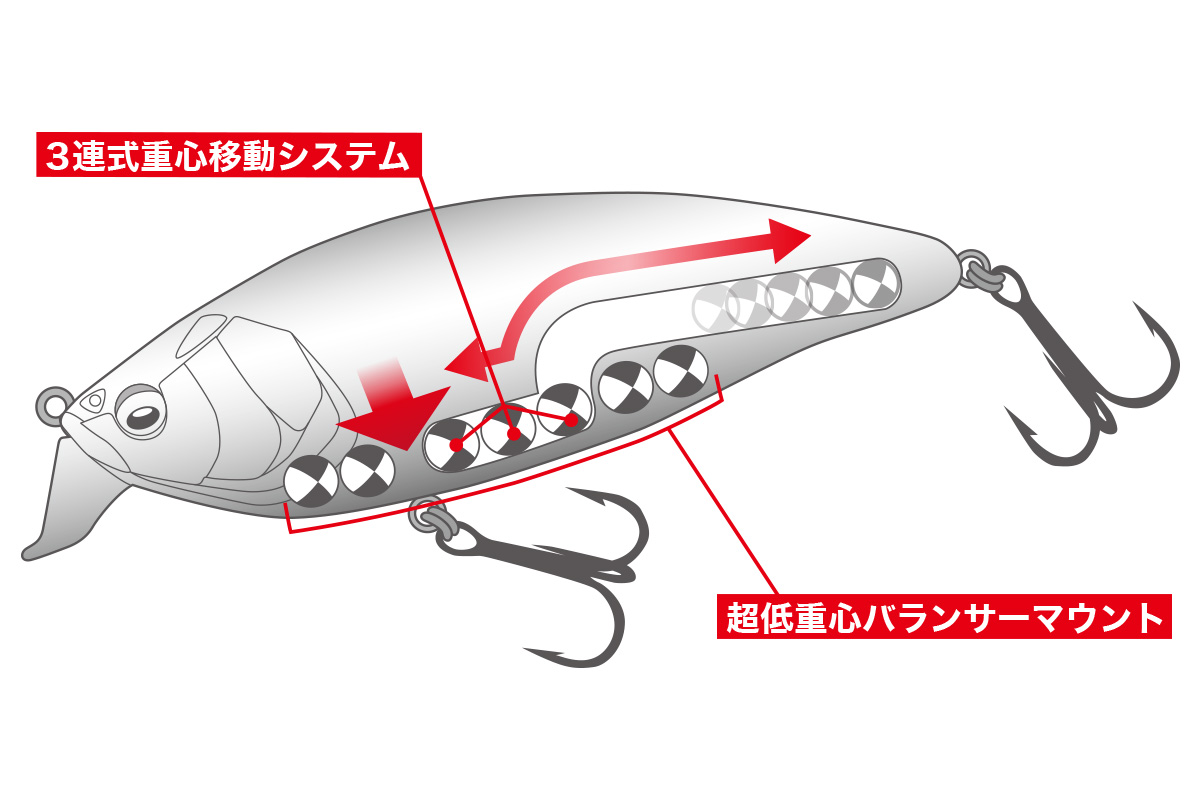 Weight System
Weight System
・3連式重心移動システム
キャスト時に3つの高比重ウェイトが強力な慣性力を生み出し、抜群のキャスタビリティを発揮します。
・超低重心バランサーマウント
ボディ下部に配備された高比重ウェイトが切れ味鋭いローリングアクションを発生。圧倒的な明滅インパクトを生み出します。
・Triple Moving Balancer System
During casting the three high-density weights generate powerful inertia providing for excellent castability.
・Super Low Center of Gravity Balancer Mount
The high-density weights positioned at the bottom of the body generate a sharp rolling action and an overwhelming flashing impact.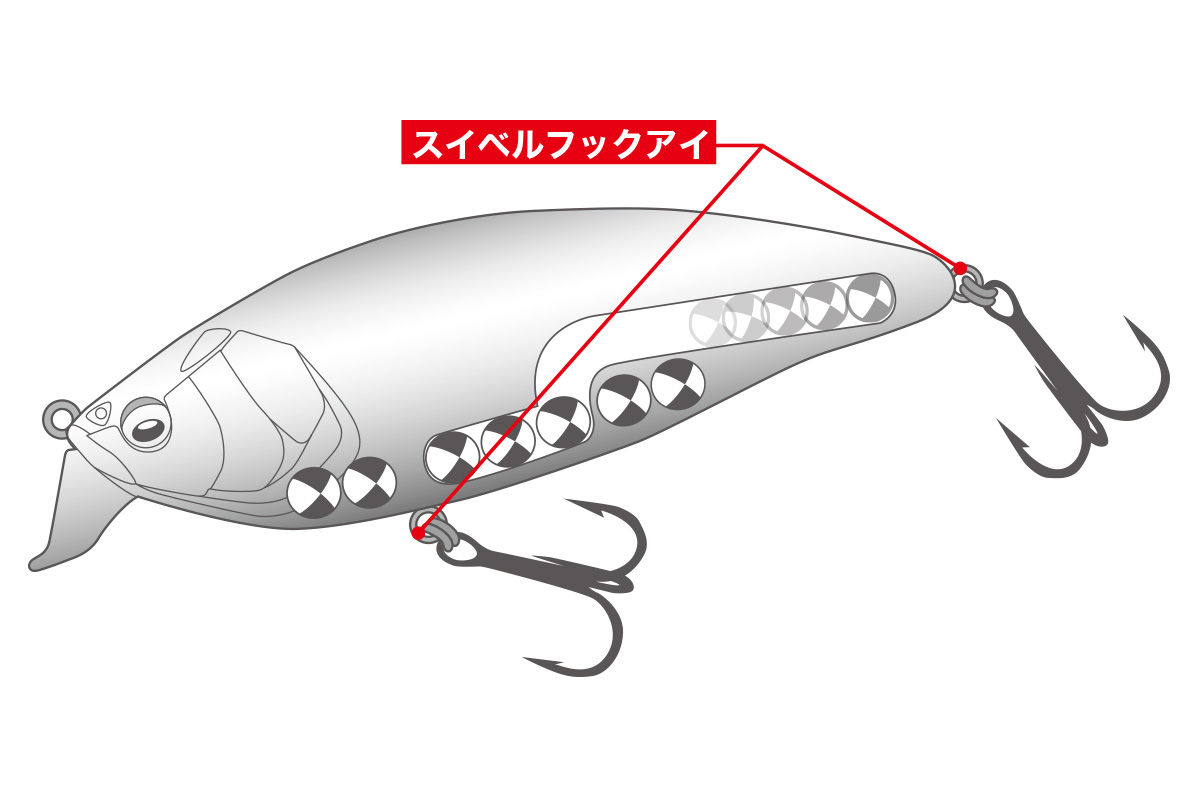 スイベルフックアイ
Swivel Hook Eye
通常、方向の固定されているライン・フックのアイをスイベルによって遊動化することで、フックが自動的に適切なポジションへと移動。ファイト時には魚の動きにフックが追従し、バラシを軽減します。
By using a swivel to free up the normally fixed hook eye, the hook automatically shifts to the optimal position. During fights, the hook follows along with the fish's movement, reducing lost bites.