タナ落ちモンスターが喰い上げる、NEWインパクト。
Explore untapped zones with the giant shiner's relentless power!
KANATA +1 SW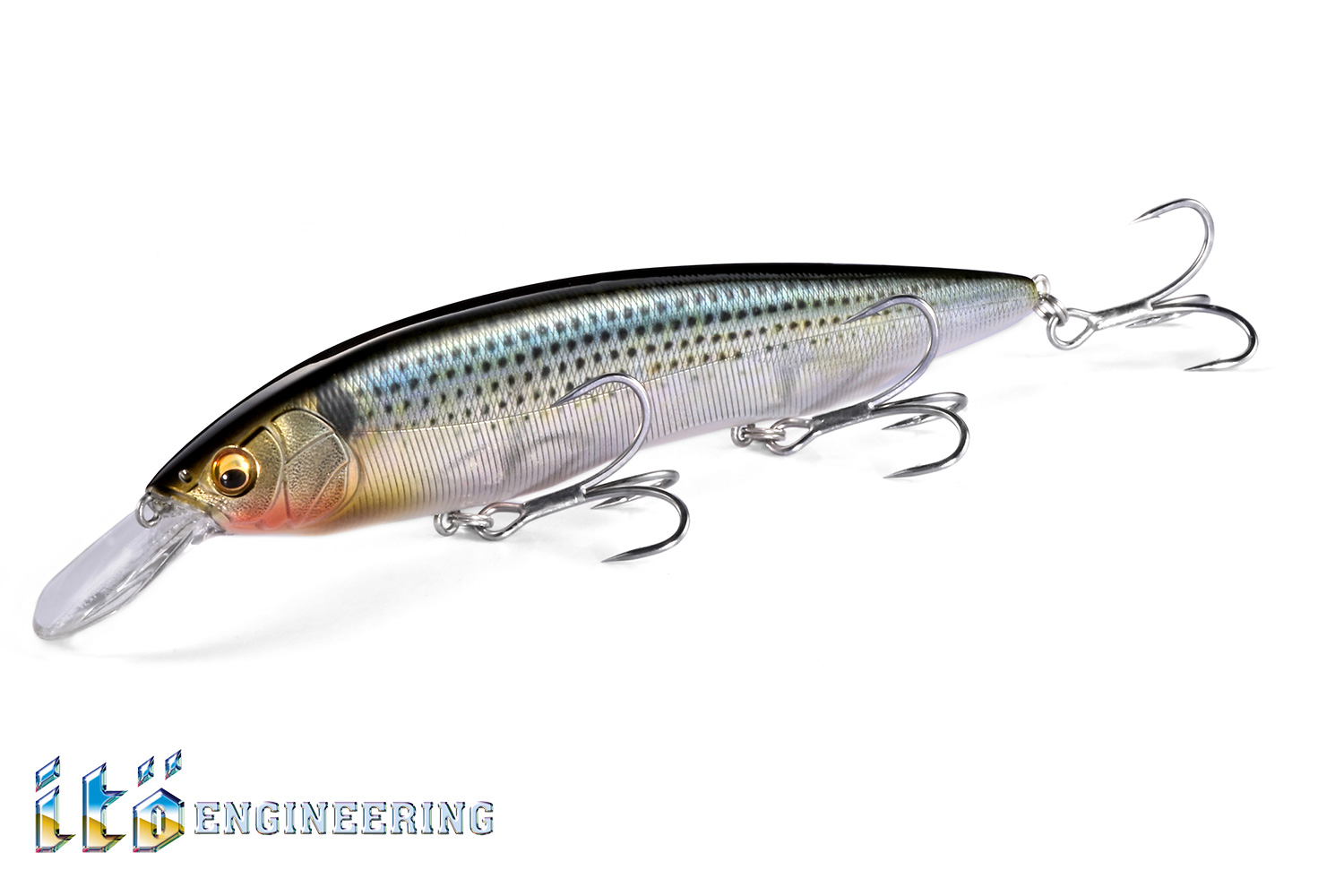 カナタ+1 SWは、カナタSWの潜行深度より1m深く、最大潜行深度を3.2mに設定したダイビングモデル。カナタSWと同様、160mmというビッグサイズにも関わらず引き抵抗は極めて軽く、テンポよくエリアをサーチするレスポンシビリティも兼備。更に磨きをかけたハイピッチ・ロールアクションにより、ビッグボディとは思えないナチュラルタイトな波動とリアルな明滅アピールを生み出します。防波堤や沖堤など足場の高い場所からのアプローチで、一段下のレンジを足元まできっちりと攻め抜くことが可能なカナタ+1 SWは、大型のベイトを追って日中にタナ落ちしたシーバスや青物の攻略に無類の強さを発揮します。圧倒的な存在感と、捕食中枢を刺激してやまないナチュラルな泳ぎを両立させた、ハイインパクトミノー「カナタ+1 SW」が、フィールドをより広く、より深く攻略します。
KANATA+1 SW is a diving model with a maximum depth of 3.2m, increasing the range of the standard KANATA SW by 1m. Despite its large size (160mm), retrieve resistance is surprisingly light, enabling its responsive action to be deployed for high-tempo searches with minimal fatigue. The KANATA's high pitch roll action has been further refined, producing a natural, tight wave action and realistic flickering appeal that is often so difficult to achieve in such a large body. KANATA+1 SW can be used from high footholds such as embankments and offshore breakwaters to attack the lower range, bringing the fight to sea bass and bluefish that have gone deeper during the day in pursuit of larger bait. The KANATA+1 SW is a high-impact minnow that harnesses its outsized presence and natural swimming action to stimulate the predatory instincts of target fish, questing farther, wider—and more deeply.
SPEC
Price

メーカー希望小売価格
2,300 円 (税別)
TECHNOLOGY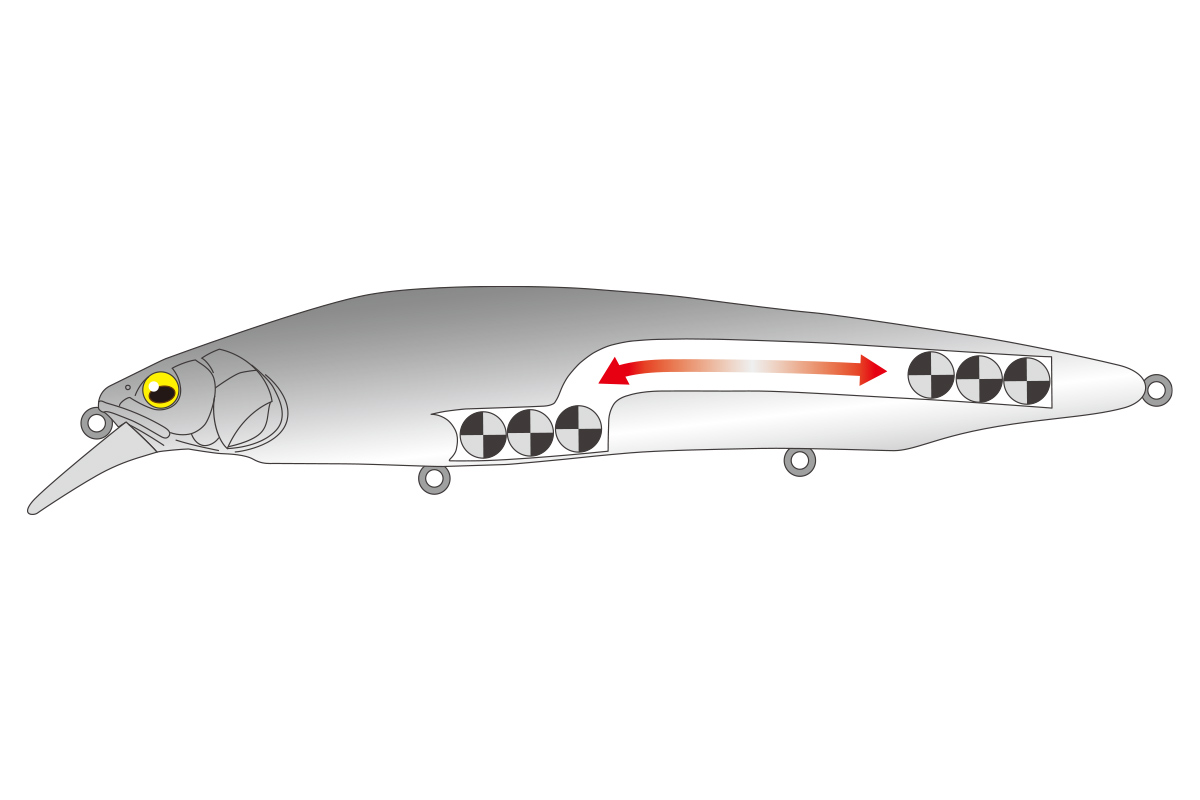 Tungsten Triple Weight Oscillation System(PAT.)
Tungsten Triple Weight Oscillation System(PAT.)
キャスト時に、3つの超高比重・小径タングステンバランサーが生みだす「比重×慣性」のインパクトが、圧倒的なロングキャスタビリティを実現。釣れる"リアルボディ"をターゲットの鼻っ面へと運びます。
When casting, the dual impact of high specific gravity and inertial energy created by the triple tungsten moving balancer system delivers crushing long-range distance, dangling a lifelike specimen under targets that used to be just out of reach.