対ビッグベイトパターン
KANATA SWチューンモデル。
KANATA SW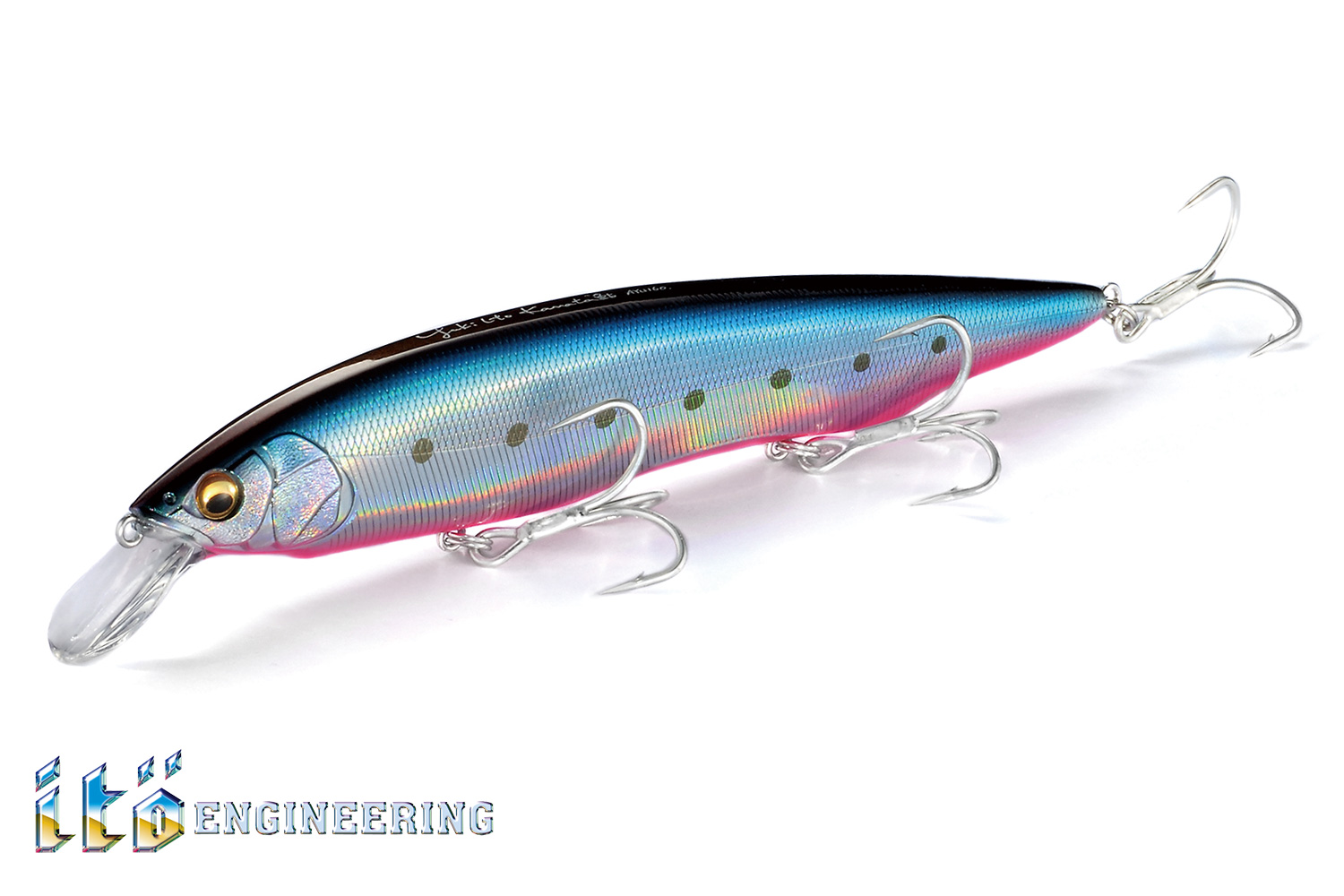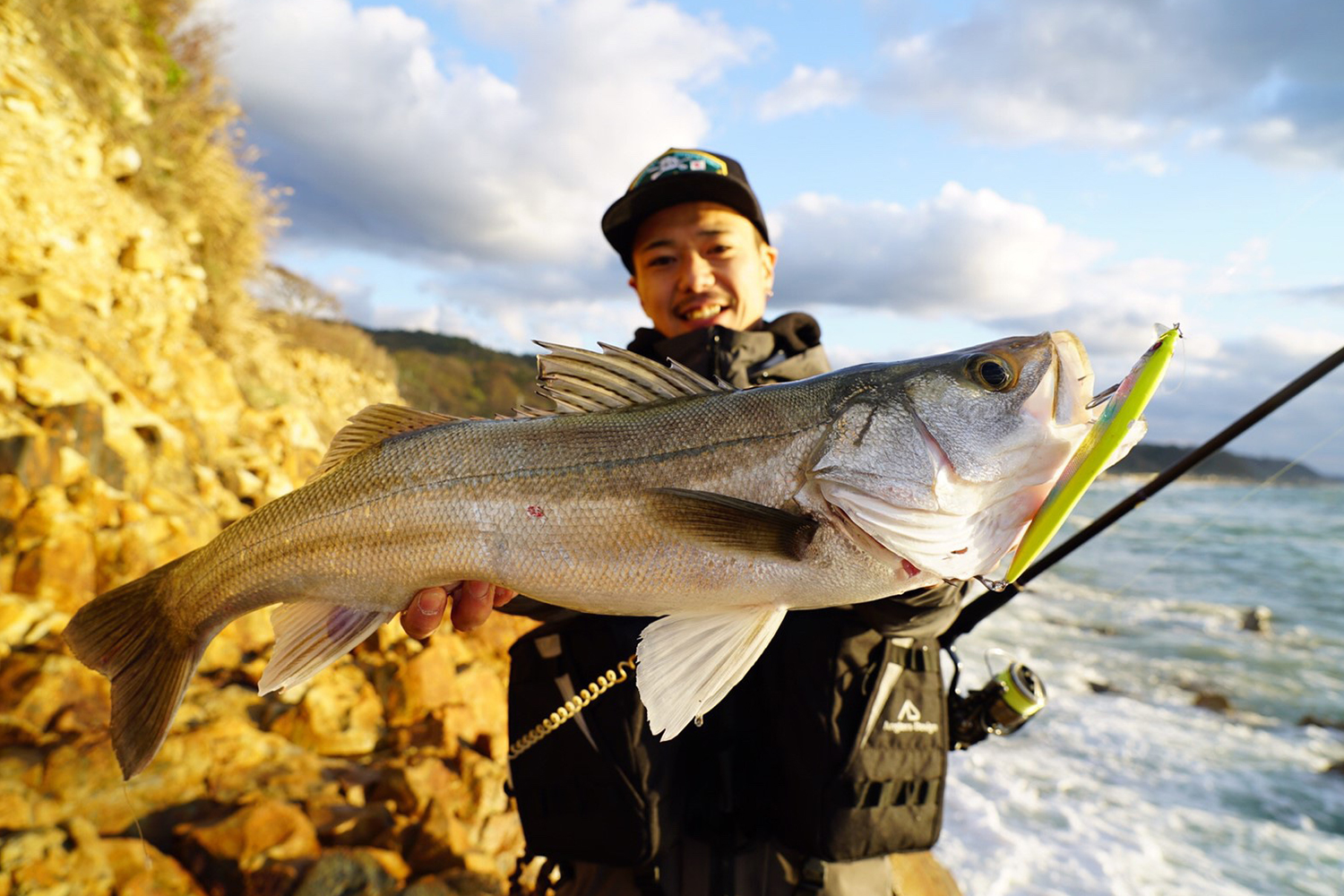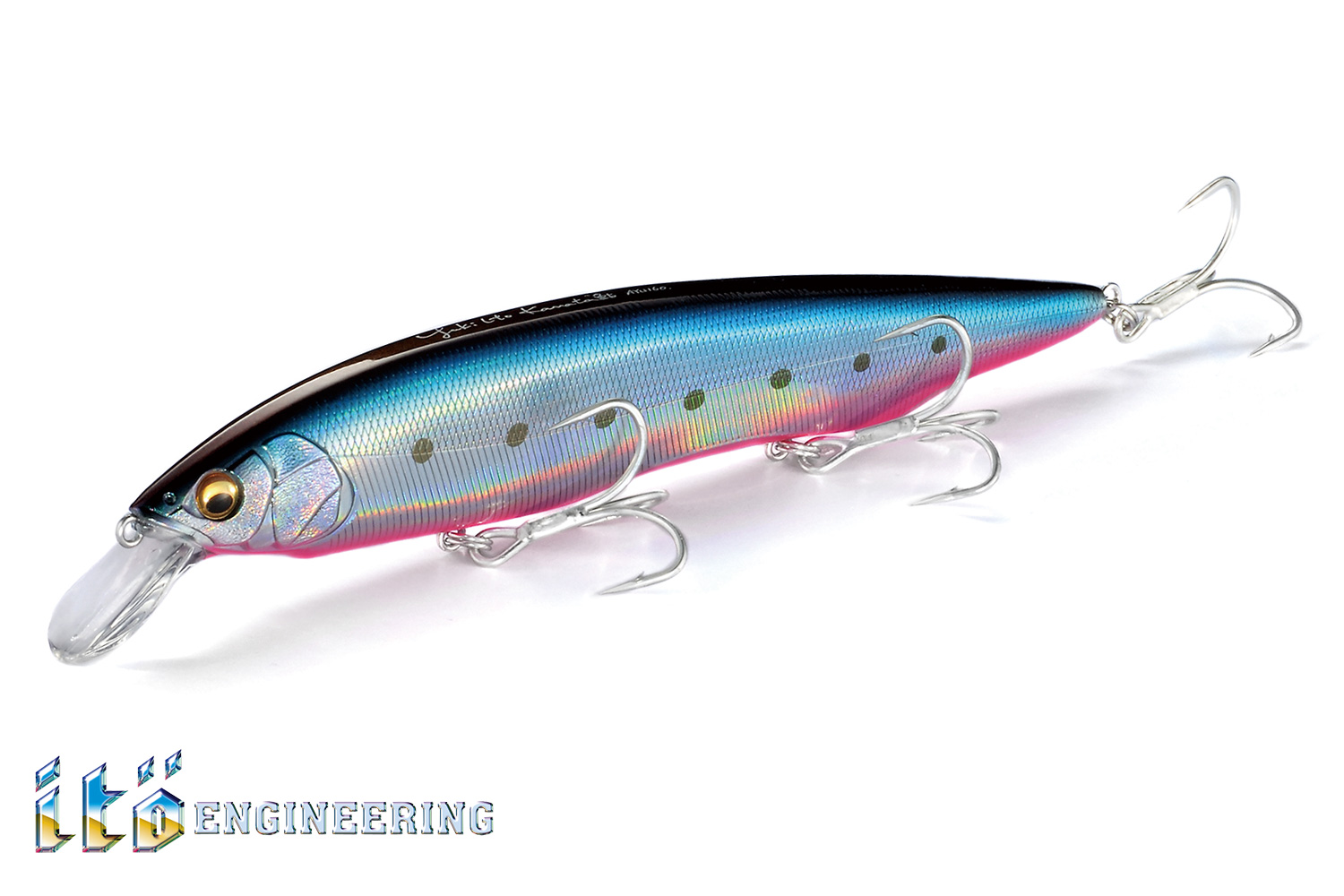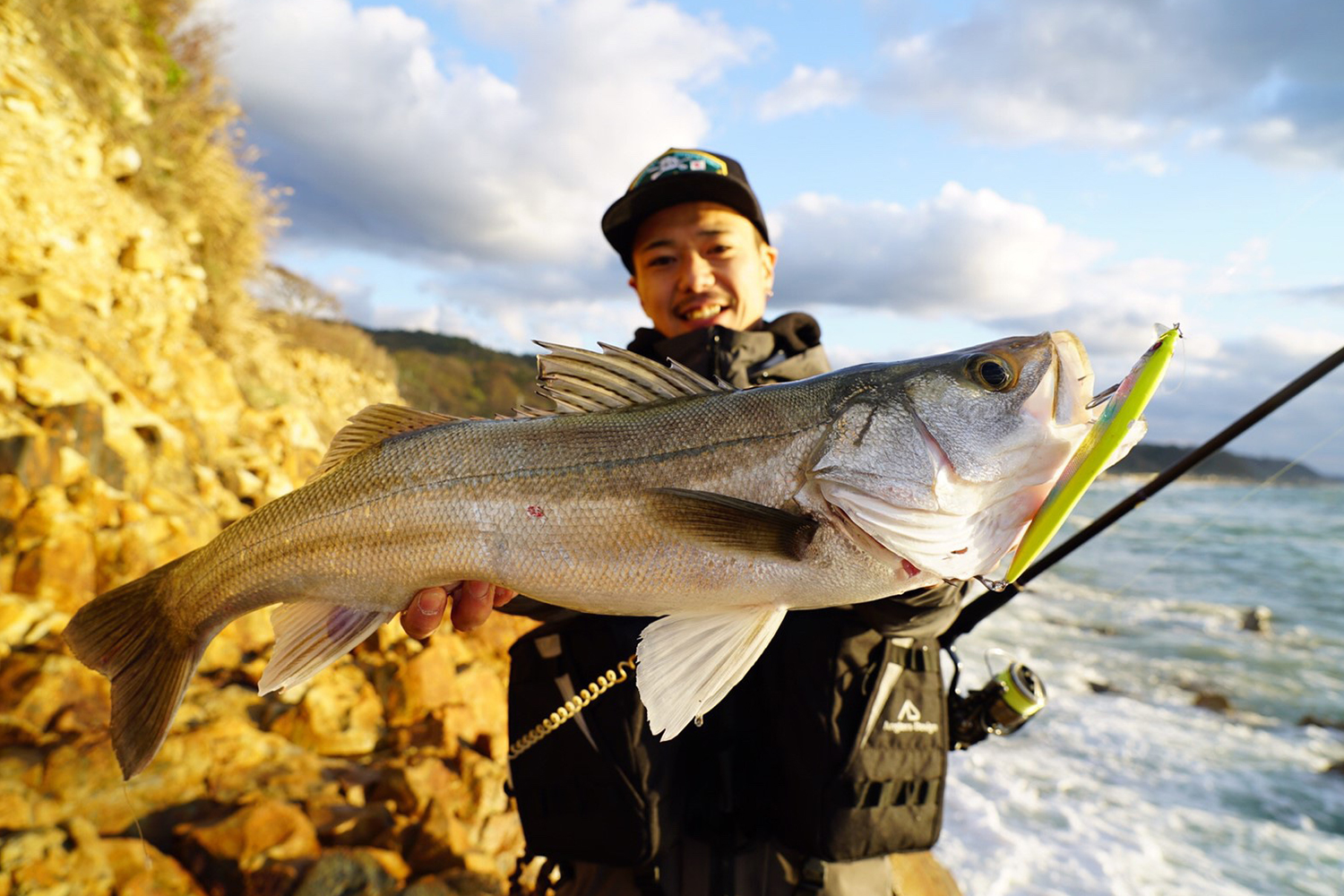 KANATA SWはコノシロなどの明らかに大きなベイトを捕食しているターゲットに対した絶大な効果を発揮するハイ・インパクトジャークベイトです。その体高あるビッグサイズボディにもかかわらず引き抵抗は極めて軽く、テンポよくエリアをサーチすることが可能。ストレートリトリーブでは、ハイピッチ・ロールアクションで明滅アピール。なお、極限までシェイプアップしたスリムなフラットサイドフォーマットに内蔵されたタングステン・トリプルオシレートシステムによって、逆風をものともしない圧巻のスーパーロングキャストを実現。大型ベイトを捕食するモンスターフィッシュを誘惑するSWスペシャルチューンモデルがKANATA SWです。
※画像はプロトタイプです。
High impact jerkbait KANATA SW is most effective when target fish are focused on large baitfish such as Konoshiro. Despite its larger body, KANATA SW offers manageable retrieve resistance, allowing for high speed search applications without overtiring. Straight retrieve provides high pitch rolling action, activating large flat-side body with massive flashing appeal.
Ultra slim, flat-sided body design is equipped with a large Triple Tungsten weight transfer system to power long casts, even against inshore breezes.
To tempt those saltwater predators feeding on large baitfish, look no farther than the KANATA SW.
※The photograph is a prototype.
SPEC
Price

メーカー希望小売価格
2,300 円 (税別)
TECHNOLOGY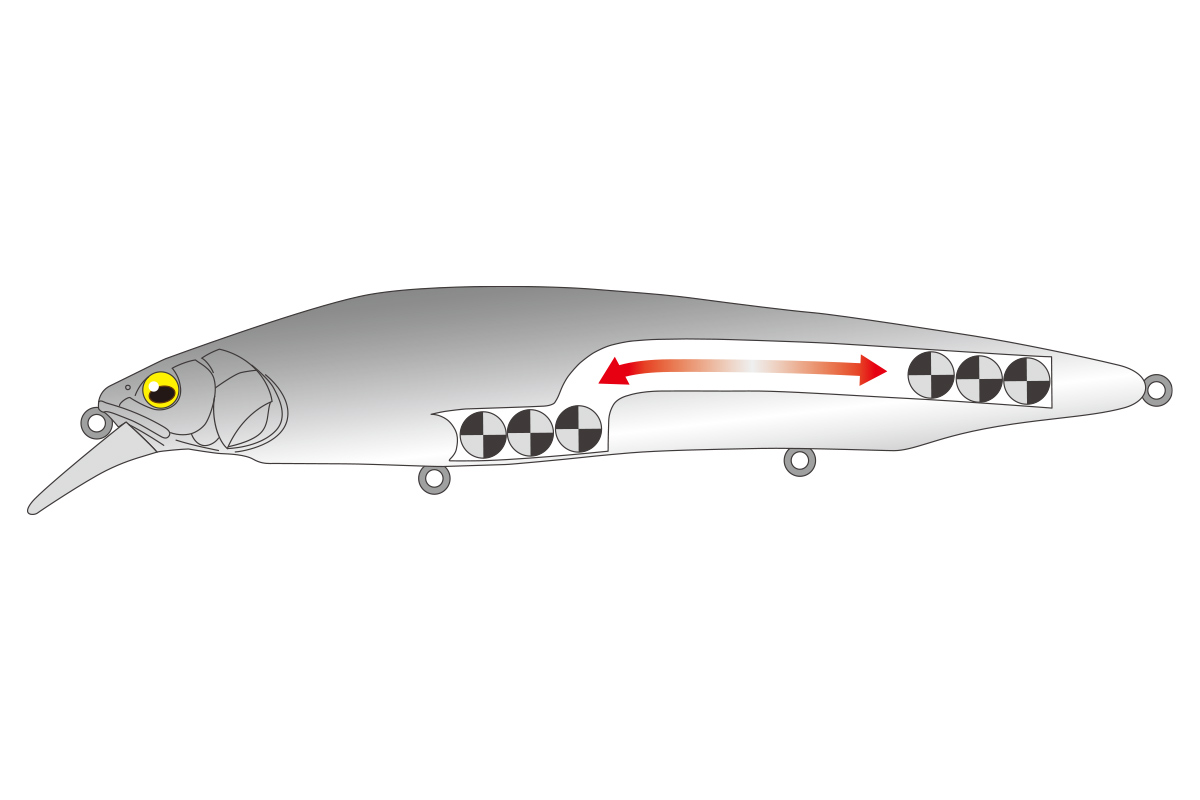 Tungsten Triple Weight Oscillation System
Tungsten Triple Weight Oscillation System