スイートレンジを拡大!獲れなかったアイツを獲る。
Expand the ideal range! Catch the uncatchable.
KAGELOU MD 125F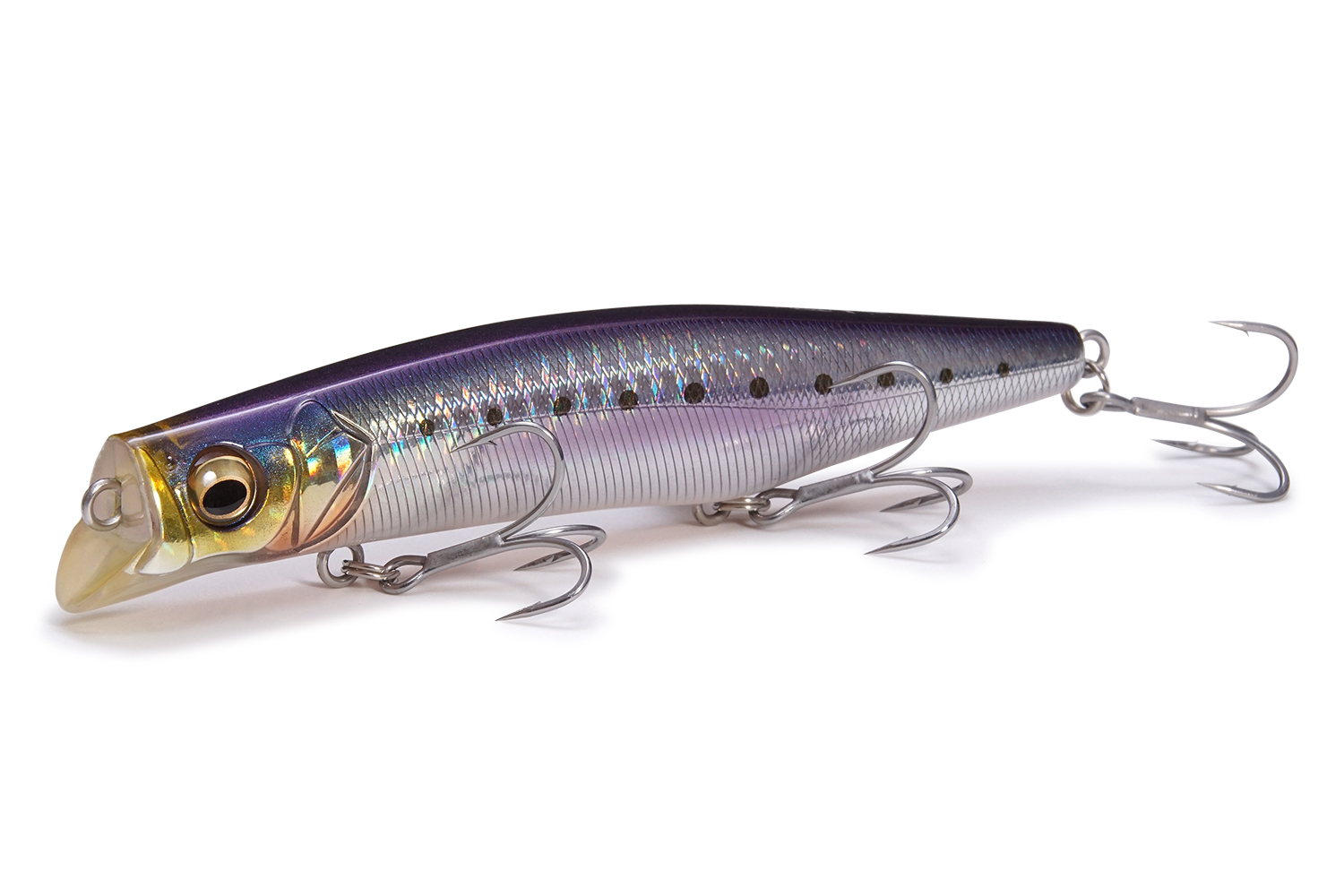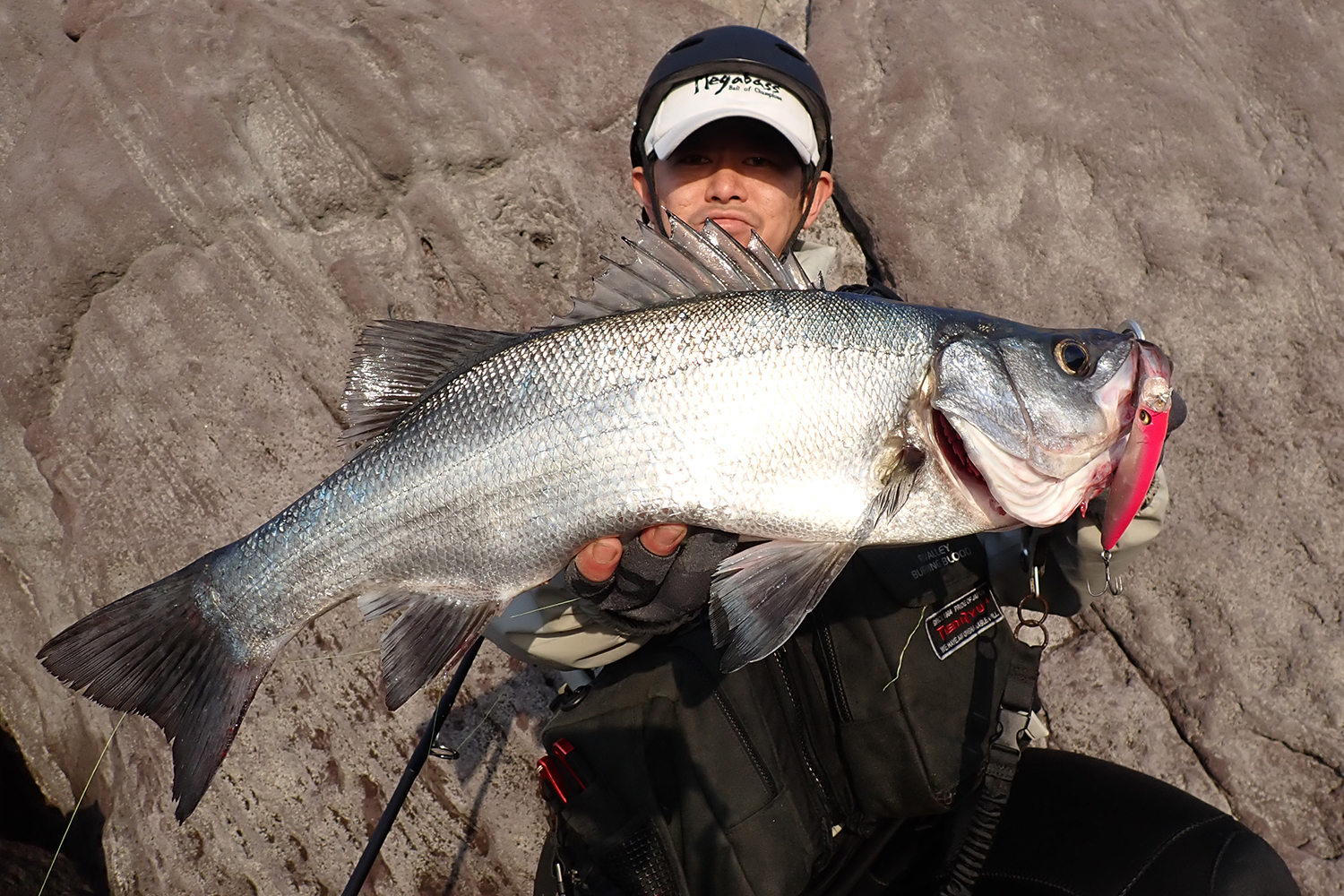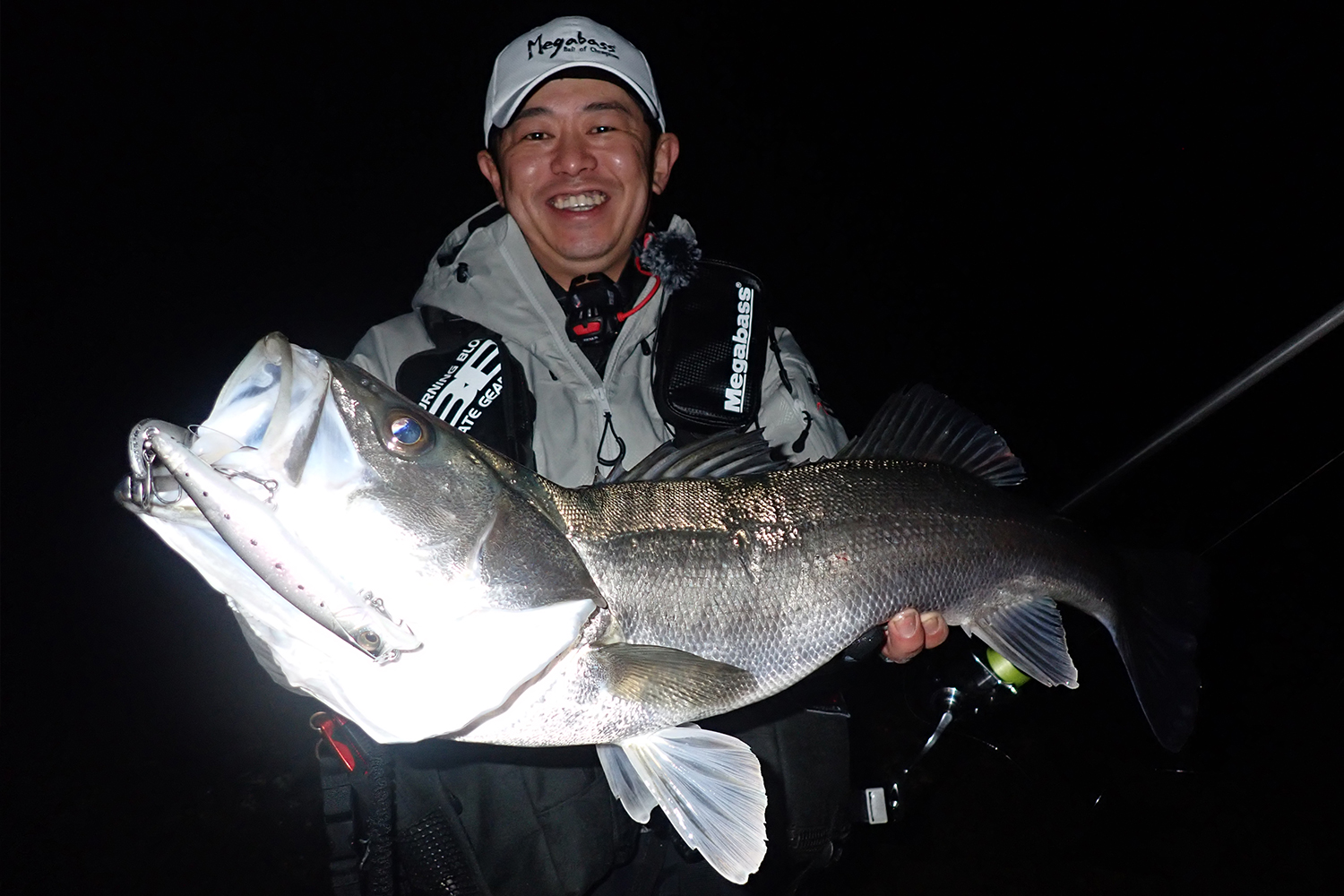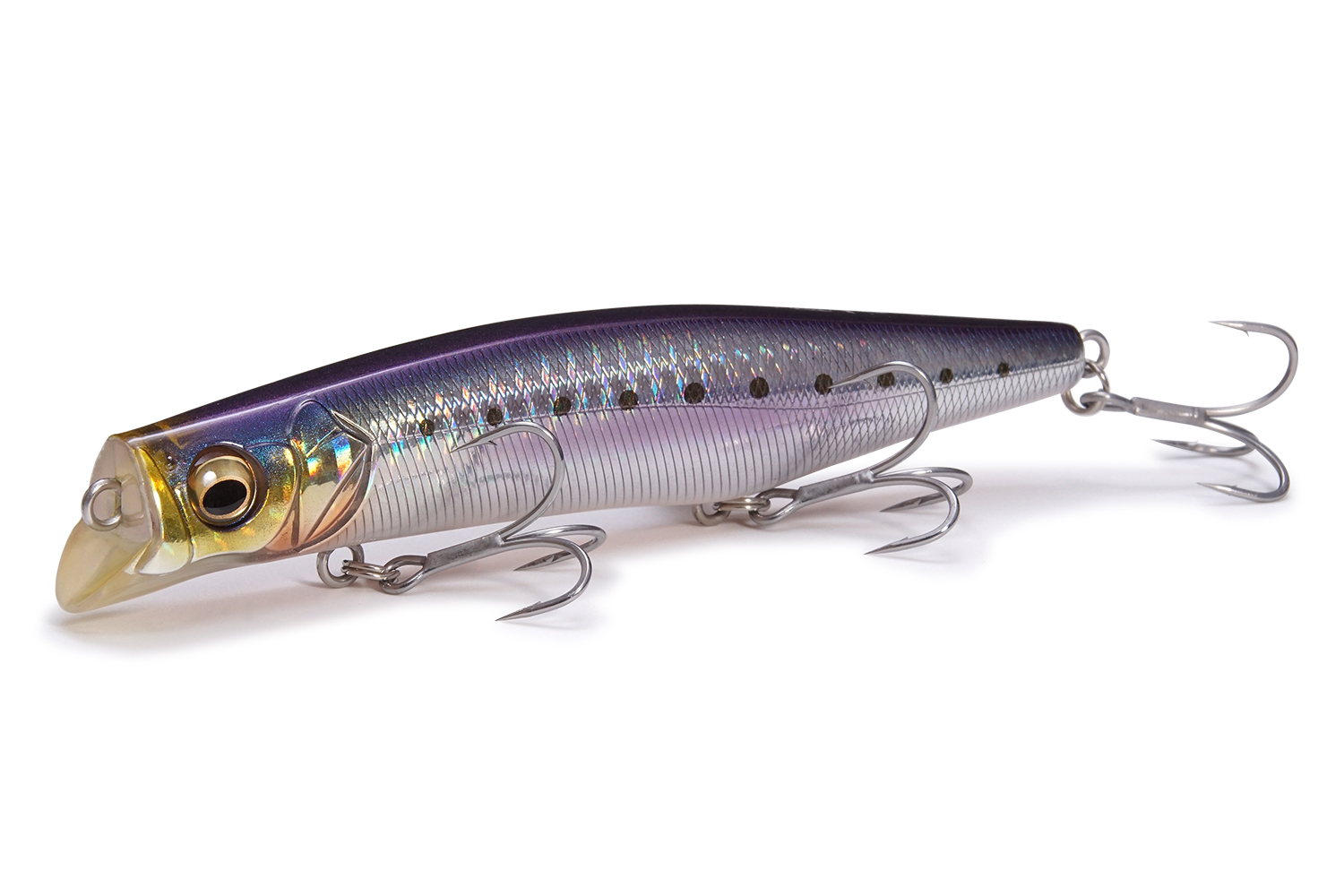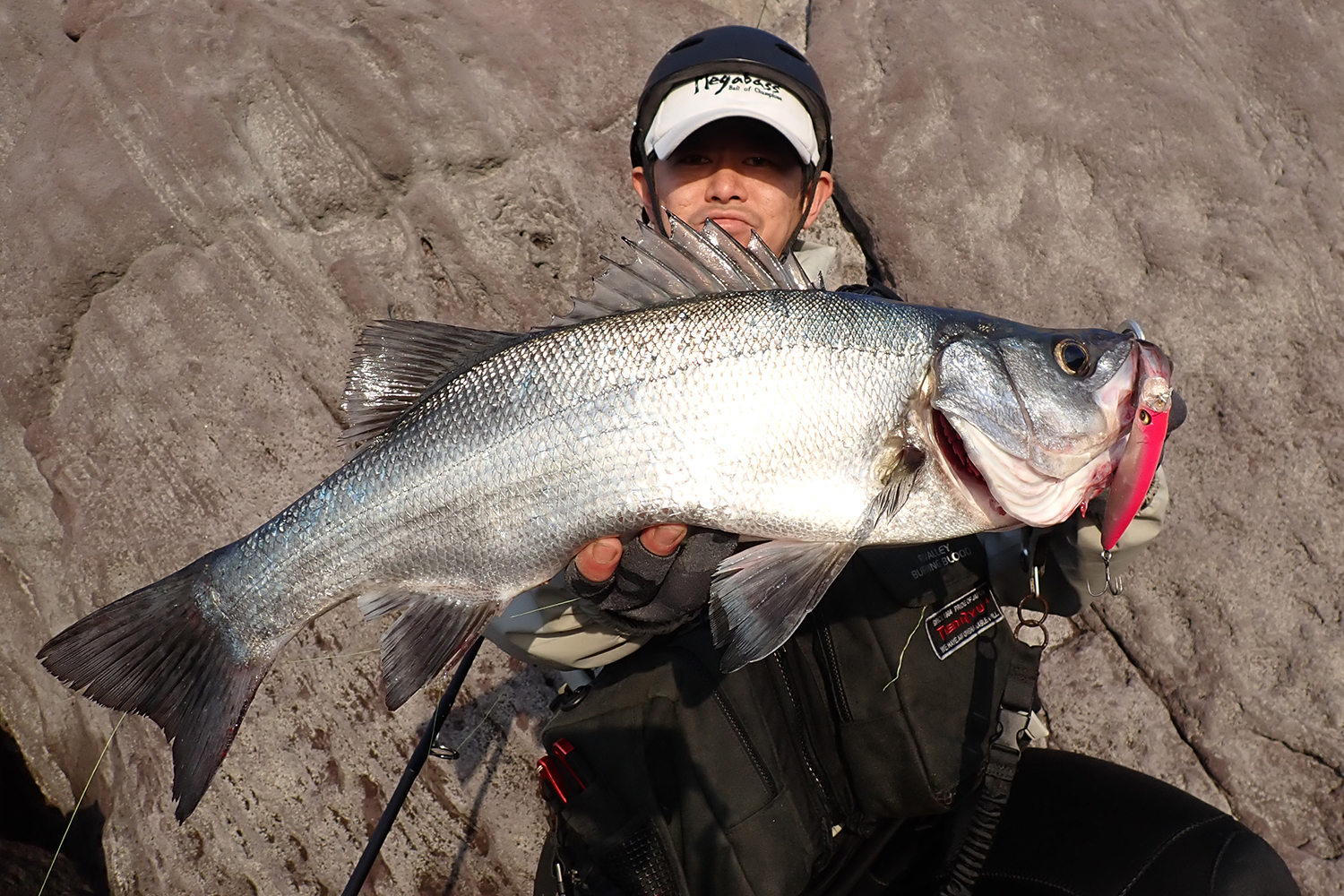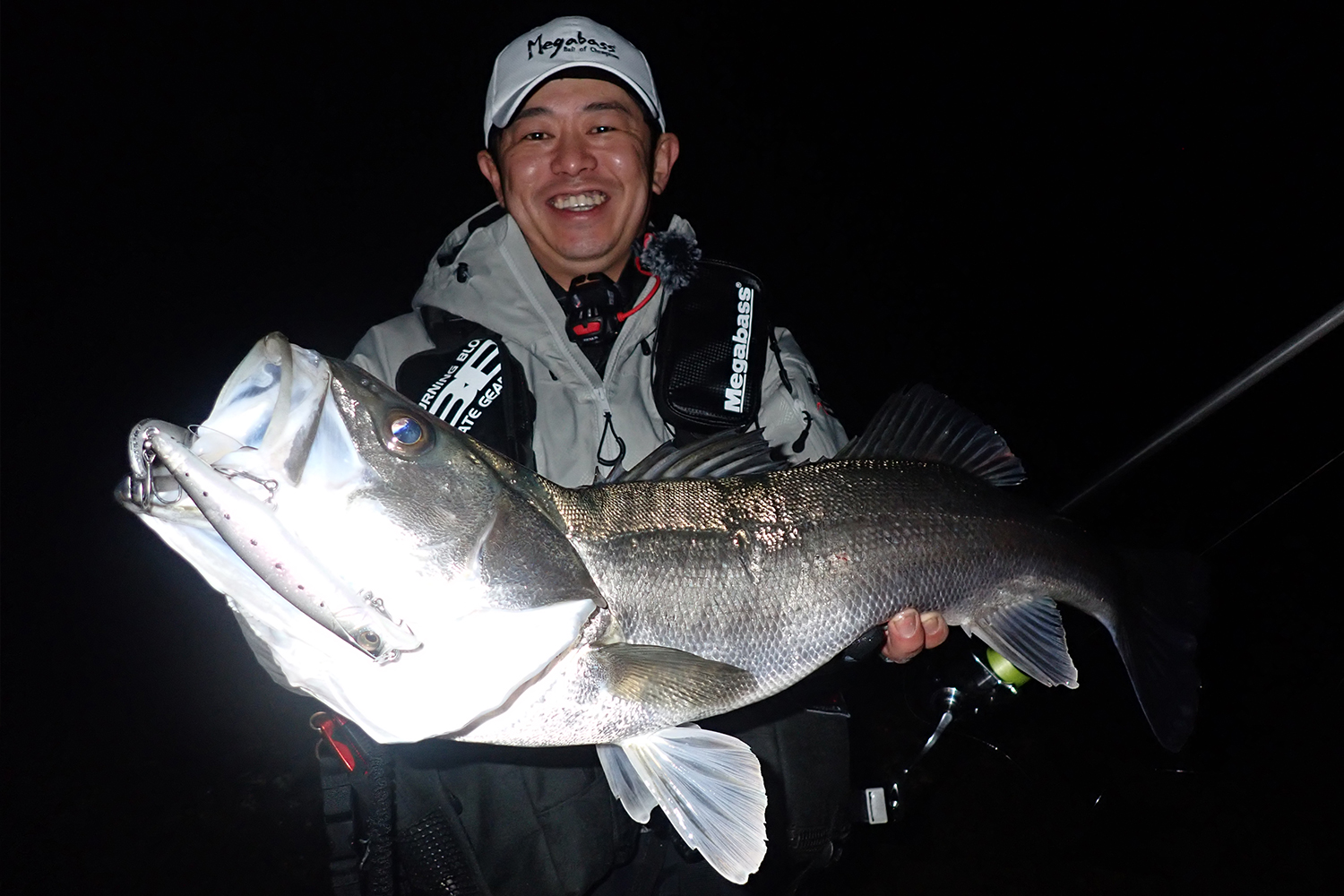 KAGELOU MD 125Fはカゲロウシリーズに更なるレンジ展開を広げるミッドダイブモデルです。
独自のスポイラービルは、捕食レンジにシビアなモンスターを果敢に反応させるため、最大0.8mの絶妙なフィーディングレンジを捉え、KAGELOU124Fのターゲットレンジよりも一段下層の展開を攻略としています。また、強化したダイビング・スタビリティによって、荒れた波風や潮流による水面からの飛び出しを完全に抑え、外洋の磯場やサーフなどラフな環境にも対応。ロングゾーンで瞬間移動するLBOⅡPAT.を搭載し、従来の同サイズルアーの平均的飛距離を格段に凌駕する、超・長距離飛行を実現。卓越したロングキャスタビリティはタフなフィッシュイーターを確実に射程圏内に収めます。
圧倒的な攻撃領域を持ち、タフな状況になるほど優れた釣獲性能を発揮するリップレスミッドダイバーがKAGELOU MD 125Fです。
※画像はプロトタイプです。
The KAGELOU MD 125F is a mid-dive model that expands the range of the KAGELOU series even further to boldly entice monsters with narrow bite windows.The unique spoiler bill delivers the perfect feeding range of up to 0.8m and is designed to complement the KAGELOU 124F.In addition, its enhanced diving stability prevents the lure from jumping out of the water due to rough waves, winds, and currents, making it suitable for rough environments such as rocky shores and surf in the open sea.Equipped with the LBO II (PAT.) advanced moving balancer, the KAGELOU MD achieves ultra-long flight distance that far surpasses the average distance of conventional lures of the same size.Its outstanding castability ensures that tough fish eaters are within range of the lure, no matter the conditions.
The KAGELOU MD 125F is a lipless mid-diver that has an overwhelming attack area and shows excellent bite-getting performance in tough conditions.
* The photograph is a prototype.
SPEC
Price

メーカー希望小売価格
2300 円 (税別)
TECHNOLOGY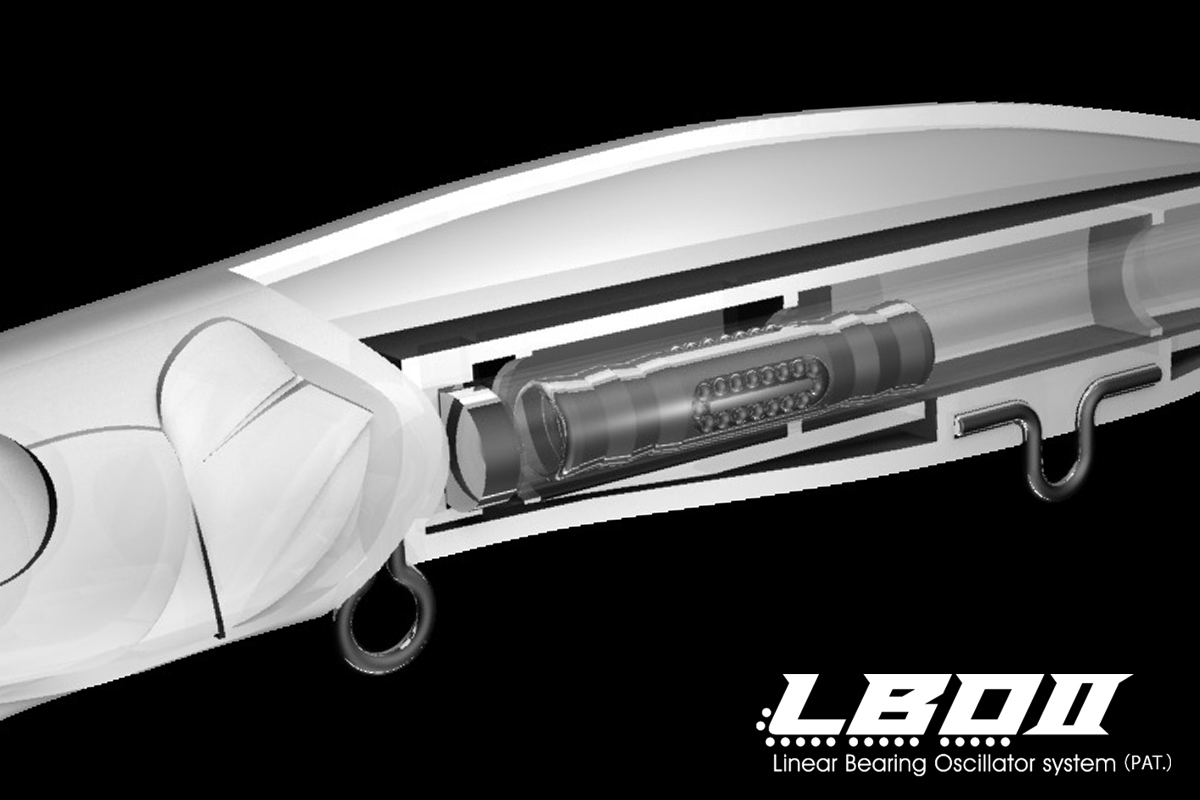 LBO II (PAT.)
LBO II (PAT.)
●LBOシステム搭載により最長飛距離20%UP
●超低抵抗ウェイトが生み出す、慣性インパクト
●瞬時に泳ぎだす脅威のアクションレスポンス
・レーン内壁にボールベアリングが接触しウェイトが瞬間移動
・一億回以上のキャストにも耐える世界最高水準の高耐久性を誇る
・ Equipped with the LBO system, the maximum casting distance is increased by 20% .(With Megabass Products)
・ The inertial impact generated by the super-low resistance weight.
・ The devastating action response that allows for instant swimming.
・ Ball bearings contact the inner wall of the lanes allowing the weight
to move instantaneously.
・ Boasts the highest level of durability, able to withstand more than
100 million castings.