モンスターを撃破。ビッグサイズ155mm。
Destroy Monsters. 155mm Jumbo Size.
KAGELOU 155F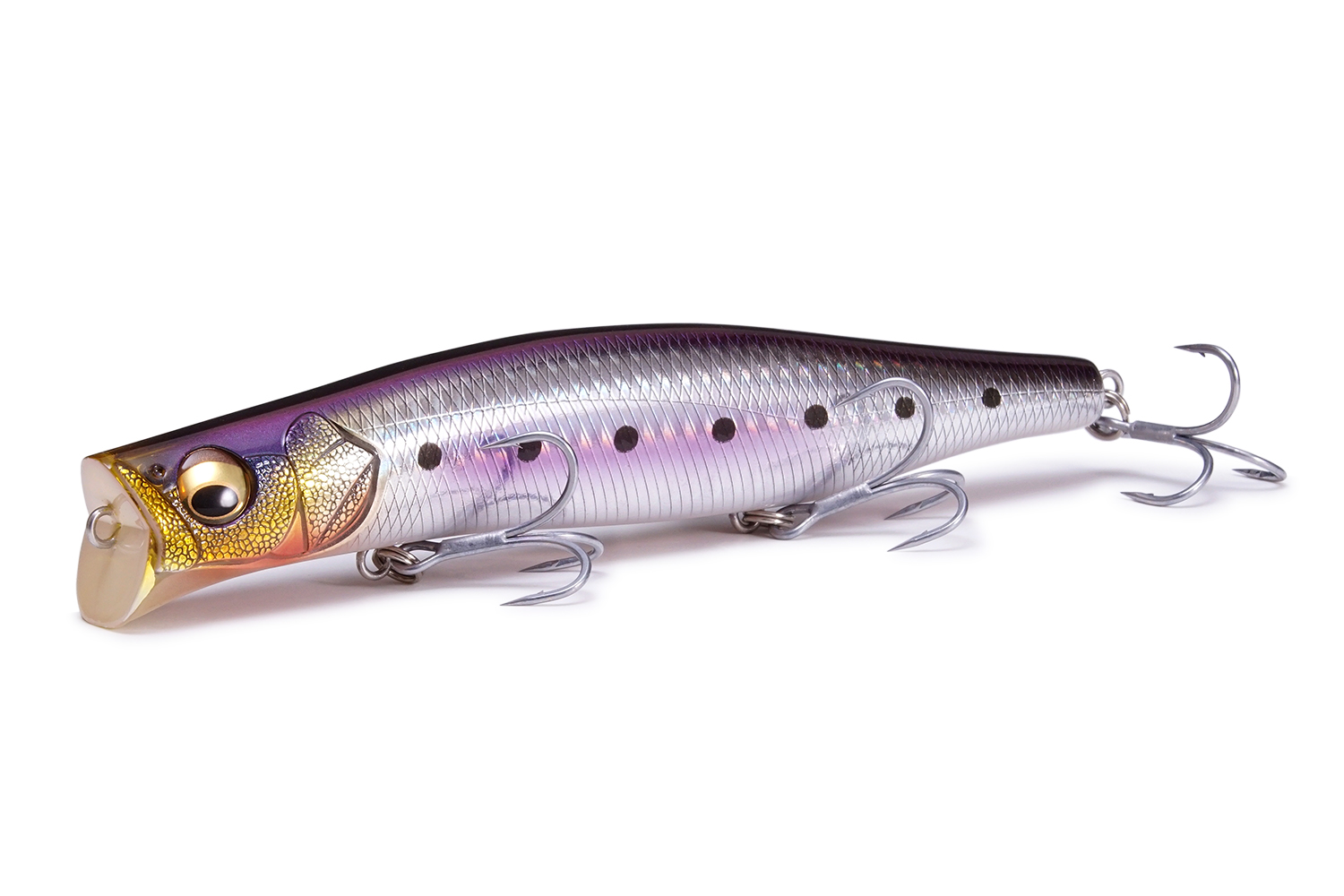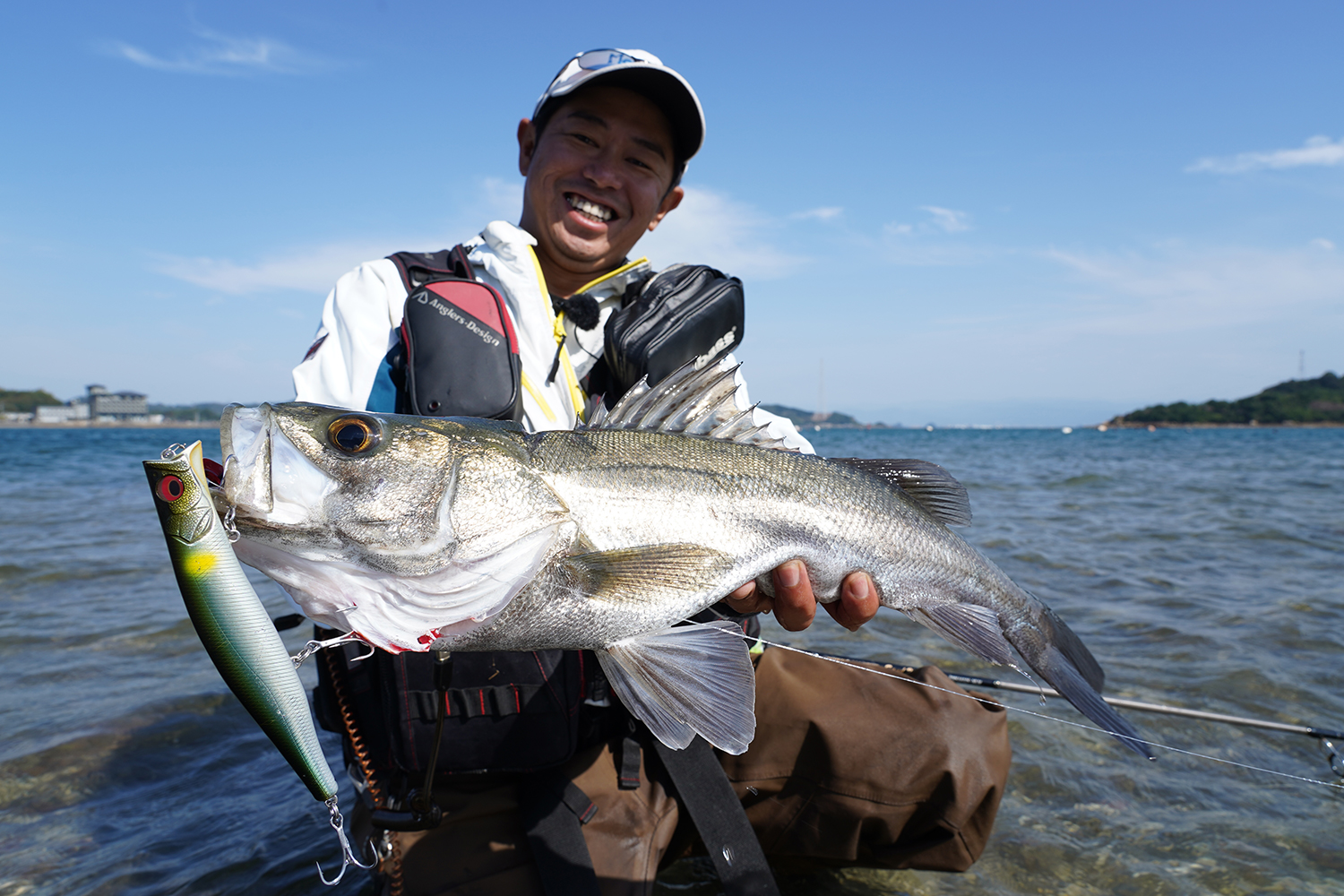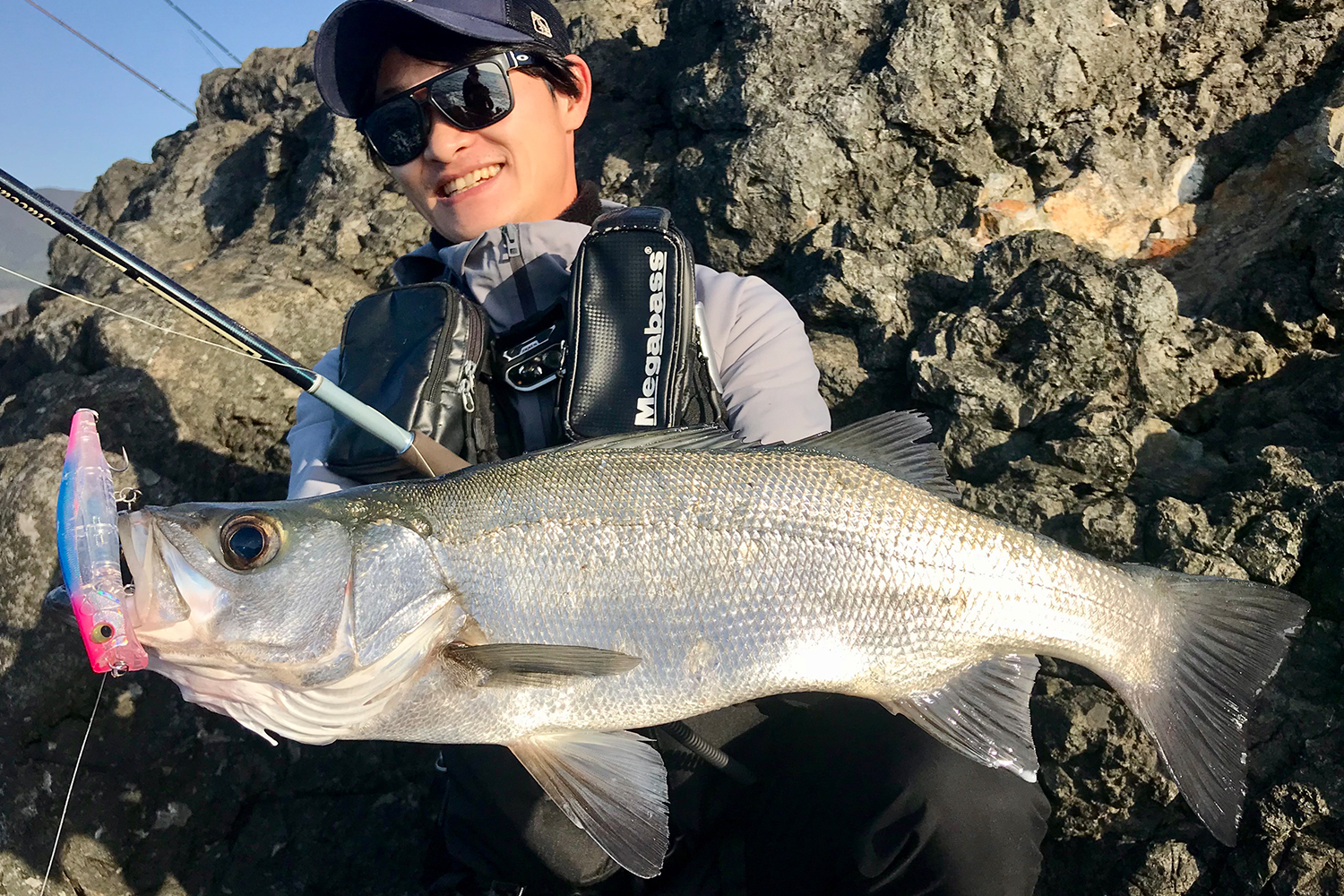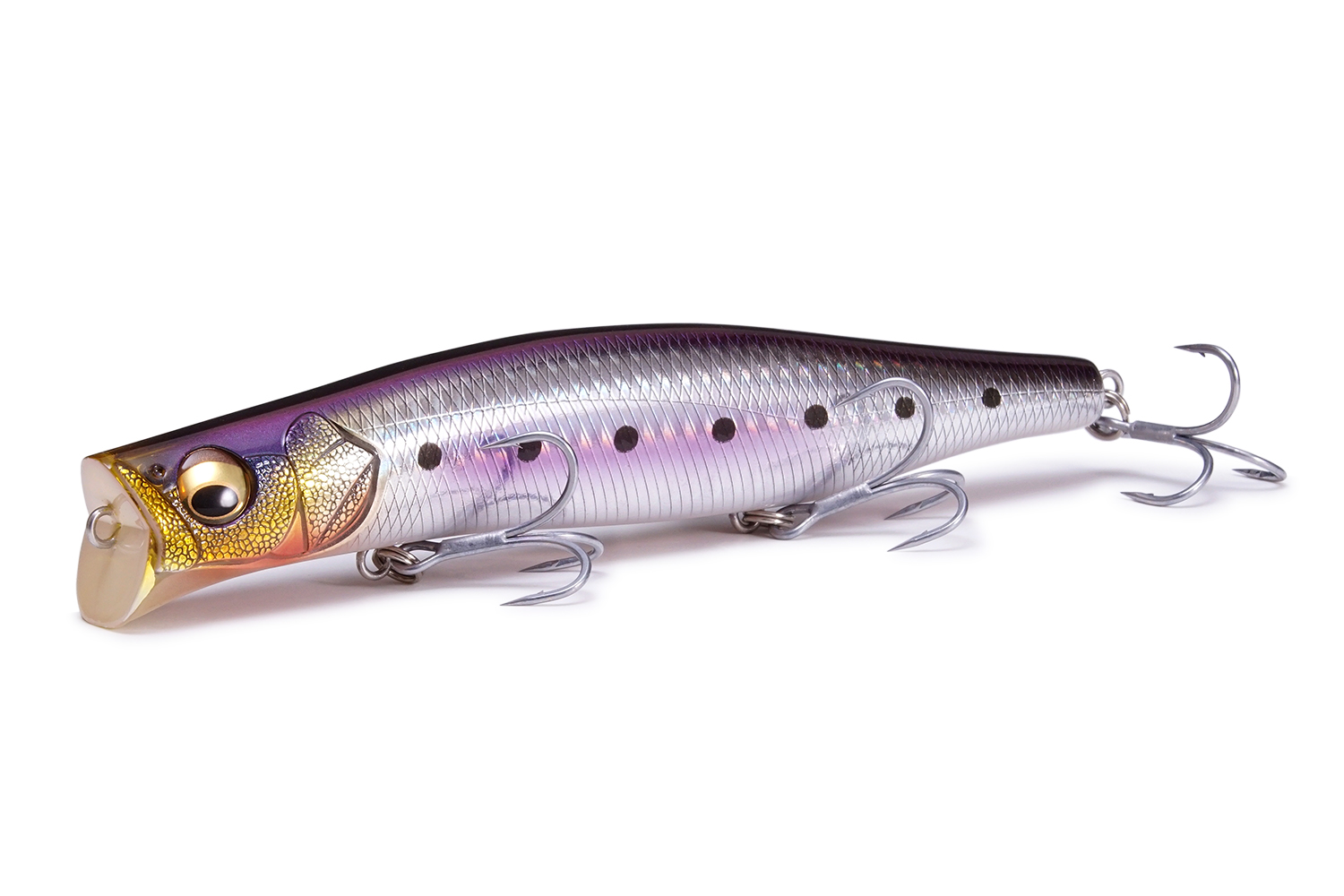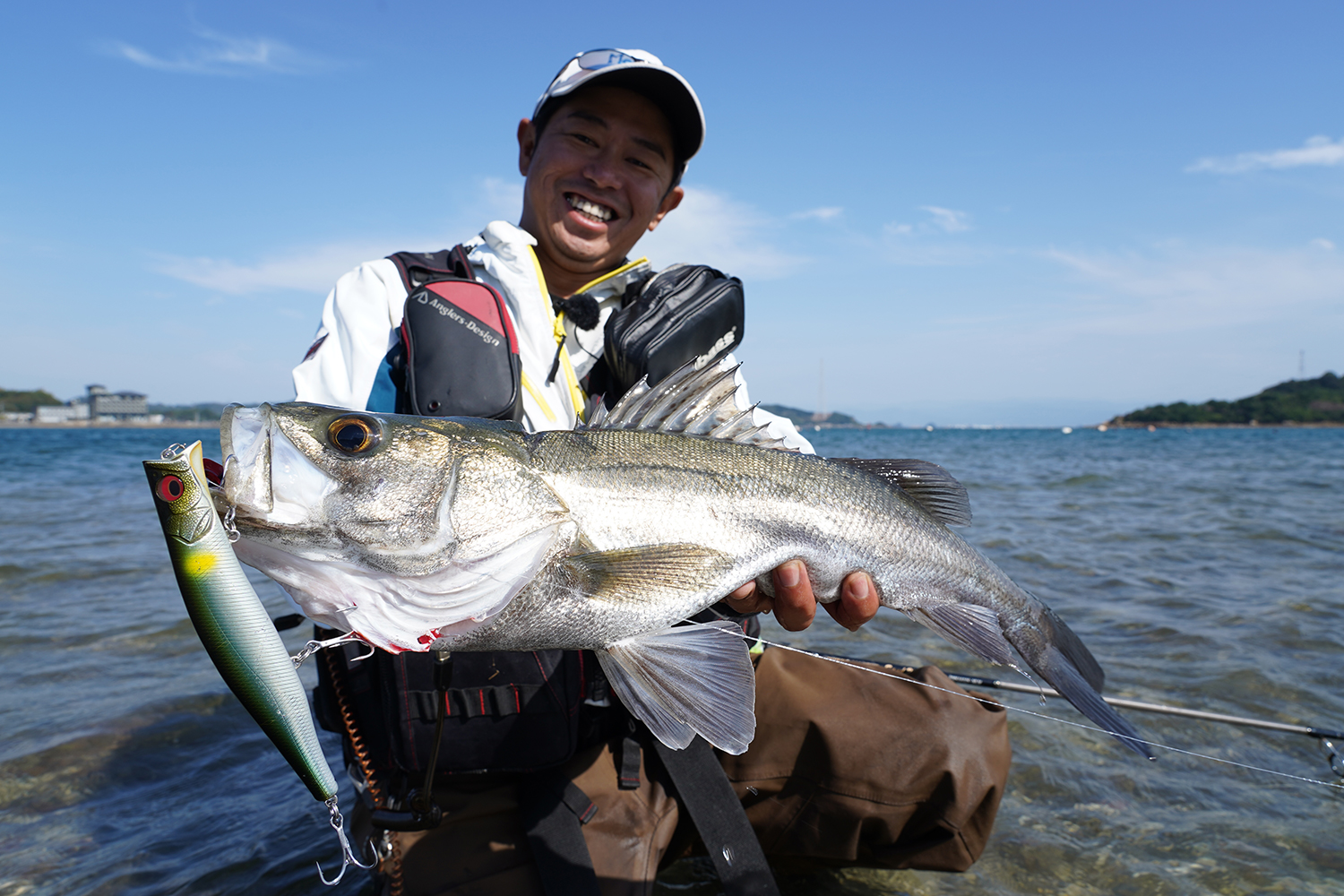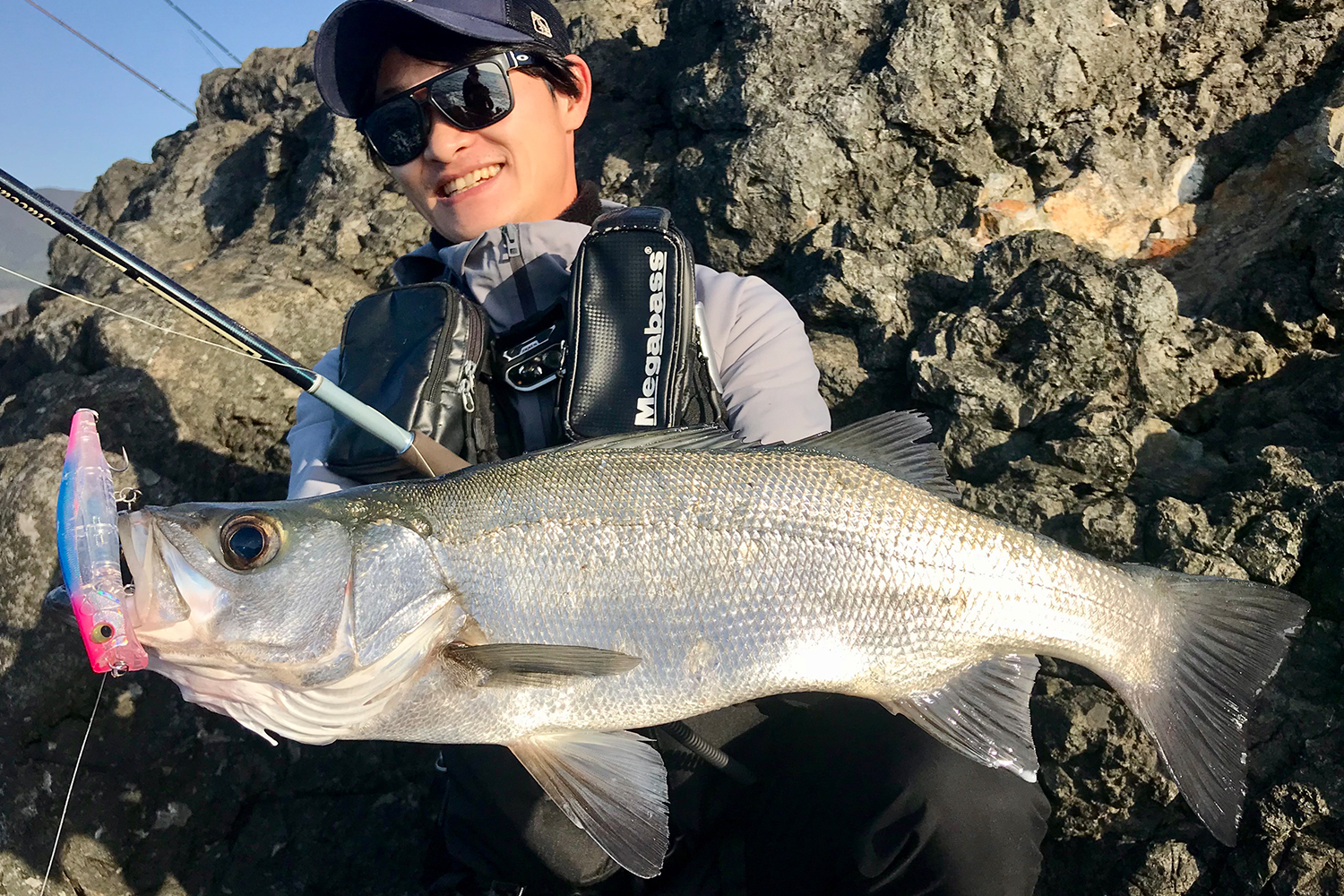 ランカーハンター久保田剛之プロデュースによるカゲロウシリーズの第3弾がKAGELOU155F。
シーバスが表層を意識し、ボラや落ちアユ、コノシロ等の大型ベイトを捕食する状況でボリューム感のあるハイアピールボディが最も効果を発揮。大きく切られたダーターカップは水を受ける表面積の拡大により更に水を強く押し動かしターゲットへ猛烈にアピール。
アクションはオリジナルサイズと同様、低~中速リトリーブで微細なナチュラルロール、中~高速リトリーブでアピール力のあるスライドを伴ったロールへと移行する(可変ロールアクション)を生み出します。
KAGELOU155Fに搭載したLBOⅡは、ボディの大型化に伴い、ウエイト本体およびバランサーシャフトを新たに設計。
KAGELOU124Fと比較してウエイト本体重量を2倍以上も増加させています。圧倒的質量を持つ新開発のベアリング内蔵ウエイトがキャスト時に瞬間移動!強力な推進ベクトルを発生させ、驚異的な飛距離を叩き出します。アクション開始時にウエイトは瞬時に前方のネオジム磁界に誘導・固着され、スイミングモードへと移行。
リーリングの瞬間から即座にアクションを始動する圧巻のレスポンシビリティと異次元の飛距離を誇るKAGELOU155Fは対モンスターシーバス仕様・究極のマグナムシャローランナーです。
Developed by lunker hunter Yoshiyuki Kubota, the KAGELOU 155F is the third installment in the KAGELOU series. The voluminous high-appeal body demonstrates maximum effectiveness in situations where sea bass are targeting large bait. The wide cut-darter cup pushes water harder with its increased surface area, intensely appealing to targets. The action is the same as the original size KAGELOU, delicately rolling with slow to medium-speed retrieves. With medium to fast retrieves that changes to a variable roll action featuring a sliding motion. The LBO II incorporated into the KAGELOU 155F features redesigned weights and balancer shaft to accommodate the larger body size. Compared to the KAGELOU 124F, the weights are more than doubled in mass. The newly developed LBO II weight uses its overwhelming mass during casting to shift instantaneously, generating a powerful propulsion vector resulting in astonishing flight distance. The internal weight shifts and locks to the front position during action startup, switching over to swimming mode. With the responsiveness of its action startup from the moment reeling begins and its superb flight distance, the KAGLOU 155F is the ultimate magnum shallow runner to use for targeting monster sea bass.
* The photograph is a prototype.
SPEC
Other.1

Depth : 0 - 20cmHook : #2 x 3pcs

Price

メーカー希望小売価格
2,700 円 (税別)
TECHNOLOGY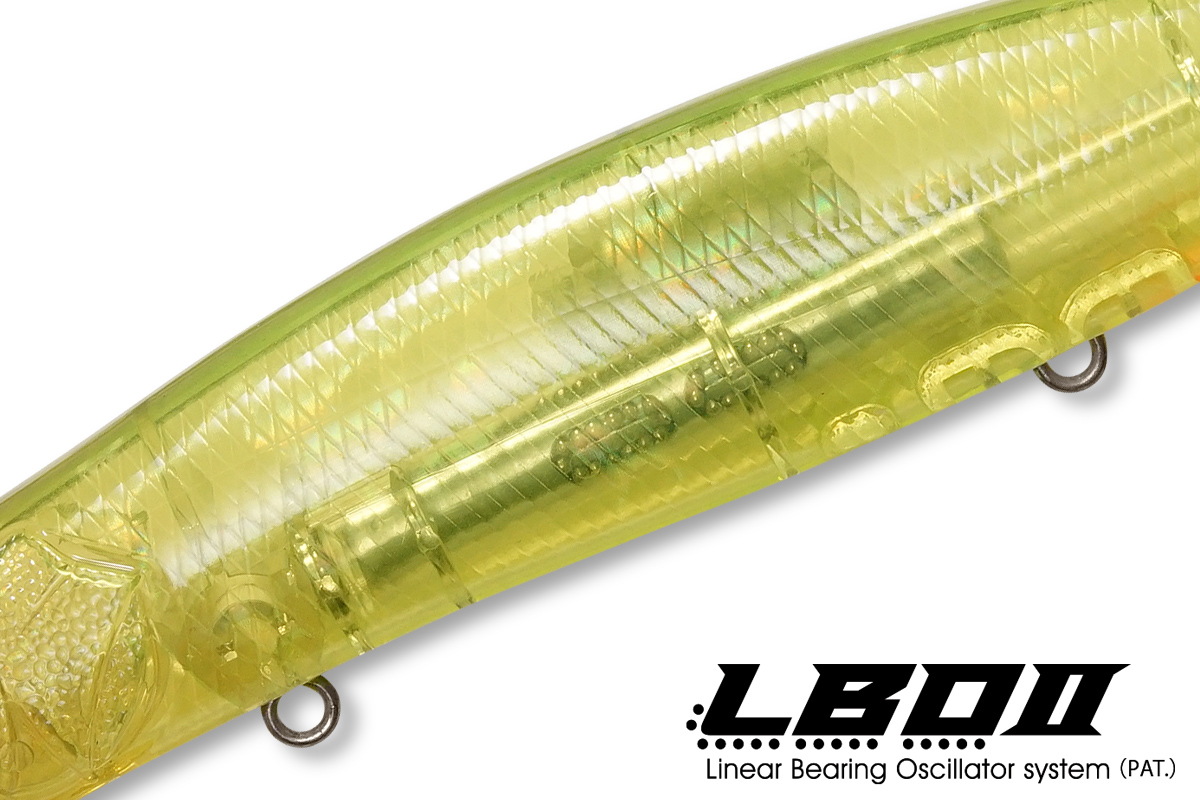 LBO II (PAT.)
LBO II (PAT.P)
L.B.Oをシャフトレス構造に進化させ、よりいっそう低重心化。高精度のマイクロボールベアリングを無限ループ配列したブッシュがボディ内部を極めてシルキーに瞬間移動。飛距離のアップ、飛行姿勢の安定化によってアクション・レスポンスをさらに向上させています。
The LBO II refines the first-generation LBO with a shaftless design and further lowers the center of gravity. The high precision micro ball-bearings arranged in an infinite loop move extremely smoothly for superior weight transfer. With increased flight distance and stability, lure action and responsiveness are greatly improved. 
1. Equipped with the LBO system, the maximum casting distance is increased by 20% (With Megabass Products).
2. The inertial impact generated by the super-low resistance weight.

3. The devastating action response that allows for instant swimming.