広域エリア。水面直下50cm下には全域ウィードとカヴァーあり。さて、あなたならどうする?
Imagine a wide pocket.There are submerged weeds 50cm below the water surface.What would you do?
ITO SHINER SSR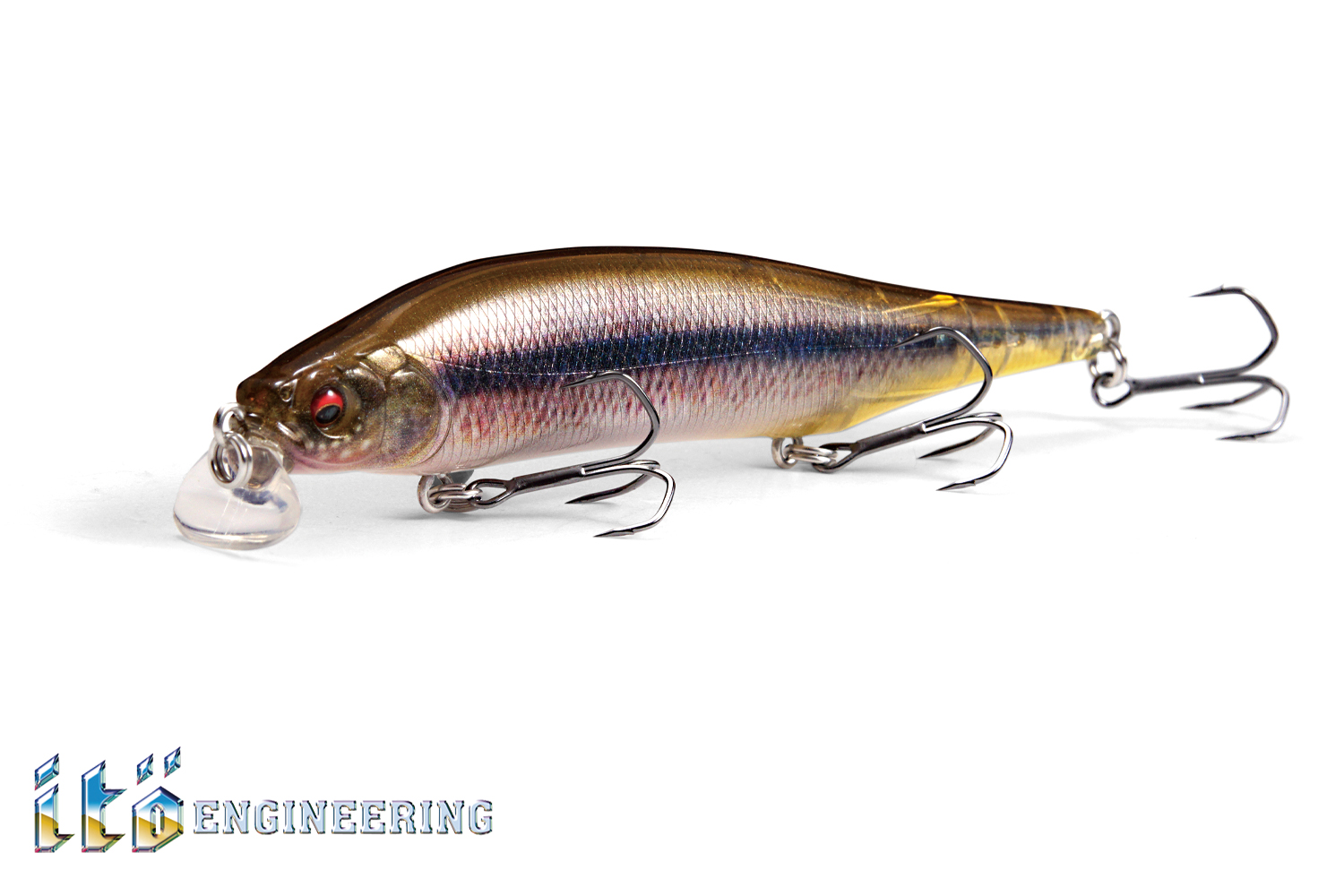 かの「ワンテンの始祖」として、アメリカのトッププロ達から絶大な支持を得るITO SHINERに、米国トーナメント専用のスペシャルバージョンが登場。オリジナルの機敏でナチュラルな動きに加え、表層で刺激的な波動を発生する、「スーパーシャロー専用のジャークベイト」が、ITO SHINER SSRです。
SSRの最大潜行深度は、わずか水深50㎝~MAX70㎝程度。1m以浅の広域シャローを手返し良く撃ちながら、効率よくリアクションバイトを獲っていくための競技専用モデルです。
独自のワイドベンドビルによって、従来のシャローミノーの緩慢なアクションとは一線を画す、水面下にボディ側面のフラッシングを連続して鋭く放つ、ハイピッチ・ロールアクションを発生。下層に潜むターゲットをデッドスローリトリーブによってウエイクベイト的に誘い出すことが可能です。
ジャーク時の軌道は、横方向のダートに特化。水面直下に控えるカヴァーに取られないよう、下には突っ込まず、徹底的に水面直下の超浅レンジをキープします。低重心・超高比重・小径タングステンバランサーの「トリプル重心移動」は、広大なシャローエリアに吹き荒れるアゲインストの爆風をものともしない圧倒的なロングキャスタビリティを実現。
ITO SHINER SSRは、ルアーを潜らせたらスタックが多発する超シャロー域のジャークベイトゲームに特化、広域シャローから効率よくハイスコアを叩き出すために製作する、競技専用のシークレットベイトです。
The ITO SHINER, which earned its reputation as a foundational jerkbait in the storied Megabass arsenal, is now available as a Super Shallow Runner (SSR) to attack the 0-0.5m range.
ITO SHINER SSR is a super shallow minnow that generates a hard-rolling and flashing action to call to predators cruising the jungle of vegetation just beneath the surface. The diving depth of the SSR is 1-2ft depending upon line type and diameter, making it an extremely effective competition search bait in and around weed areas. The unique wide-bend bill helps generate larger and more dynamic water displacement, challenging the subtler action so often associated with shallow offerings. Primarily designed for a straight retrieve, the SSR also is capable of darting action with intermittent jerks, leaping forward and laterally with pronounced roll and flash. Finely tuned hydrodynamics and internal balancer enable the SSR to stick to a tight, shallow range, triggering strikes from the shadows.
The triple tungsten moving balancer system delivers supercharged casts, even against strong winds gusting across the flats. The ITO SHINER SSR is a competition-spec offering designed to dominate the shallow range with overwhelming flash and appeal.
SPEC
Price

メーカー希望小売価格
2,050 円 (税別)
TECHNOLOGY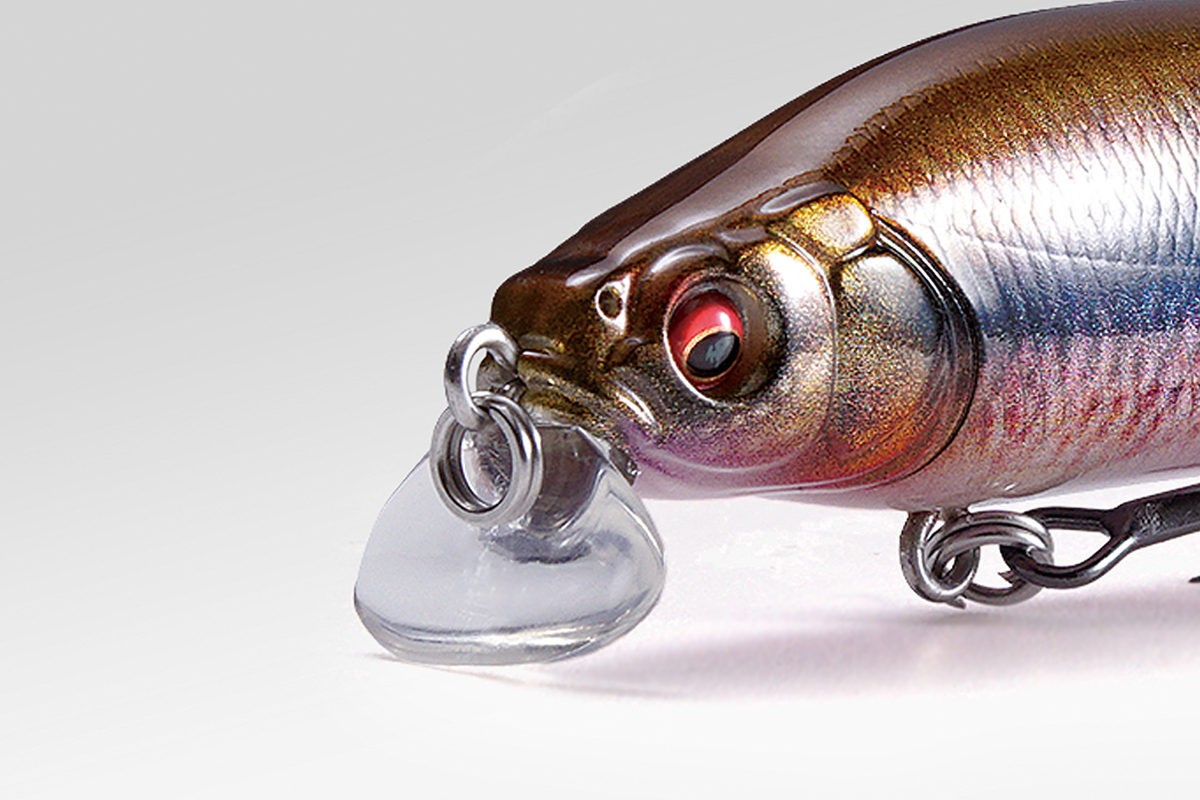 Wide Bend Bill
Wide Bend Bill
従来シャローミノーの緩慢なアクションとは一線を画す、ハイピッチロールアクションを実現。
High pitch roll action outshines from the slow and subtle action of conventional shallow minnows.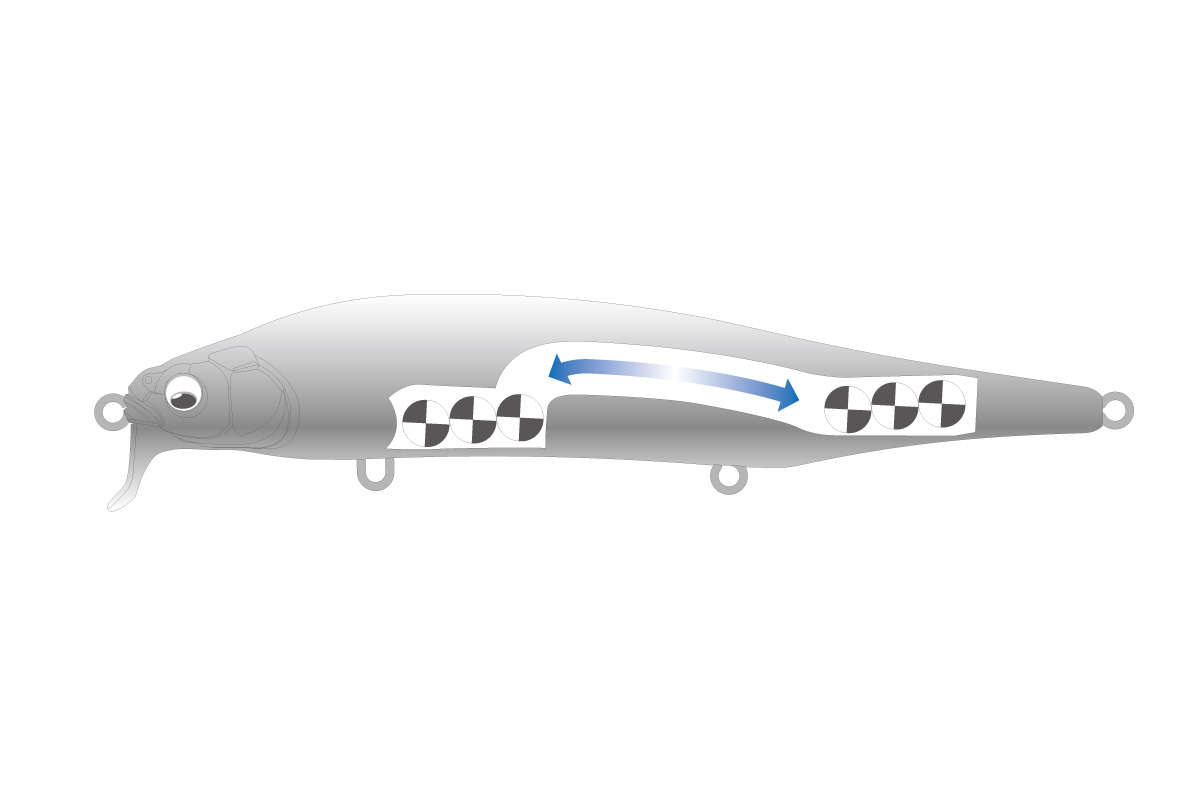 Tungsten Triple Weight Oscillation System(PAT.)
Tungsten Triple Weight Oscillation System(PAT.)
キャスト時に、3つの超高比重・小径タングステンバランサーが生みだす「比重×慣性」のインパクトが、圧倒的なロングキャスタビリティを実現。釣れる"リアルボディ"をターゲットの鼻っ面へと運びます。
When casting, the inertial impact created by the spherical tungsten balancers powers overwhelmingly long casts, bringing new targets within reach.