「刺激強波動」を発生する、ハイアピールジャークベイト。
ITO SHINER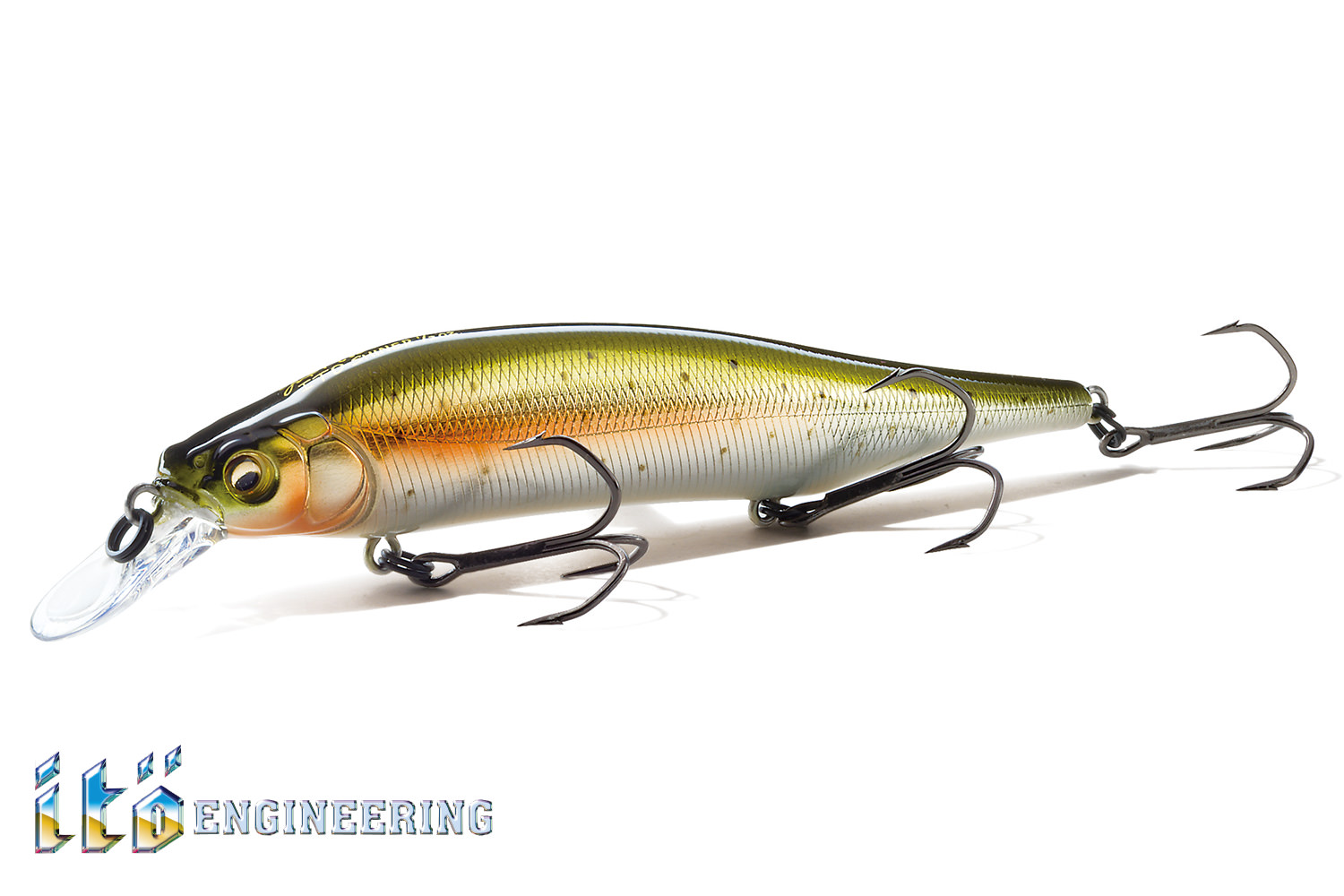 アーロン・マーティンス、エドウィン・エバースなど、メガバスが誇るUSAトーナメンターたちから熱い要望を受け、USコンペティション用に開発された『ITO SHINER』。アメリカ本土での発売を記念して、日本でも限定販売いたします。
極限までの「餌ライクな動き」にかつてない「刺激強波動」を発生するハイアピールジェークベイトは、広範囲を回遊するバスを引寄せる力が圧倒的。スリムミノーにない体高を活かし、背中をチラチラ見せるスイミングアクションは、フラッシング効果を高め、集魚するとともに、フィーディングをメイク。アメリカトーナメンターが喉から手が出るほどほしい、スピーディなゲームマネジメントを可能する仕様となっています。
ファーストブレイクを回遊する個体を直撃するよう、潜行レンジは1.8メートルから2メートルに設定。左右へのワイドなサイドダートで、リアクションバイトを誘発します。
●トリプル・タングステンウェイト・オシレートシステム(PAT.)
The high performance ITO-SHINER was developed for top anglers like Aaron Martens and Edwin Evers for top-level US tournaments. To commemorate the ITO-SHINER's release in America, it will also undergo a limited release in Japan.
The ultimate life-like movements and unprecedented stimulating waves generated by this highly appealing jerk bait have the overwhelming power to round up bass scattered across a wide area. Using its robust body height compared to that of a slim minnow, it shows dramatically increased flashing performance, in addition to a fluttering tail-motion that is an extremely alluring target. The settings of the ITO-SHINER help to realize high-speed fishing, and will excel as a search bait in high-pressure tournament situations.
The swimming depth is set to 1.8~2.0 meters (~6ft.), perfectly targeting the sweet spot for bass. With its wide, side to side darting it triggers reaction bites with amazing consistency.
SPEC
Price

メーカー希望小売価格
2,050 円 (税別)
TECHNOLOGY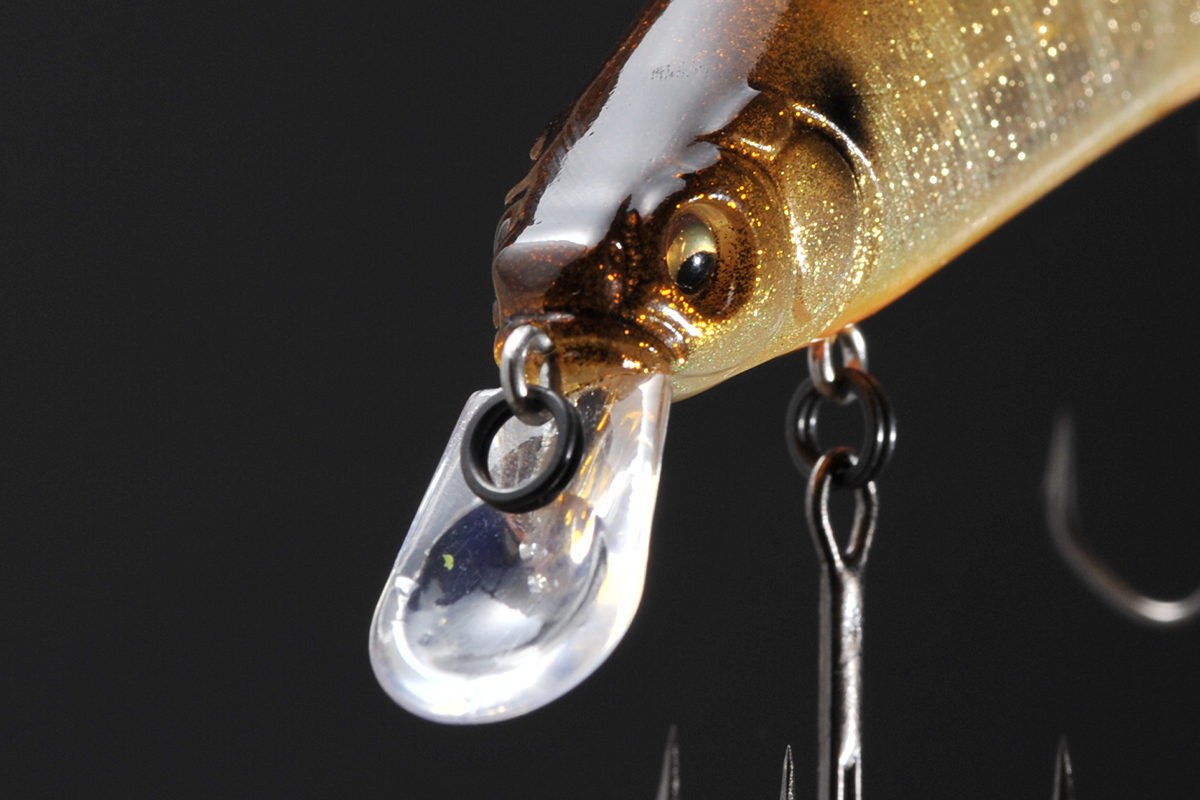 立ち上がりよさとジャーク時にキレのいいダートを実現するため、リップ中央にレシーブカップを搭載。
A Receive Cup is positioned at the center of the lip allowing for excellent agility and responsiveness, as well as sharper darting during jerking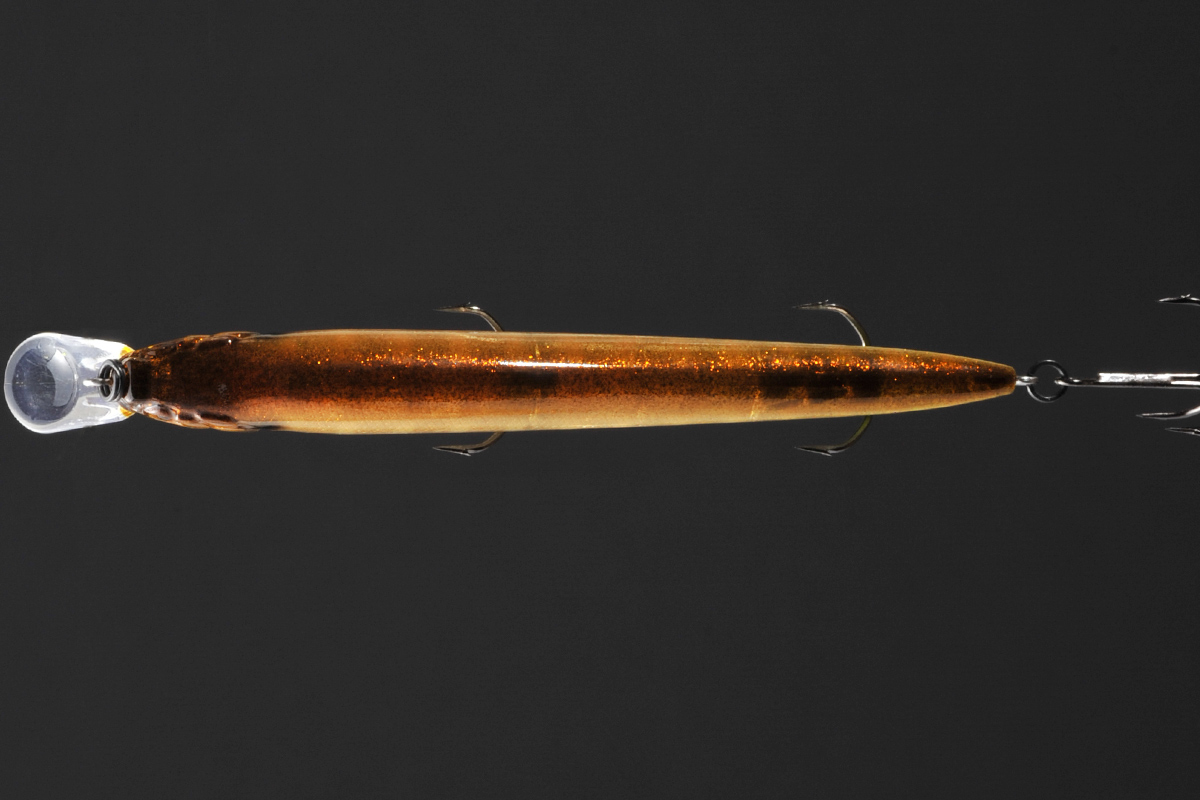 フラットサイドボディの利点を活かし、強烈でハイピッチな明滅で、広範囲に散ったバスにアピール。
The intense, high pitch flashing emitted from the flat side body triggers responses from bass scattered across a wide area.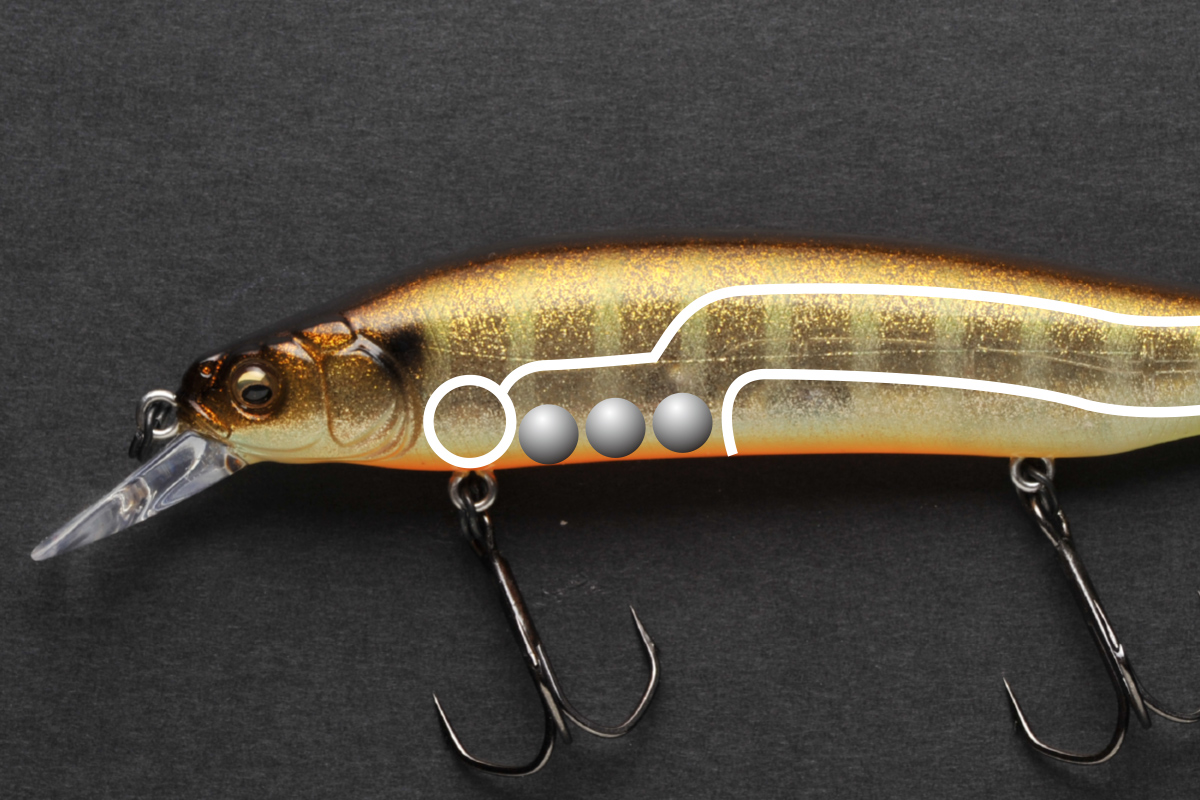 タングステンウエイトを3個搭載。陸っぱりからの攻撃レンジを広げ、これまで直撃できなかったポイントの攻略が可能に。
It is equipped with three tungsten weights, increasing the effective range when used from shore and making it possible to attack previously inaccessible spots.