勝つためのトップ。全米席巻中!
Dominate the surface with diamond-sharp action!
DOG-X DIAMANTE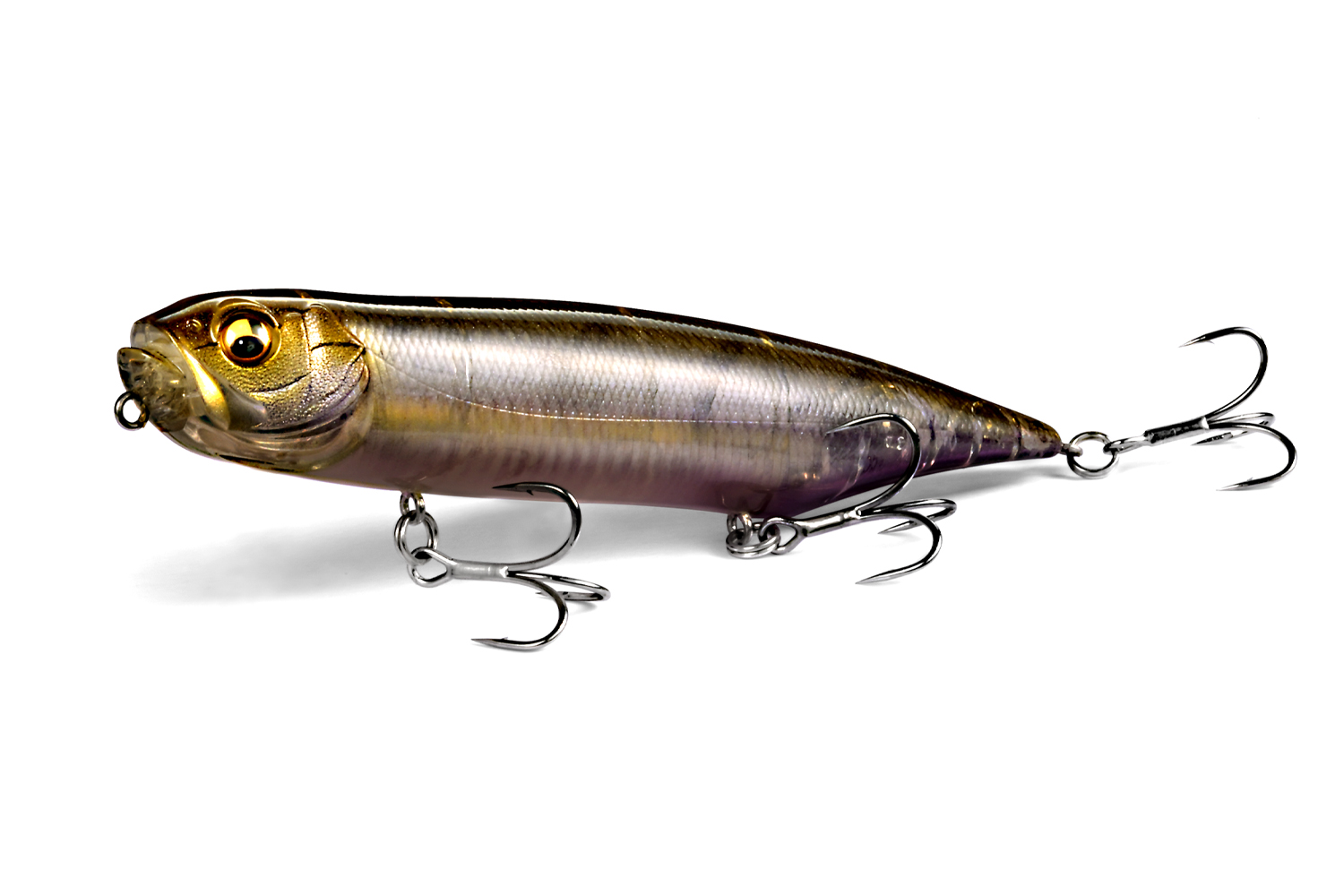 ドッグXディアマンテは、スローに誘うピンポイント・ドッグウォークから、フィーディングを誘うハイスピード・ドッグウォークまで、あらゆる使用状況をカバーし圧倒的なパフォーマンスを発揮。深く掘り込んだディープカットキールがアクションレスポンスを鋭く高め、ライブリーなスプラッシュはフィーディングを促進。
3/4oz.のボリュームながら極めて静かな着水音を実現しています。ハイスコアゲームを展開するために開発した、競技用ペンシルです。
Carefully honed for explosive walking action, DOG-X DIAMANTE cuts through water with unparalleled responsiveness. Featuring a Deep Cut Keel design to sharpen action and angler control, DIAMANTE walks with a lively commotion in calm and rough conditions alike. Designed to excel even at high speeds, DIAMANTE is ideally suited to rapid deployment, searching wide areas quickly and effectively. Rattle-tuned to the exacting specifications of veteran pros, DIAMANTE generates an enticing surface commotion, drawing strikes from afar.  
SPEC
Price

メーカー希望小売価格
1,990 円 (税別)
TECHNOLOGY
ディープカットキール
Deep Cut Keel
深く彫り込んだディープカットキールがアクションレスポンスを鋭く高め、ライブリーなスプラッシュを発生。
The deep keel design sharpens action and responsiveness to rod work, producing a lively splash that calls to predators.