ハイパーレスポンス・クランクベイト。
Hyper-responsive crankbait.
DEEP-X200 LBO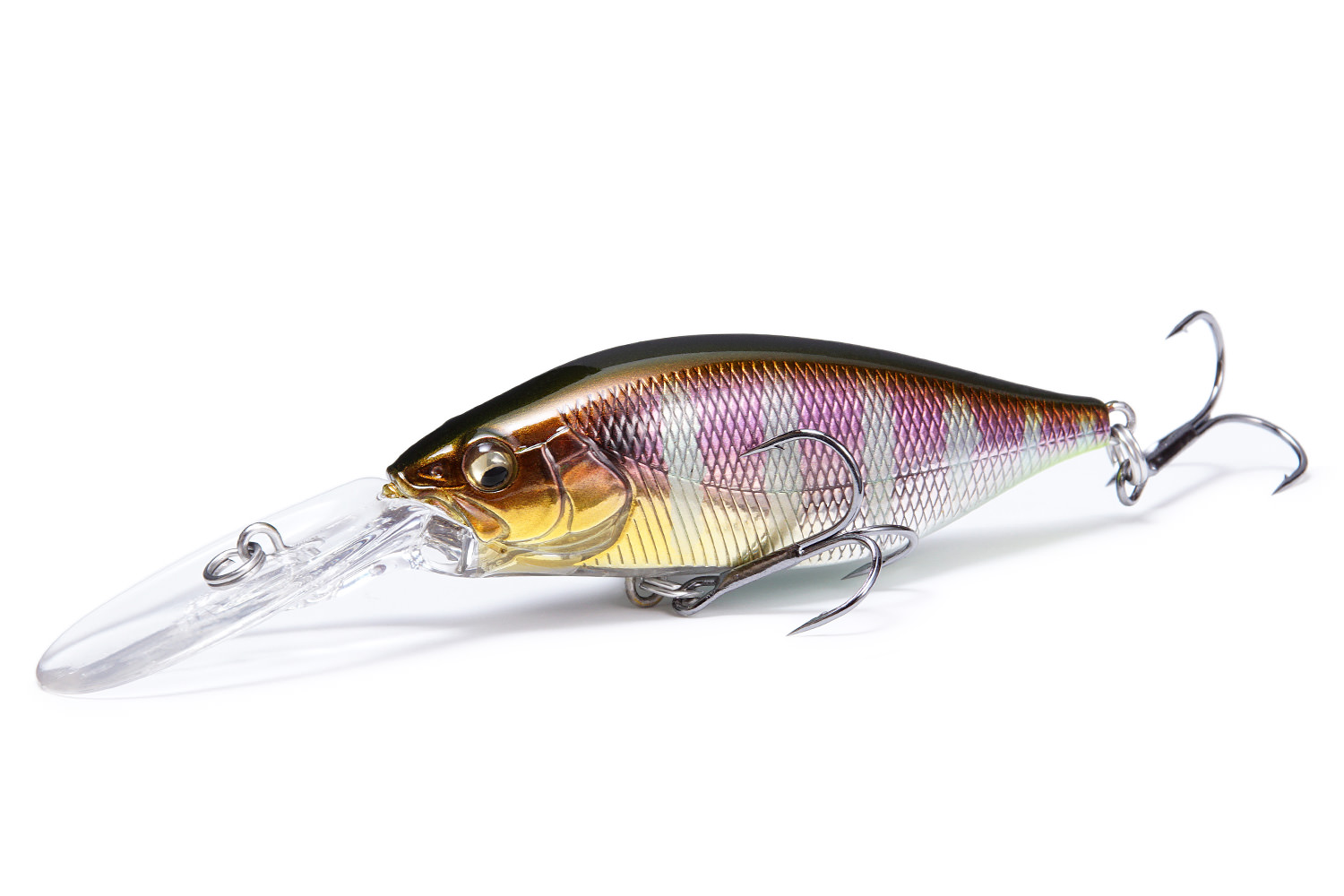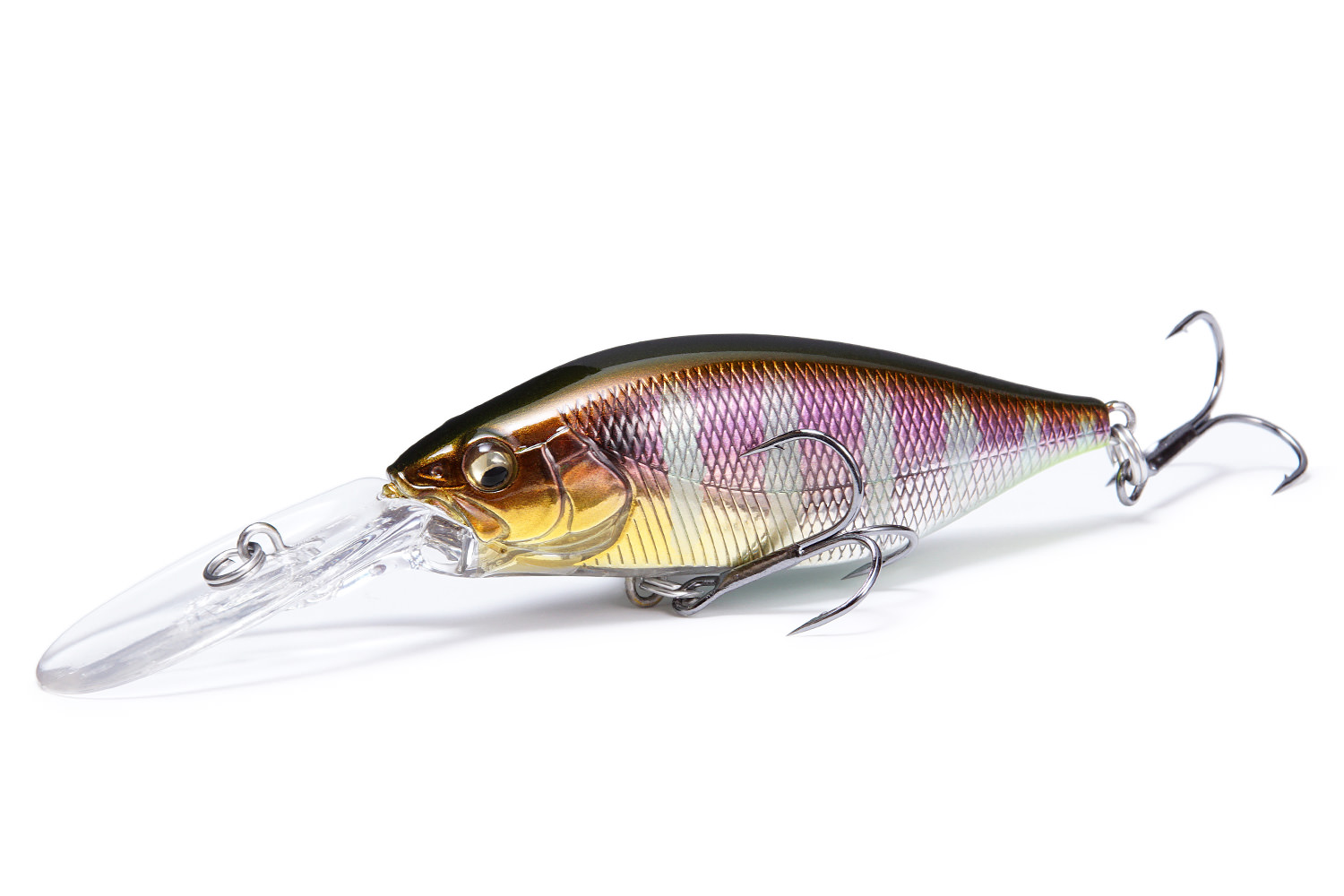 メガバスデザイナー伊東由樹自身の30年におよぶデザイニングワークの中で、最もお気に入りなのが、ディープX200といわれています。クランクベイトとしてはもちろんのこと、ある時はフラットサイドシャッド、ある時はダイビングミノー、ある時は一定深層をキープしながらサーチ可能なバイブレーションベイトとして、あらゆる水域のアンダーウォーターゲームで多様な必釣能力とバーサタリティを発揮。スリムな200は、シャロー、ミッド、ディープ問わず、あらゆるレンジへの適合能力も魅力です。独自の進化形フォルムを有した今度の200は、前作にさらに磨きをかけ、これまでの武器だったハイピッチ振動に加えて、頭部の横転角が鋭いロールアクションを増幅。ただならぬハイピッチ・フラッシングと振動インパクトを放ちます。200のスリムボディの常識を覆す驚愕の「飛び」は、LBOIIならではのもの。並みいるファットクランクを軽く凌駕するウルトラロングキャスタビリティパフォーマンスが、あらゆるエリアで絨毯爆撃性能を発揮。異次元のクランクベイトです。
※画像はプロトタイプです。
The DEEP-X 200 is one of Yuki Ito's favorite lures in his 30+ year career as a lure designer. The DEEP-X 200 exhibits multifaceted performance and versatility for underwater games in many fields, excelling as a crankbait, a flatside shad, at times a diving minnow, and at times a vibration bait that searches a dedicated range. The uniquely evolved form of this DEEP-X 200 features further refinements from the previous model. In addition to the high pitch vibrations, the angle of the head amplifies its sharp, rolling action. It emits intense high pitch flashing and impactful vibrations. The astonishing flight distance of the slim-bodied 200, made possible by the LBO II, defies expectation. The ultra-long-distance casting performance easily outpaces a typical crankbait, demonstrating the far-reaching explosive performance of this extraordinary crankbait. 
* The photograph is a prototype.
SPEC
Other.1

Depth : Max 3.5m
Hook : #4 x 2pcs

Price

メーカー希望小売価格
1,900 円 (税別)
TECHNOLOGY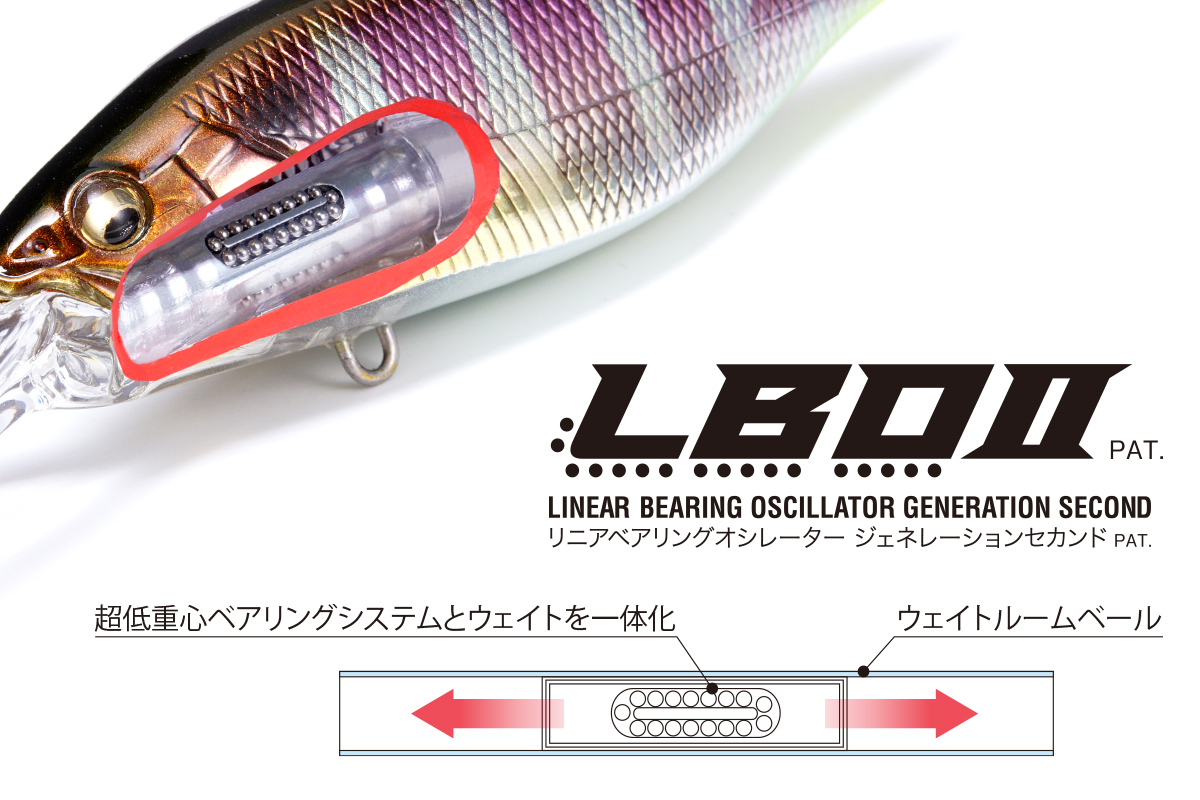 LBO II (PAT.)
LBO II (PAT.)
従来のLBOよりシャフトレス化させ、更なる重心移動効率の向上とウエイトの低重心化。飛距離の向上と泳ぎ出しの向上を実現。
●LBOシステム搭載により最長飛距離20%UP
●超低抵抗ウェイトが生み出す、慣性インパクト
●瞬時に泳ぎだす脅威のアクションレスポンス
1. Equipped with the LBO system, the maximum casting distance is increased by 20% (With Megabass Products).
2. The inertial impact generated by the super-low resistance weight.

3. The devastating action response that allows for instant swimming.
MOMENTARY ACTION
MOMENTARY ACTION
ベアリング内臓ウェイトユニットが瞬時に前方のネオジム磁界に誘導固定され、リトリーブ開始と同時にアクションを始動。
The weight unit with internal bearings is instantly guided into place by the neodymium magnetic field towards the front, initiating actions when the retrieve begins.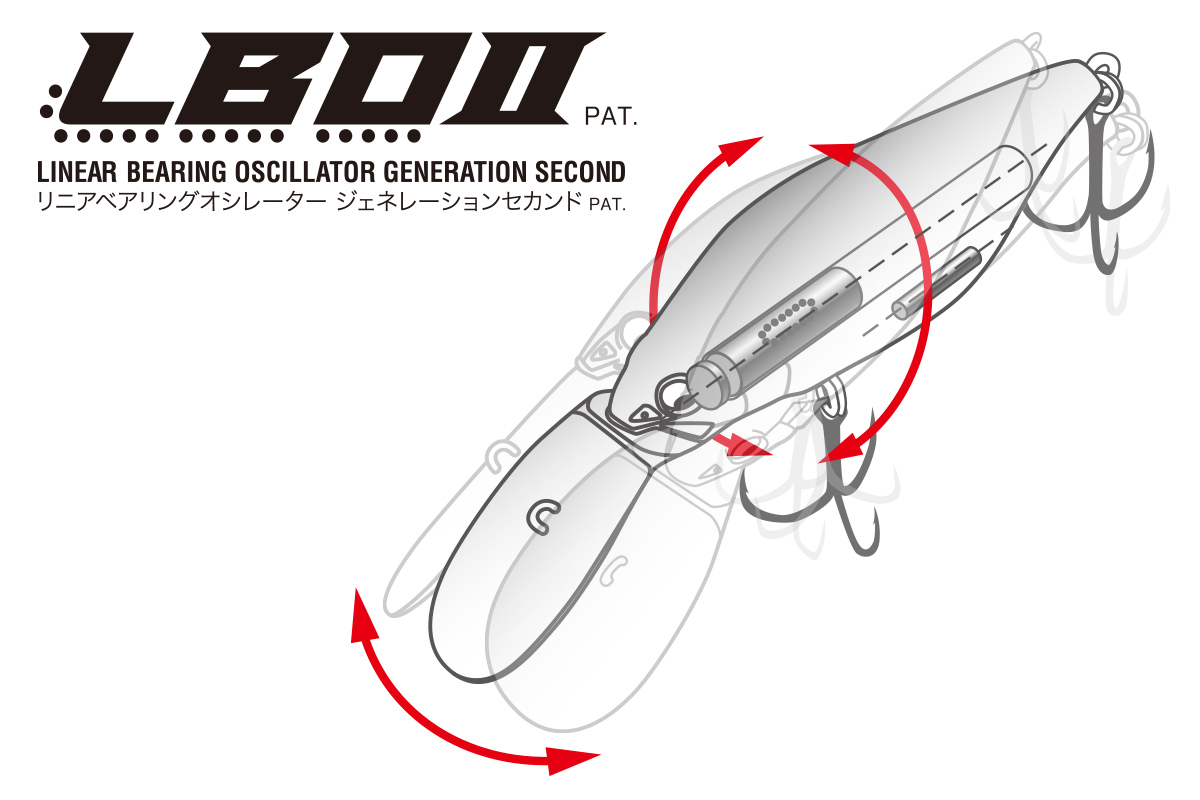 SHAFT BALANCER SYSTEM
SHAFT BALANCER SYSTEM
誘導固定された低重心ウェイトユニットがシャフトバランサーの役目を果たし、力点と作用点を同期化させたレスポンスビリティを実現。強烈な明滅をともなうハイピッチロールアクションを生み出す。
The low center of gravity weight unit plays the role of a shaft balancer, combining the power point and action point for excellent responsiveness, creating high pitch rolling action with intense flashing.