タフな状況下で威力を発揮するBEAT Jr.モデル。
X-80Jr. BEAT SW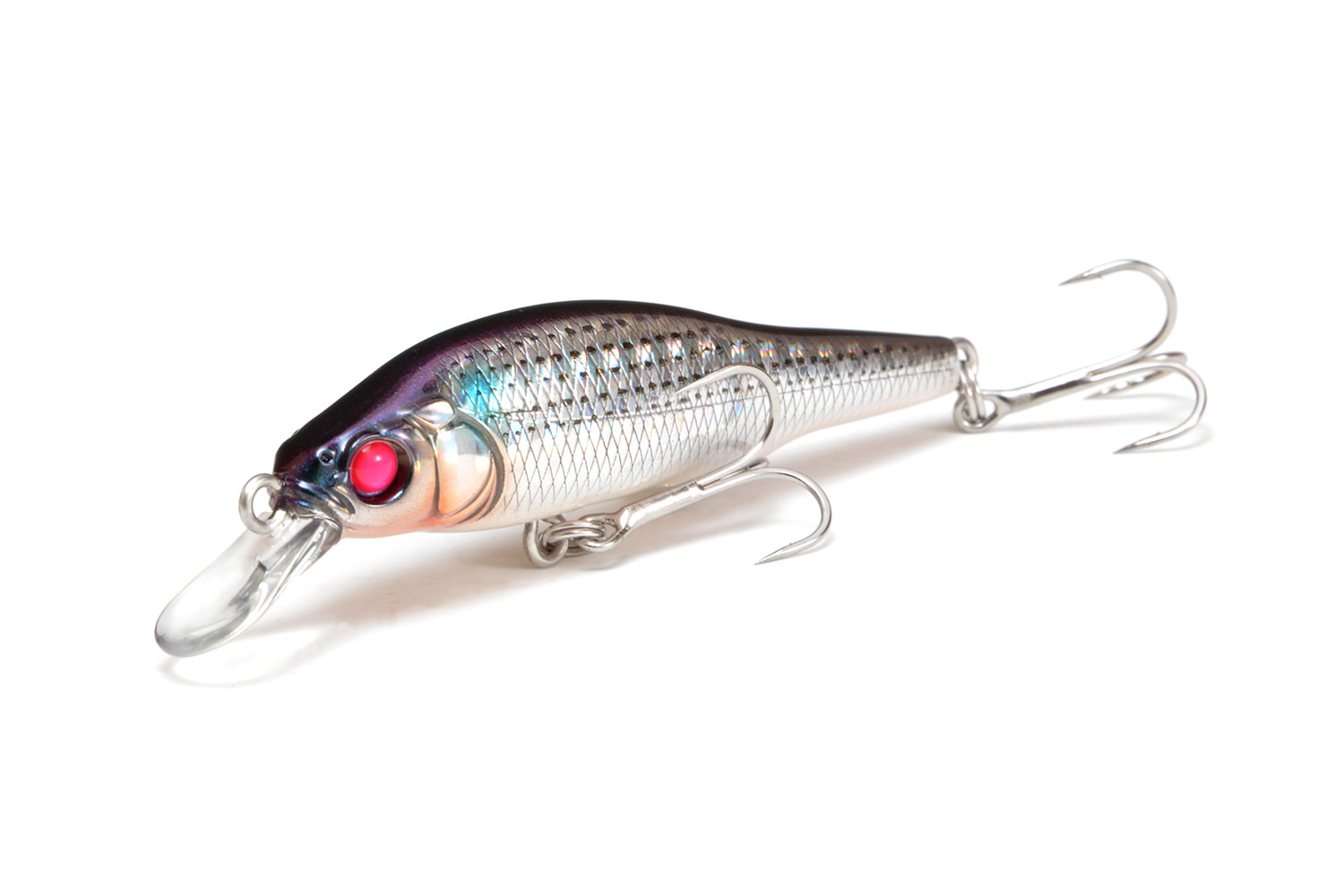 デイゲームやタナ落ちしたナイトゲームなど、魚のレンジが深い状況下で威力を発揮するのがX-80Jr.SWの「BEATモデル」。
独特の振動周波を生み出す驚愕のウルトラハイピッチ・アクションはそのままに、アクションレスポンシブと高速リトーブでも破綻しないアクション安定性を実現。流れの速いフィールドでスモールベイトを捕食しているランカーシーバスに対して、より緻密で繊細なアプローチが可能。タフでピンスポット化した捕食ポイントを正確に撃ち抜き、一撃でバイトに持ち込みます。
また、ダイナミックなジャークアクションにも対応し、レンジキープした左右へのスライド・ダーティングで捕食本能を強烈に刺激します。
※画像はプロトタイプです。
X-80 Jr. SW BEAT dominates in situations when fish are keyed on small baitfish holding deeper in the water column.
Built to exhibit an enticing high-pitch swimming action that throws off incredible flash, X-80 Jr. SW BEAT is also designed for stability, running true at high speeds.
Tuned to sink, BEAT is perfectly weighted for precision casts to pin-spot locations, and ideal for targeting Seabass feeding on small baitfish in strong current. With a steady retrieve or hard jerks, X-80 Jr. SW BEAT will dart and dance without leaving its target depth.
※The photograph is a prototype.
SPEC
Price

メーカー希望小売価格
1,730 円 (税別)