クロダイ専用設計 完全特化型ポッパー誕生。
Advanced popper, exclusively for Black Porgy.
POPPING DUCK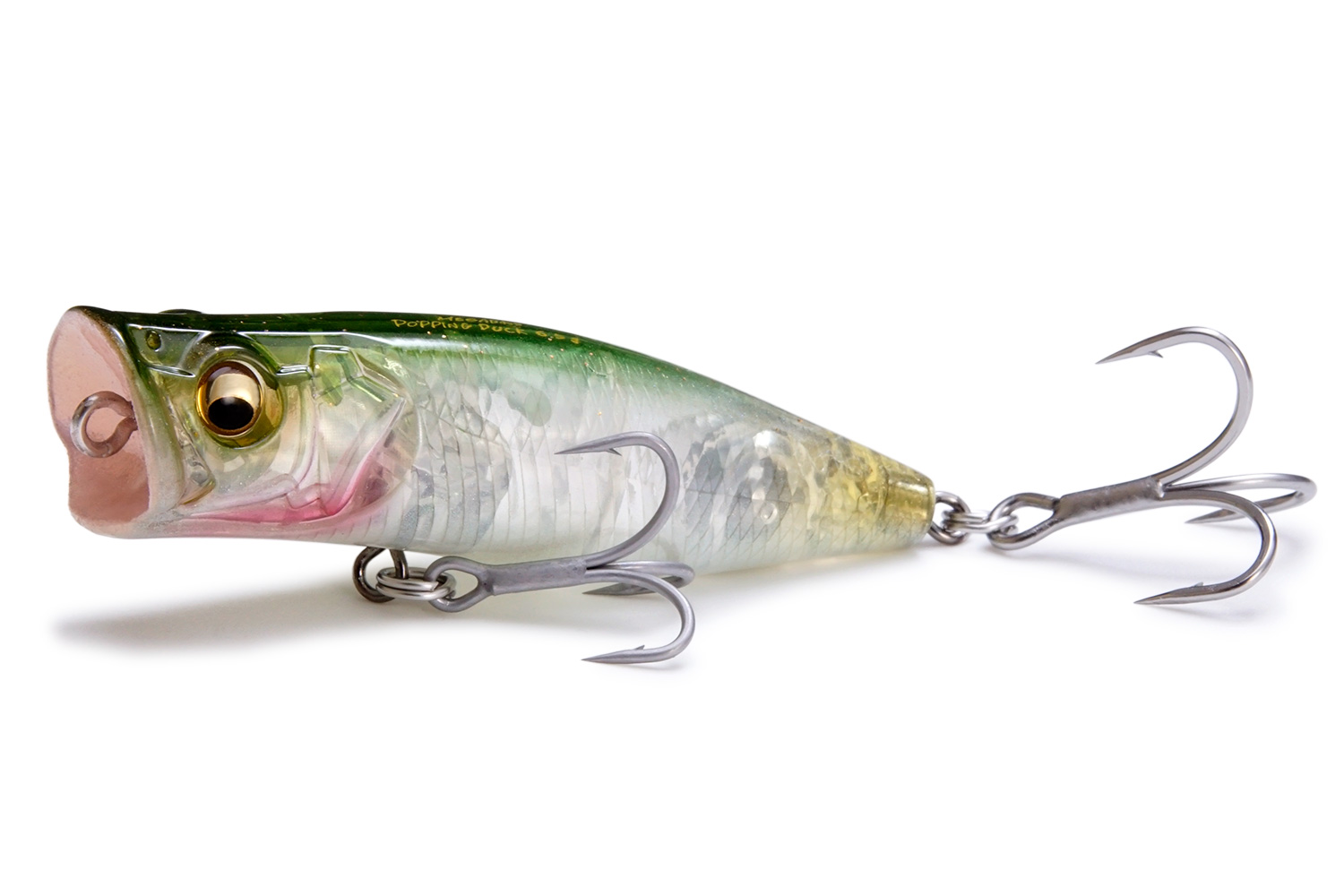 クロダイを効率よく水面に誘い出し、見切られずにバイトさせ、フッキングからキャッチに至るまで、確率を最大限に高めるべく、「浮力」「ウエイトバランス」「アクション」「サウンド」にとことんこだわった、クロダイ専用ポッパー。
アクション中の移動距離を最小限に抑えつつ、クロダイが好む「派手すぎない小気味良いポップ音」をレスポンス良く発することが可能。フィールドとして想定される海水~汽水域にて、ポテンシャルを最大限に発揮します。
フックアイには、フロント・リア共にスイベルを装備。フックの自由度を高めることで、口が硬く、横走りの多いクロダイのバラしを軽減。クロダイトップゲームを劇的に変えるルアーです。
※画像はプロトタイプです。
This Chinu popper is designed to reverse the curse of low hook up ratios in topwater fishing. Floating setting and swimming action were carefully designed for both saltwater and brackish conditions. POPPING DUCK creates solid popping sound with minimal moving distance, allowing precise targeting. Both front and rear hook eye's are equipped with swivels, which allow hooks to move freely for hard-lipped Chinu.
* The photograph is a prototype.
SPEC
Other.1

Hook : (F) #10 + (R) #6

Price

メーカー希望小売価格
1,530 円 (税別)
TECHNOLOGY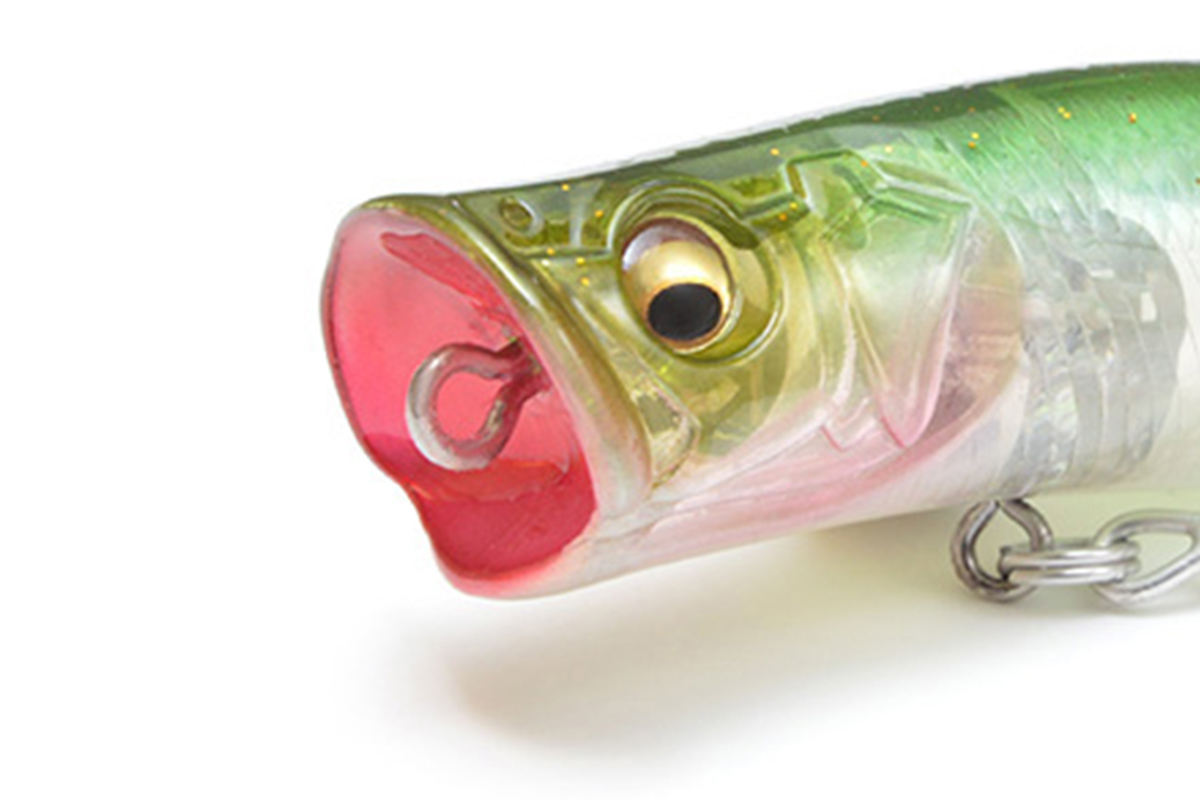 小気味良いポップサウンドと移動距離を最小限に抑えるオリジナルカップ形状!
Original cup mouth design to create upbeat popping sound with minimal forward travel distance!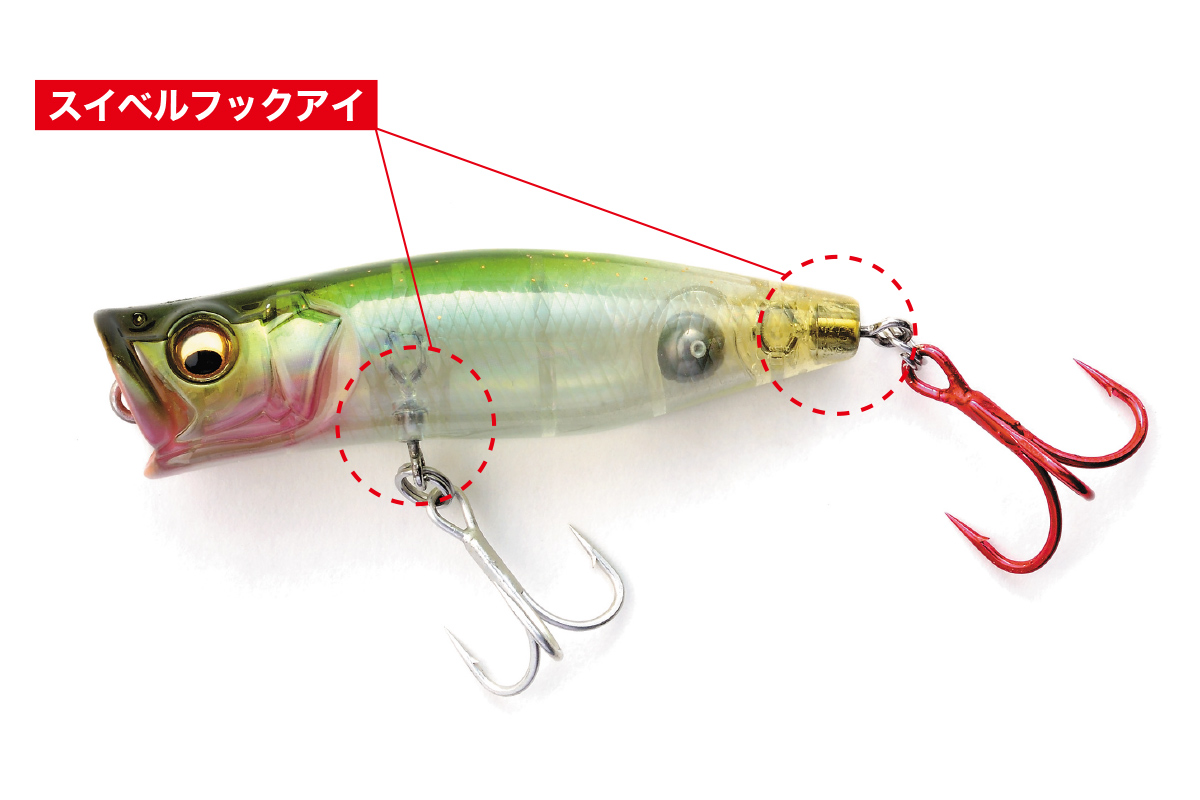 スイベルフックアイ
Swivel Hook Eye
通常、方向の固定されているライン・フックのアイをスイベルによって遊動化することで、フックが自動的に適切なポジションへと移動。ファイト時には魚の動きにフックが追従し、バラシを軽減します。
By using a swivel to free up the normally fixed hook eye, the hook automatically shifts to the optimal position. During fights, the hook follows along with the fish's movement, reducing lost bites.