LBO II 搭載 かっ飛び仕様ONETEN MAX SW
LBO II Equipped.Introducing the ONETEN MAX SW model.
ONETEN MAX LBO SW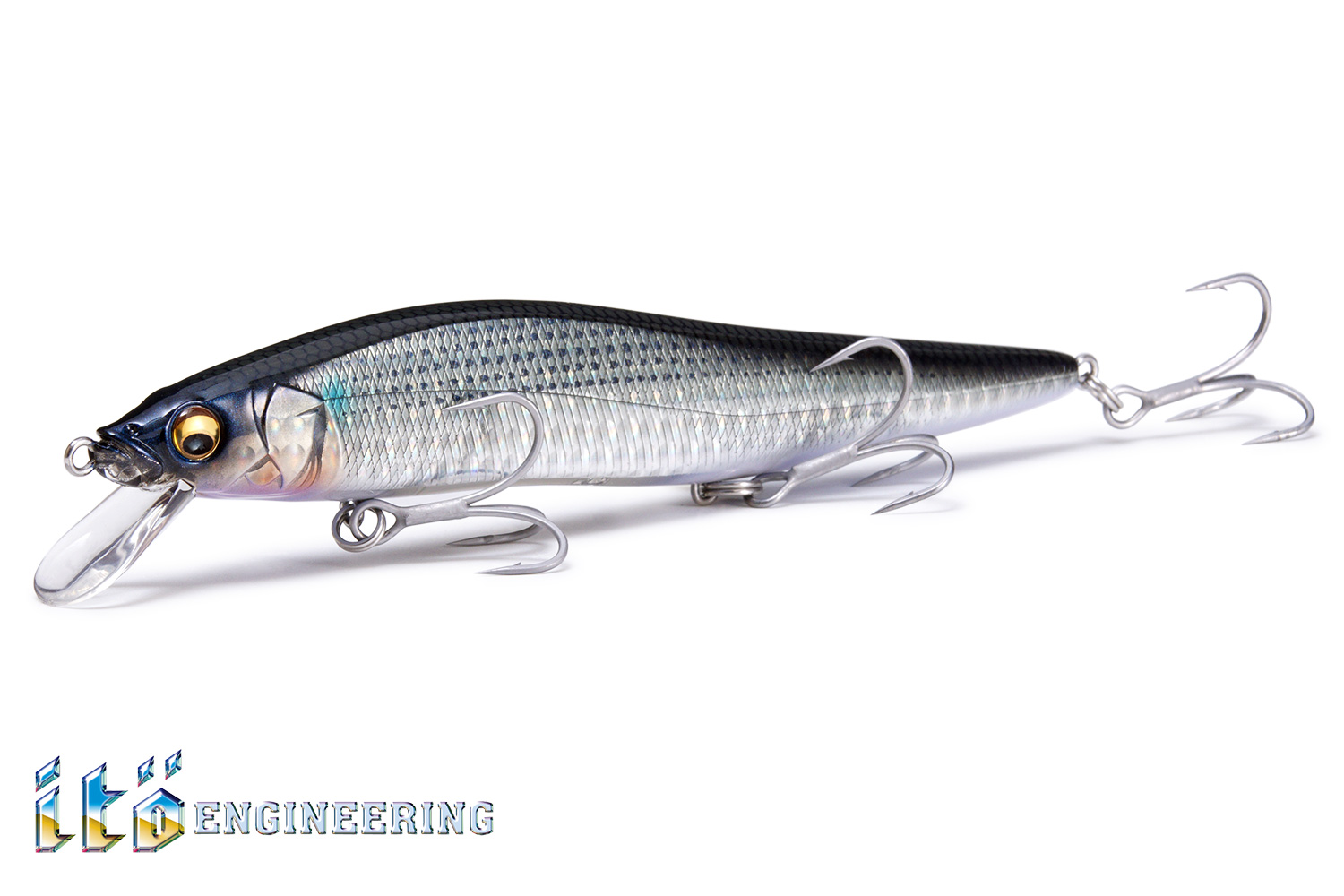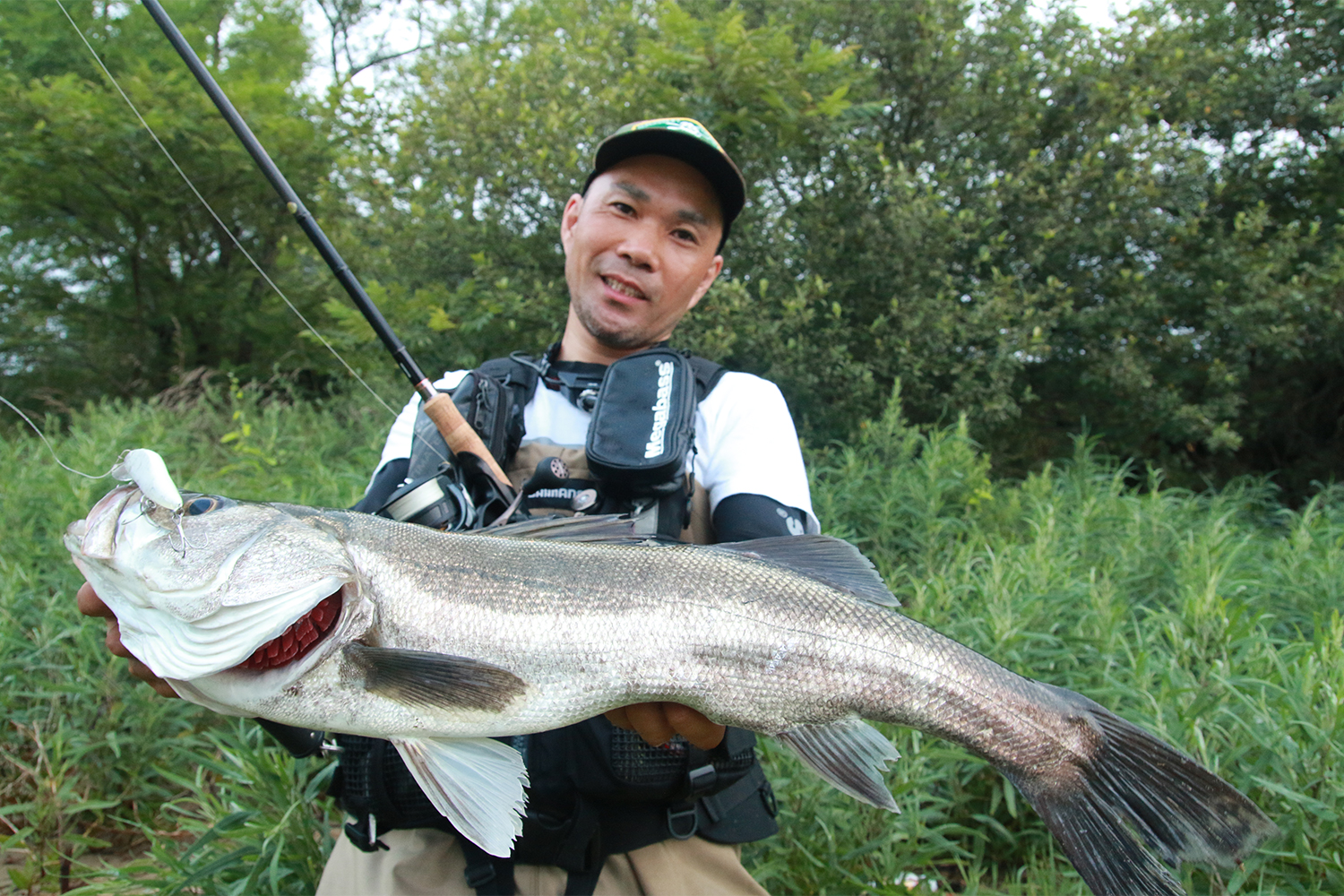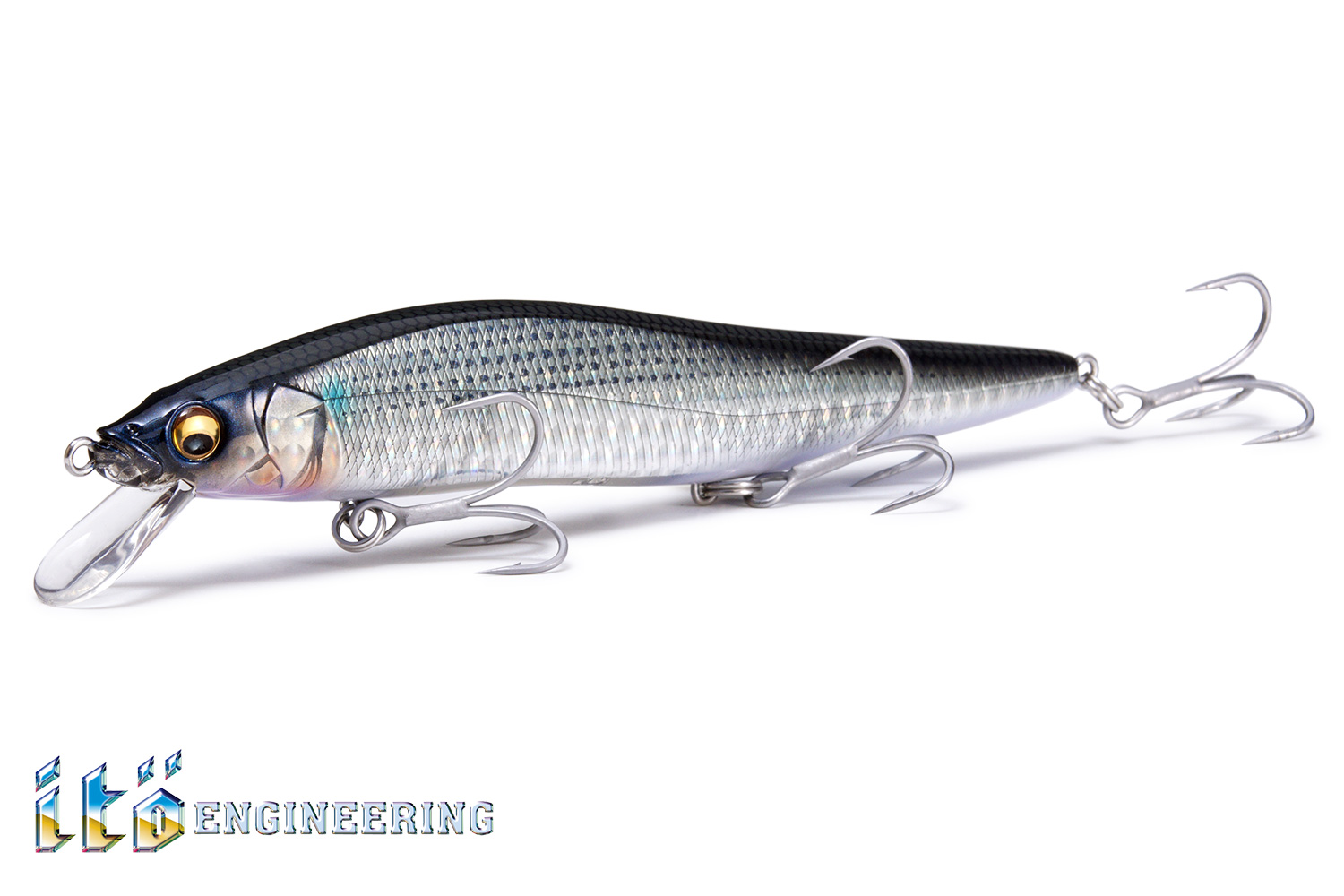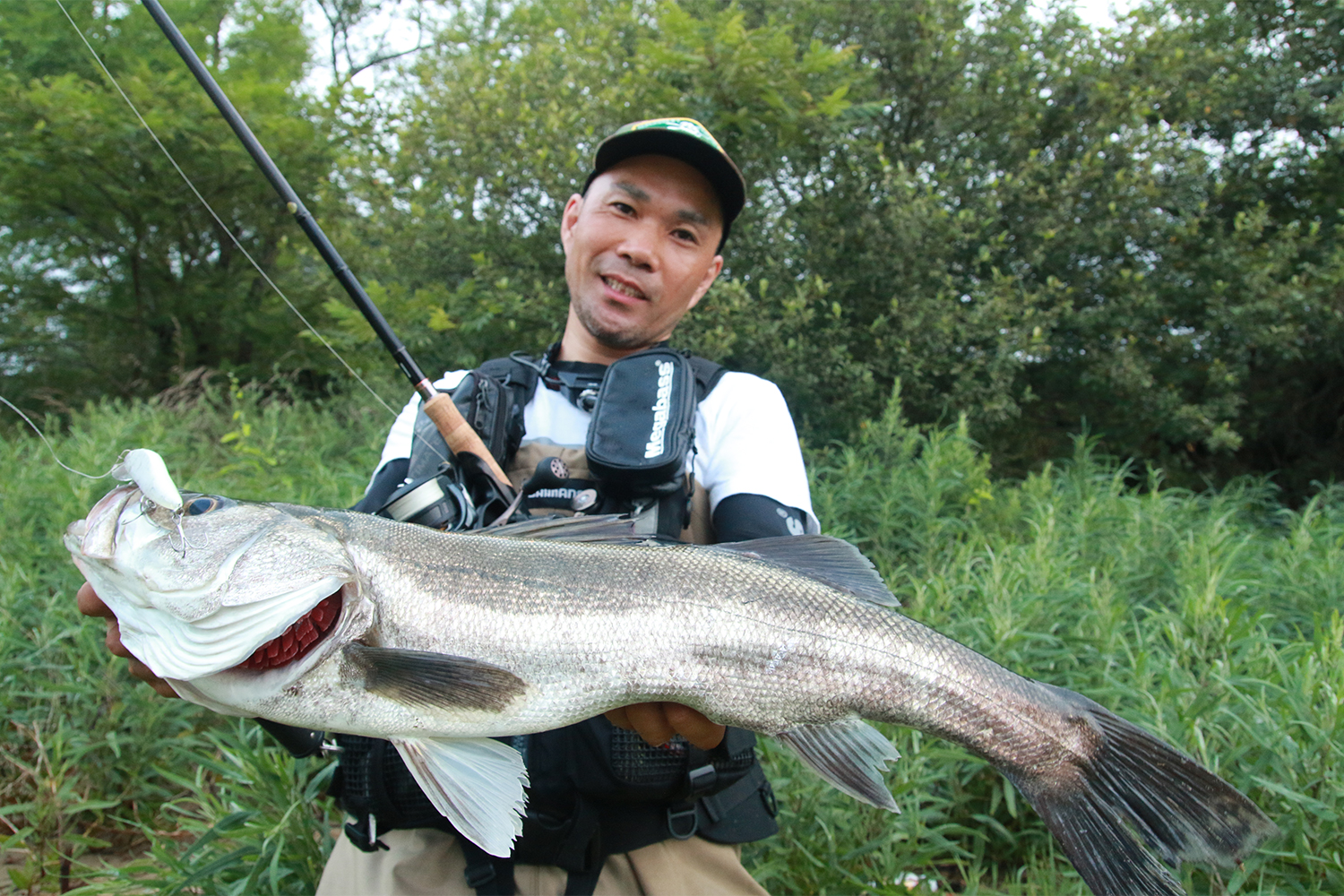 リアルベイトライクな超薄型ボディながら、アゲンストの爆風をまったくものともしない圧巻の超ロングディスタンスキャスタビリティを発揮。
着水同時、巻き始めの瞬間からアクションを発生させる驚異的なスイミングレスポンスは圧巻。すべては、LBOⅡ搭載による独自のエンジニアリングによるものです。
ワンテンマックスLBO SWは、大型ベイトに付くシーバスやフラットフィッシュ、青物まで幅広いターゲットにアジャスト。全長に対して薄身のフラットサイドシェイプは、他のワンテンシリーズのフォルムとは一線を画す、ルアー各々に備えるべきハイパフォーマンスを深く追求する伊東ならではのデザイン。水流抵抗を抑えたワンテンマックス独自のスリムなフォルムによって、ジャーク時には、135mmの大型ボディを機敏に左右へとダートさせるアグレッシブな脱軌道アクションとアグレッシブなヒラ打ちアクションを同時多発で発生。
ワンテンマックスLBO SWだけが備える独自の必釣能力を、タフなフィールドでお確かめ下さい。
 The ONETEN MAX LBO SW features the virtually frictionless moving balancer system, LBO II, to power dramatic casting distance and incredible action. The LBO II linear bearing system allows for super long-distance casting against headwinds despite the lure's extremely realistic, slim body. Stable flight posture increases casting accuracy, making any target within range fair game. In addition, the LBO II provides for extraordinary responsiveness, leaping into position upon splashdown to power instantaneous action from the first turn of the handle. The delayed start-up action and sluggishness seen in past large minnows has been completely eliminated by the LBO II. The ONETEN MAX SW responds to rod work in an agile manner just like the original, while having the performance needed to strike at large bait targets such as seabass, flat fish, and more.
* The photograph is a prototype.
SPEC
Other.1

Depth : Max 1.8mHook : #4 x 3pcs

Price

メーカー希望小売価格
2,360 円 (税別)
TECHNOLOGY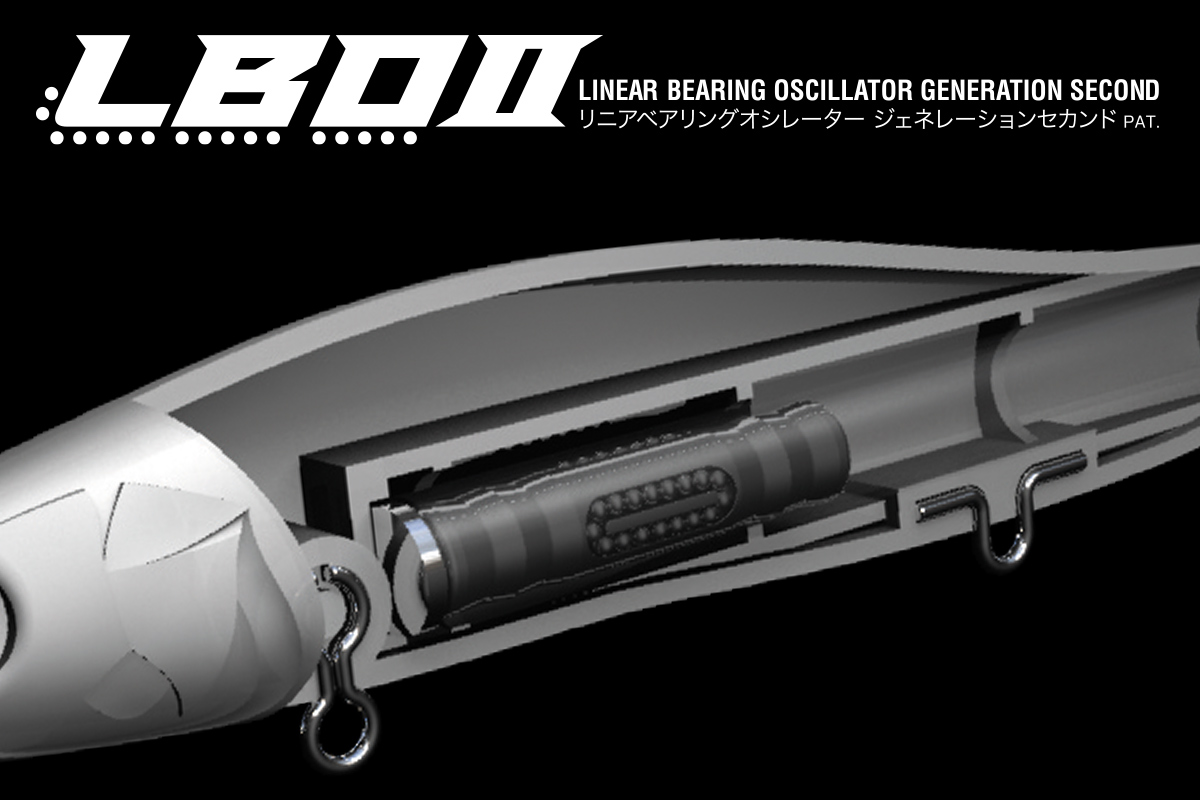 LBO II (PAT.)
LBO II (PAT.)
L.B.Oをシャフトレス構造に進化させ、よりいっそう低重心化。高精度のマイクロボールベアリングを無限ループ配列したブッシュがボディ内部を極めてシルキーに瞬間移動。飛距離のアップ、飛行姿勢の安定化によってアクション・レスポンスをさらに向上させています。
1. Equipped with the LBO system, the maximum casting distance is increased by 20% (With Megabass Products).
2. The inertial impact generated by the super-low resistance weight.

3. The devastating action response that allows for instant swimming.