LBO II 搭載 かっ飛び仕様ONETEN SW
LBO II Equipped.Introducing the ONETEN SW model with powerful specs.
ONETEN LBO SW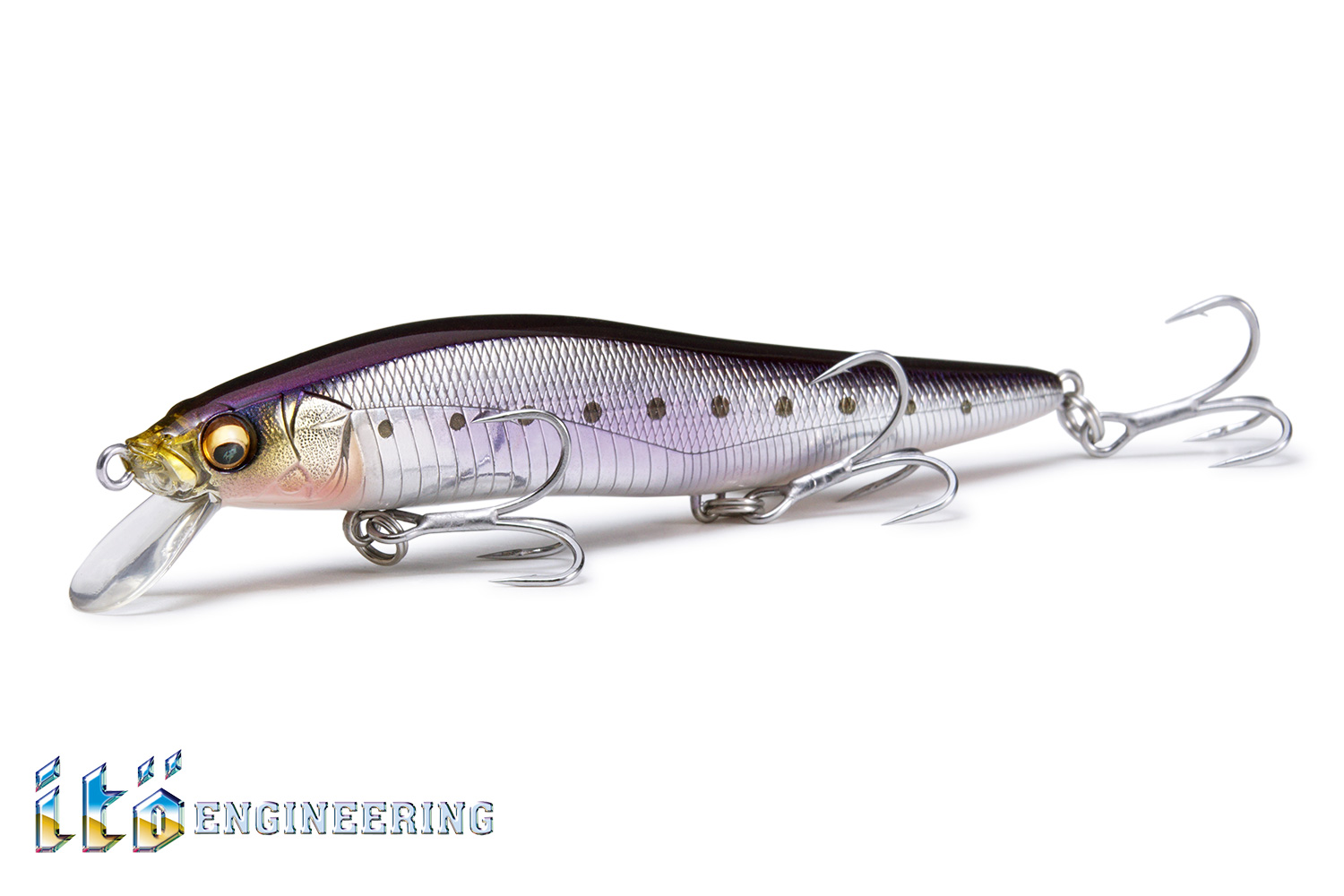 新世代の重心瞬間移動システム「LBOⅡ」を搭載したワンテンLBO SWは、アゲンストの爆風時のキャスタビリティを圧倒的に向上させています。圧巻の超ロングディスタンスアプローチを具現化しました。
LBOⅡ搭載による、作用点と力点をルアーアクションのロール軸と同軸・同期化させたことで、リールハンドルに手をかけた瞬間から誘いのルアーアクションが立ち上がる、驚異のアクションレスポンスを実現。バイトチャンスが着水同時から発生し、捕食ゾーンを圧倒的に拡大させています。
LBOⅡ搭載によるキレ味鋭いロールアクションは、これまでのボールウエイト重心移動ミノーでは不可能だったハイピッチなフラッシングを放ち、広範囲に鋭いストロボフラッシュを放つ激しい明滅インパクトを発生。シーバスはもちろん、フラットフィッシュや降海型トラウトにも存分に対応。至極の使い心地と圧倒的な釣果を約束します。
The ONETEN LBO SW features the lightning-quick LBO II moving balancer system. The LBO II is powered by silky-smooth ball bearings, transferring weight with fearsome speed and energy to dramatically increase casting performance in windy conditions. Thanks to the LBO II's. virtually frictionless movement lure action begins from the first turn of the reel handle, eliminating lost bite chances at the end of the cast. The lower center-of-gravity of the LBO II powers an incredibly wide roll-axis and sharp, high-pitch action with overwhelming flash that is impossible to achieve with traditional spherical moving balancers. This powerful flashing effect reaches across a wide area, calling targets from great distance. The ONETEN LBO SW's extreme performance and ease of use will bring you overwhelming results against game fish such as seabass, flatfish, and sea trout.
* The photograph is a prototype.
SPEC
Other.1

Depth : Max 1.7mHook : #6 x 3pcs

Price

メーカー希望小売価格
2,200 円 (税別)
TECHNOLOGY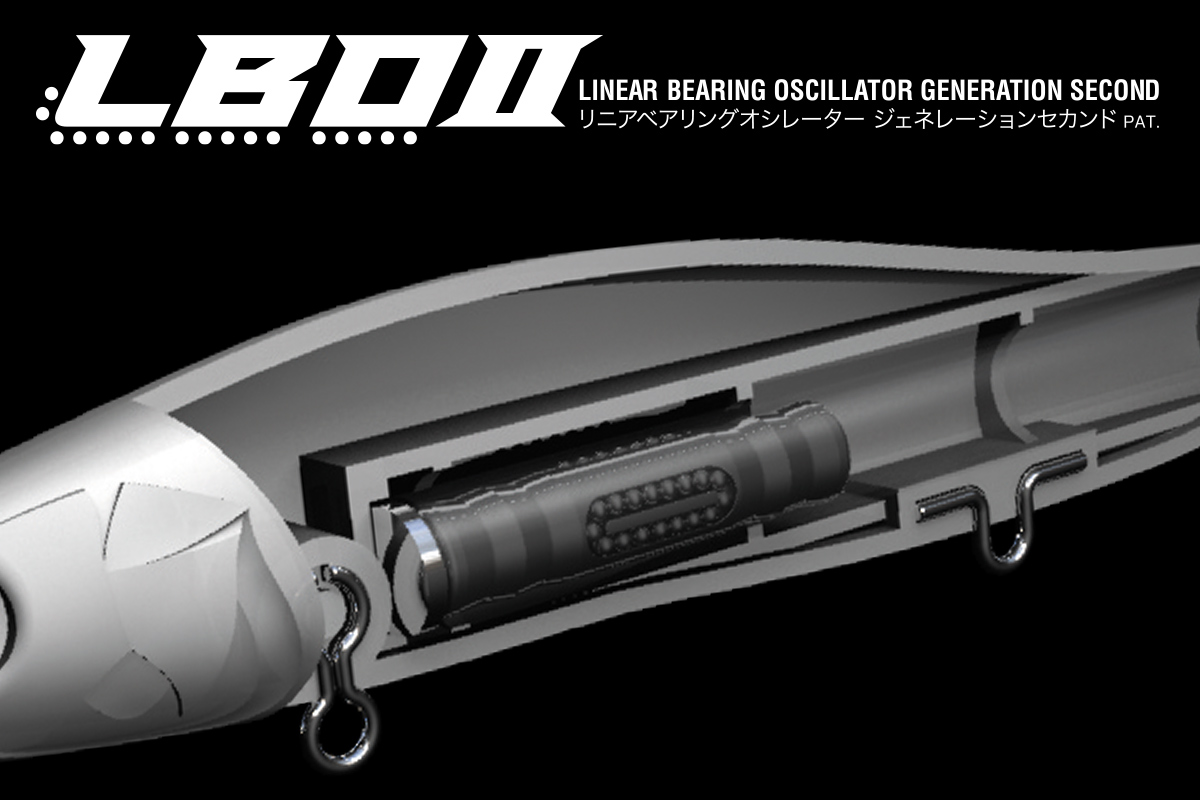 LBO II (PAT.)
LBO II (PAT.)
L.B.Oをシャフトレス構造に進化させ、よりいっそう低重心化。高精度のマイクロボールベアリングを無限ループ配列したブッシュがボディ内部を極めてシルキーに瞬間移動。飛距離のアップ、飛行姿勢の安定化によってアクション・レスポンスをさらに向上させています。
1. Equipped with the LBO system, the maximum casting distance is increased by 20% (With Megabass Products).
2. The inertial impact generated by the super-low resistance weight.

3. The devastating action response that allows for instant swimming.