「止める」という選択肢。
The "pause" method has emerged.
i-BRAKE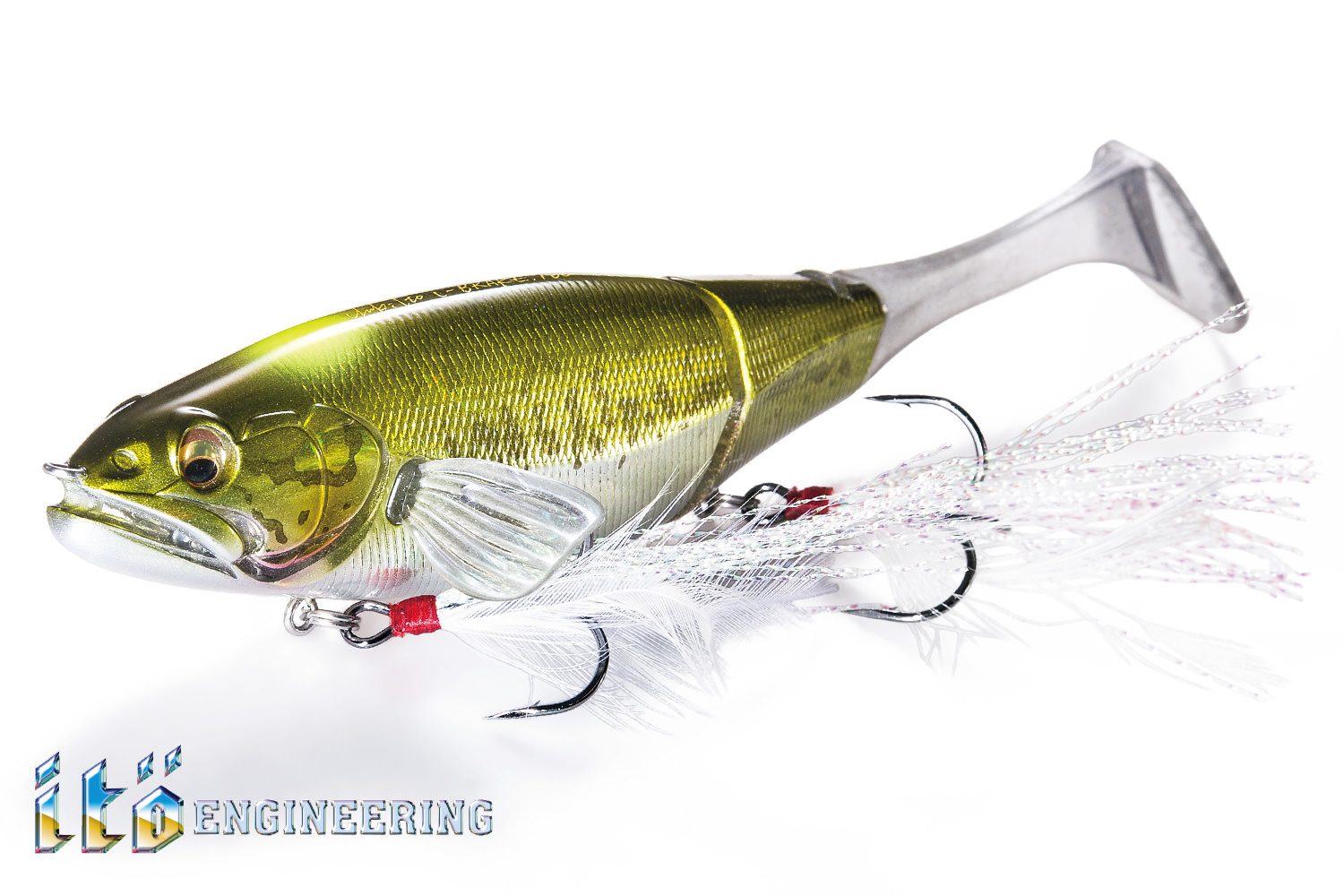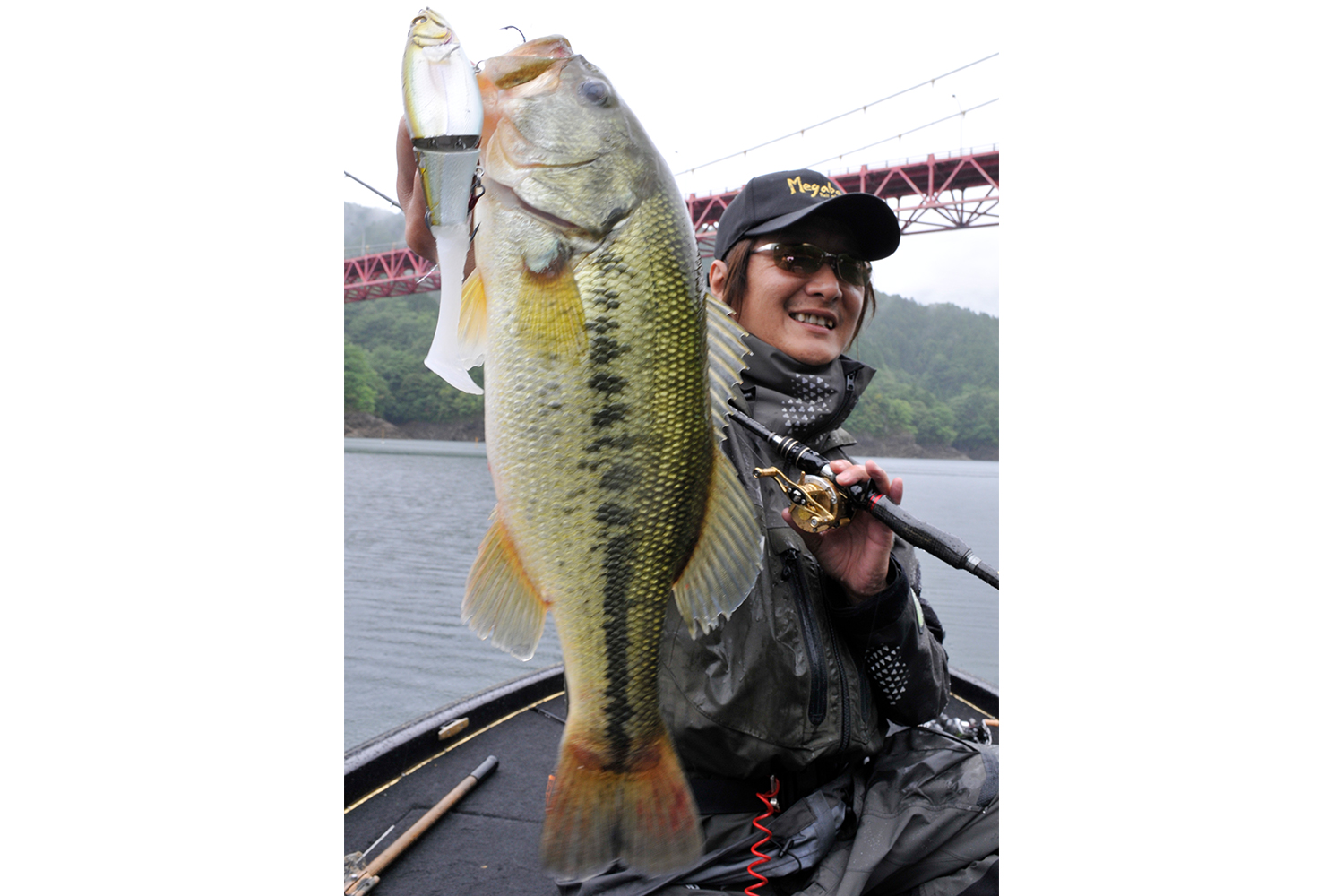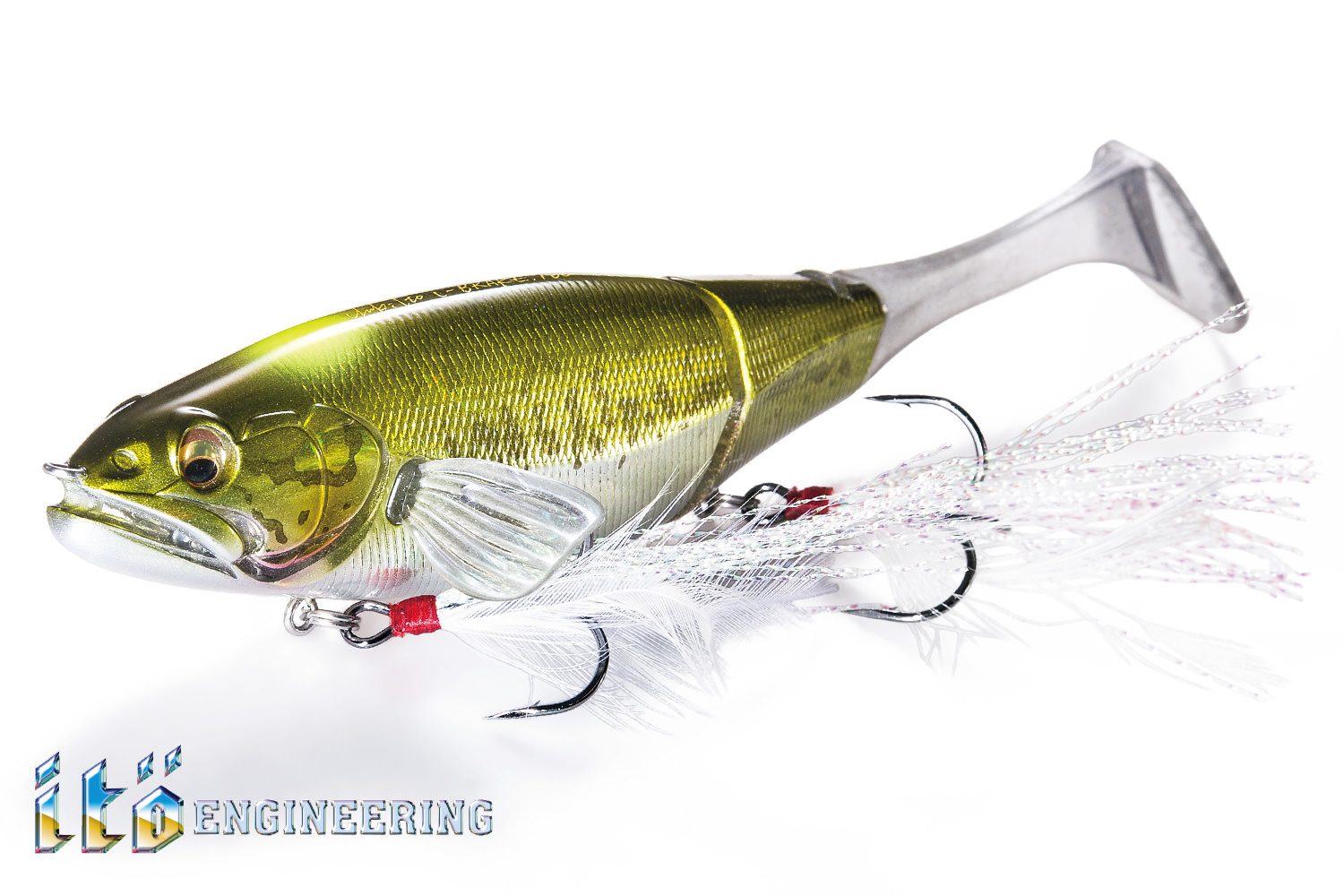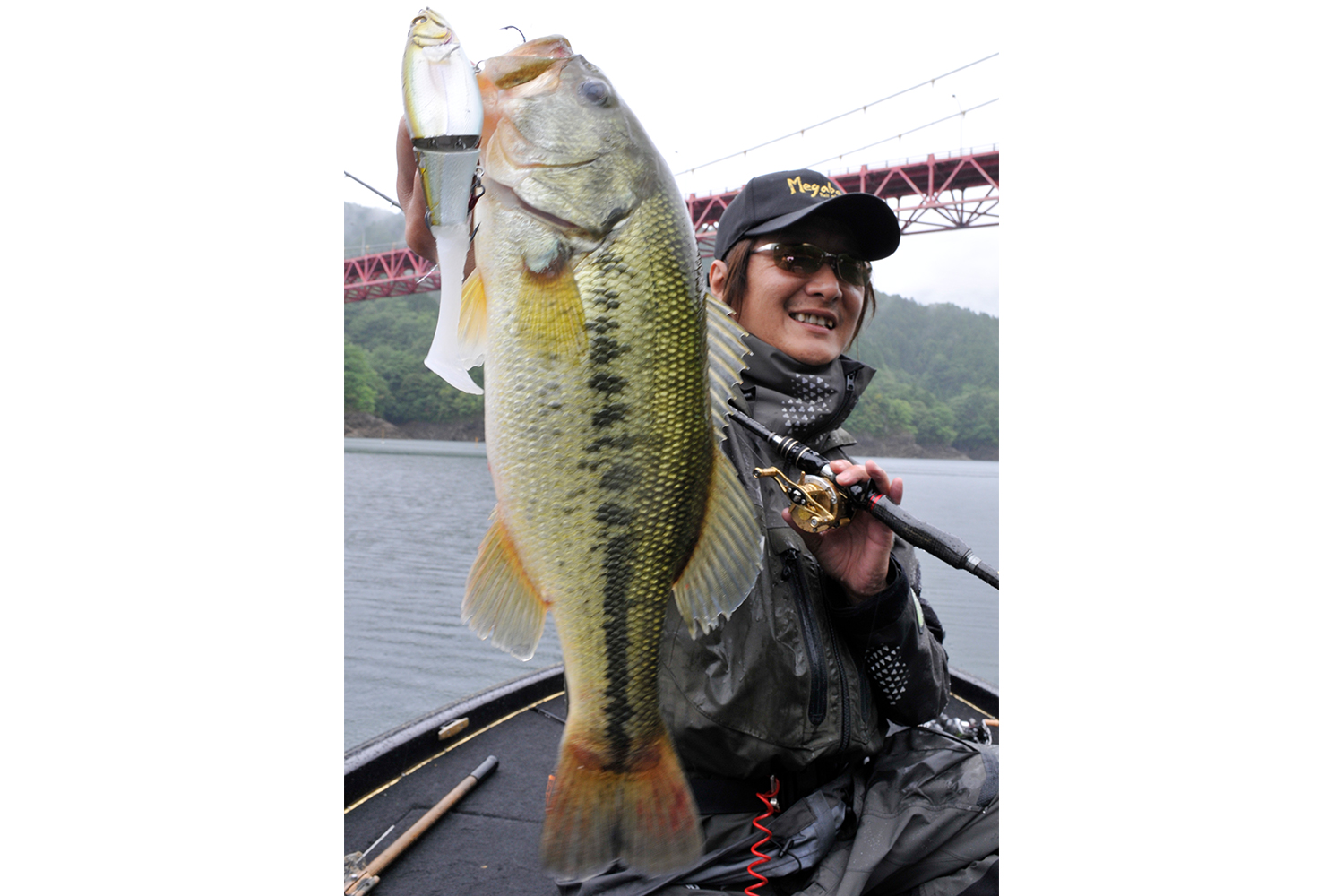 革新的なハイブリッドスイムベイト・Iブレイクが可能にしたのは、「止める」という選択肢。
ブレーキング・フィンの水流抵抗によって、リトリーブストップ時の惰性直進を抑制し、ステイとは異なった乱水流を発生。ライブベイトの無防備なホバリングを演出し、バイトチャンスを生み出します。また、スイム時にはアクションを妨げることなく折りたたまれ、ストップ時にのみフィンがナチュラルに広がるよう設計しています。
テールのエラストマーソフトフィンは、スローリトリーブ〜ファストリトリーブまで安定したテーリングアクションを実現。力強いアクションがボディ前方まで伝達し、ボディ全体が微細なウォブンロールアクションを披露します。
Iブレイクの「止める」というアクションが、食わせきれなかったモンスターをターゲットにする最終兵器となるでしょう。
i-BRAKEは、アングラーの意のままに、「静」と「動」を再現できる稀代なスイムベイトプラグです。
※画像はプロトタイプです。
Innovative concept swimbait i-BRAKE adds a new "pause" method to an already storied arsenal.
Carefully designed braking fins create water resistance to allow for nearly instantaneous braking action, adding a dynamic pause to traditional swimming swimbait action.
Braking fin compresses during the retrieve to permit natural swimming action.
Tail is crafted from super-soft Elastomer material for stable, enticing action in slow and fast retrieves. Tail vibrations are transmitted to the body for a sultry wobble and roll-swimming action.
i-Brake's new dynamic pausing method will trigger those monster fish that are uninspired by traditional swim and stay action.
* The photograph is a prototype.
SPEC
Other.1

Hook : #2 x 2pcs (Teaser Hook)

Price

メーカー希望小売価格
3,300 円 (税別)
TECHNOLOGY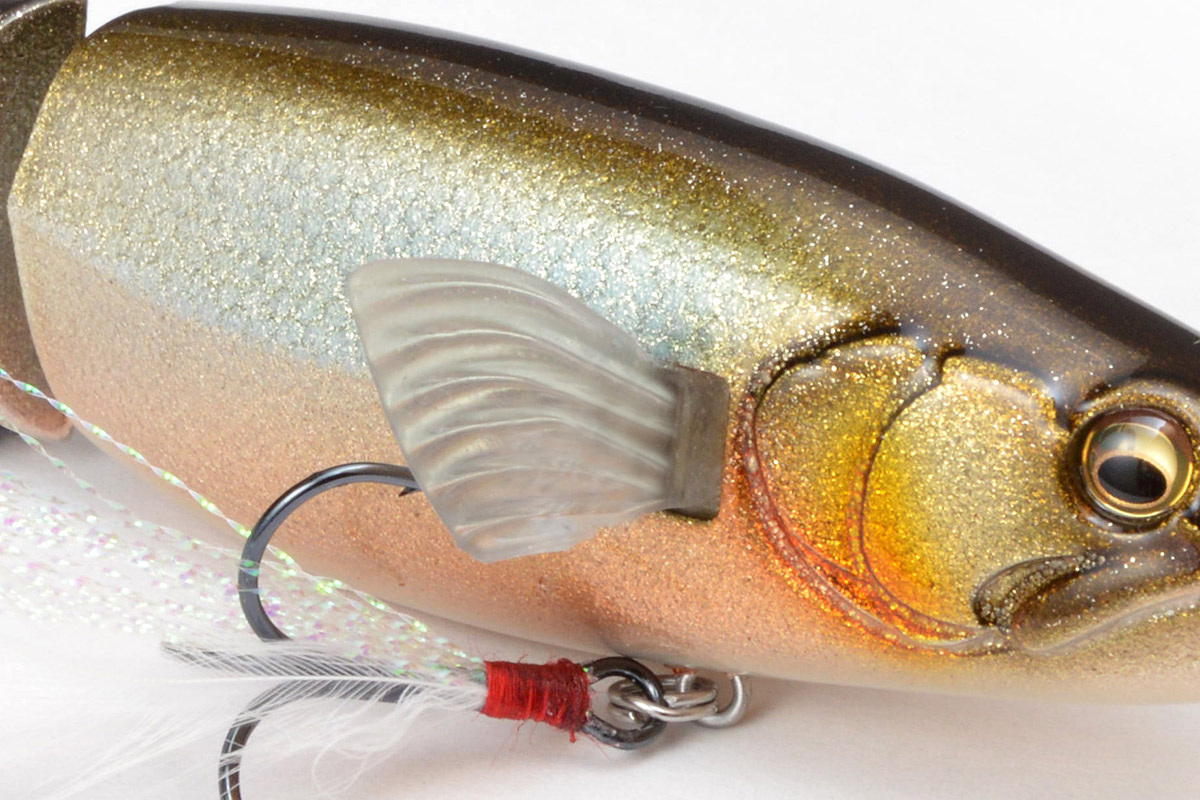 テイルアクションから停止させるブレーキイングフィン搭載
Equipped with braking fins for nearly instantaneous pausing action.
ルアーの側面に設置されたフィンはただリアル感を演出しているわけではありません。
アクション中は畳まれていて、ある程度スピードが緩むとフィンが起き上がり、ブレーキを掛け「ビタッ」と水中で静止します。
その「ビタッ」と止まる様は「動」から「止」へと瞬時に切り替えるベイトフィッシュを演出します。
Specially designed braking fins bring i-BRAKE to a halt.
Fins compress during retrieve for natural swimming action, then spring into braking action when retrieve speed decreases.
Sudden pausing method perfectly imitates start and stop action of natural baitfish.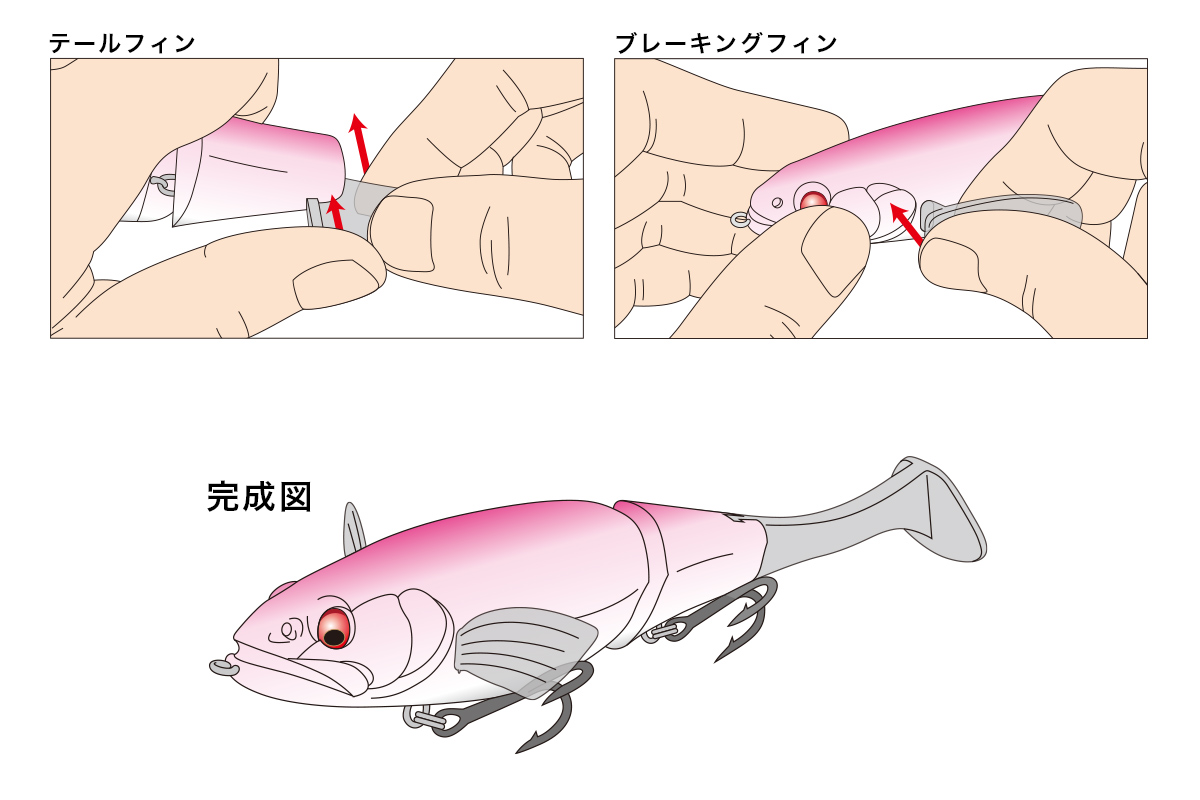 組み立て方法
Assembling method
・テールフィン
親指で押し込みながら、反対側の手で引き上げるようにして差し込んでください。テールが裂けてしまわないように注意してください。
・ブレーキングフィン
左右の方向に注意して、押し込むように差し込んでください。
※ ブレーキングフィンとテールフィンは、クセの付きやすい素材を使用しています。ボックスに保存する場合は、取り外して保存してください。
※ Iブレイクは、サスペンド〜スローシンキングで最も力を発揮します。スローフローティングにセッティングされておりますので、板オモリなどで浮力を調整してご使用ください。