次世代のトラウトブランド。 GREAT HUNTINGいよいよ覚醒。
GREAT HUNTING 70 Flat Side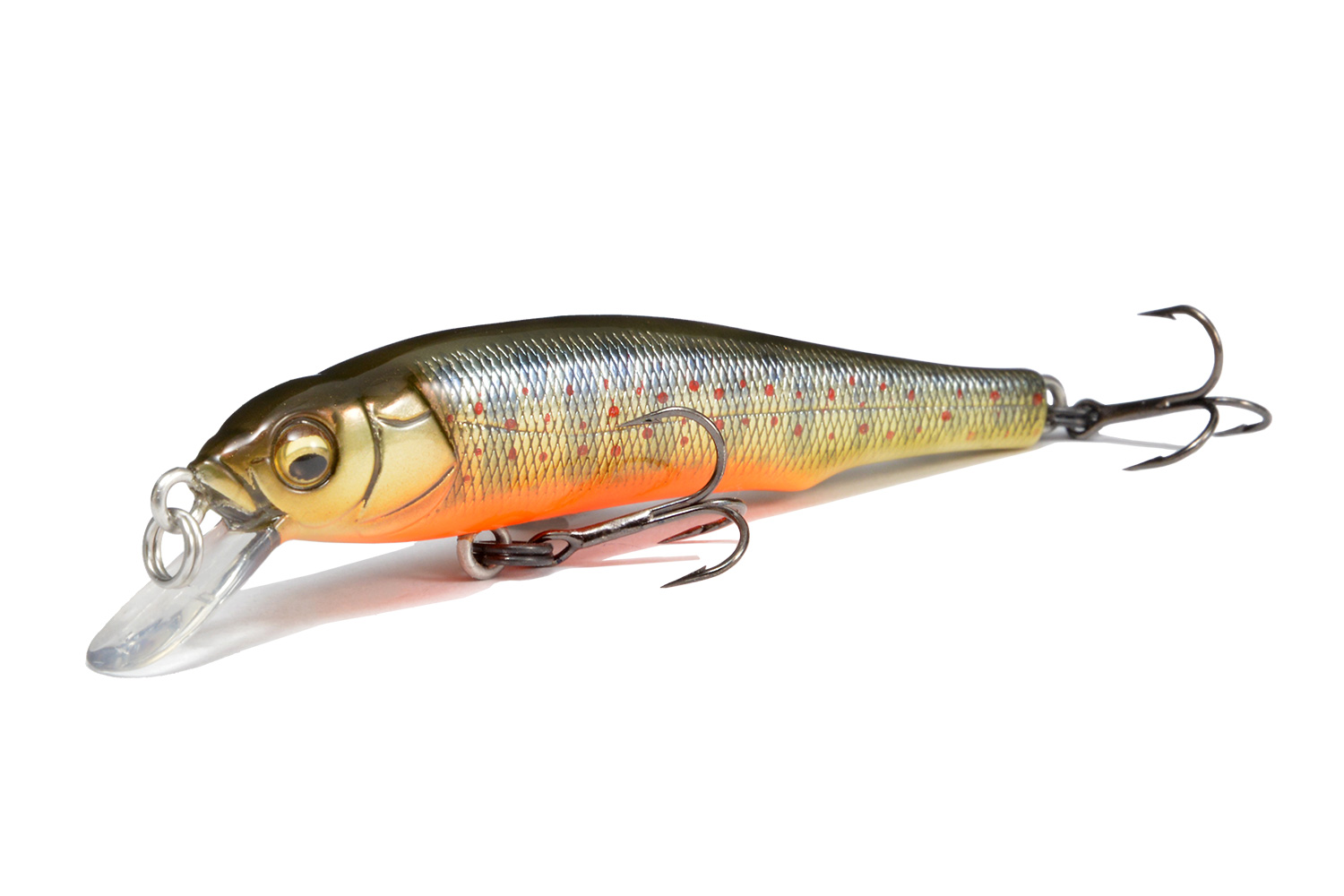 独自のフラットサイド形状により、強い「撹拌」と「明滅」をともなう、「ハイピッチ・ロール」アクションが、従来型ミノーを見切ったビッグトラウトにアピール!
トゥイッチングでは連続した左右軌道へのワイドダートを引き起こし、ニュートラルフィッシュの闘争本能を刺激。リアクションバイトを徹底的に誘発するスペックに特化しています。
※画像はプロトタイプです。
※当製品には鬼手仏針は搭載されておりません。
The body shape of the GH70 FLATSIDE minnow is developed to agitate, moving water and catching the eye with a flickering, high-pitch rolling action that draws large trout with aggression. Twitches of the rod generate wide side-to-side darting action, emulating a natural, panic reaction that incites even neutral targets. Carefully sculpted to induce complete reaction bites.
* The photograph is a prototype.
* BUDDHA HOOK is not standard equipment.
SPEC
Other.1

Hook : #10 x 2pcs

Price

メーカー希望小売価格
1,500 円 (税別)
Instagram #MegabassGreatHunting