COMPACT x Hi-Power
COMPACT x Hi-Power
VIBRATION-X DYNA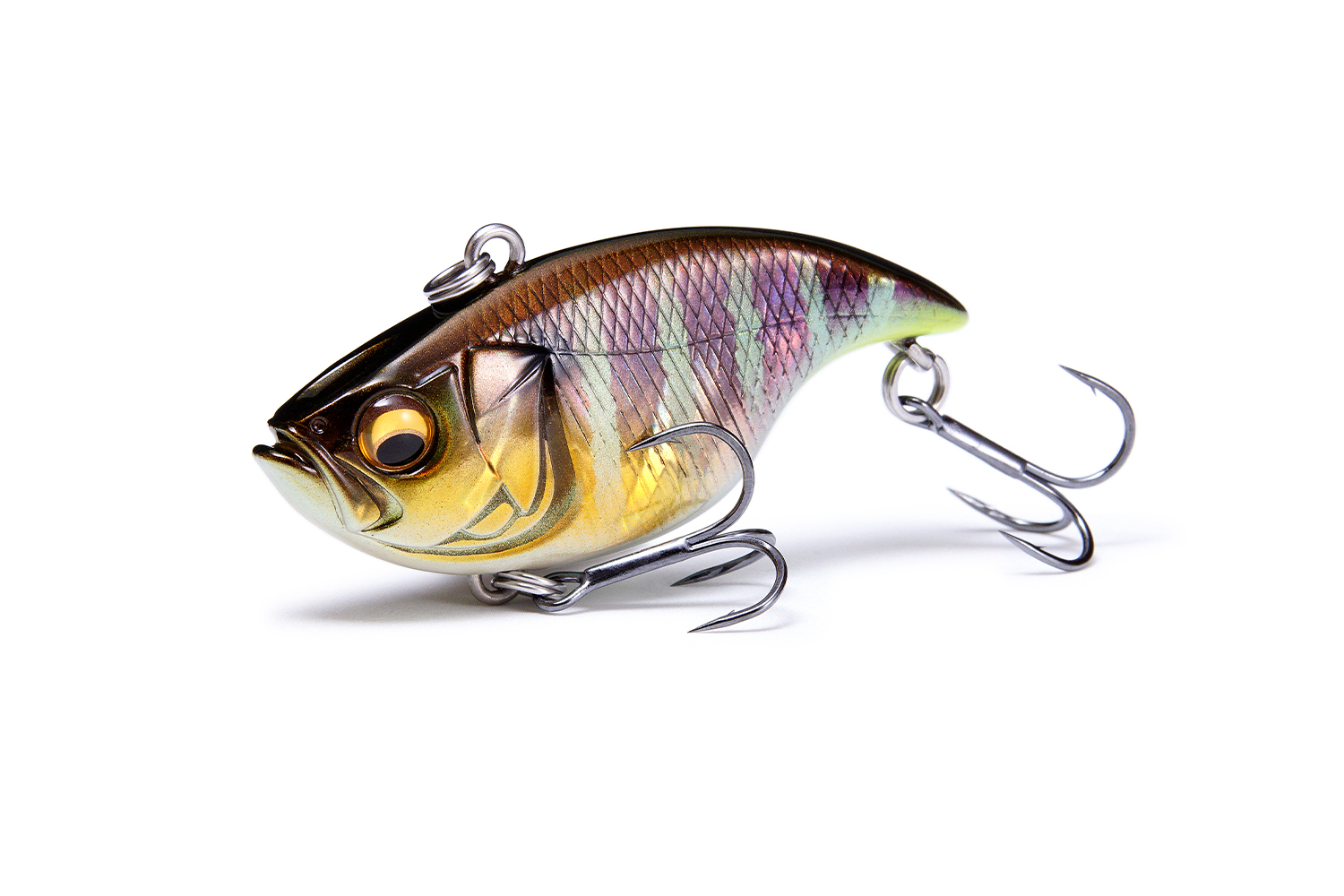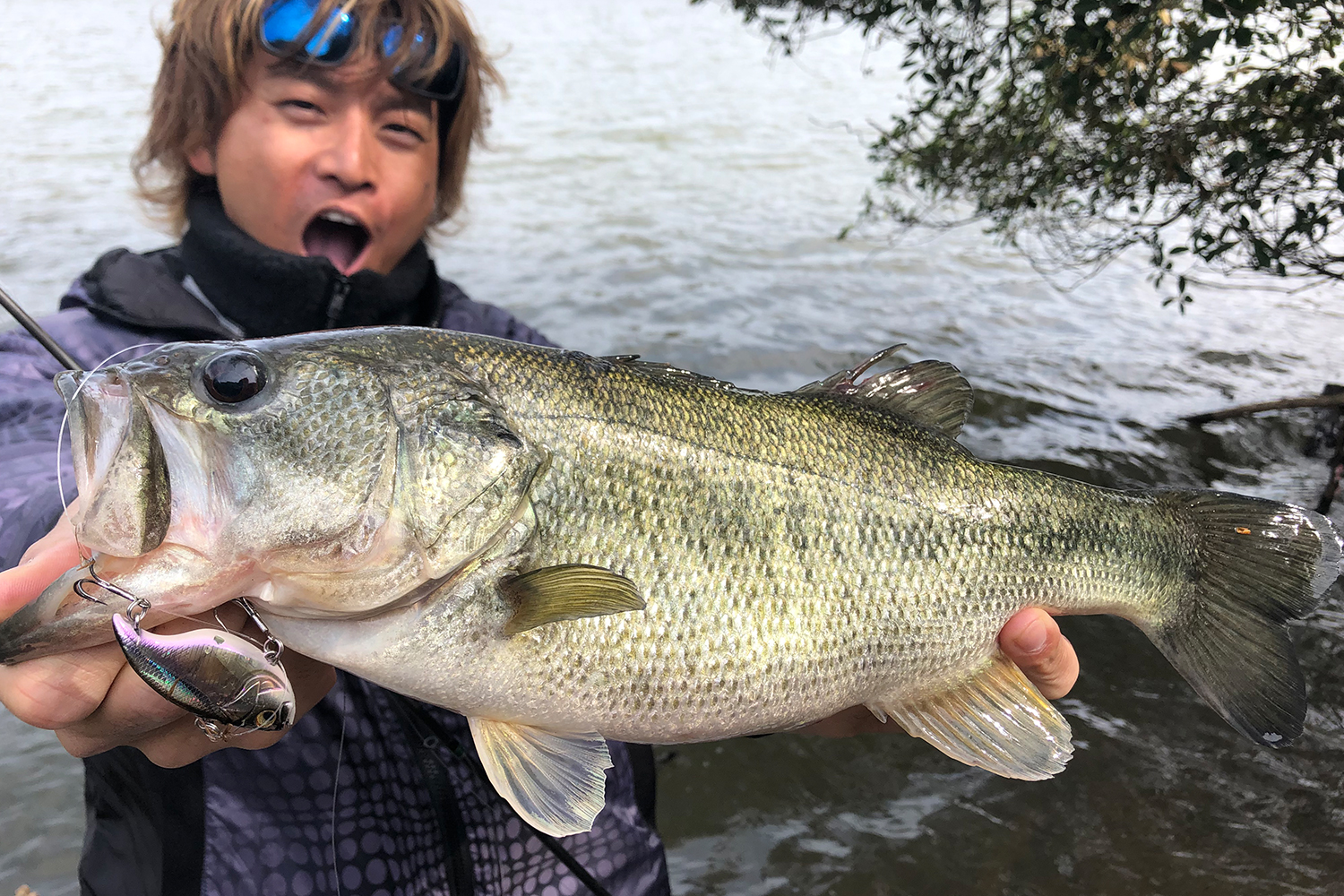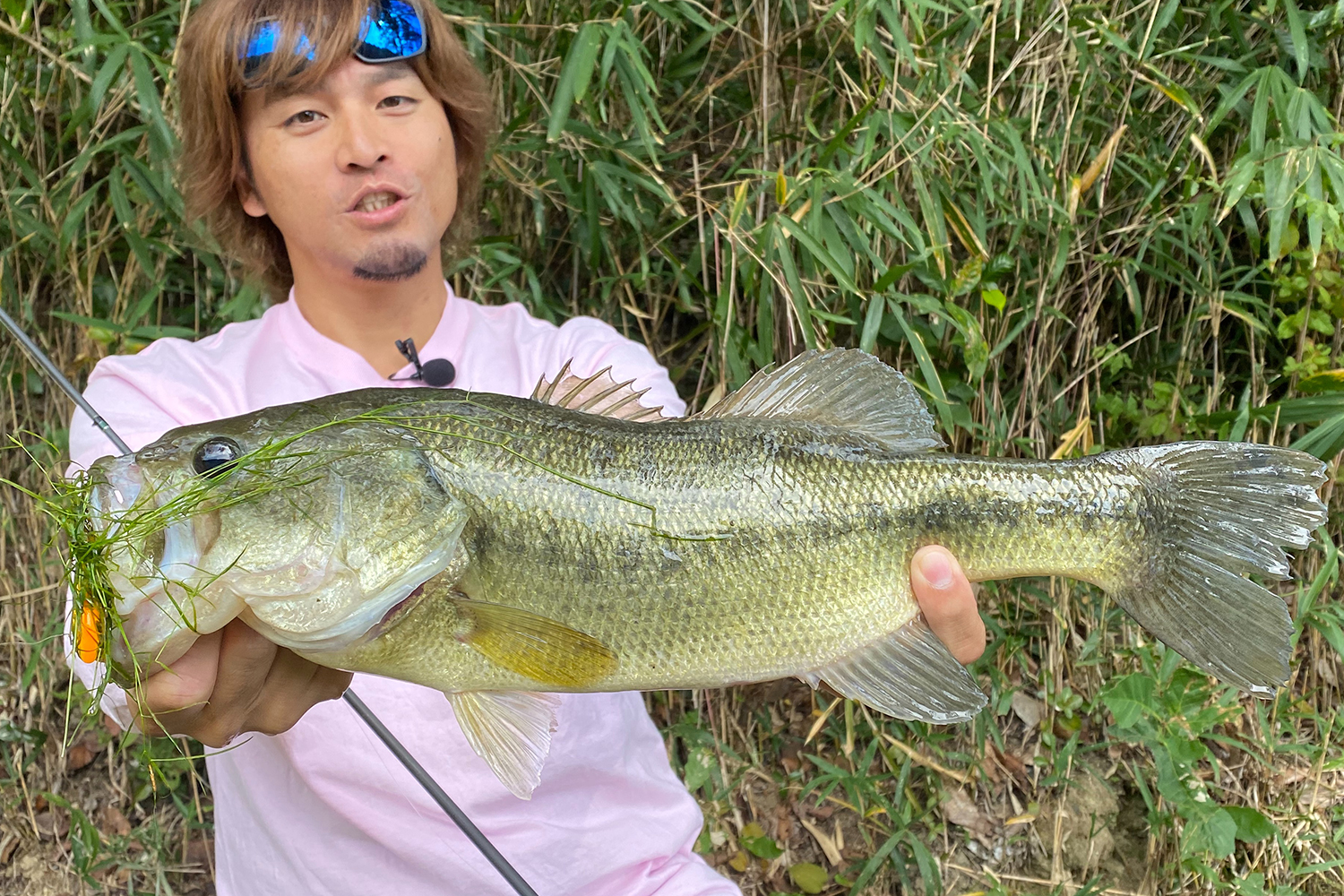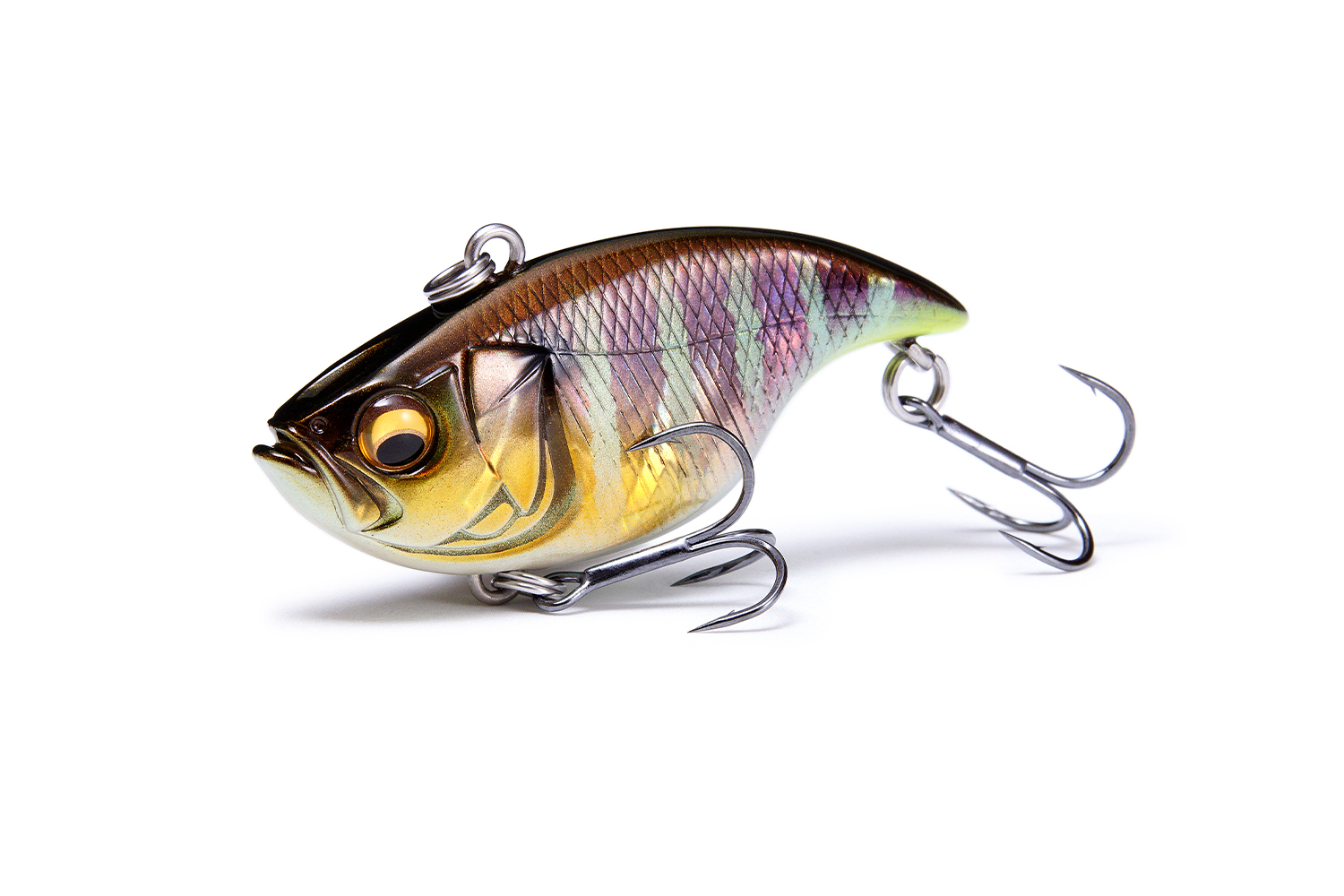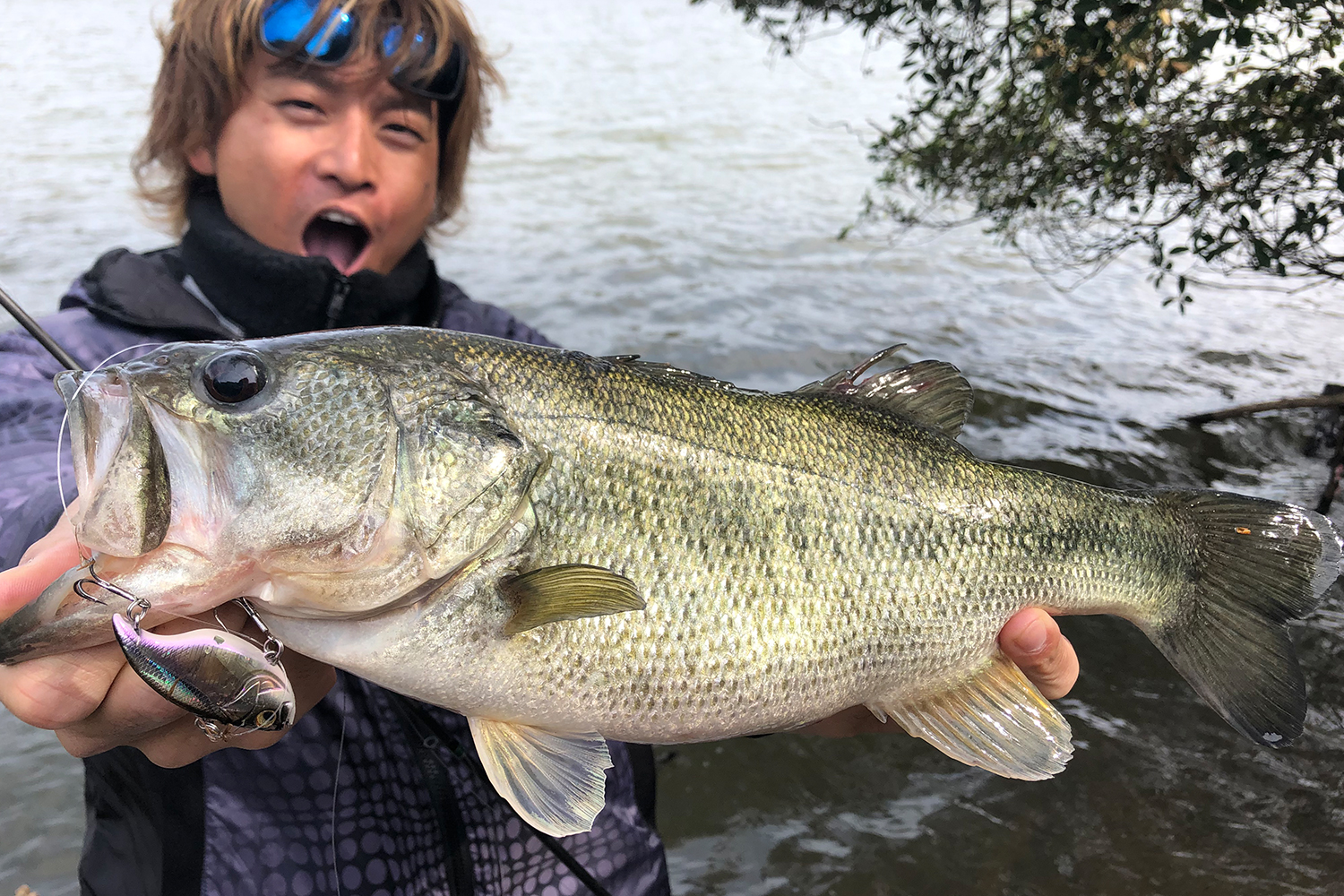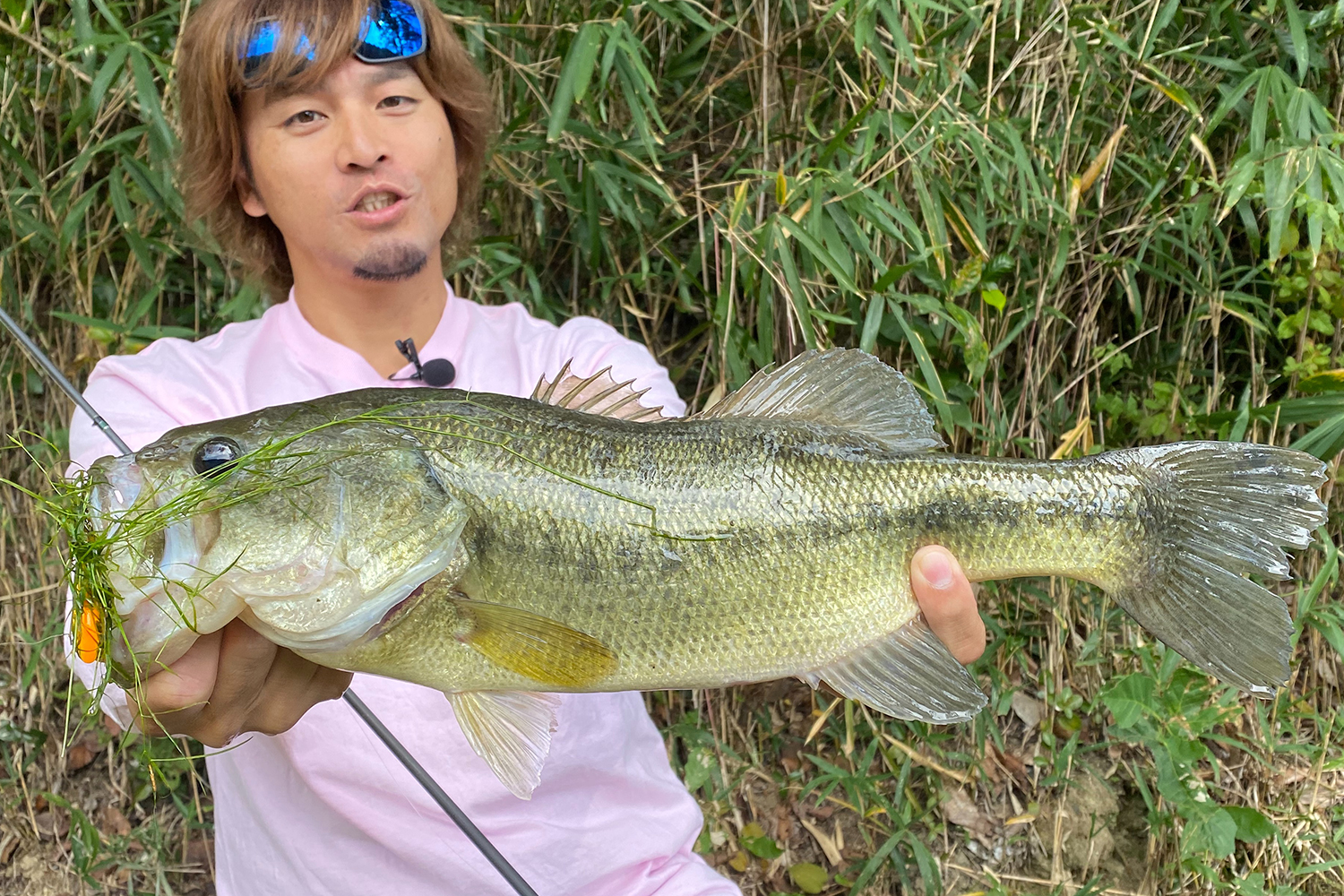 VIBRATION-X DYNAのコンセプトは、「コンパクトボディ」+「ハイパワー」!!
一口サイズのシルエット、激しいロールをともなうウルトラハイピッチバイブレーション、圧倒的な飛距離、卓越したストラクチャー回避性能を徹底追及。内部ウェイトを極限まで低重心化しスタビリティを向上化、ノーズに設けたカップが確実に水を捉え、アクションのレスポンシビリティーが極限までアップ。リトリーブ開始と同時に始動する圧倒的な泳ぎ出しの良さは、プロダクティブゾーンを拡大させ、小型ボディながら圧倒的なワイドエリア攻略を実現。小さな巨人"ダイナ"は、従来の小型バイブを凌駕する圧倒的な強波動と超速明滅を発生。ニュートラルフィッシュの闘争本能を呼び起こし、新次元のリアクションバイトを引き出します。
※画像はプロトタイプです。
The concept behind the VIBRATION-X DYNA is high power + compact body!!
The DYNA combines a bite-sized silhouette with violent rolling, ultra high-pitch vibration, overwhelming flight distance, and exceptional structure evasion performance. The internal weights are positioned to give the lowest possible center of gravity, increasing stability. The nose cup catches water flow, dramatically increasing responsiveness during actions. The exceptional initial swimming performance at the start of retrieves helps to increase the productive zone of the lure, allowing it to cover a wide area despite its small size. The DYNA is a little giant whose oversize vibrations and high-speed flashing puts past small vibes to shame. DYNA triggers the fighting instincts of neutral fish, drawing forth a new level of reaction bite.
※The photograph is a prototype.
SPEC
Price

メーカー希望小売価格
1,580 円 (税別)
TECHNOLOGY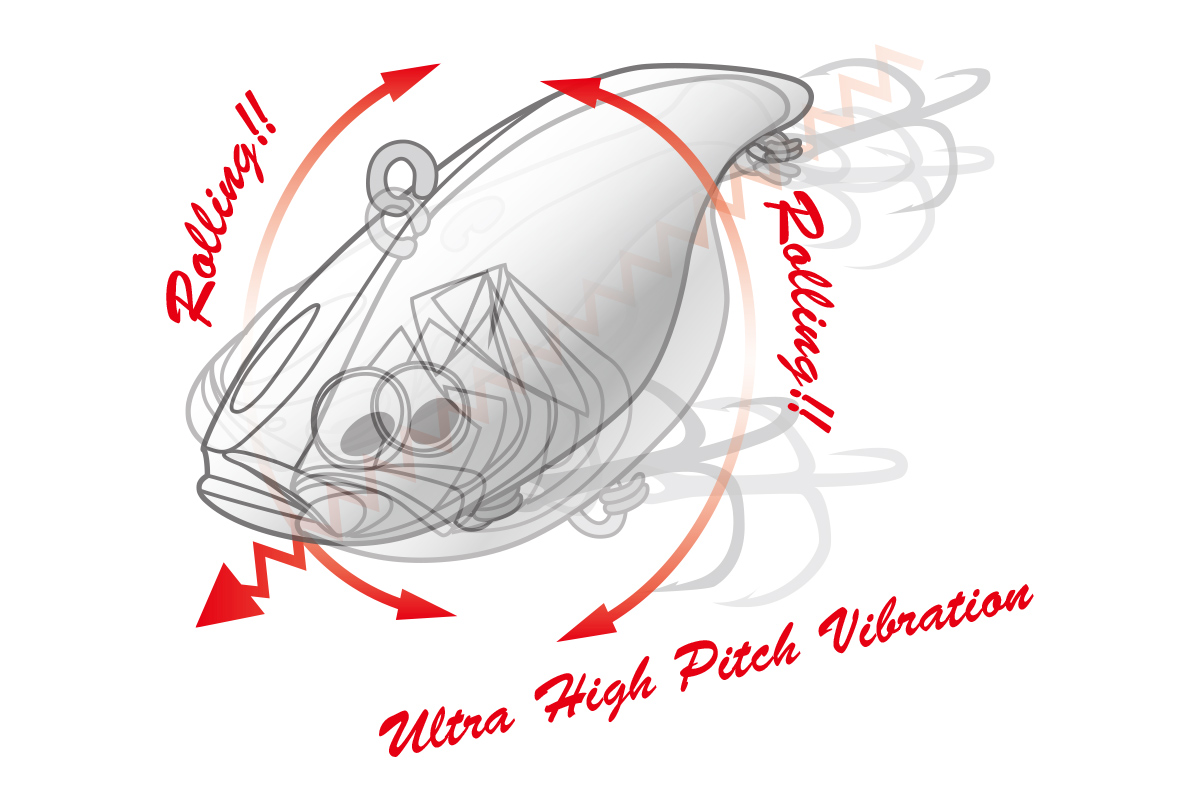 Ultra High Pitch Vibration!
Ultra High Pitch Vibration!