ワンテンに勝つ、ワンテン。
A ONETEN to rival the ONETEN.
ONETEN+1 Jr.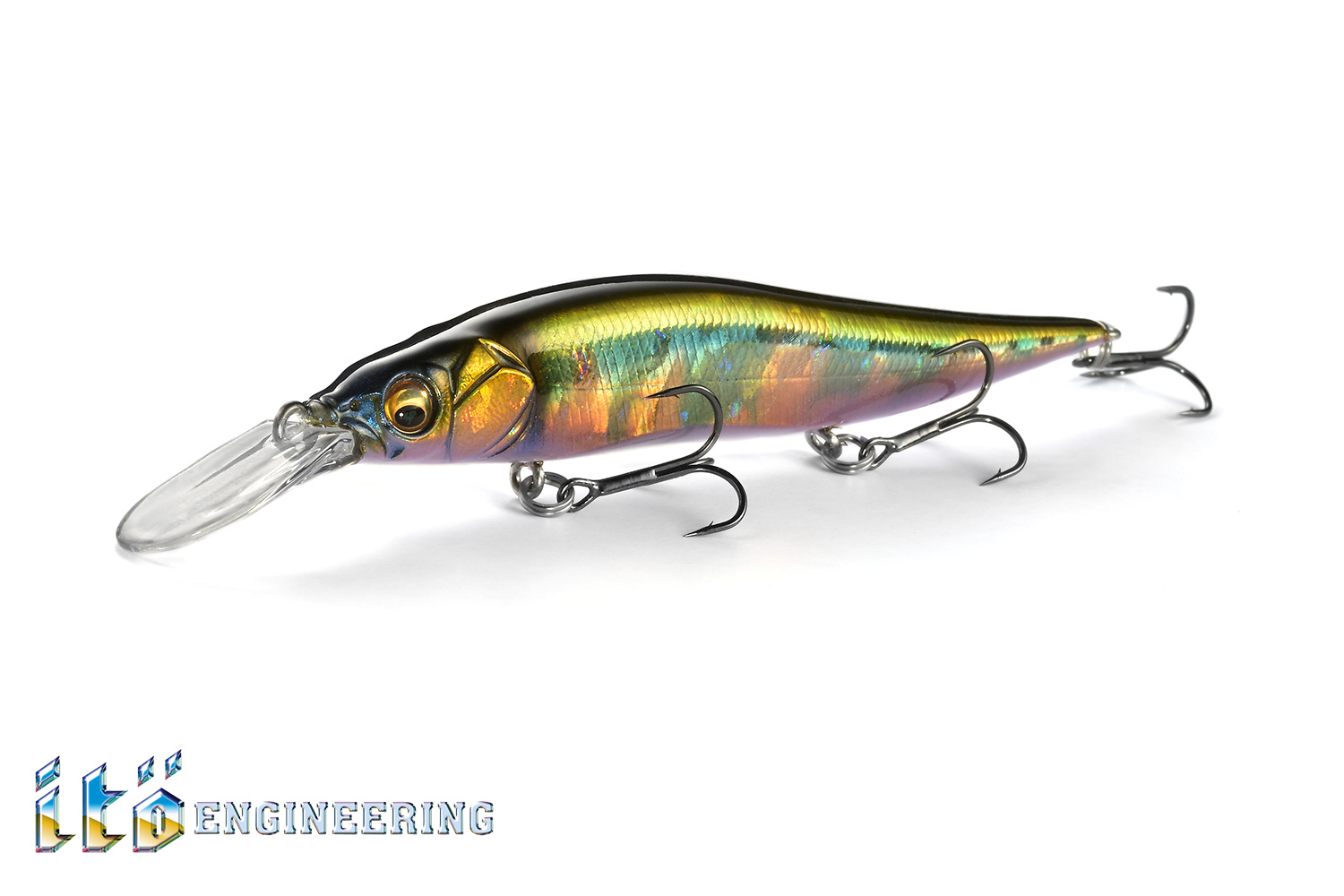 ジャークで誘うレンジを拡大化させた話題のワンテンプラス1に、待望のジュニアサイズが登場。広域からターゲットを寄せ、競い合うように喰ってくるワンテンプラス1をさらに躊躇なく喰わせてしまうためのダウンスケールモデルです。アイティオーでは、サイズの縮小化に伴うダートの移動距離の減少を抑えるため、ジャーク時にボディに干渉する水流抵抗をカットするJr独自のボディフォルムで整えました。オリジナルワンテンプラス1同様のダートレスポンスとオリジナルに肉迫するジャーク時の移動距離を実現。サイズのみがダウンスケールし、タフフィッシュが丸呑みできる「躊躇なく襲撃される存在」になったのです。
※画像はプロトタイプです。
Based on the ONETEN+1, a diving jerkbait responsible for overwhelming results in top U.S. tournaments, the VISION ONETEN+1 Jr. is a compact and agile performer engineered to target the toughest midrange waters—especially when matching smaller bait really counts.
Aligning the uniquely contoured diving bill along the central axis of the body channels water along sculpted body lines, powering outsize, erratic darting action. Proven ONETEN design fools wary predators and generates striking flash, reaping massive dividends in midrange waters.
Aerodynamic diving bill drastically reduces unnecessary air resistance, while the energy produced by the linear dual-tungsten weights of the Moving Balancer System allow for incredible flight distance even in rough conditions.
* The photograph is a prototype
SPEC
Other.1

Depth: 2.2m
Hook : #8 x 3

Price

メーカー希望小売価格
1,900 円 (税別)