世界最高峰が、さらなる進化を遂げる!
LBO II (PAT.) Catapults the ONETEN to Greater Heights.
ONETEN LBO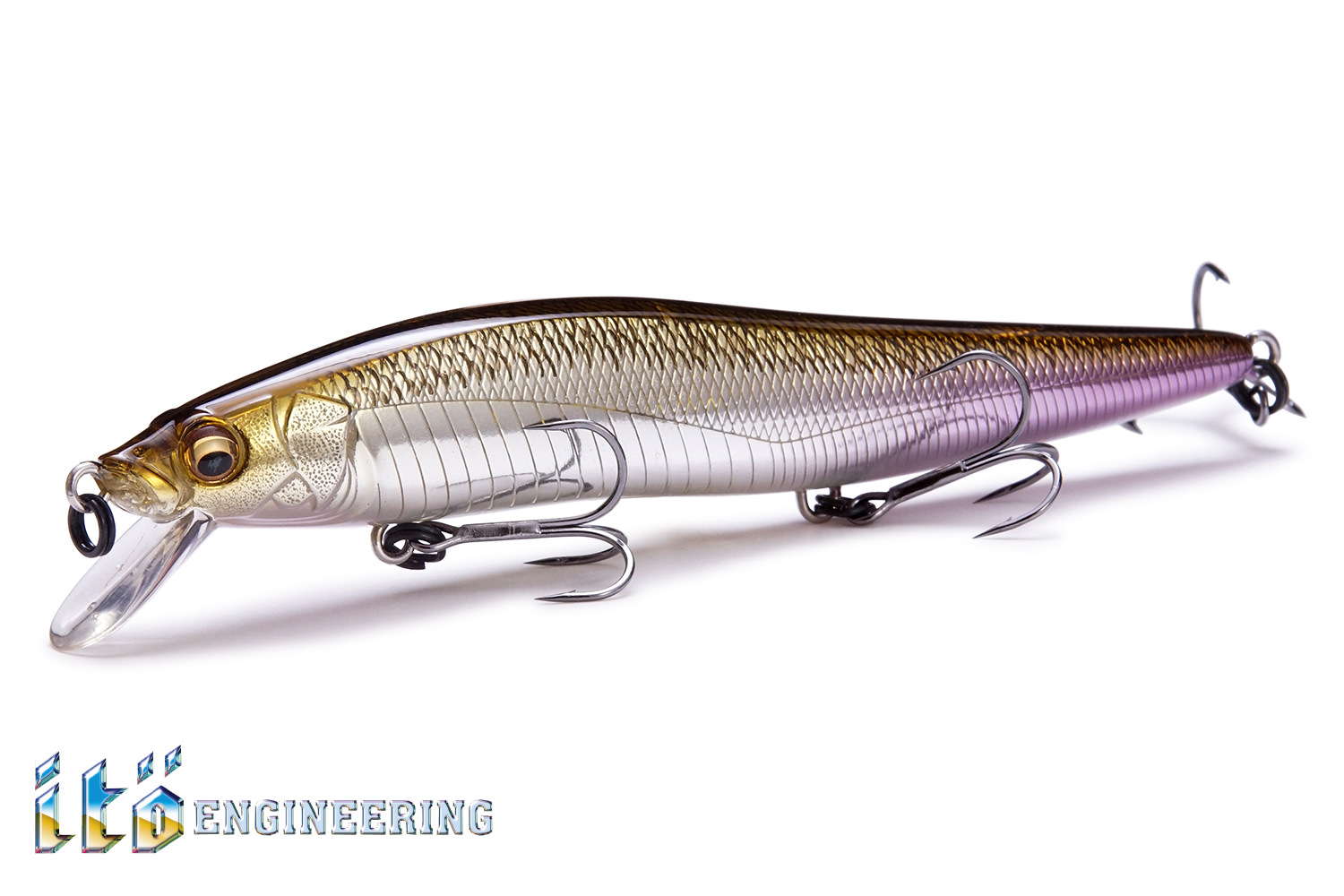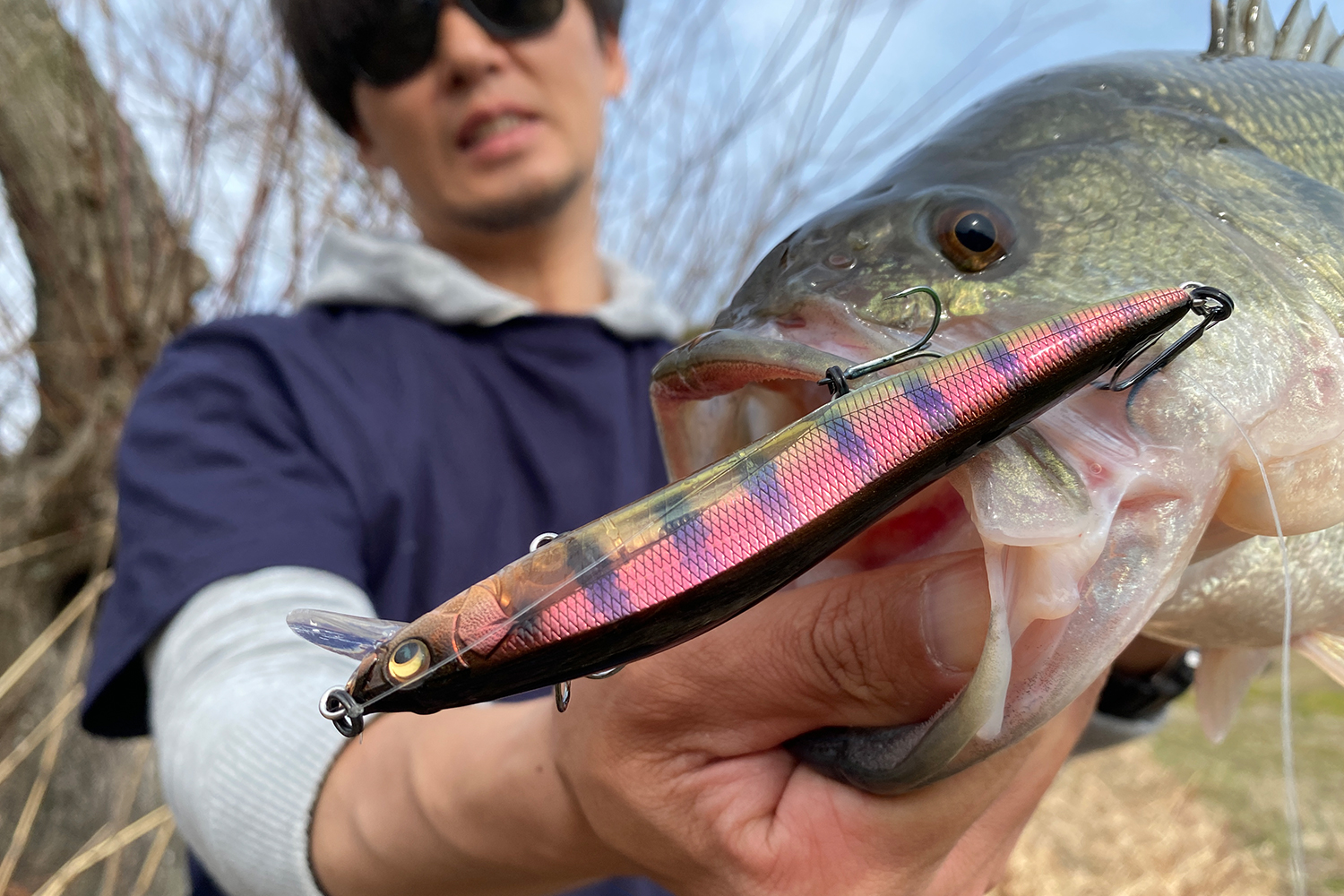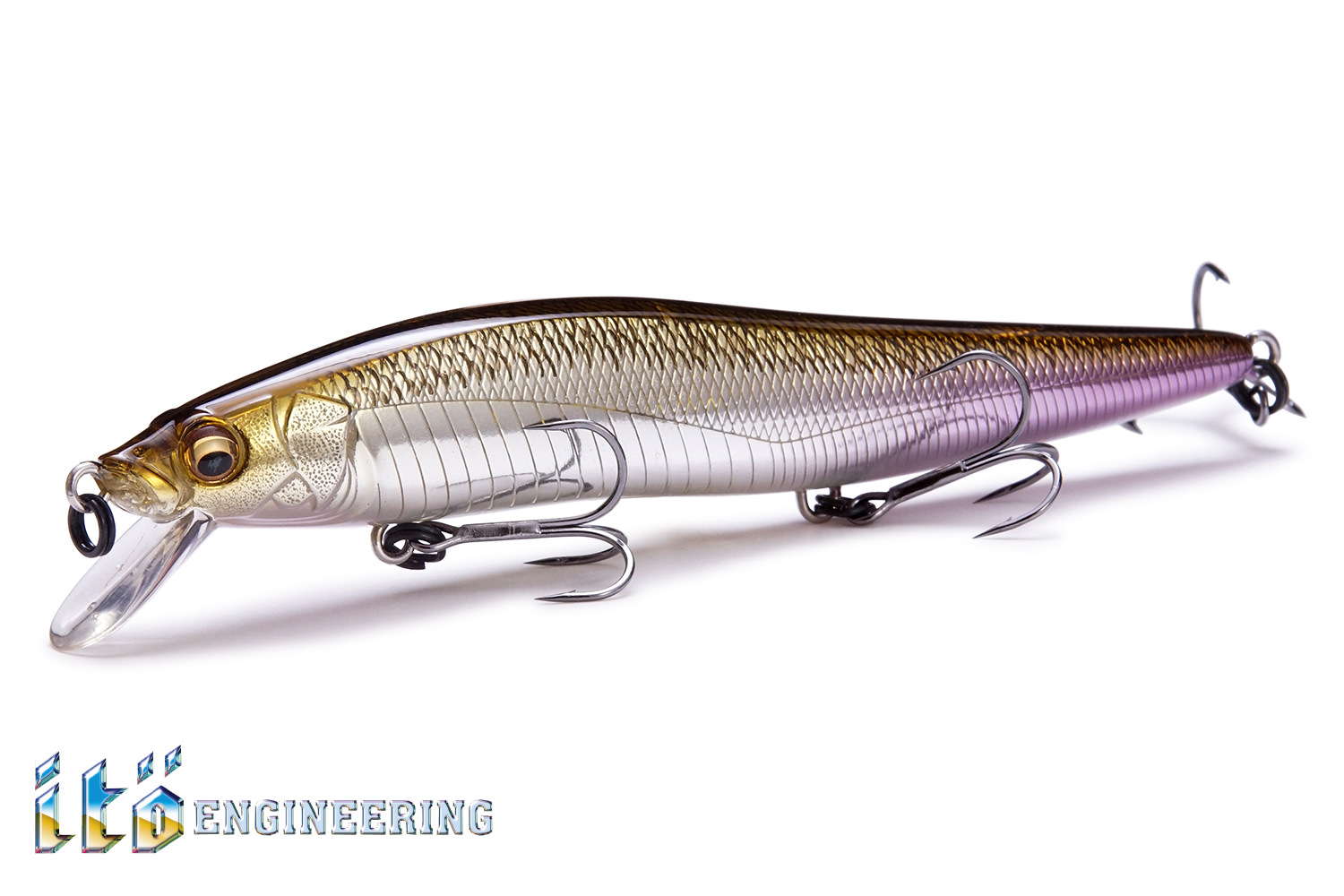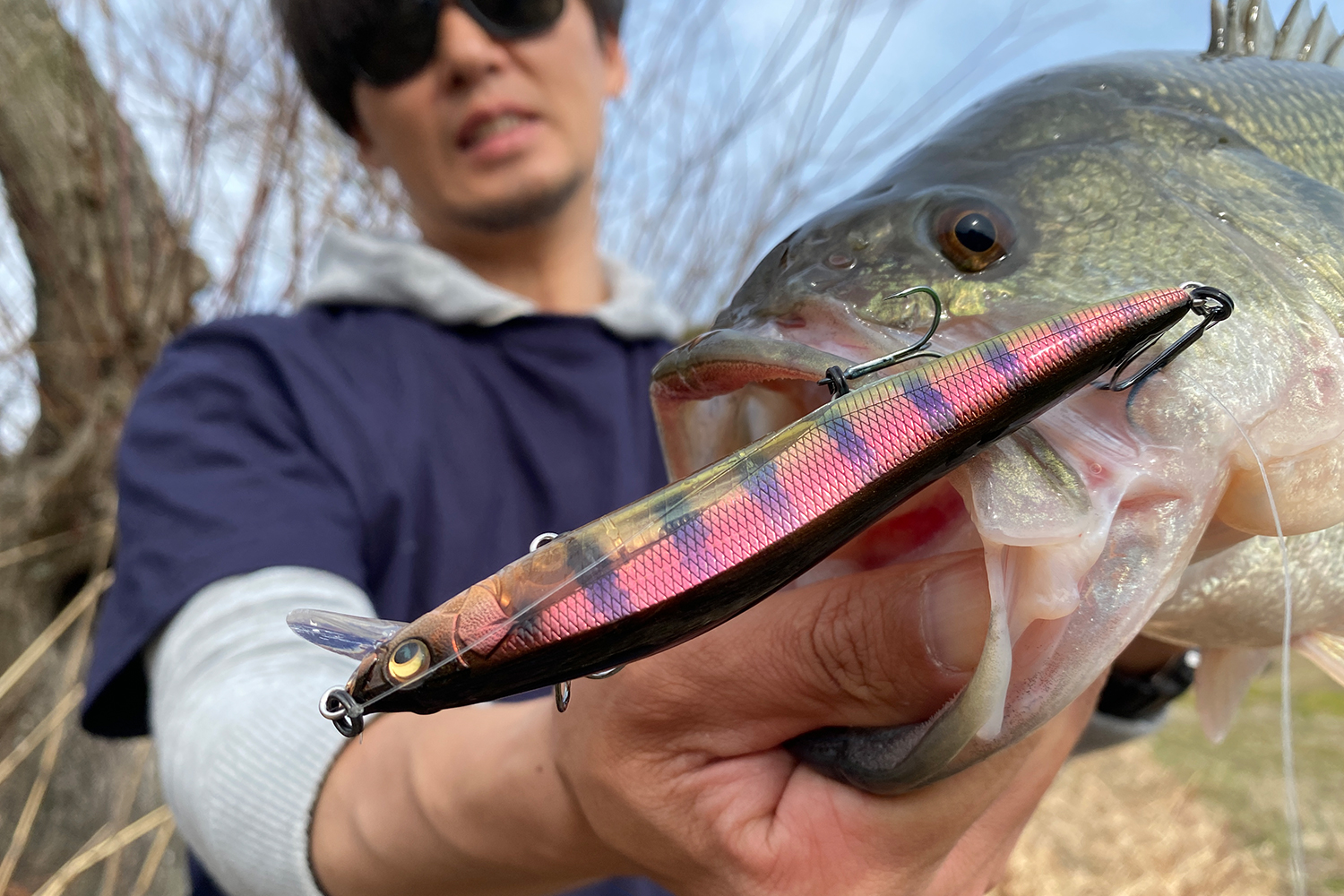 新世代の重心瞬間移動システム「LBOⅡ」を搭載したワンテンLBOは、逆風時のキャスタビリティが飛躍的に向上し、アゲンストの爆風のなかでも安定したロングアプローチが可能。110mmだったボディを115mmまでロングテール化したことでさらに重心が最後尾まで移動、アキュラシー性能も格段に高めています。また、LBOⅡによる低重心化と、作用点と力点の同軸・同期化は、リールハンドルに手をかけた瞬間からアクションが起動する、瞬時の立ち上がりを実現。ネオジム磁界によって固定されるベアリングウェイトは、鋭く規則性の高いジャークアクションを生み出し、異次元の領域まで高められたシャープなハイピッチ・ロールアクションは、明滅効果をいっそう際立たせています。これまでのジャークベイトの概念を覆してしまうアイティオーエンジニアリングの最新テクノロジーを満載した、スペシャルなワンテンです。
※画像はプロトタイプです。
The ONETEN LBO, which features the second-generation LBO II (PAT.) moving balancer system, has dramatically increased castability against headwinds, making stable, long approaches possible even under blustery conditions. Additionally, the balancer system—powered by 88 ball-bearings—significantly reduces friction during weight transfer, thereby transferring greater energy to the lure's tail for greater casting distance.
By extending the 110mm body of the original to a long-tailed 115mm, the center of gravity is able to shift even farther to the rear when casting, improving accuracy. The LBO II (PAT.) brings with it a lowered center of gravity along with a synchronized point of leverage and point of action that make instant, responsive actions possible from the moment you put your hand on the reel handle. The bearing weight, which is secured in optimal "ready" position by a neodymium magnetic field, generates sharp and highly regulated jerking actions, and the entirely new dimension of sharp, high pitch rolling action brings a heightened prominence to the ONETEN's flashing. This special ONETEN, filled with ITO Engineering's cutting-edge technologies, redefines the preexisting concept of jerkbaits.
* The photograph is a prototype.
SPEC
Other.1

Depth : Max 1.7m
Hook : #6 x 3pcs

Price

メーカー希望小売価格
2,200 円 (税別)
TECHNOLOGY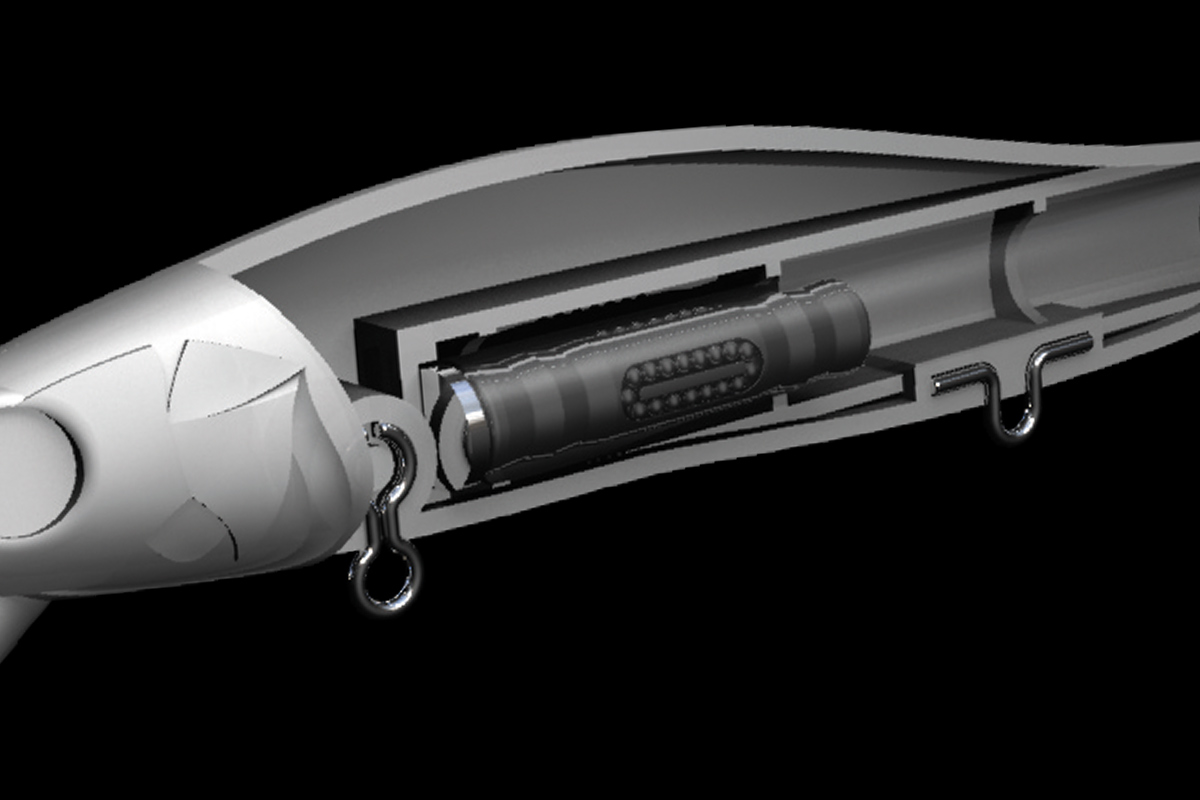 LBO II(PAT.)搭載
LBO II(PAT.)
・LBOシステム搭載により最長飛距離20%UP
・超低抵抗ウェイトが生み出す、慣性インパクト
・瞬時に泳ぎだす脅威のアクションレスポンス
・レーン内壁にボールベアリングが接触しウェイトが瞬間移動
・一億回以上のキャストにも耐える世界最高水準の高耐久性を誇る