規格外の爆発力。
M's DOGS MAKE A BIG EMOTION.
MEGADOG-X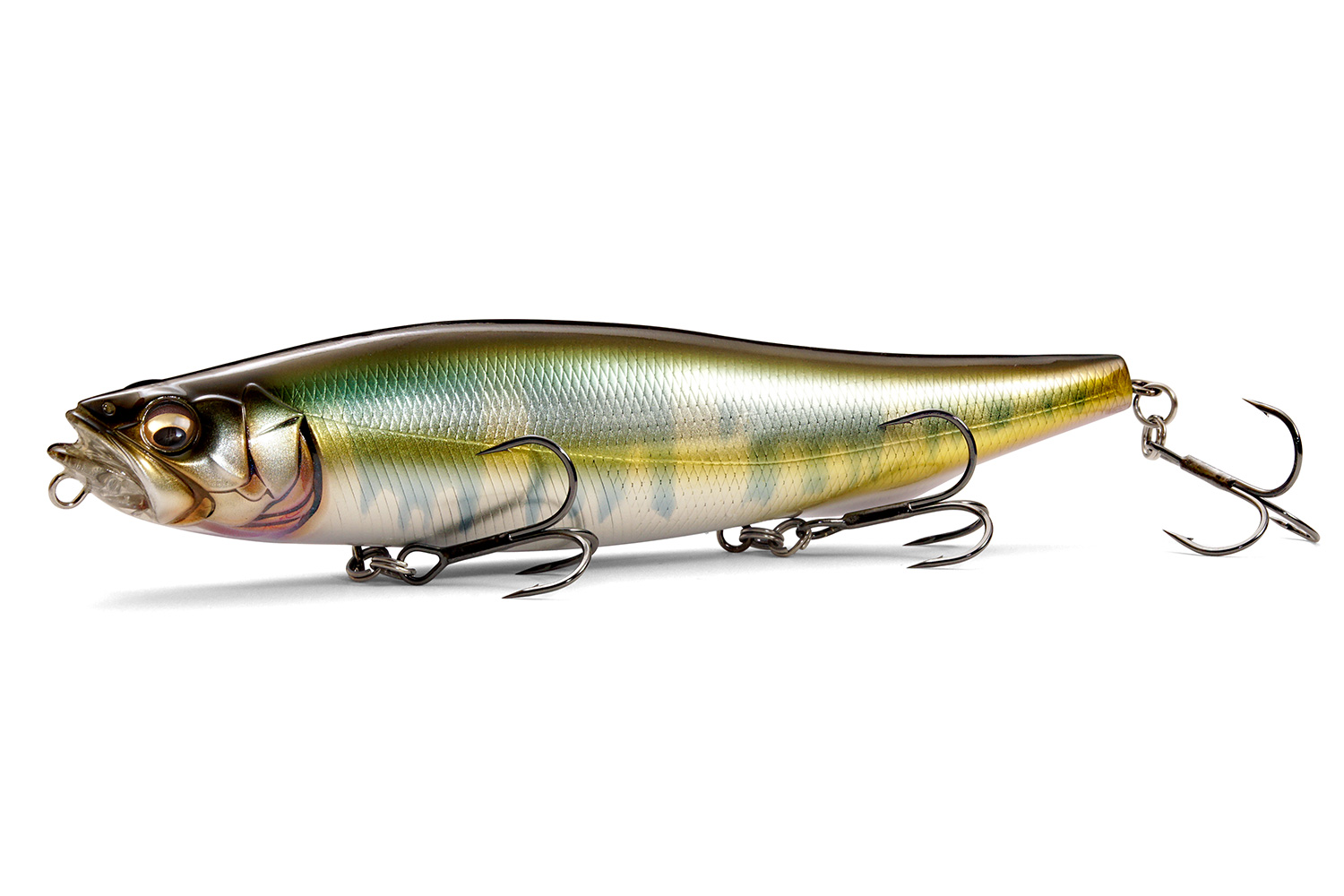 モンスターをフィーディングへと狂わせるミラクルベイトMEGADOG-Xは、大型ベイトを捕食するステージにおいて、戦略的なフィーディングゲームを可能としています。「表層のベイトがプレデターからターゲットとして選別される要素は何か?」について、海洋水産研究施設をはじめ、様々な視点から得たメガバス独自の研究成果をMEGADOGシリーズにはふんだんに盛り込んでいます。MEGADOG-Xの秘めたるポテンシャリティは、ビッグベイトゲームを一層手軽でエキサイティングな釣りへと変えていきます。
※画像はプロトタイプです。
The MEGADOG-X is a supercharged walking bait built to drive trophy freshwater targets into a reactive frenzy. Clocking in at a hefty 180mm (7in), the MEGADOG-X powers a strategic topwater approach whenever big fish are keyed in on big meals. With a simple reel/stop retrieve, the MEGADOG-X will slide with surprising ease. With more vigorous rod work, the lure will explode into a fury of action, setting off an aggressive splash-walking chain reaction that calls to the largest predators in the area.
Incorporating decades of dog-walking refinement, the MEGADOG-X makes big bait topwater angling even more accessible and explosive.
* The photograph is a prototype
SPEC
Price

メーカー希望小売価格
3,600 円 (税別)
TECHNOLOGY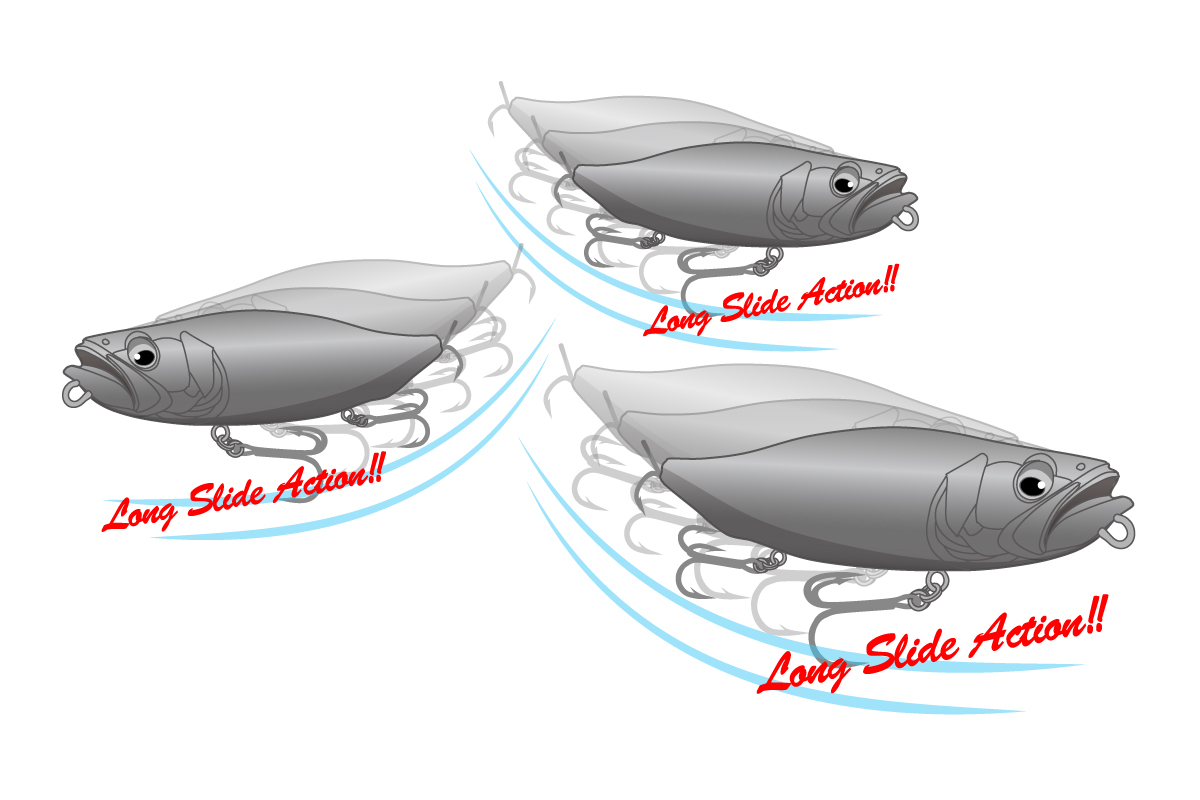 メガパワー・ロングスライドアクション
Mega Power Long Slide Action
ビッグサイズでありながら引き抵抗は極めて軽く、リーリングだけでベイトが逃げ惑うスライドアクションを演出できるセッティングは、アングラーの負担を軽減します。
Despite its big size, the lure's pulling resistance is surprisingly minimal and is designed to produce big sliding escape action simply through reel/stop retrieve work.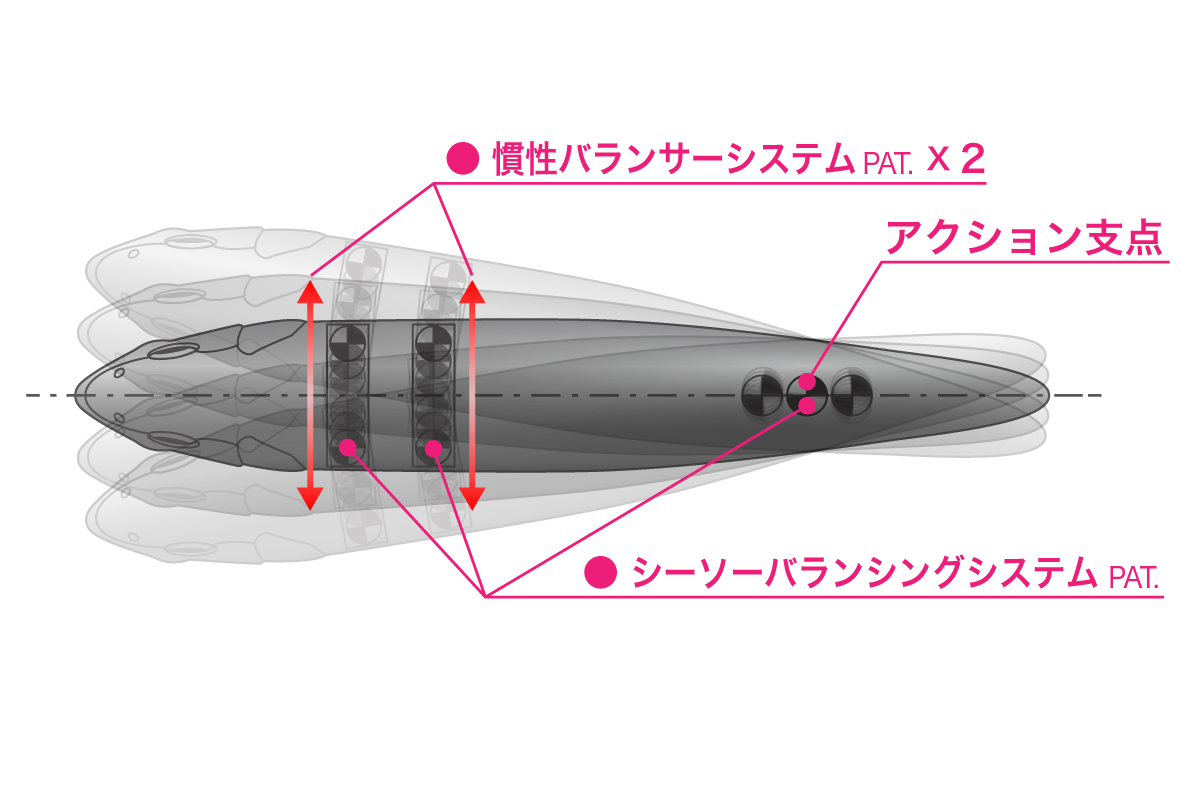 ダブル慣性バランサーシステム(PAT.)
Double Inertial Balancer System(PAT.)
アクション支点から適切な距離を保ち、遠心力を発揮してウェイト移動する慣性バランサーシステムを2 箇所搭載。メガサイズペンシルながら如何なる条件でも正確なスライドアクションを演出可能です。
The patented balancer system features two lateral balancers that move side-to-side to power wider and more consistent dog-walking action, coupled with a linear balancer in the tail section to add inertial energy to forward slides. Despite its large frame, the MEGADOG can produce a precise sliding action in almost any condition.