パニックスラロームで一撃。
Panic slalom triggers the bite.
MAGDRAFT 鮎 AYU TWITCHER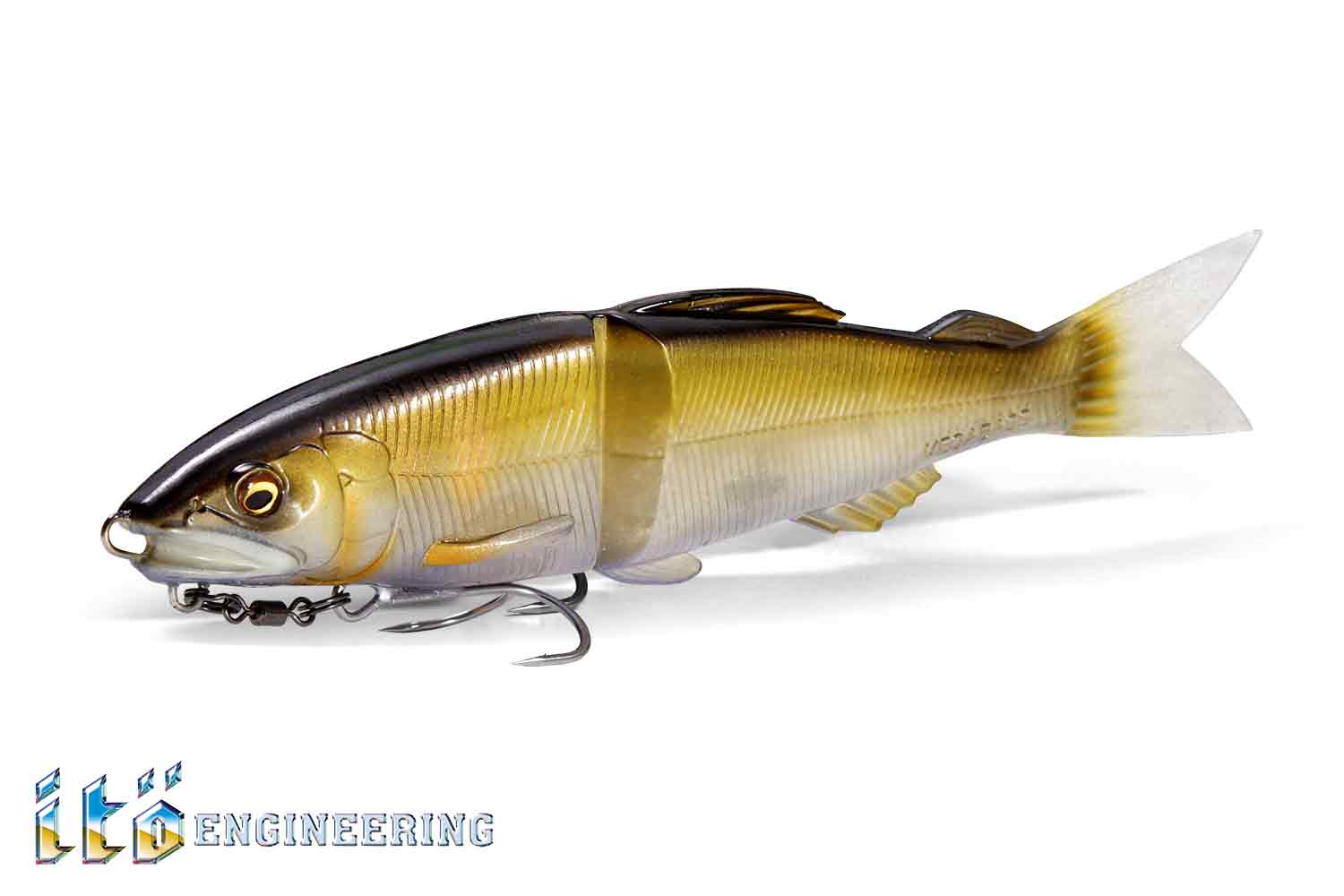 MAGDRAFT「アユ・トゥイッチャー」は、あらゆるリトリーブスピードとロッドワークによってさまざまな状況へアジャストするアクションが繰り出せる、テクニカル・スイムベイト。メガバス独自のMAGHOLD(PAT.P)システムは、フックがボディに磁着され、フックの存在をカモフラージュ。タフなターゲットに対する違和感をなくし、フレキシブルでナチュラルなアクションを実現。 ボディの感応性を極限まで高めたAYUTWITCHERのボディフォーマットは、河川のゲームやバックウォーターなど流れが干渉するフィールドで卓越したスイミングパフォーマンスを発揮。止水のゲームでは緻密なコンタクトを可能とし、クレバーフィッシュのリアクションバイトを積極的に誘発します。
MAGDRAFT AYU TWITCHER is a shallow-swimming technical swimbait that adapts its action depending on retrieve speed and rod work. Megabass' proprietary MAGHOLD(PAT.P) system magnetizes the hook to the body, camouflaging its presence and reducing interference with the bait's movement.
The AYU TWITCHER's highly responsive design provides outstanding swimming performance in fields where currents interfere, such as rivers and backwaters. In slack-water games, it enables precise contact and actively triggers the reaction bite of clever fish.
SPEC
Price

メーカー希望小売価格
1,800 円 (税別)
TECHNOLOGY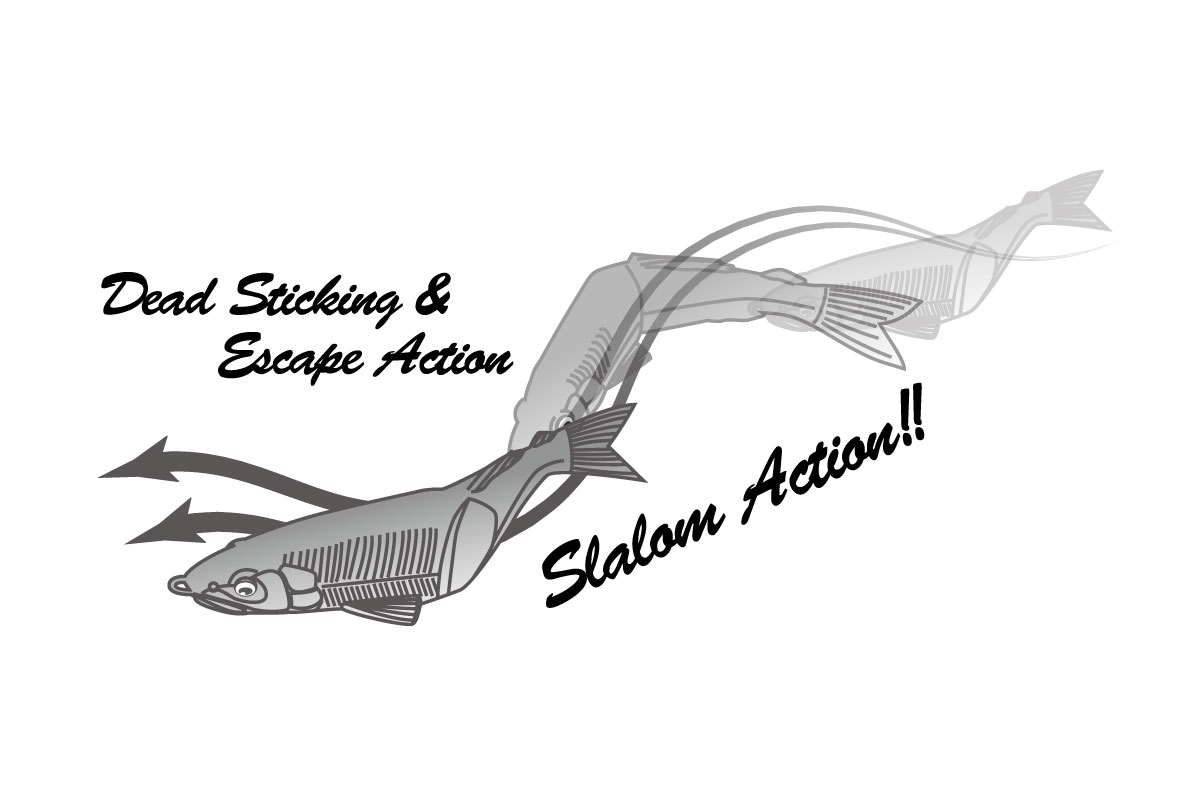 1.STRAIGHT RETRIEVE
1.STRAIGHT RETRIEVE
ストレートリトリーブでは様々なスイミングスピードに対応。
①デッドスローリトリーブ…スティッキングアクション
②スロー~ミディアムリトリーブ…スラロームスイミング
③ファストリトリーブ…パニック・エスケープアクション
Swimming action at different retrieve speeds:
(1) Dead slow retrieve: straight swim, zero slalom
(2) Slow to medium retrieve: slalom swimming
(3) Fast retrieve: rolling panic and escape action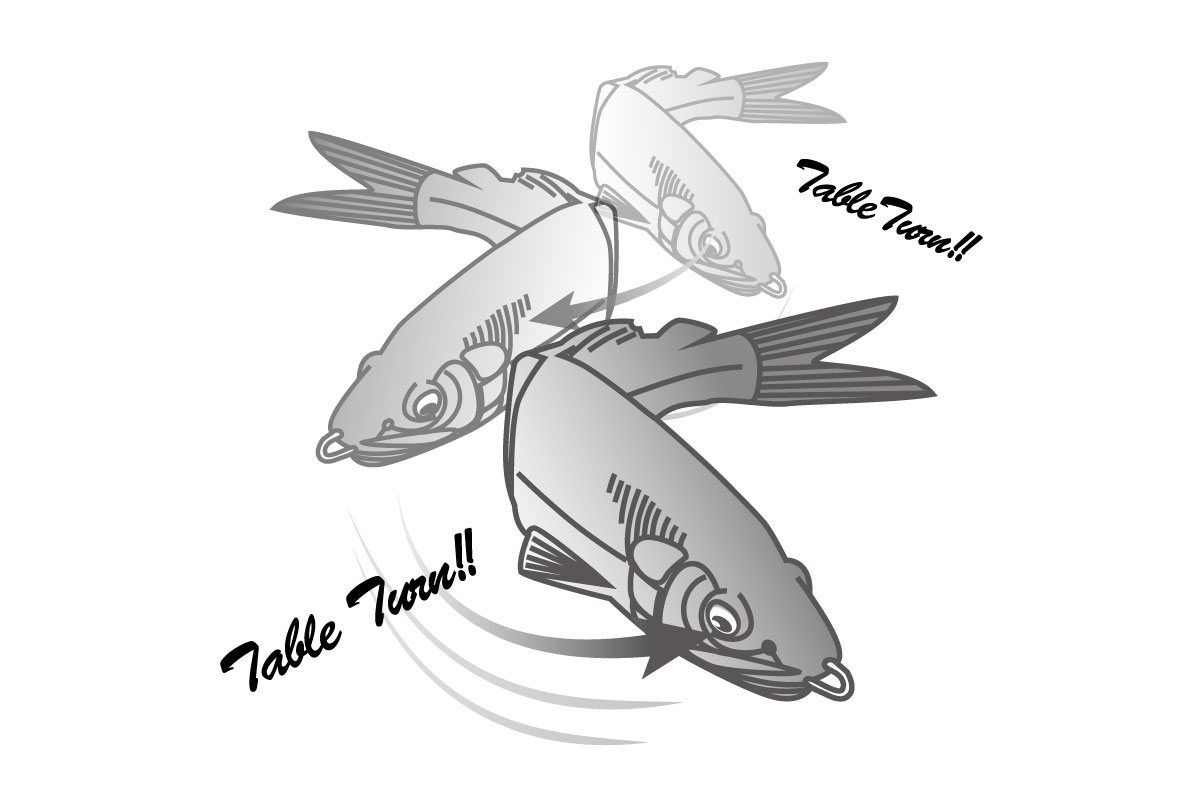 2.TWITCH ACTION
2.TWITCH ACTION
連続トゥイッチで左右に首を振る水中ドッグウォークを披露。
移動距離を抑えたピンスポットでのドッグウォーク・ターンを可能としています。
Precision rod work enables pinpoint walking with a left-right head shake and minimal forward travel.
Instagram #MagdraftAyuTwitcher