最高の「S」がついに完成。
The next level of "S" is complete
i-SLIDE 187R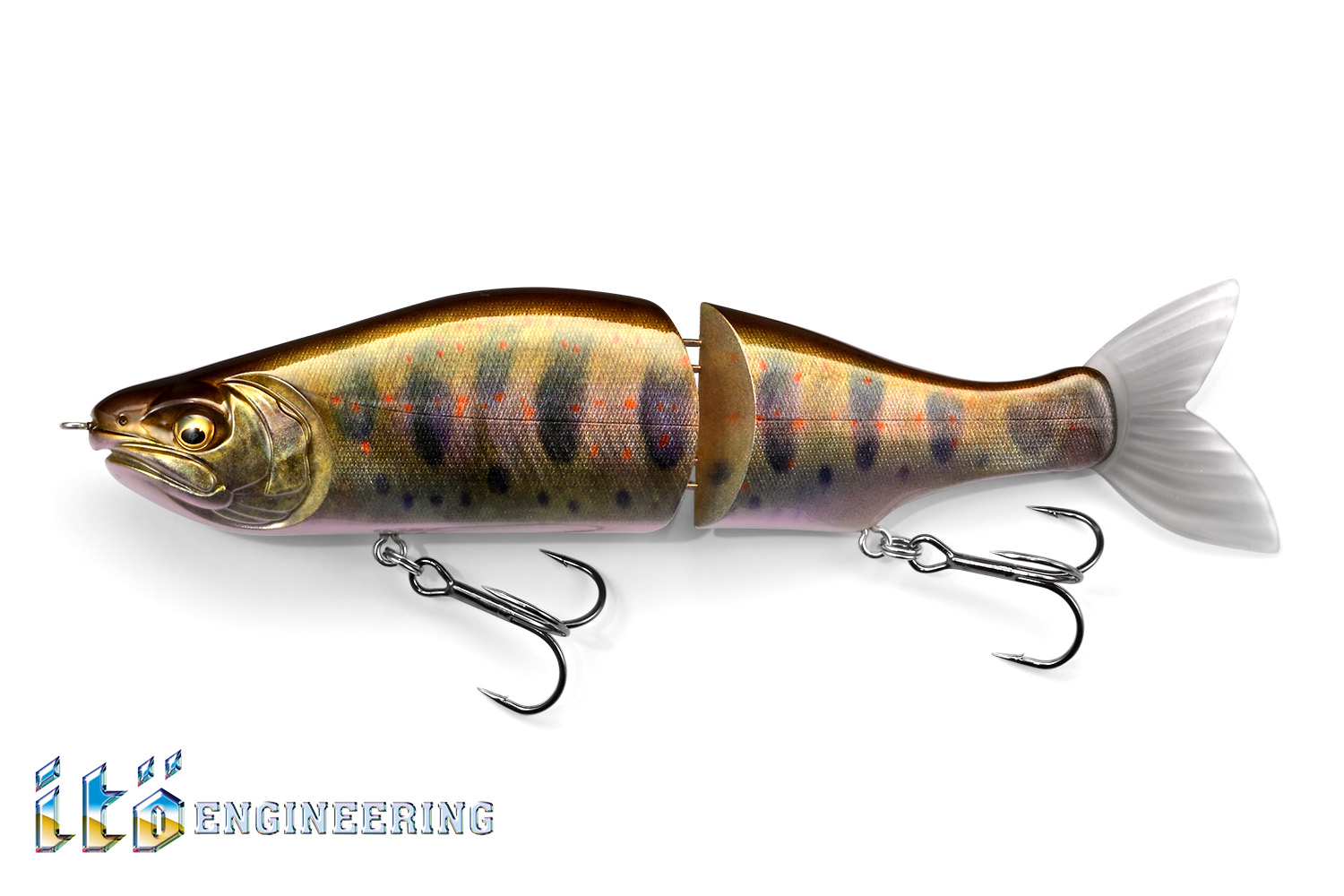 "R"はRevolutionの「R」。世界各地で絶大な人気を誇るi-SLIDEが、革命的な進化を遂げました。i-SLIDE 187 R は、ラフなロッド操作でも、誰もがイージーに鋭いS字アクションを生み出せる、画期的なレヴォリューションモデルです。河川やバックウォーターなど流れの中でも確実に水を捉え、つねに安定したアクションを保持する圧巻のスタビリティを発揮。
トゥイッチや緩急をつけたリトリーブでは、アングラーのイメージに忠実な水中ドッグウォークや連続ターンを披露。マッディウォーターでもアクションの挙動をはっきりと知覚できるダイレクトな操作感は、「R」レボリューションモデルならではのもの。多様なフィールドや状況へのアジャスタビリティを格段に高めています。
【Floating Model】
リトリーブ動作に瞬時に即応する、レスポンシブなスライドアクションと機敏なスラロームアクションが、アクティブなフィーディングを誘発。状況に合わせて、フック・リングサイズの調整やチューニングウェイトをボディに貼ることで、サスペンドやシンキングなど幅広いアジャスタビリティ・チューンに対応します。
【Intermidiate Model】
サスペンドに近い比重設定により、ステイ気味のスローなモンスターにアピール。ノーアクションで無防備に漂うベイトを演出するデッドスティッキングや、瞬時に立ち上がる誘いのスライドアクション、中層でのスラロームアクションなど、魚の反応や状況に応じたテクニカルな演出が披露できるモデルです。
R is for Revolution.
The i-SLIDE has evolved, bringing its confidence-inspiring glide to fresh heights.
The i-SLIDE 187 R's refined design puts the power of sharp S-motion action in the hands of all anglers, regardless of big bait experience. With a redesigned tail and retuned internal weighting, the new R delivers with greater consistence. With a straight retrieve, ¾ turns of the handle, or twitching rod work, the i-SLIDE performs with confident ease, delivering a sinuous "S" swimming action or a wide left/right glide.
The 187 R offers a direct feel that allows the angler to clearly perceive the glide's action even when out of sight, increasing the odds of continued success. The i-SLIDE 187 R delivers a confident glide, bringing the power of big baits to anglers in search of the next trophy catch.
【Floating Model】
The responsive sliding action and agile slalom movement, which instantly responds to retrieve movements, trigger active feeding. The 187R is easily tuned for a wide range of situations and suspend/sink rates by adjusting the hook and ring sizes and/or attaching weights.
【Intermidiate Model】
The suspend setting makes it appealing to dormant monsters that typically remain undiscovered. This model can be used for dead-sticking to imitate baits drifting unprotected with no action, sliding slalom action in the mid-range, and other technical presentations depending on the situation, and target's reaction.
SPEC
Type

Floating / Intermidiate

Price

メーカー希望小売価格
4,850 円 (税別)