フラットフィッシュを総ざらい 対ヒラメ・リーサルウェポン
Effective for All Flat Fish
Deadly Jerkbait for Flounder
HALIBUT90
ハリバット90は、サーフや河口のヒラメゲームをメインターゲットに開発されたヘビーウェイテッド・ミノーです。
空気抵抗を極力排除し、安定した飛行姿勢を追求したボディ形状により、超遠投性能を実現。これまで攻めあぐねていたポイントを直撃できる、驚異のスーパーロングディスタンスキャストを可能としました。
ボディシェイプは、全国的にメインベイトとなっているイワシに限りなく近いリアル・シルエットを採用。従来のルアーが見切られてしまったポイントで絶大な効果を発揮します。
ハリバット90の独自形状リップは、アピール力の強いウォブンロールアクションを発生。広範囲へアピールしながら安定したスイム姿勢を維持。ヒラメのフィーディングスイッチをONにし、バイトへと持ち込みます。
※画像はプロトタイプです。
新色登場!
・UV AKAHARA IWASHI
・M KOZAKANA
・GG GLOW STRIPE
・GG CHART BACK RAINBOW
・GG DABUPIN IWASHI
The Halibut 90 is a heavily weighted jerkbait designed to catch flounder in inlet or surf fishing.
Its body is designed to minimize air resistance during casts, thereby stabilizing and balancing the lure while in the air. This innovative attention to detail allows anglers to cast to distances that were previously unreachable.
The body shape imitates one of the most popular bait fish, the sardine. The Halibut 90 draws strikes even when conventional lures can't get a bite.
The uniquely shaped lip of the Halibut 90 creates a strong wobble and rolling action. The lure is designed to maintain a consistent swimming action that draws the attention of predator fish from a greater distance. The Halibut 90 activates flounders to eat and drives them to bite.
* The photograph is a prototype.
New Color!
 UV AKAHARA IWASHI
 M KOZAKANA
 GG GLOW STRIPE
 GG CHART BACK RAINBOW
 GG DABUPIN IWASHI
SPEC
Price

メーカー希望小売価格
1,800 円 (税別)
TECHNOLOGY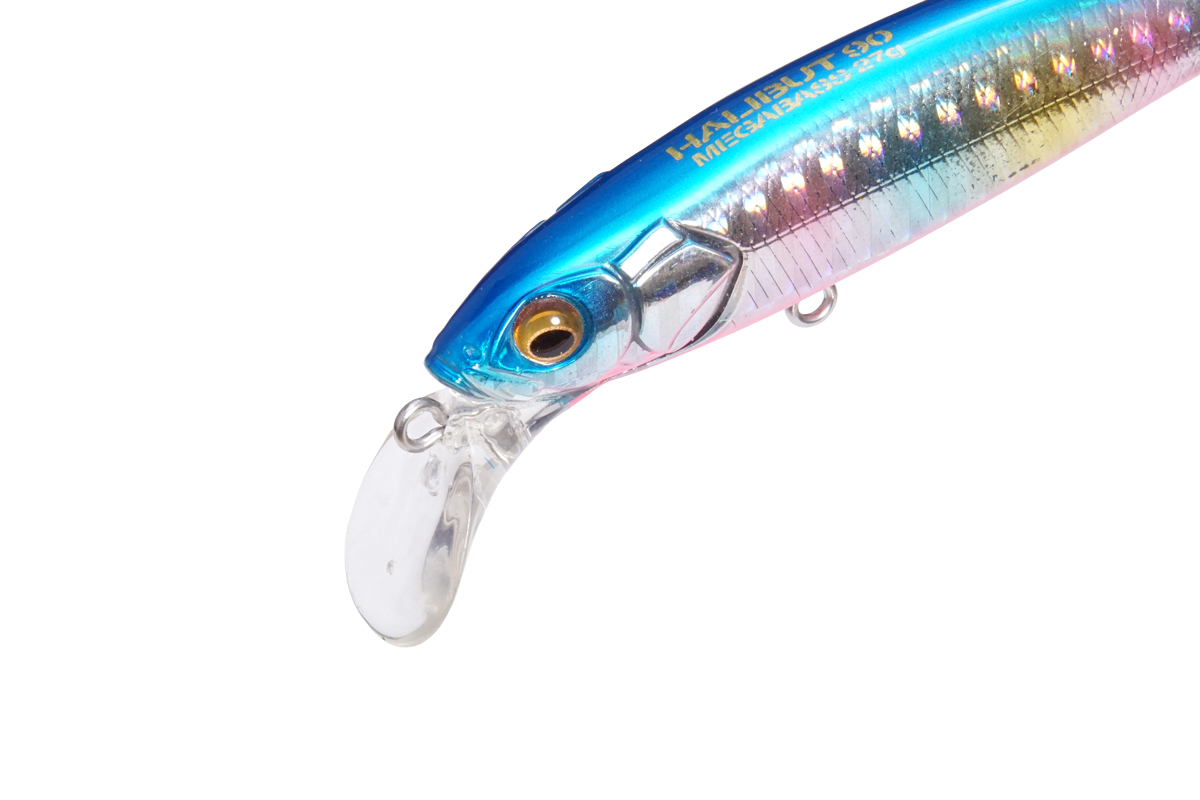 独自形状の扇状のリップ形状によって、アピール力の強いウォブンロールアクションを発生します。
The unique fan-shaped lip creates an enticing rolling and wobble action.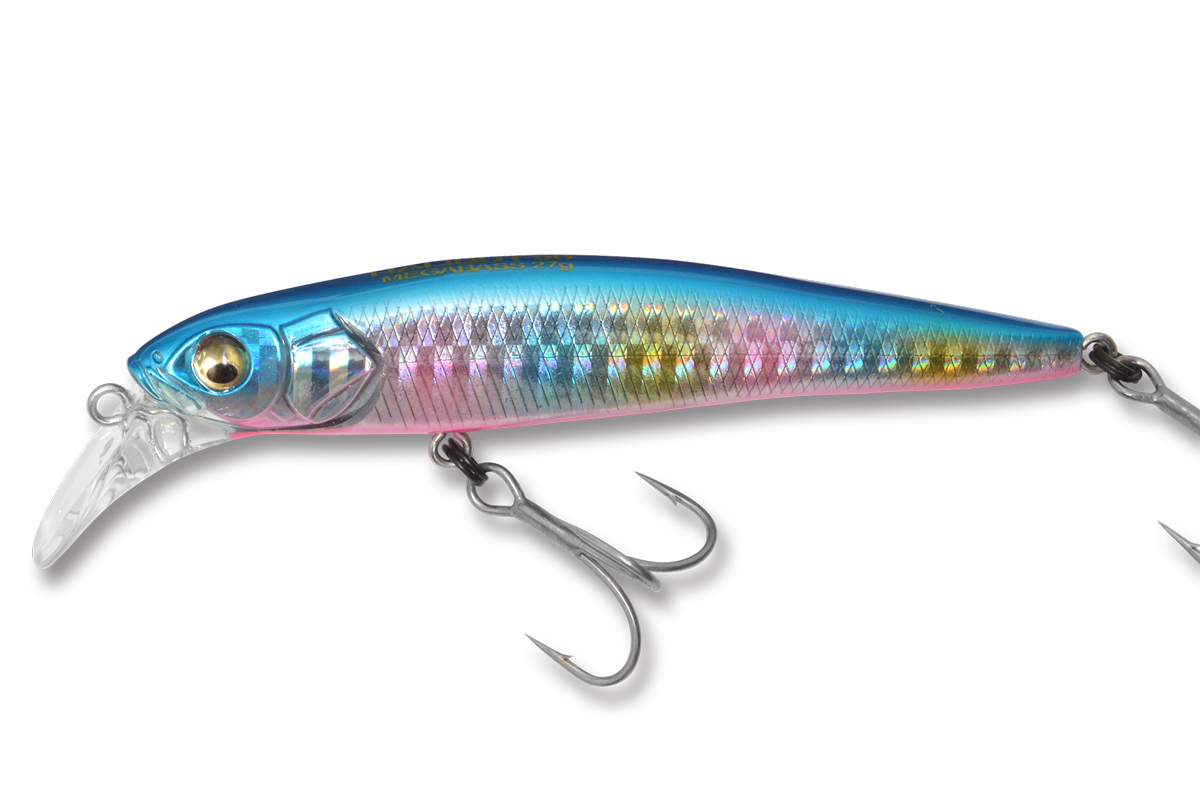 イワシをイミテートしたリアルシルエットで、クレバーフィッシュをバイトに持ち込みます。
The lifelike shape imitates a sardine and triggers bites from even the most clever fish.