フィーディングを覚醒させる。新感覚、ゴーラム。
GORHAM. A jointed saltwater revolution is born.
GORHAM 147F SW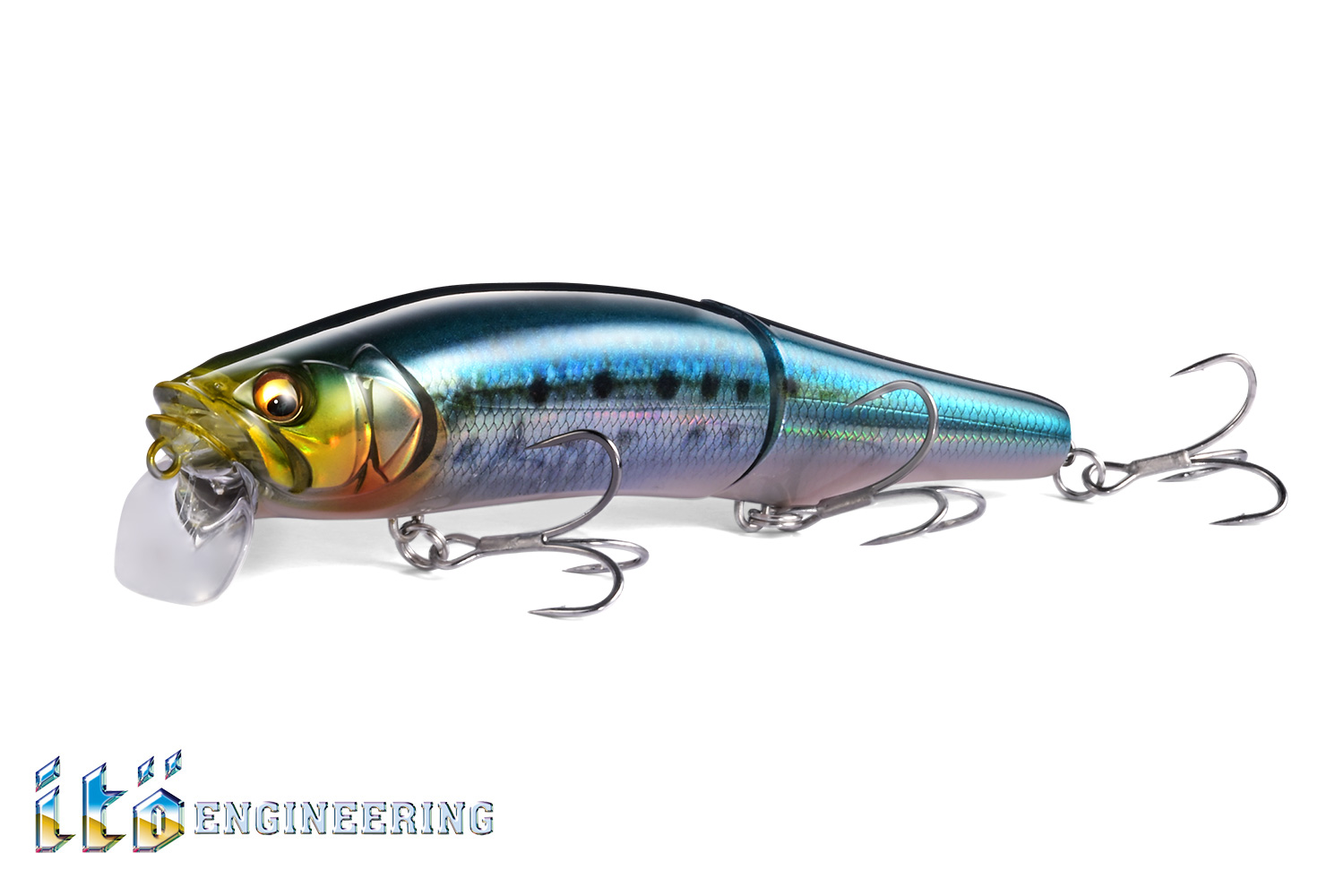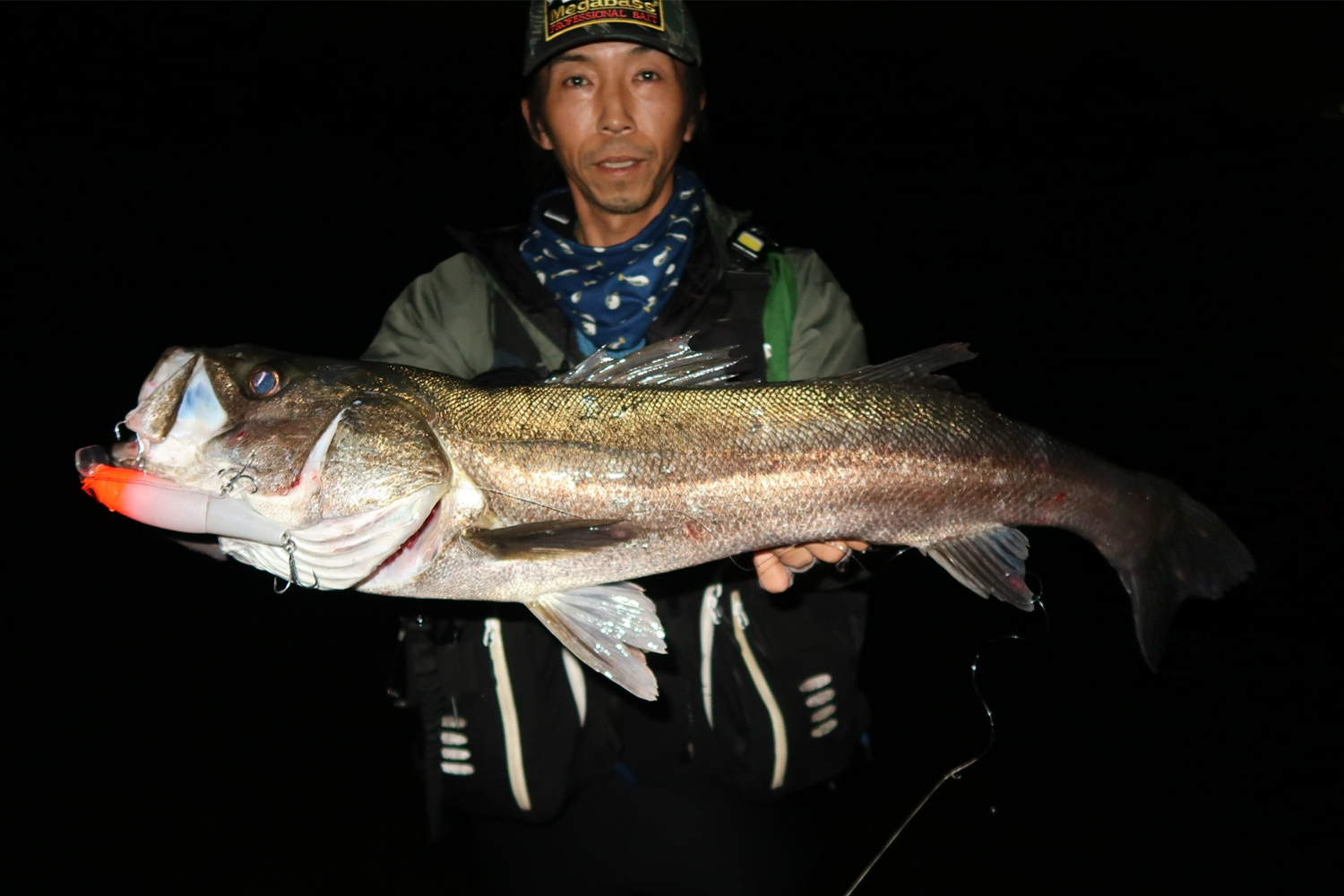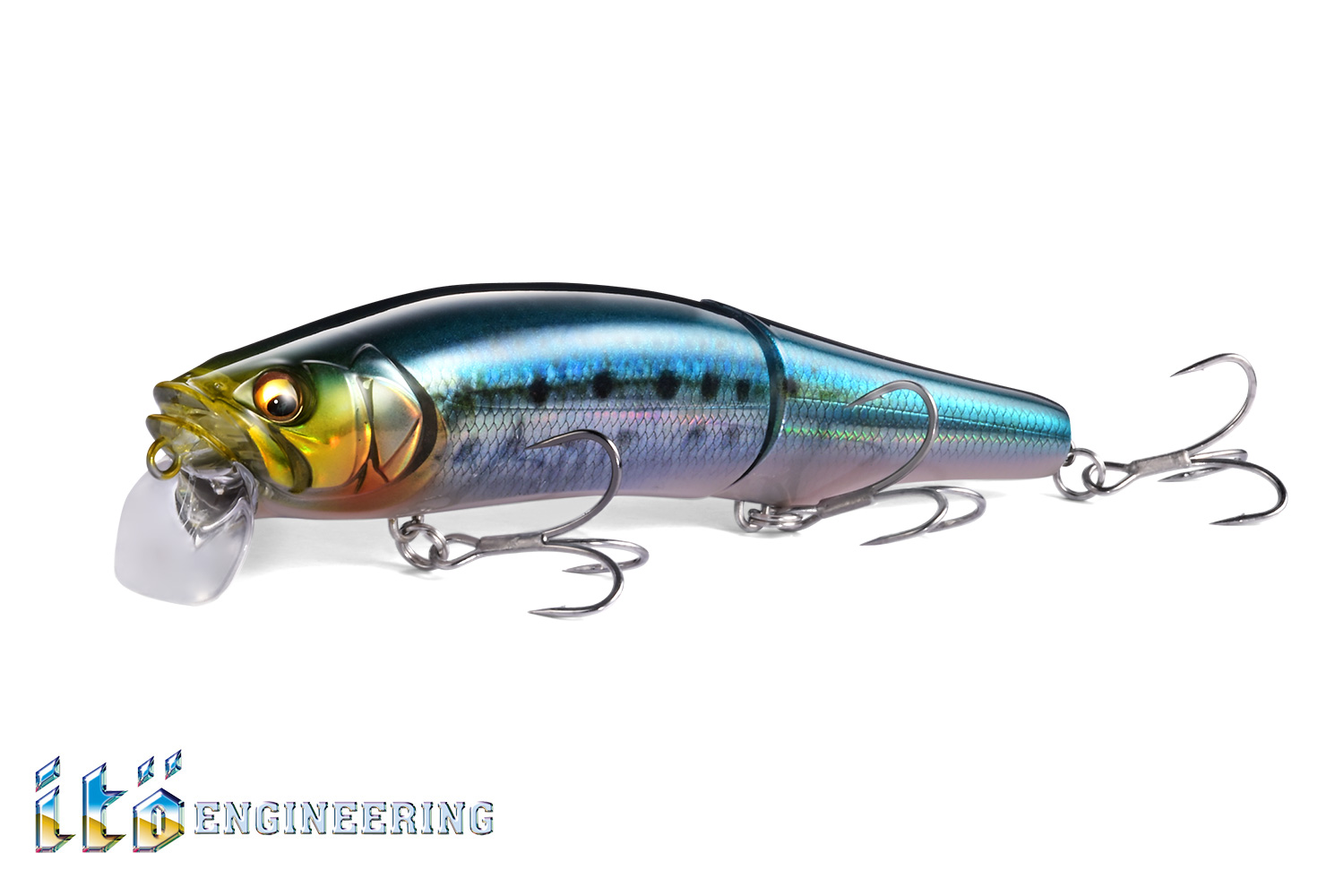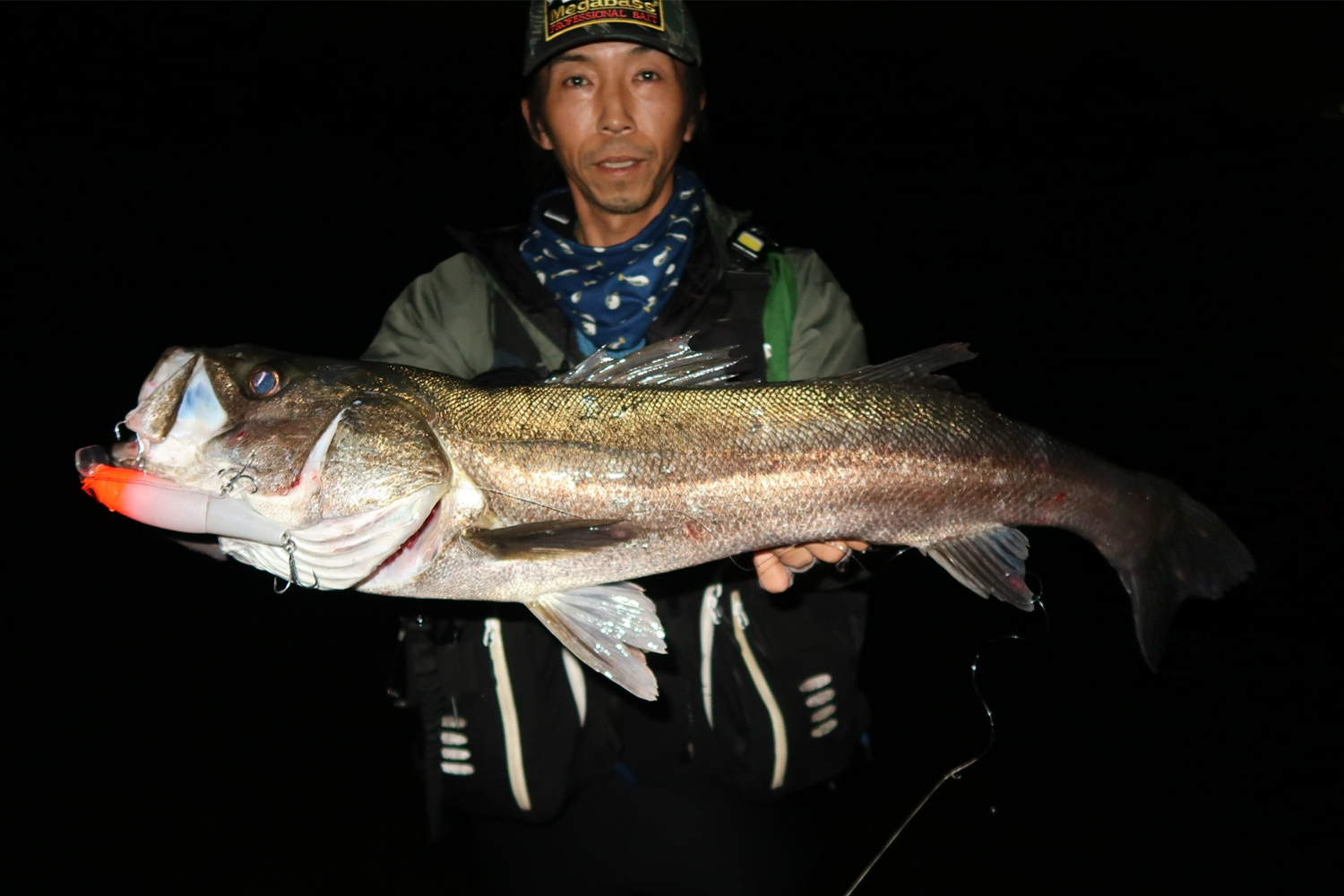 伊東由樹の秘蔵ベイト、ゴーラムは画期的な新機構・ツインスパークLBO(PAT.)を搭載する異次元のジョインテッド・ウェイクベイト。グラマラスなボディから放たれる高いインパクトがモンスターの捕食本能をダイレクトに刺激。ゴーラム147F SWは、マイワシやボラ、コノシロ等の大型ベイトを捕食するビッグベイトパターンにおいて、圧倒的な釣獲力を発揮します。
ゴーラム独自の連続的に鋭く切れ込むターンインアクションは、水面直下をえぐるようなトルクフルなロールアクションで水を攪拌。表層に群れるリアルベイトさながらの鮮烈なフラッタリングを常時発生させます。
ジョインテッドボディが放つしなやかなテールスイングとダイナミックなロールアクションで泳ぎきる「スクリュードライブ」は水面を騒がせ、ハイピッチで放たれるフラッシングと相まって、深く沈んだターゲットや遠く離れたビッグフィッシュにアピール。潮止まりや凪の状態でも、ニュートラルなターゲットをアクティブなフィーディングフィッシュに変えてしまうのは、ゴーラムならではのパフォーマンス。
タフな水面を突如爆発させてしまう、新感覚のフィーディングベイトです。
GORHAM 147F SW is a new dimension of jointed wake minnow, drawing power from its TWIN SPARK LBO (PAT.) for overwhelming performance.
The fierce displacement emitted from the voluminous and highly appealing body stimulates the predatory instincts of monster fish, providing an irresistible alternative to big baitfish such as Japanese sardines, mullet, and whitebait.
In addition to the supple tail swing of the jointed body, the GORHAM's rolling motion produces a deep flash and screw-drive swimming action, generating a powerful surface-roiling presence that boldly appeals to target fish. Even in neutral conditions such as calm winds or dead slick waters, this is a rare bait that turns targets into active surface feeders, leaving explosive experiences in its wake.
SPEC
Price

メーカー希望小売価格
4,500 円 (税別)
TECHNOLOGY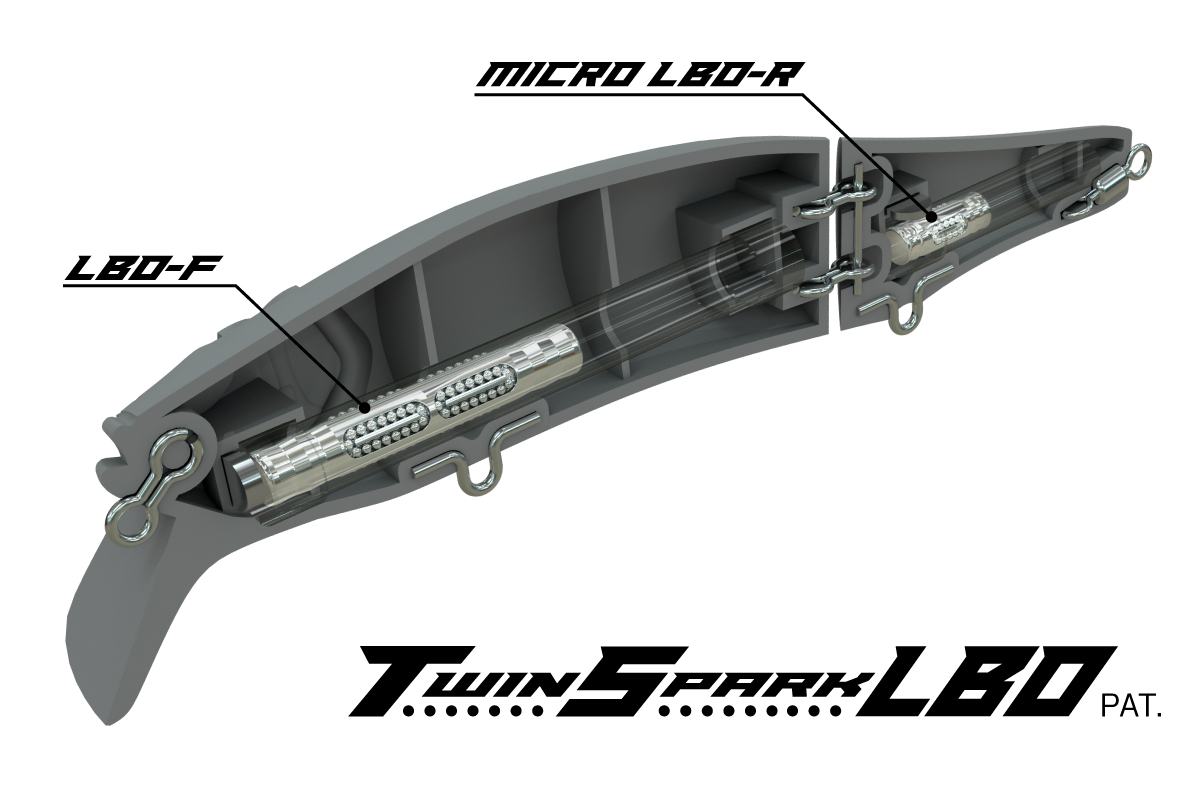 TWIN SPARK LBO (PAT.)
TWIN SPARK LBO (PAT.)
ツインスパークLBO(PAT.)は、連結ボディの双方にLBOⅡを搭載。2基の重心瞬間移動がもたらすキャストインパクトが驚異的な推進力を発揮し、これまでのジョイントルアーの常識を覆すスーパーロングディスタンスゲームを実現しています。さらに、2基のLBOがシンクロし、リールハンドルに手をかけた瞬間から即座にアクションを始動。同軸・同期化されたウエイトマウントはラフウォーターでも破綻のない優れたアクションのスタビリティを生み出します。
The TWIN SPARK LBO (PAT.) harnesses the undeniable performance of the virtually frictionless LBO II(PAT.) moving balancer system. Featuring a twin-configuration with one moving balancer in each jointed section, the casting impact caused by the instantaneous shift of the synchronized balancers produces an astonishing propulsive force, generating a long-distance game that defies the conventional range of jointed lures. Furthermore, the two LBOs immediately leap into optimal swimming position the moment you put your hand on the reel handle, magnetically securing balancers in optimal forward position for consistent swimming performance, even in rough water.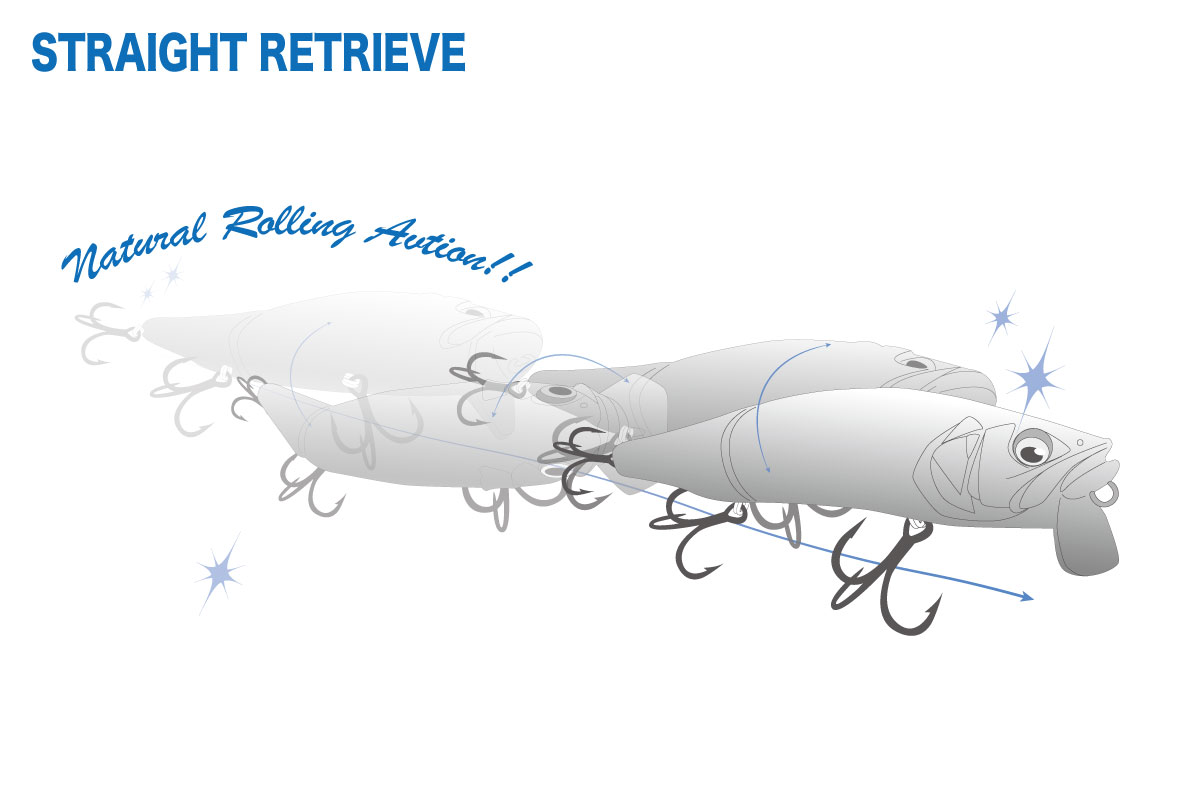 ジョイントボディによるナチュラルなテールスイングと、ツインスパークLBOと同軸・同期化したローリングアクションによるフラッシング、水面で発生させる撹拌水流と引き波の相乗効果により圧倒的なフィーディングインパクトを発揮。
The natural tail swing of the jointed body, coupled with deep flash and surface-agitating rolling action powered by the TWIN SPARK LBO(PAT.) produce an overwhelming feeding impact that will surely reveal newly productive waters.