ドライフライの釣りが、コレで完結。
The dry fly arsenal is now complete.
GH春蝉 -HARUZEMI-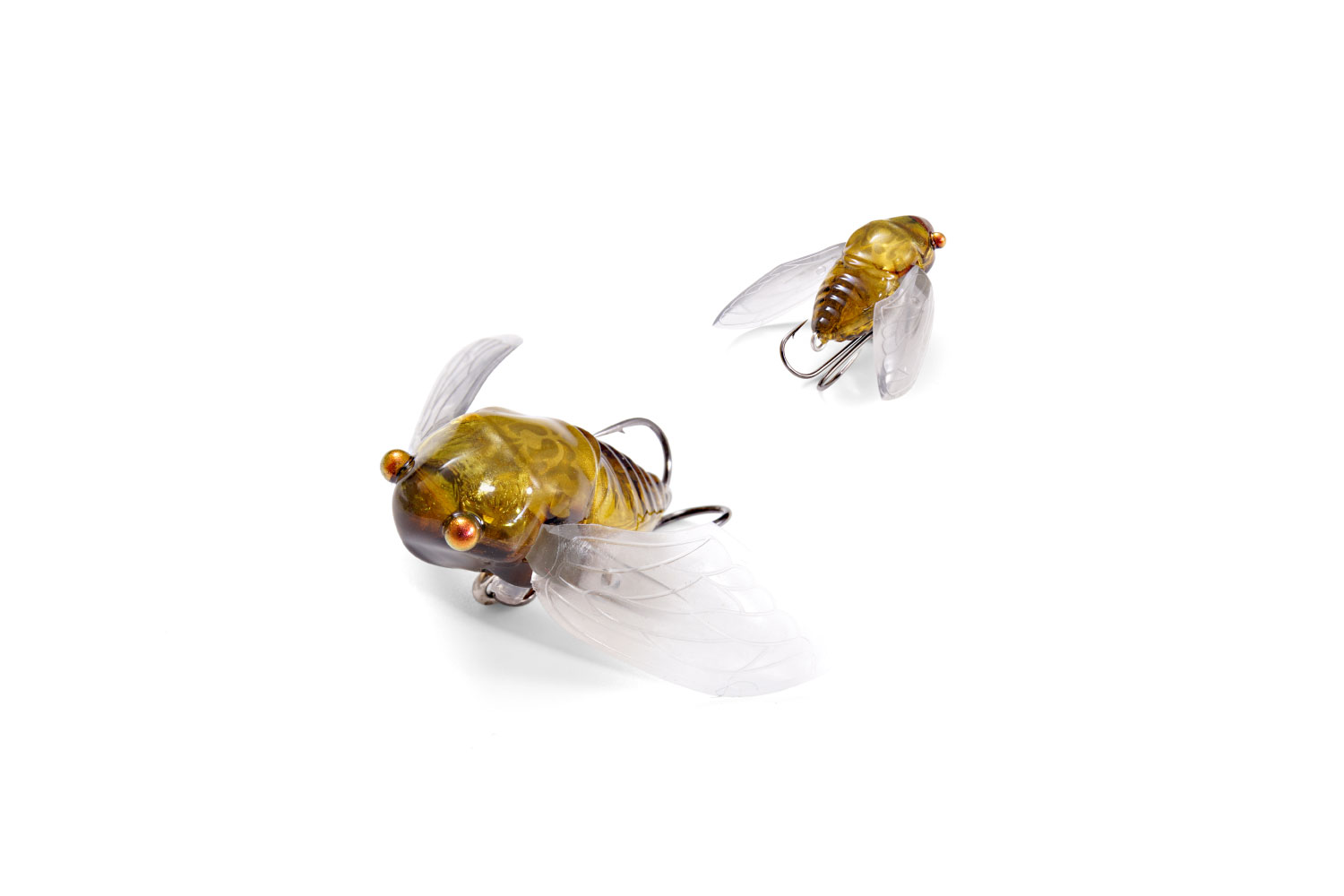 わずか2cm程のGH春蝉は、世界最小のインセクトルアー。フライフィッシングによるドライフライの釣りでは、流すゾーンを外してしまうとアマゴや岩魚はバイトしませんでした。GH春蝉は、ドリフトするコースが多少外れても、わずかなラインテンションで自ら「ハイピッチ波動」を発生。渓魚たちがスポットから離れた場所からGH春蝉を目がけてチェイス、アタックする様は圧巻のひとことです。初夏のテストでは、これまでのドライフライの釣りとルアーによるミノーゲームの釣りを根本から覆す、圧倒的なインセクトフィーディングを発揮。スレきったエリアゲームでも、GH春蝉はニュートラルなトラウトを強制的にサーフェスフィーダーに変える特別な刺激を放ちます。GH春蝉がいよいよ「渓流のトップウォーターゲーム」を確立します。
※画像はプロトタイプです。
At a few hairs over 2cm, the GH HARUZEMI is among the world's smallest injection molded insect lure for trout.
The GH HARUZEMI generates its own "high pitch wave" with the gentlest line tension, even if the lure's drift is slightly off. In dry fly fishing, many finicky feeders like amago will not bite if you are even slightly out of the drift zone.
However, the way the fish leave their traditional spots to chase and attack the GH HARUZEMI is truly a sight to behold. Even in a slack water areas, this lure provides a special nano stimulus to turn neutral trout into voracious surface feeders.
SPEC
Price

メーカー希望小売価格
1,570 円 (税別)
TECHNOLOGY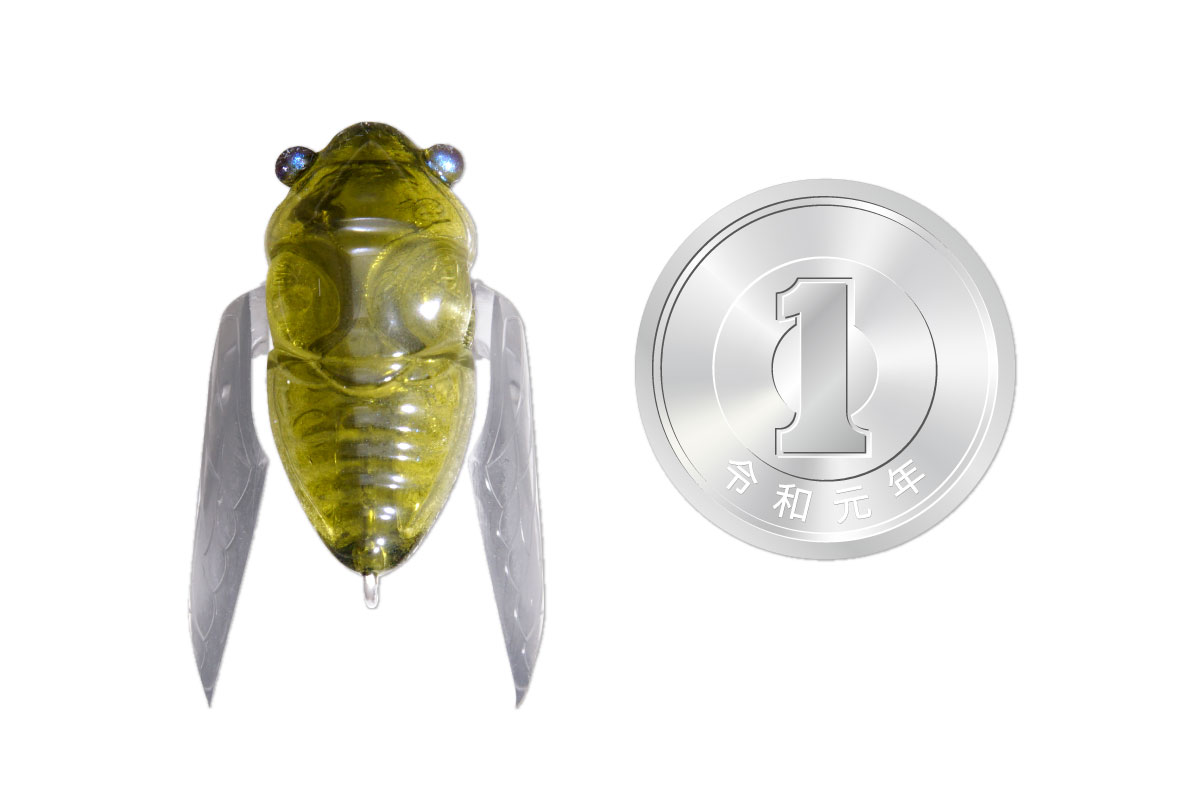 まさに虫、世界最小の羽根ルアー
The smallest cicada style plug in the world!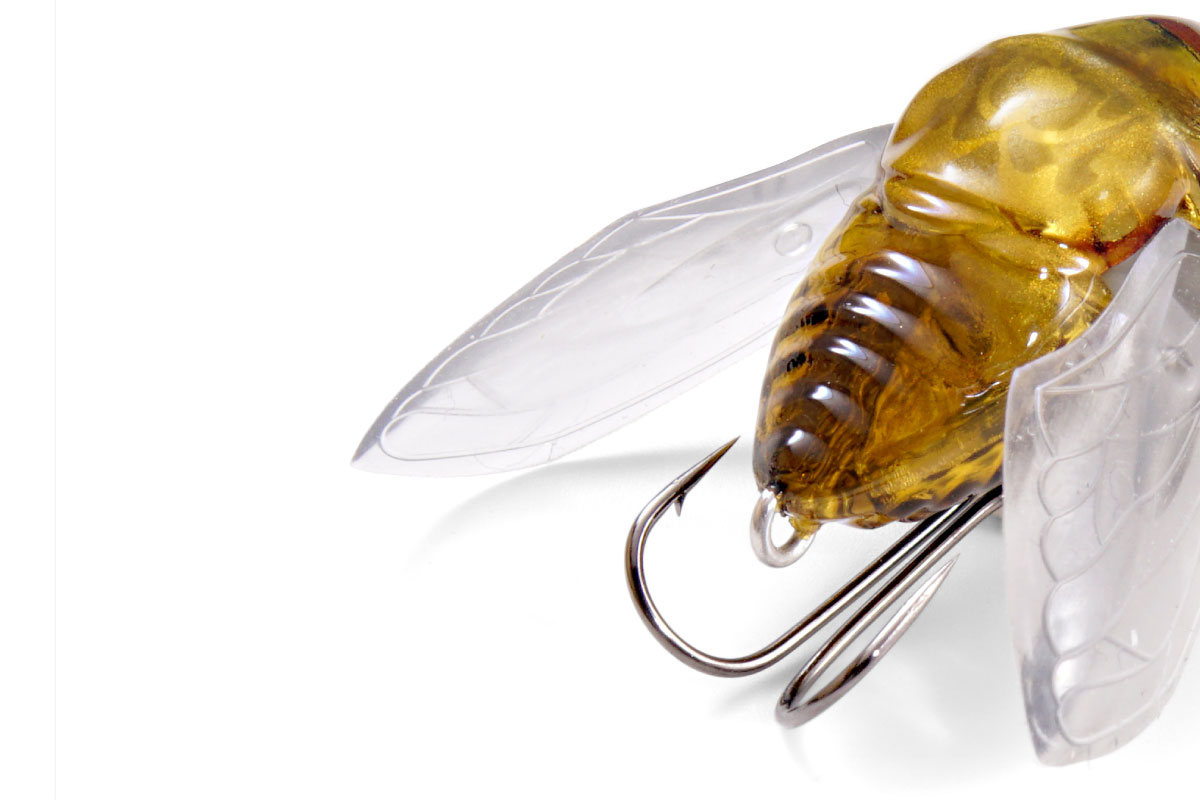 ついばむような弱いバイトでも フッキングに持ち込める特注細軸Wフック
Custom-made W hook to capture even the lightest bites