新形状ウイングでレスポンスアップ!& Newラトルサウンドのハイアピールモデル登場!
Introducing a highly responsive wing design & high appeal rattle sound!
BEETLE-X HOVER CRAWL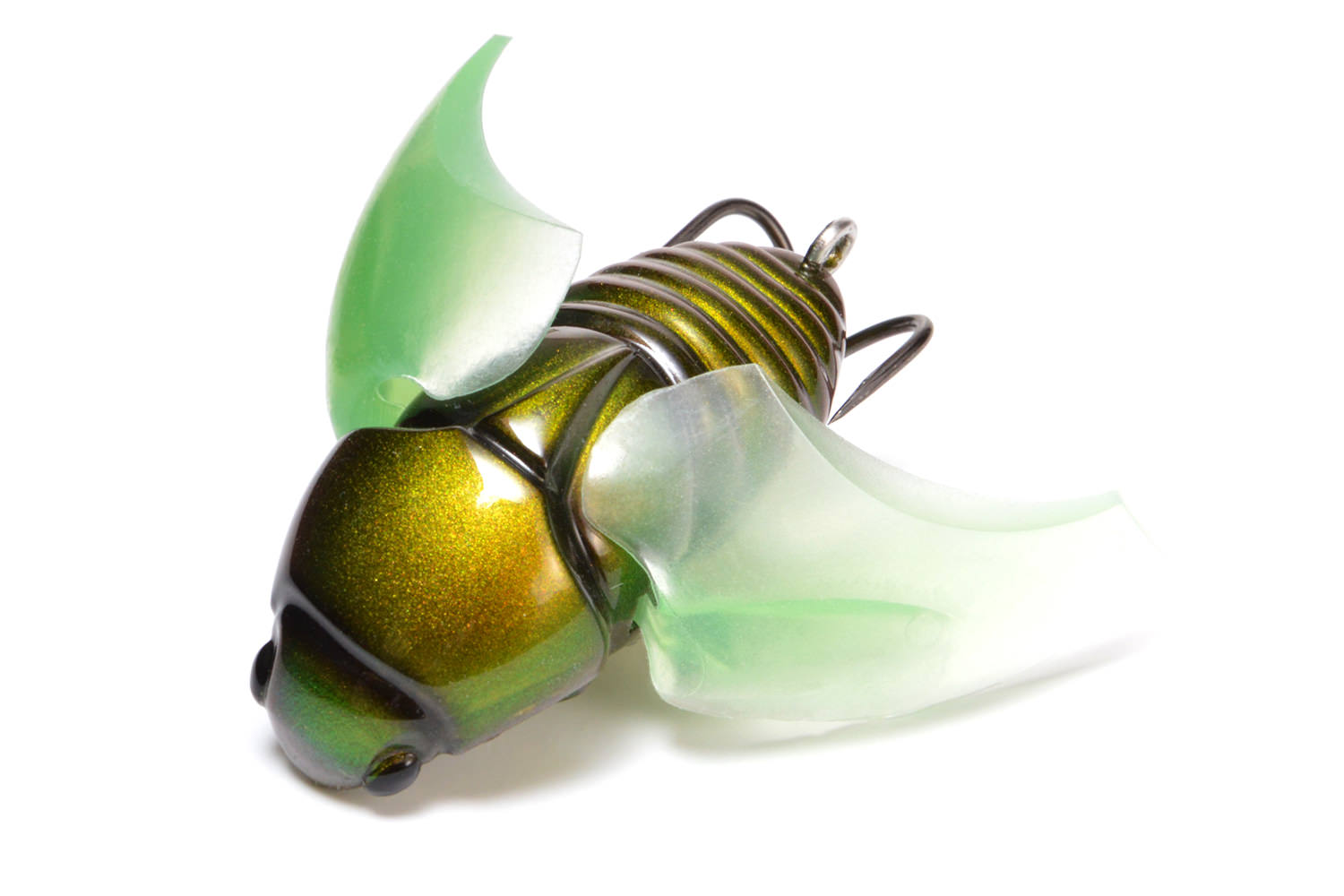 数々の"虫食い"モンスターを魅了してきたビートルX。
ビートルX「ホバクロ」は、その見た目、アクション、サウンドといったアピールポイントすべてのインパクトをさらにリアルスペックアップ。
軽比重・低弾性AIRウイングをリファインし、高次元のレスポンスで水面を浮上滑走(ホバリング)しながら攪拌するハイピッチクロールアクションと、ラフウォーターにおける卓越したスタビリティを実現。Φ6.0mmスティールウェイトラトルに加えてグラスラトルを追加し、水中に響くロートーンと瀕死の虫を思わせる繊細なハイトーンのハイブリッドサウンドにチューニング。虫特有の甲殻、起毛などの質感を再現するため、さらなるリアルフィニッシュを施し、ただそこにあるだけで独特の存在感を放ちます。
※画像はプロトタイプです。
BEETLE-X enchants bug-eating monster bass with its enticing action and siren call.
Featuring AIR wings crafted with a material selected both for low elasticity and specific gravity, BEETLE-X HOVER CRAWL is able to perform a high-pitched crawling action that practically dances across the surface, even in rough conditions. Carefully tuned sound profile features a precise mix of steel and glass rattles, for a multilayered sound that consistently draws targets from afar. Finished with unprecedented detail, the HOVER CRAWL shines with alluring realism.
※The photograph is a prototype.
SPEC
Other.1

Hook : #3(Double hook)

Price

メーカー希望小売価格
1,800 円 (税別)