ギル&鮒パターンにとことんアジャスト‼究極のスナッグレスシャッドが、あらゆる場所へ濃密コンタクト!
The ultimate jungle-crawling swimbait!
SLEEPER GILL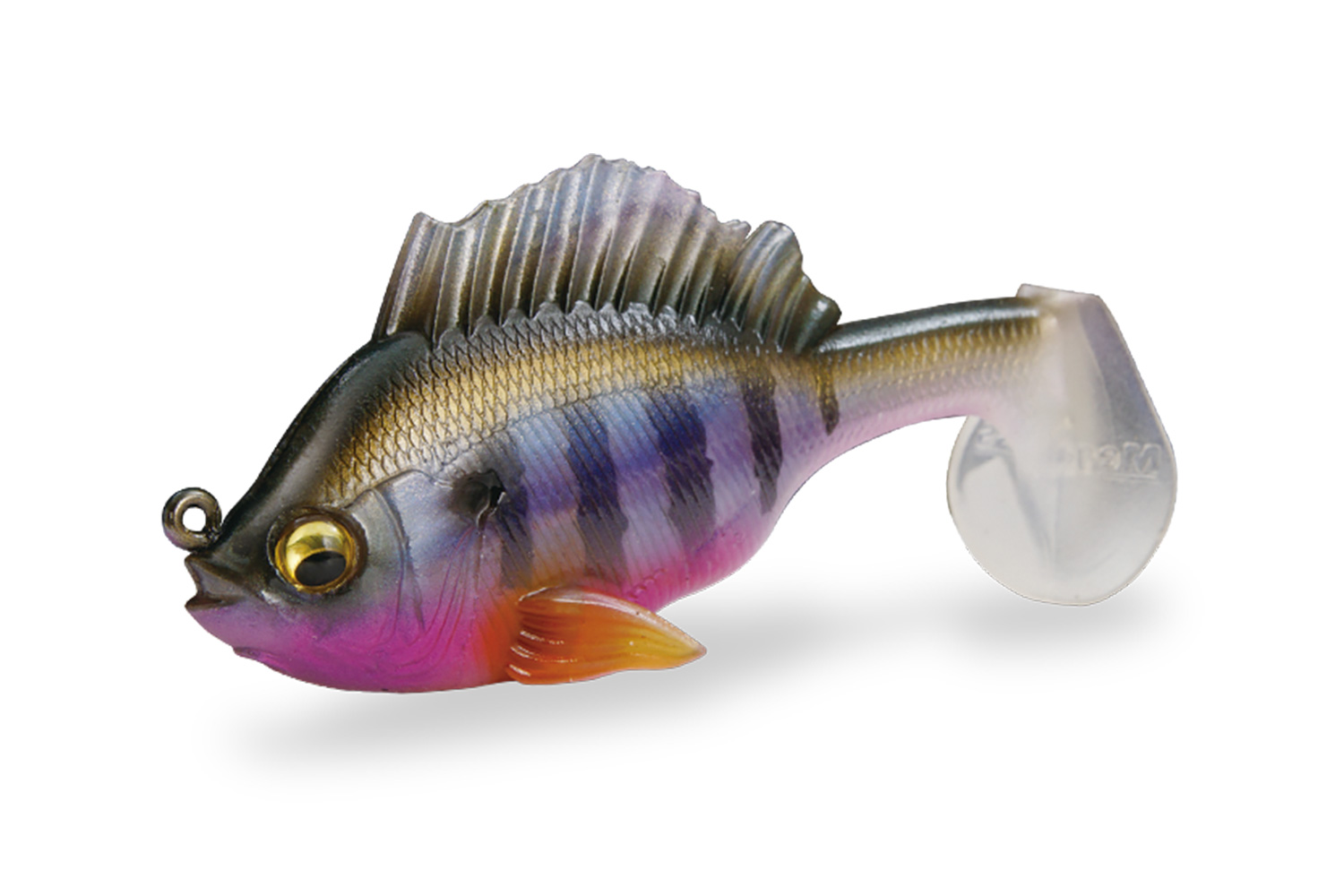 ギルパターンや鮒パターンでは、幅広ベイトを捕食中のバスに対し、通常のスイムベイトやファストムービングルアーでは誘いきれない状況があります。そんな時、スリーパーギルは、超スロームービングによる濃密な喰わせのコンタクトを成立させます。入り組んだレイダウン、カヴァーブッシュ、ウィードボトムエリアやリザーバーのティンバーやボトムスタンプ等、スタックが多発しそうなエリアを舐め尽くす、濃密なスキャンが可能。スリーパーフックデザインのスナッグレス&スイムボディが生み出す艶めかしいリアルアクションは、小さなブルーギルや鮒の姿をしたメガバス流のスイムジグと考えて良いでしょう。
※画像はプロトタイプです。
When deploying gill and crucian carp patterns, there are situations where regular swimbaits and fast-moving lures are not enough to tempt discerning predators. In such situations, the SLEEPER GILL's unrivaled realism and enticing slow-retrieve ability conjure key bites. Featuring an adaptation of the dorsal fin weed guard pioneered by the DARK SLEEPER, the SLEEPER GILL can be sent where others fear to swim. Its jungle-crawling ability enables precision targeting of intricate laydowns, cover areas, weeds, standing timber, bottom structure, and more. Designed with a concealed top hook to trick veteran targets, the body features a hollow zone that compresses with the bite for sure hooksets. Low center of gravity design and pectoral fin balancers contribute to bottom-contact swimming stability, allowing for stealthy approaches through key structure areas.
SPEC
Price

メーカー希望小売価格
900 円 (税別)
TECHNOLOGY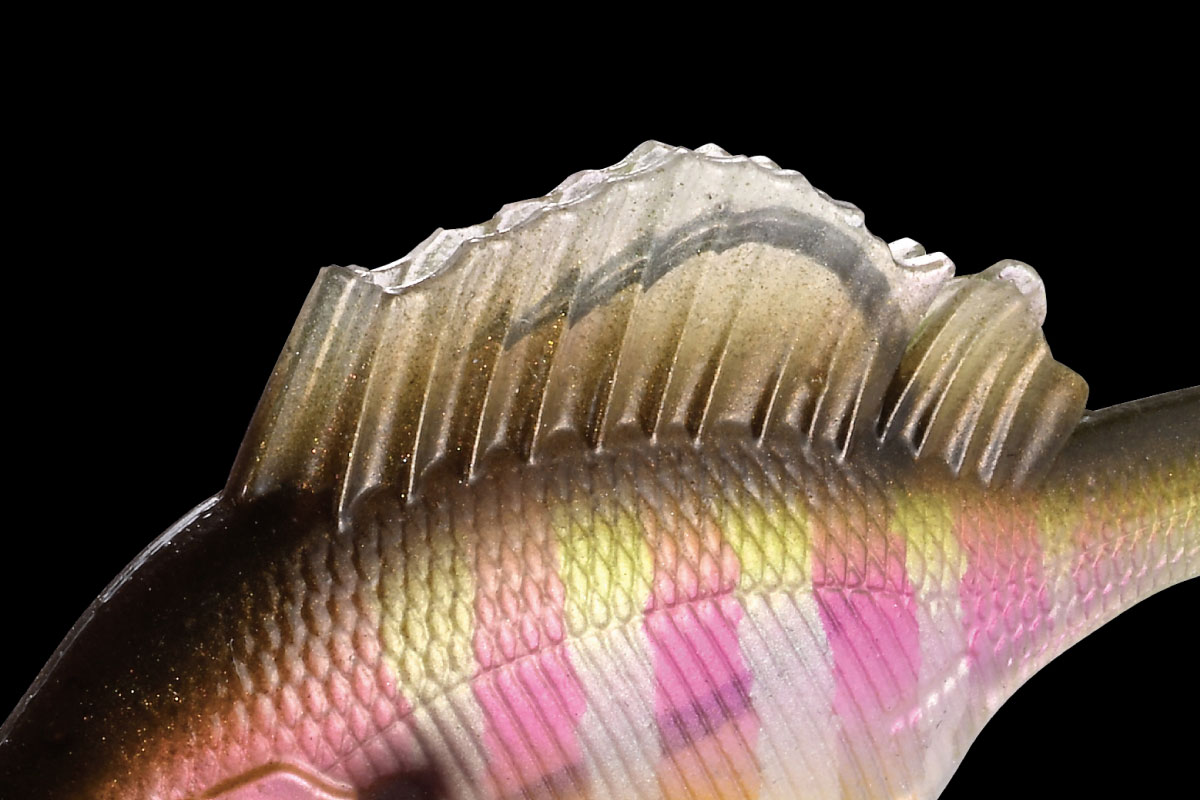 WEED GUARD FIN (PAT.P)
WEED GUARD FIN (PAT.P)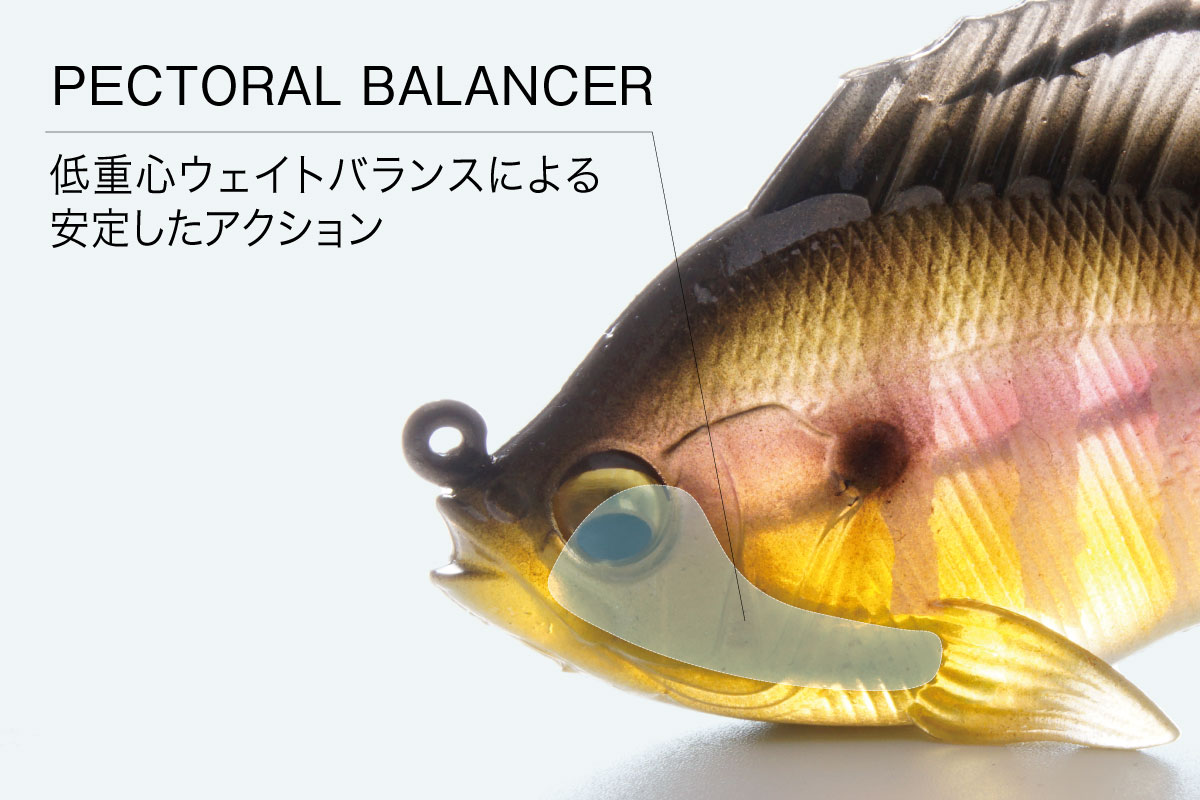 PECTORAL BALANCER
PECTORAL BALANCER
Stable action created by low center-of-gravity weight balance.