キャスティング・ブレードジグ"マキッパ"に 新サイズ登場!!
キャスティング・ブレードジグ"マキッパ"に 新サイズ登場!!
MAKIPPA 50g/60g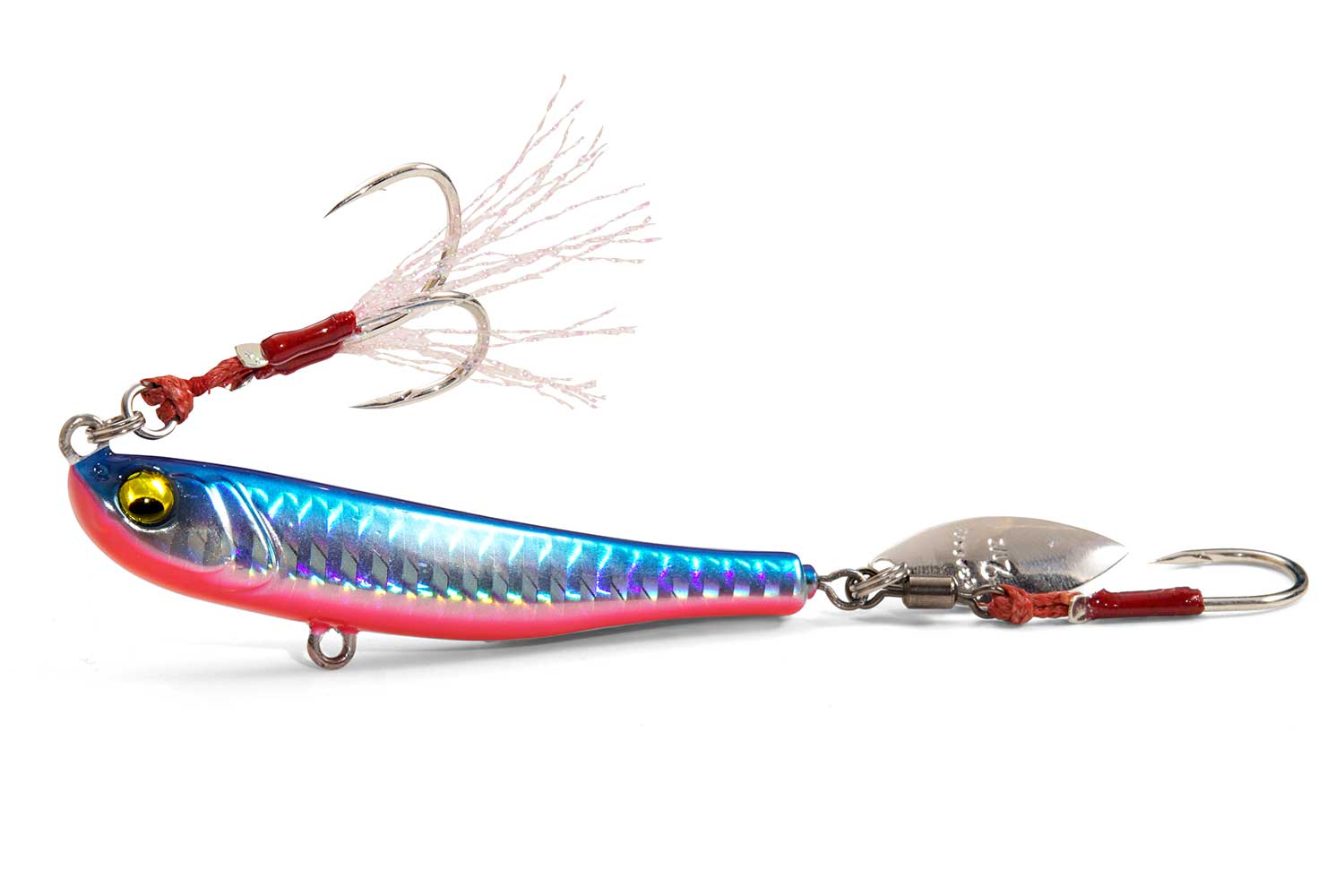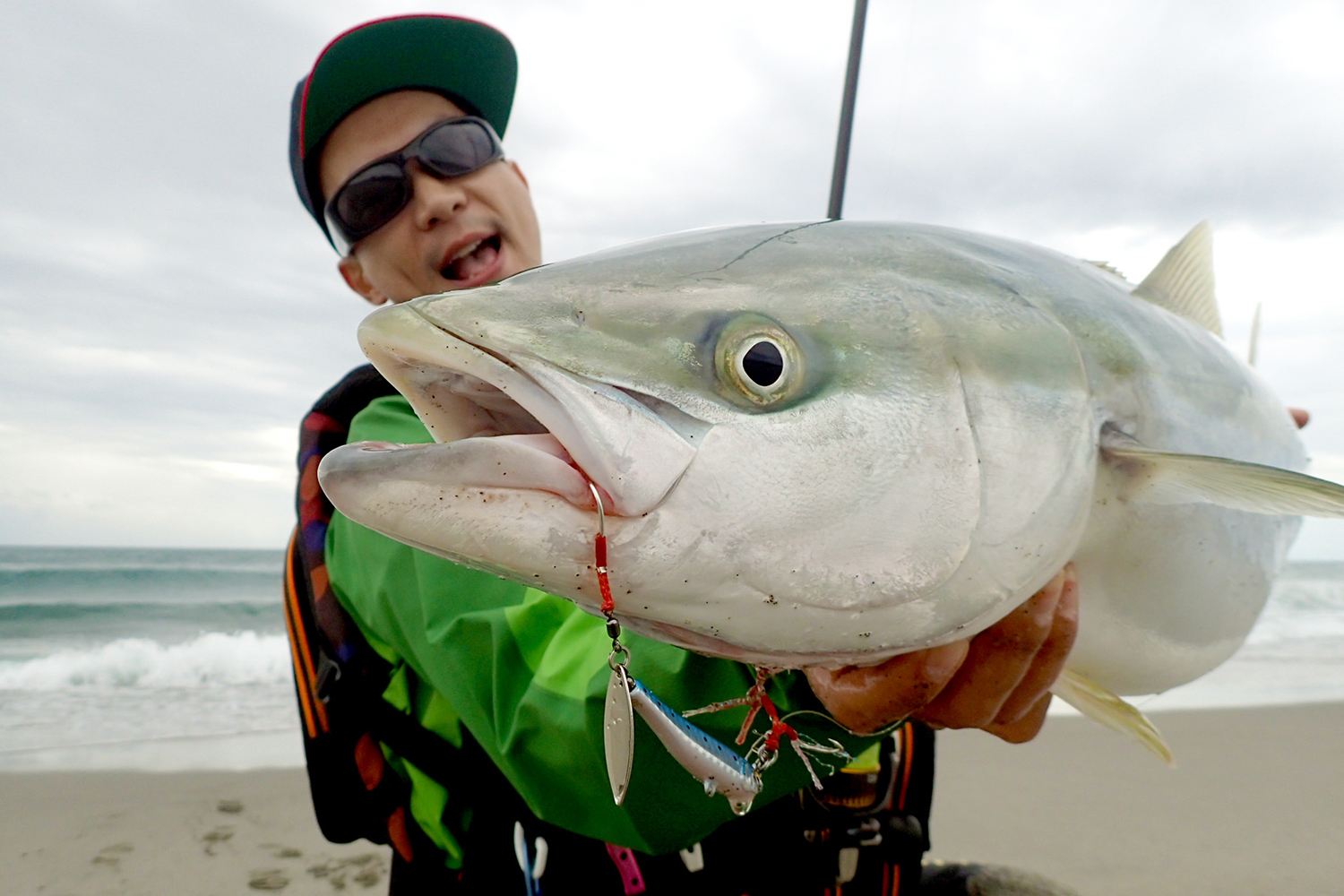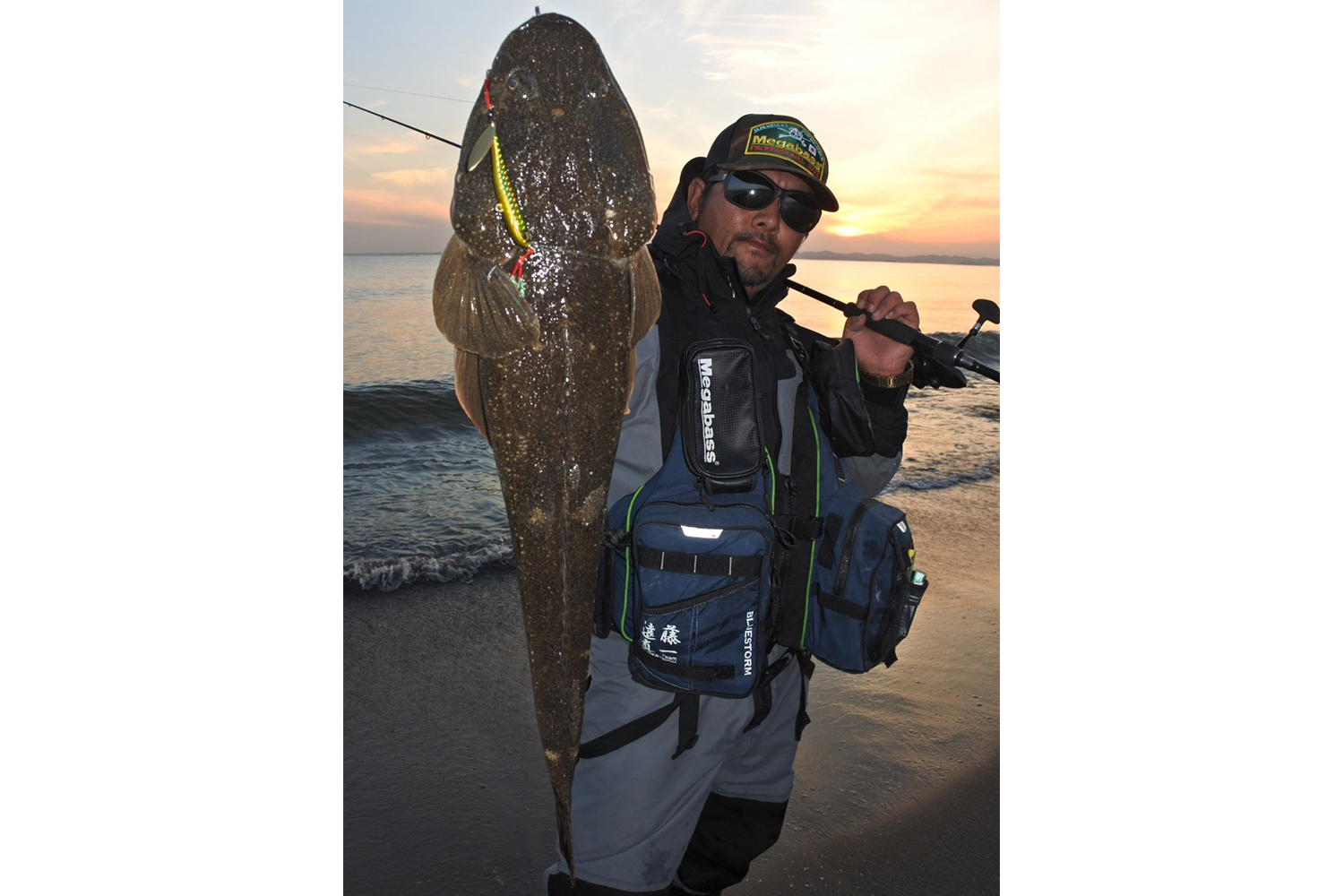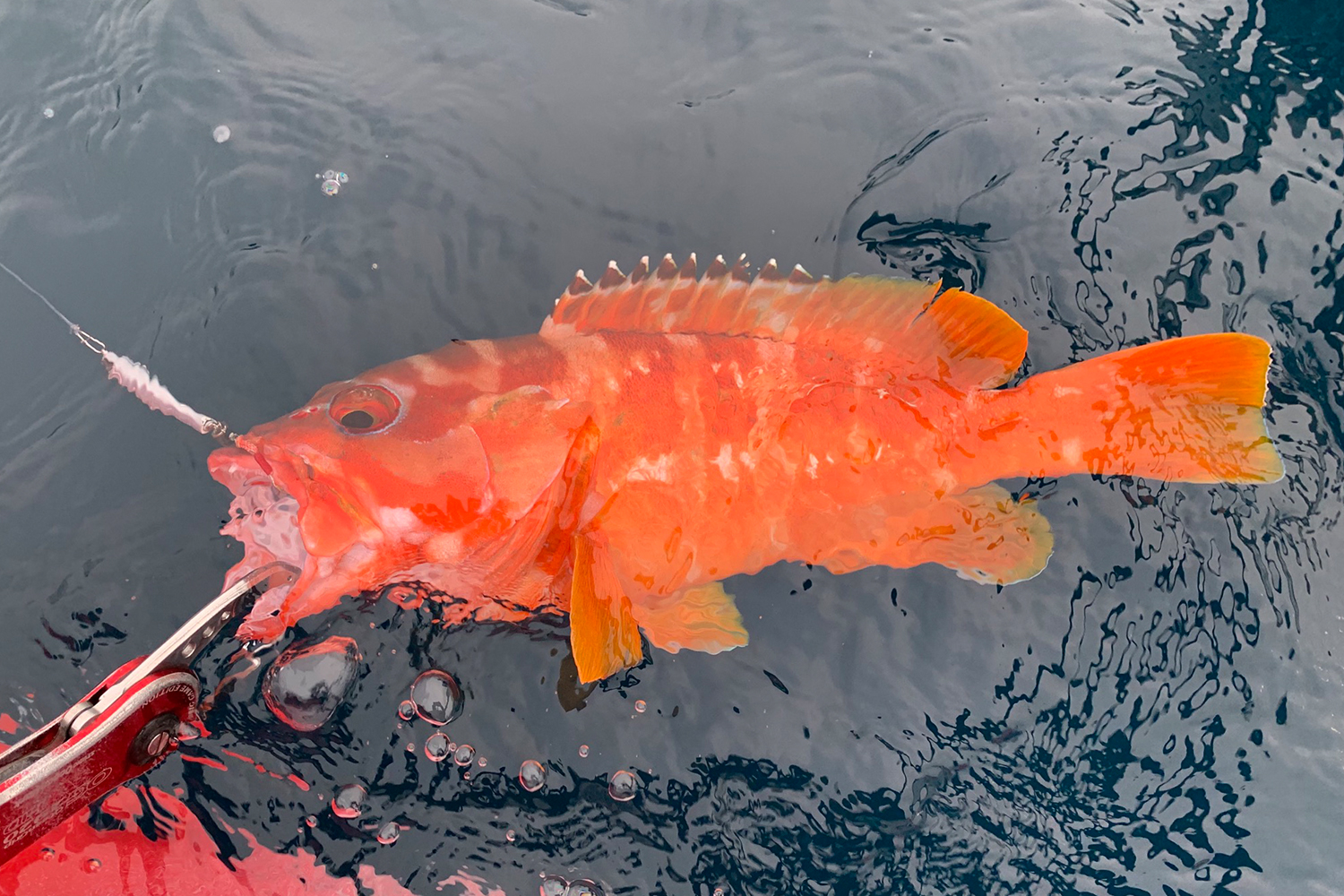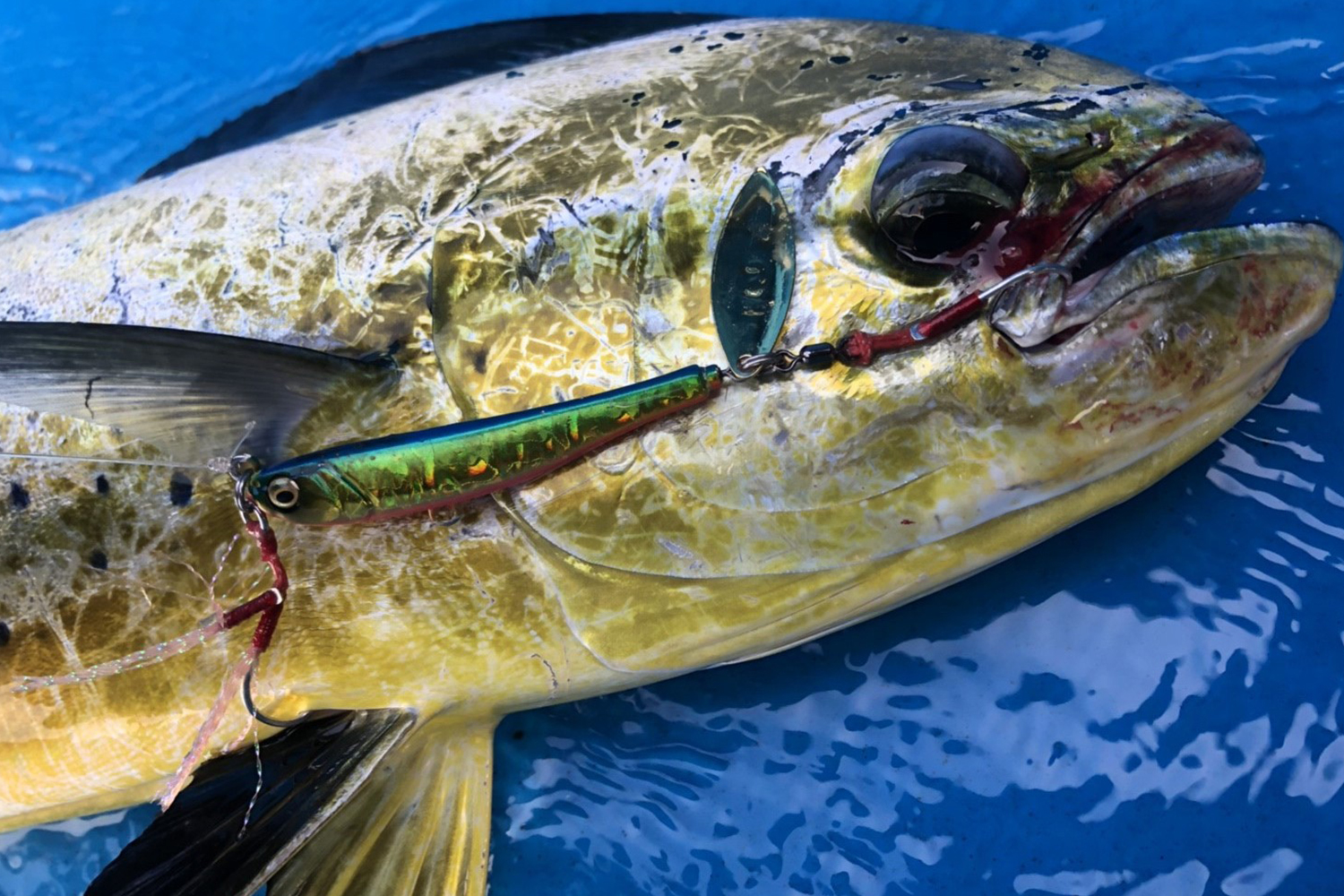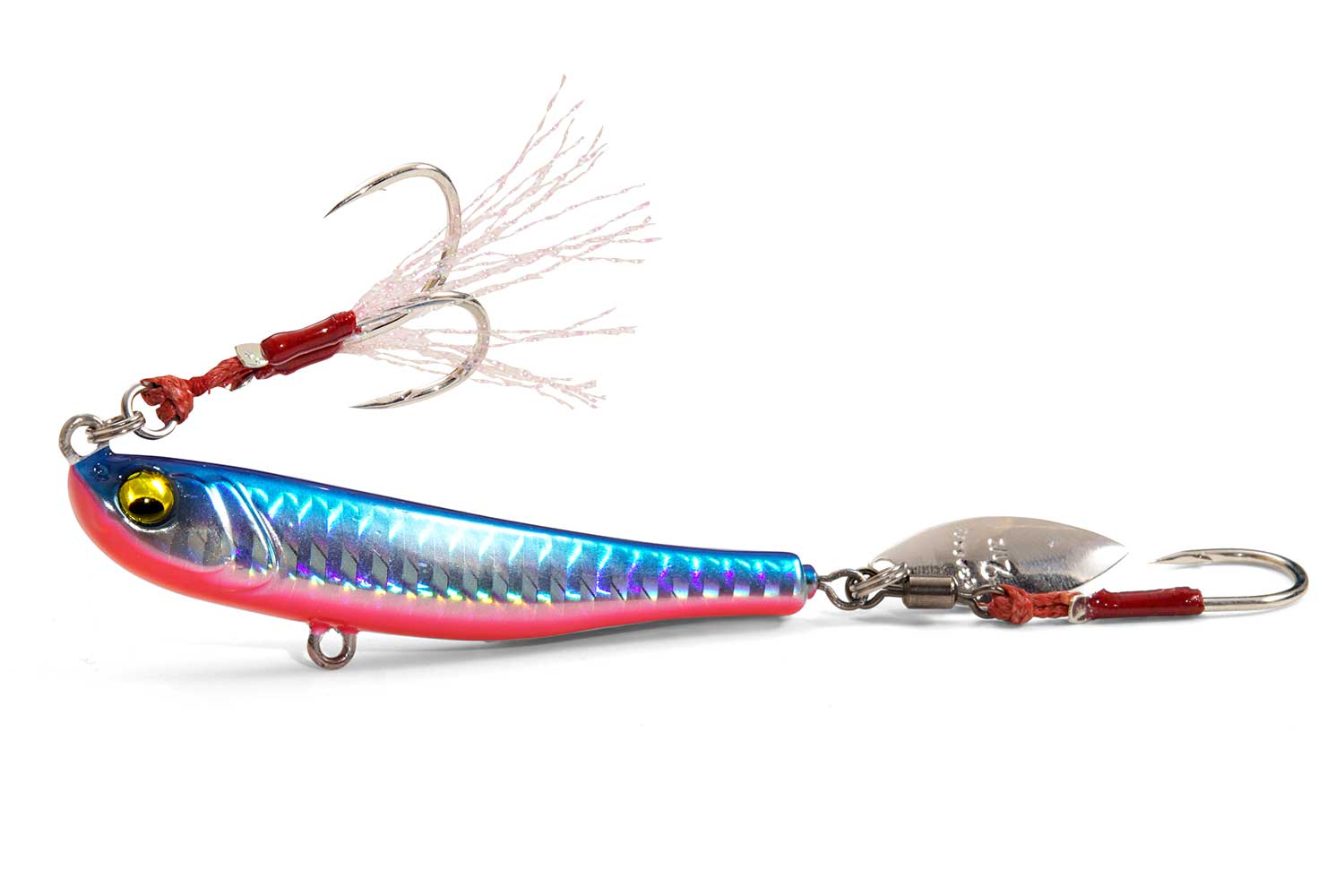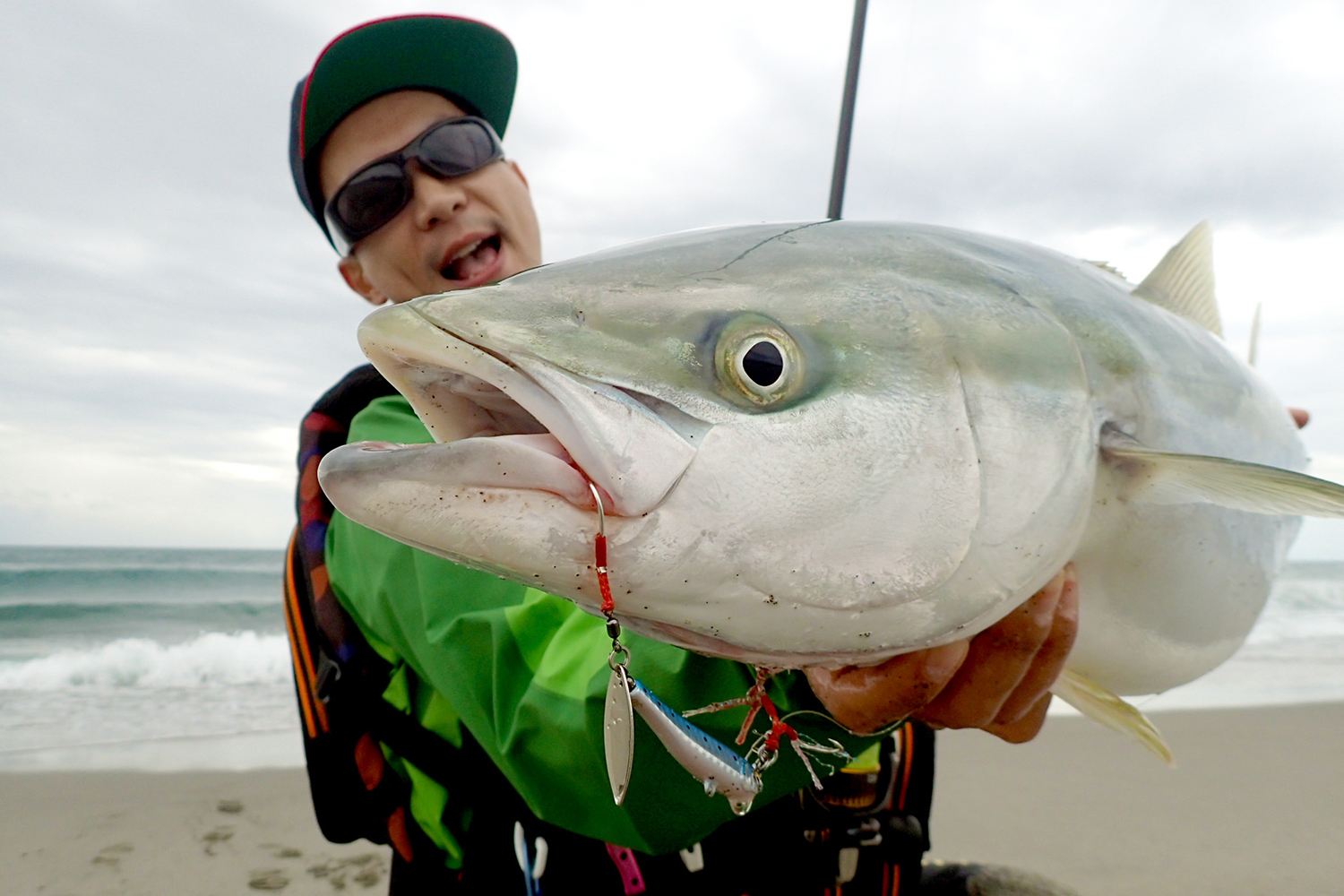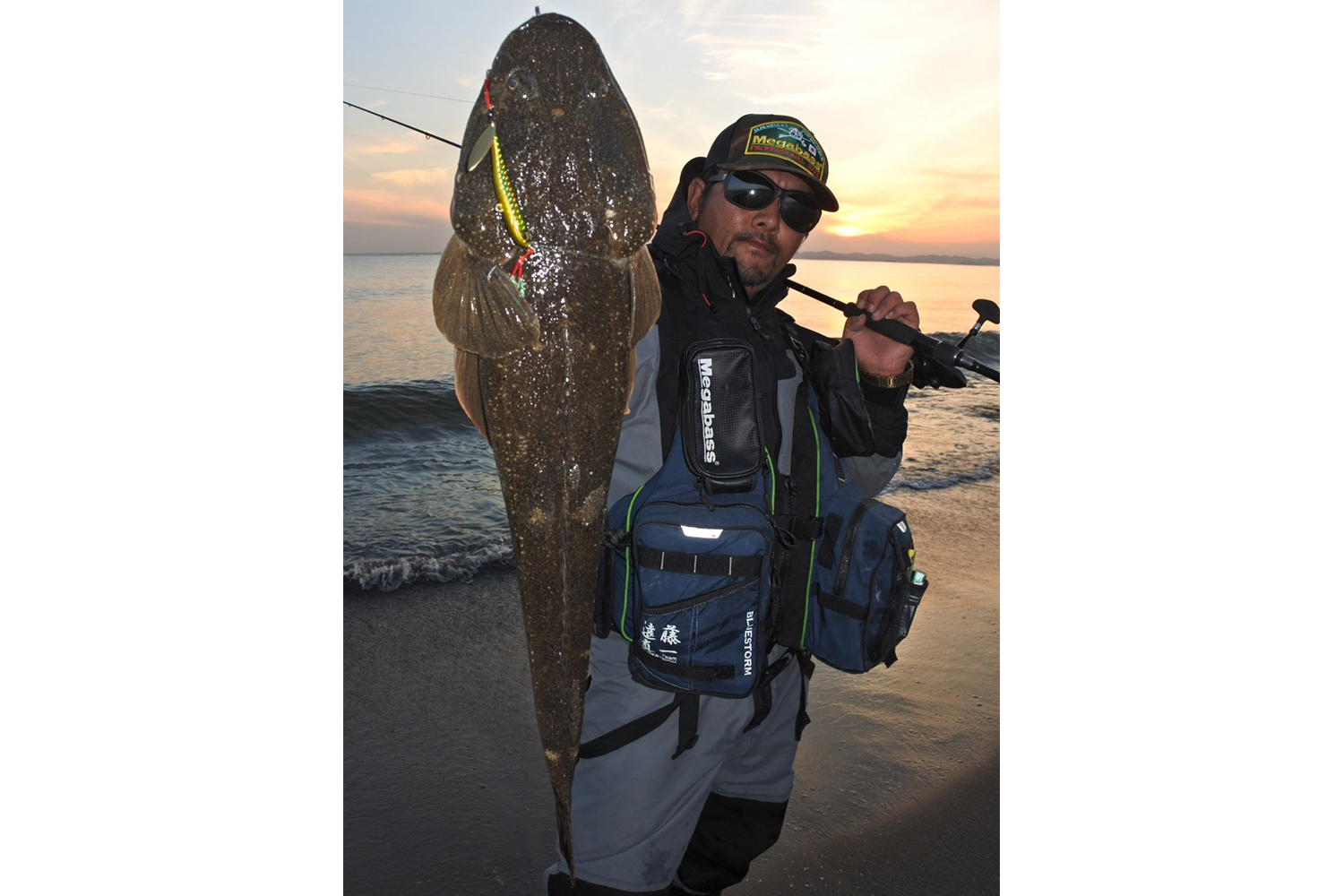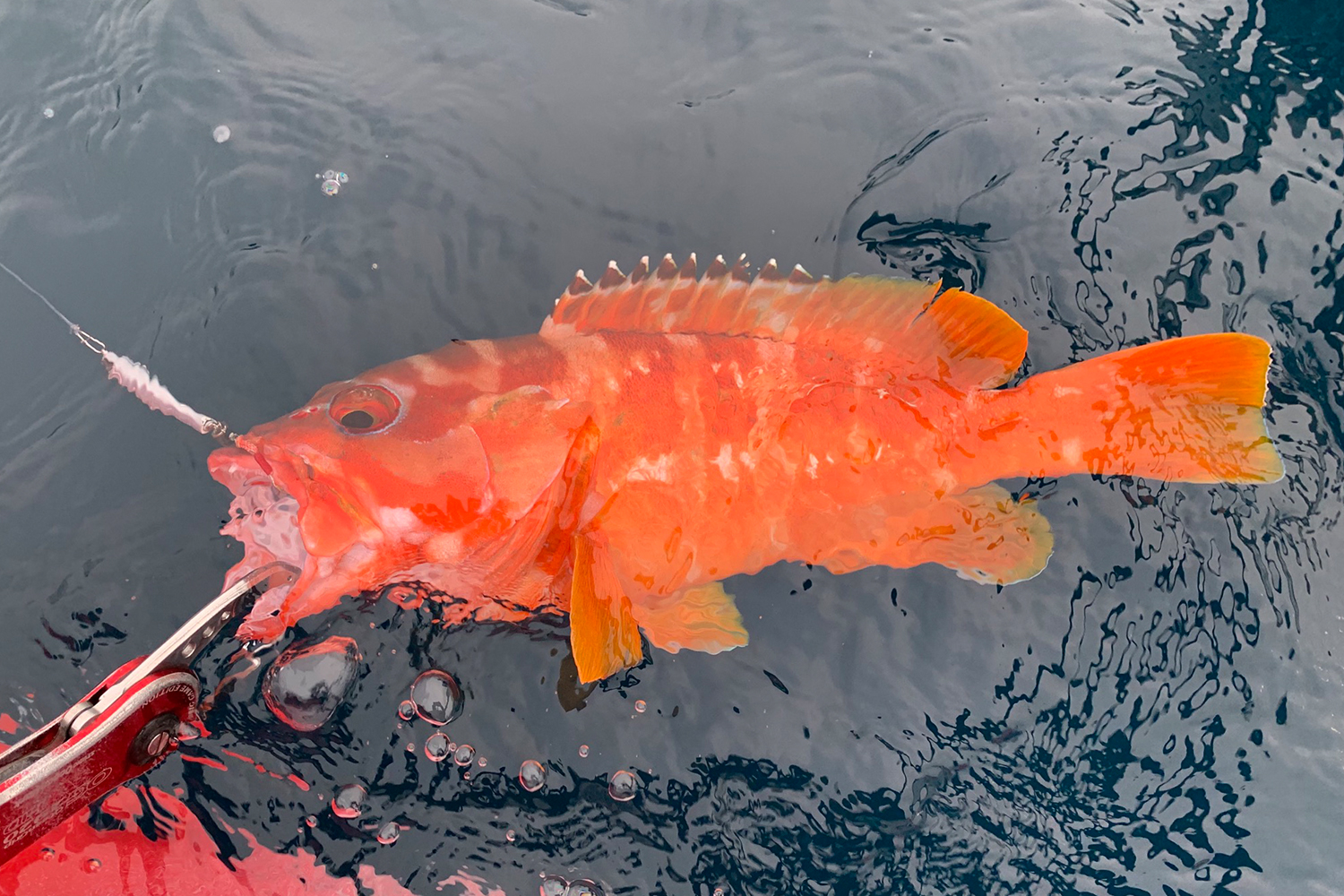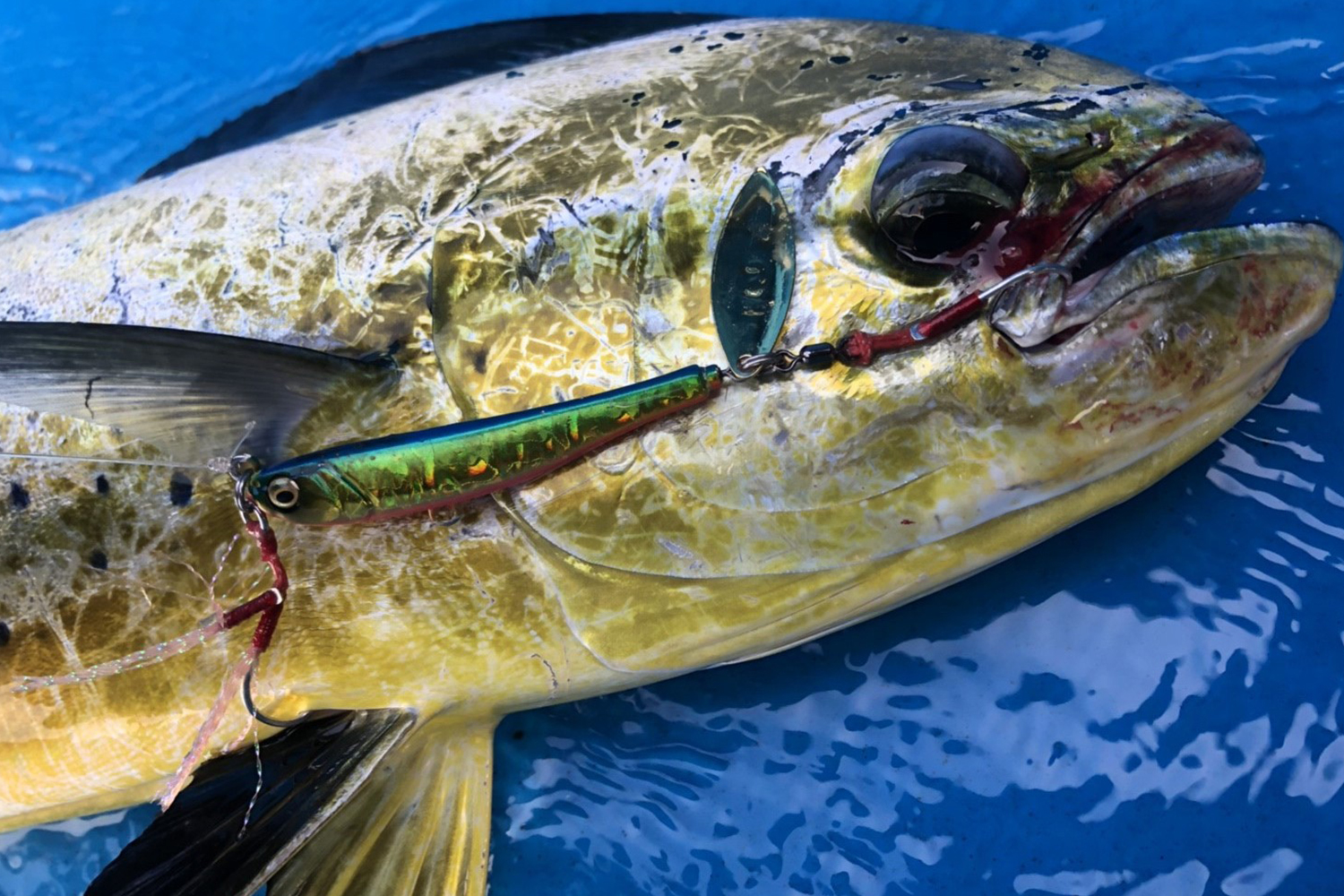 マキッパはその名の通り、投げて巻くだけの新感覚キャスティング・ブレードジグ。ソルトウォーターシーンにおいて、キャスティングジグは飛距離性能と多様な魚種に有効なことから定番のルアーとなっていますが、思い描いたアクションを出すのが難しかったり、狙ったレンジをキープしづらかったりと、使うには慣れや経験が必要なルアーといえます。マキッパは、キャスティングジグの使いにくさをカバーし、誰もが簡単に扱えるよう、徹底チューンを施しました。テールには巻くだけで集魚効果の高いブレードを装着し、さらにブレードの回転を阻害せずにブレードバイトを高確率でフックアップ可能な、ブレードフックシステム(PAT.)を搭載。計算されたボディバランスと各パーツの配置により、ボディが回転することなく安定したスイミング&フラッシングでターゲットを誘います。
使い方は着水後、即リーリングすれば表層を、沈めてからリーリングすれば中層やボトム付近をレンジキープするため、ターゲットの泳層に合わせた攻略ができます。
あらゆる魚種に効果的なティンセル付きアシストフックを標準装備しており、また腹部に設けたおまかせアイにより、好みに合わせてダブル、トリプルフックなどを追加装着可能です。特にボトムからバイトしてくる魚には、おまかせアイへのフック装着が効果的。対象魚は、シーバス、ヒラメ、マゴチ、ブリ(イナダ、ワラサ)、サワラ、カンパチ、アジ、サバ、タチウオ、マダイ、クロダイ、根魚類と、多種多様なターゲット。マキッパを貴方のソルトウォーター釣行に常備すれば、あらゆる釣り場で活躍してくれることでしょう。
■対象魚
シーバス、ヒラメ、マゴチ、サワラ、カンパチ、ブリ(イナダ、ワラサ)、アジ、サバ、タチウオ、マダイ、クロダイ、キビレ、根魚類 etc...
As the name indicates, the MAKIPPA is a new type of casting blade jig that simply needs to be retrieved to be effective. In saltwater fishing, casting jigs are a mainstay lure due to their flight distance and their effectiveness against many types of fish, but it takes a lot of practice and experience to use them properly, as it can be difficult to perform the desired action or keep to the desired range. The MAKIPPA has been thoroughly tuned to minimize those challenging aspects of use and create a lure that anyone can easily handle. The tail features a blade that attracts fish extremely well with a simple retrieve and incorporates the BLADE HOOK SYSTEM (PAT.) that reliably hooks up blade bites without impeding the rotation of the blade. The calculated body balance and placement of parts avoids body rotations and allows for stable swimming and flashing that attracts targets.
If you commence your retrieve immediately after splashdown it will cover the surface range. If you let it sink, then you can cover the mid-range or bottom according to where your targets are, thanks to the MAKIPPA's excellent range-keeping ability.
MAKIPPA comes equipped with a tinsel assist hook which is effective against many types of fish, and the customization eye on the belly allows you to attach double or triple hooks according to your preference. Putting a hook on the customization eye is particularly effective against fish attacking from underneath the lure. The target fish are varied, and include seabass, flounder, magochi, amberjack, Japanese Spanish mackerel, greater amberjack, Japanese horse mackerel, mackerel, largehead hairtail, red sea bream, and black sea bream. If you make the MAKIPPA a part of your saltwater fishing arsenal, it will surely perform for you in many situations and entice many species of fish. 
* The photograph is a prototype.
SPEC
Type

50g : ¥1,000
60g : ¥1,050

Price

メーカー希望小売価格
1,000 ~ 1,050 円 (税別)
TECHNOLOGY
おまかせアイ
Customization eyes
状況に合わせてダブルフック、トリプルフックなど装着可能な「おまかせアイ」を搭載。
お好みに合わせてチューンナップが可能!
※当製品にはトリプルフックは付属されておりません。
Equipped with a customization eye that allows the attachment of double or triple hooks according the situation. Tune it to preference!
* This product does not include a triple hook.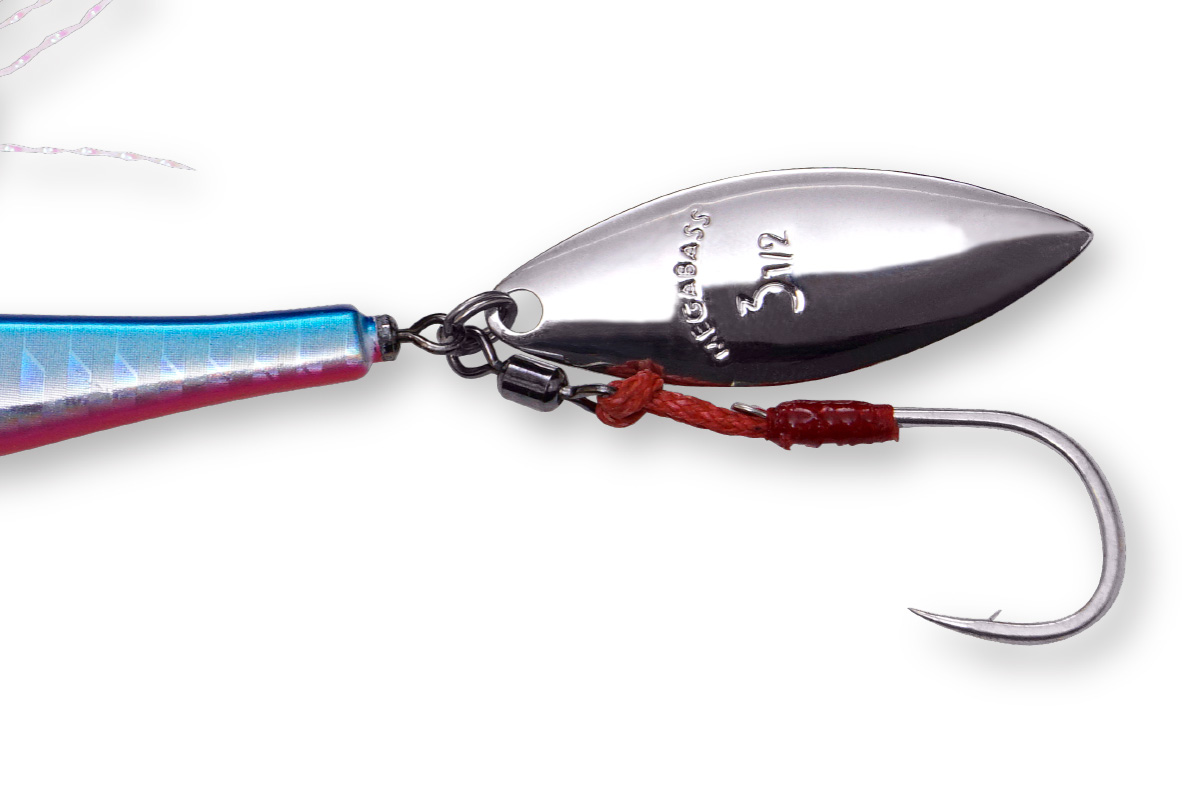 ブレードフックシステム (PAT.P)
BLADE HOOK SYSTEM (PAT.P)
ブレードバイトを超高確率でフックアップ!
#2.5のスモールブレード搭載により、
キャスティングのみならず、バーチカルでの
SLJ(スーパーライトジギング)にも対応。
Super-High Percentage Hooking of Blade Bites.