サワラ爆釣カスタム
A specially tuned MAKIPPA model for sharp-toothed predators.
MAKIPPA SAWARA TUNE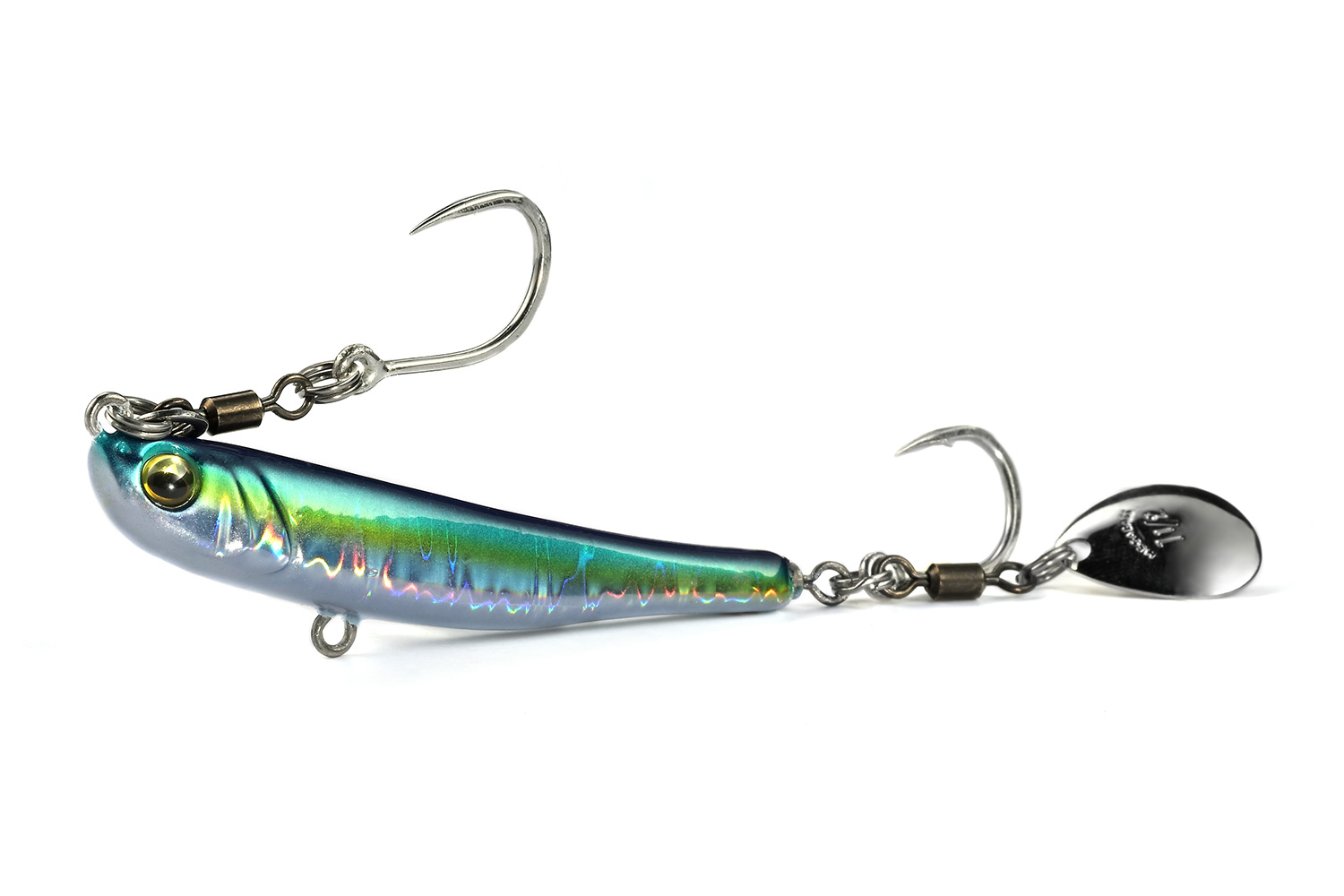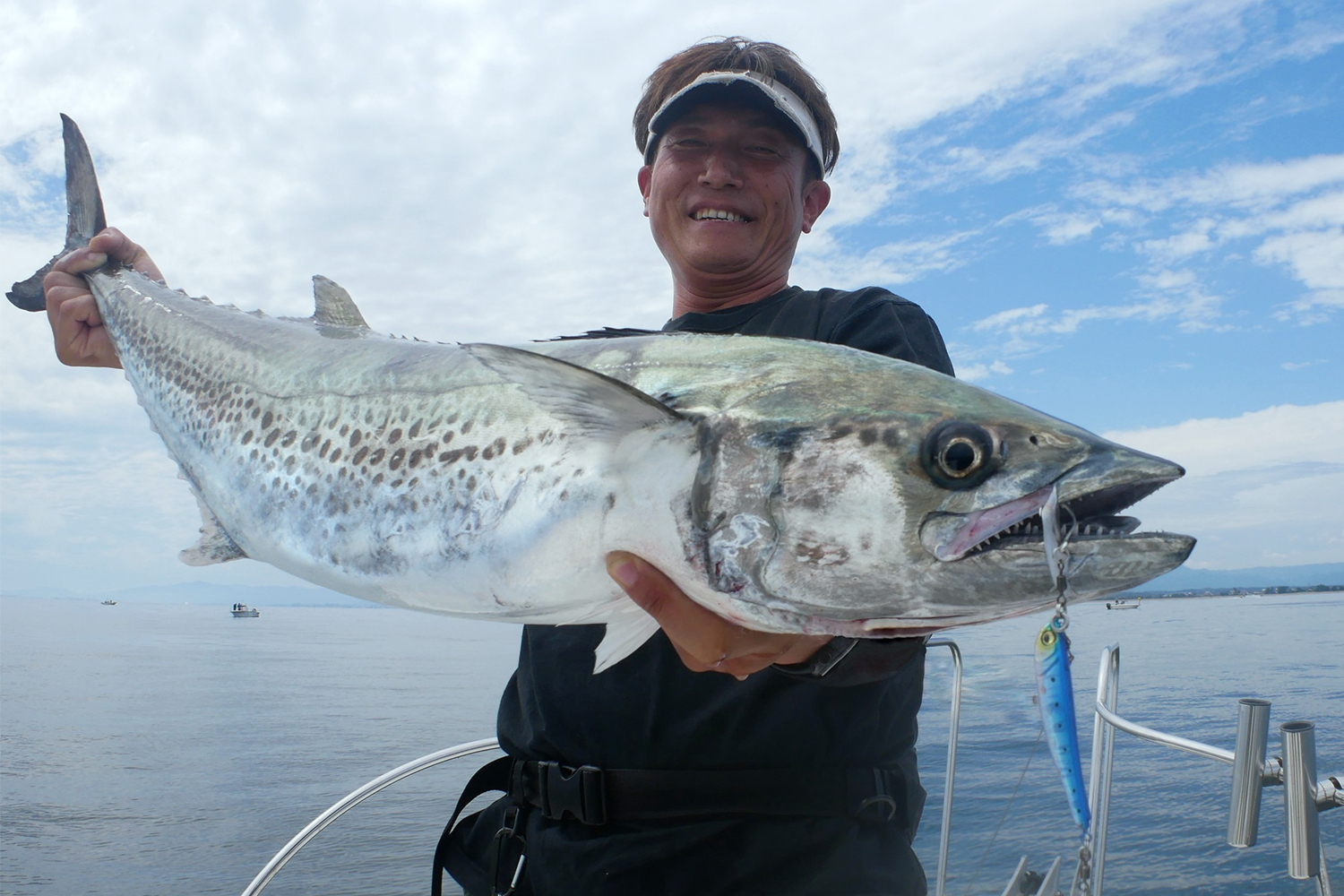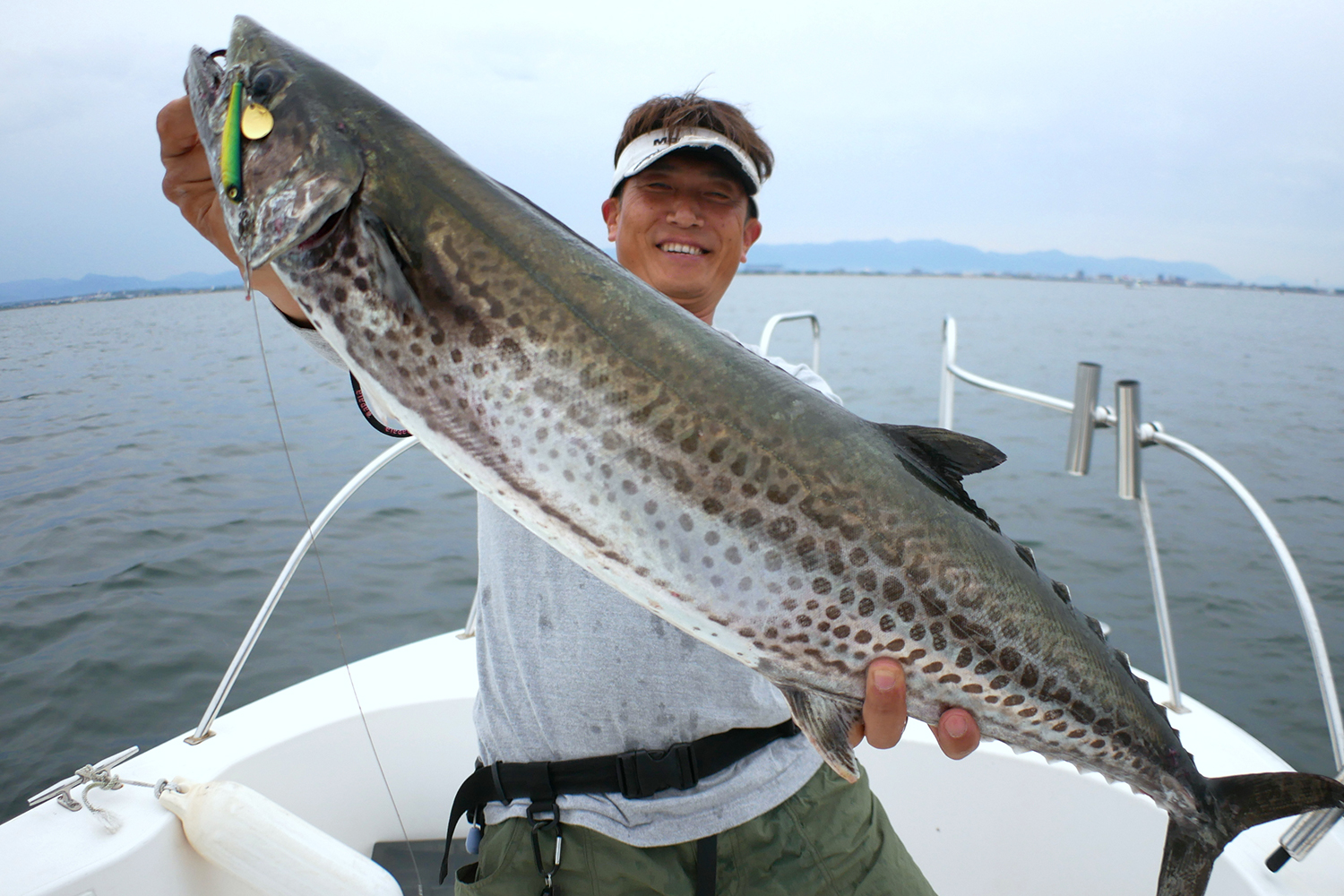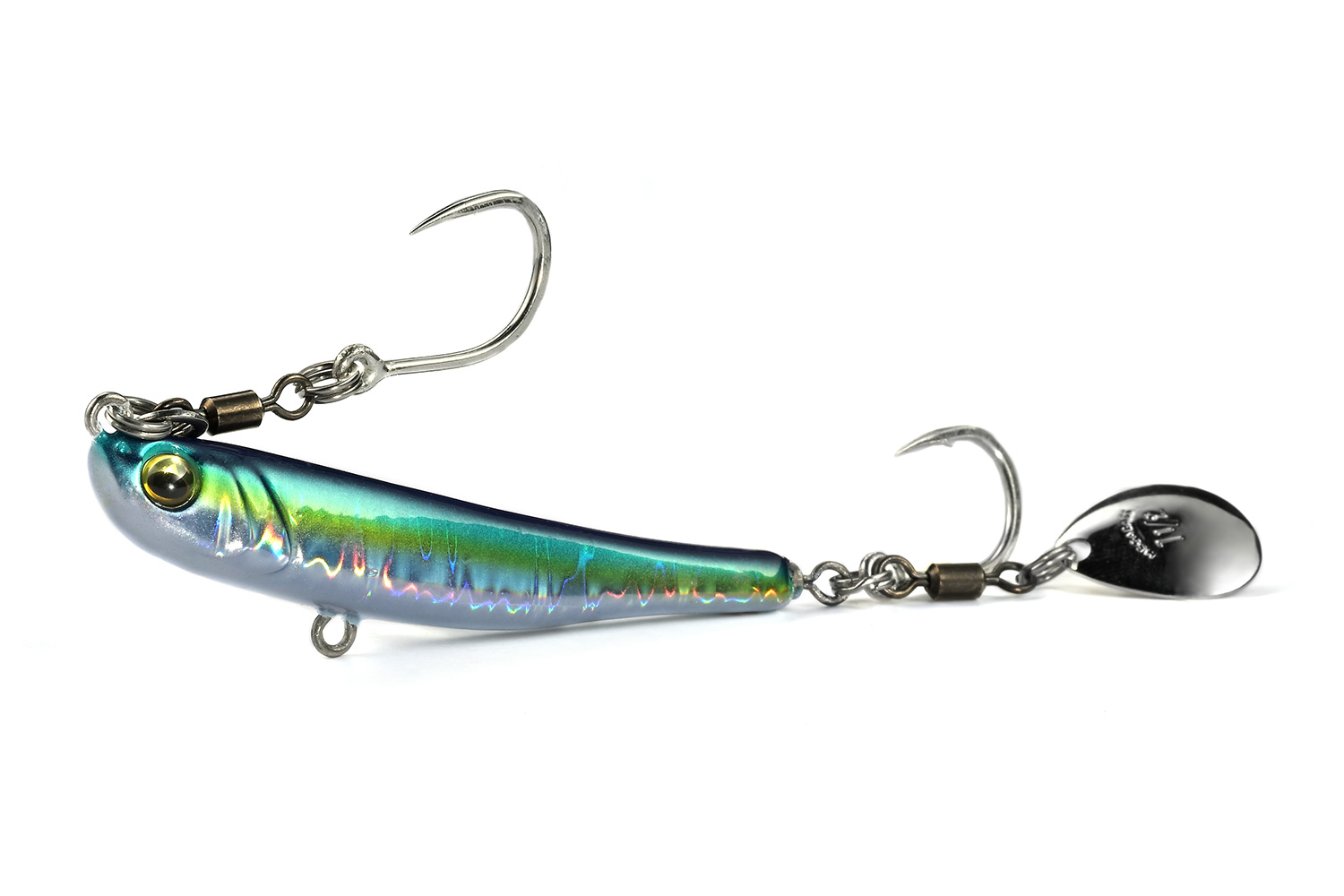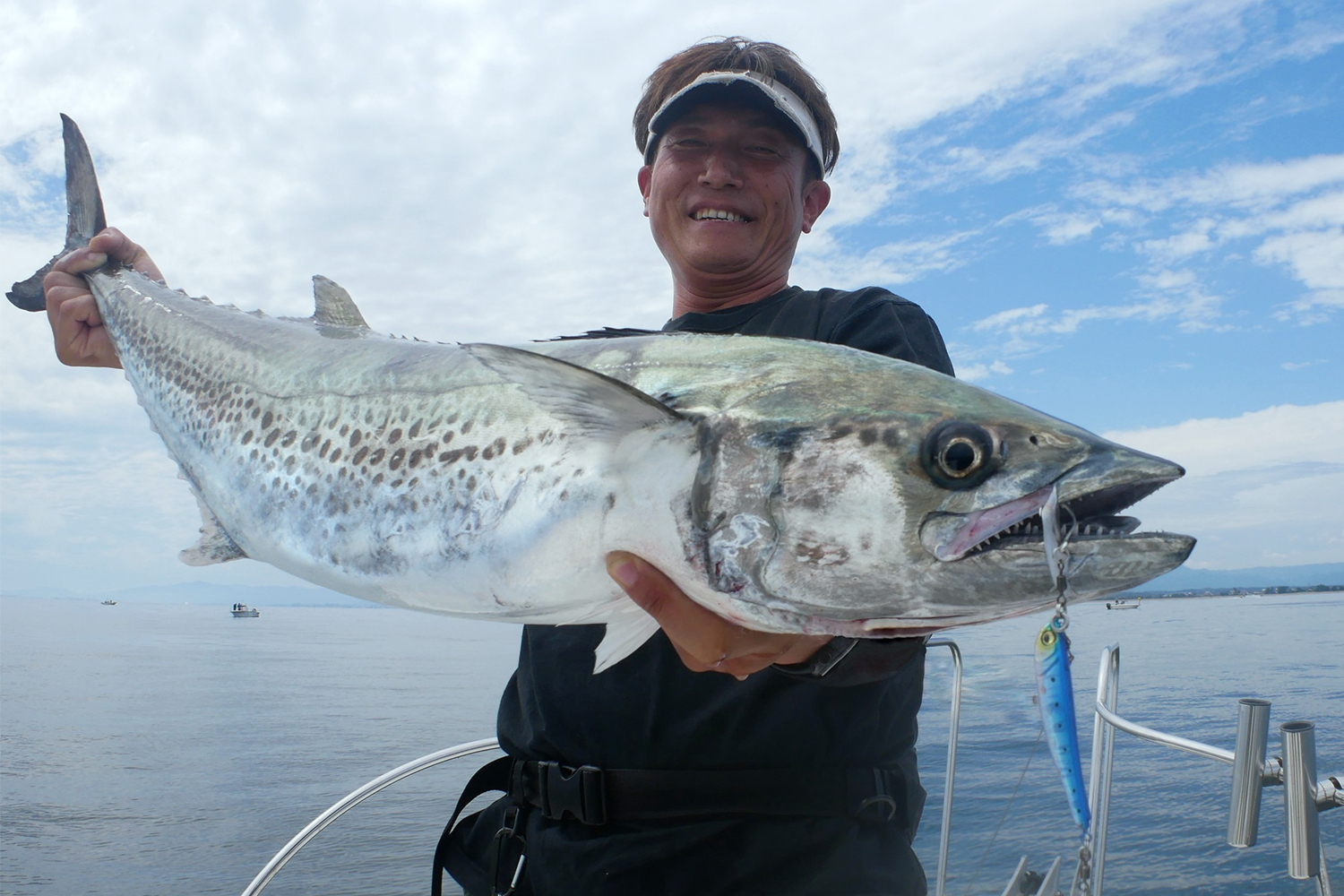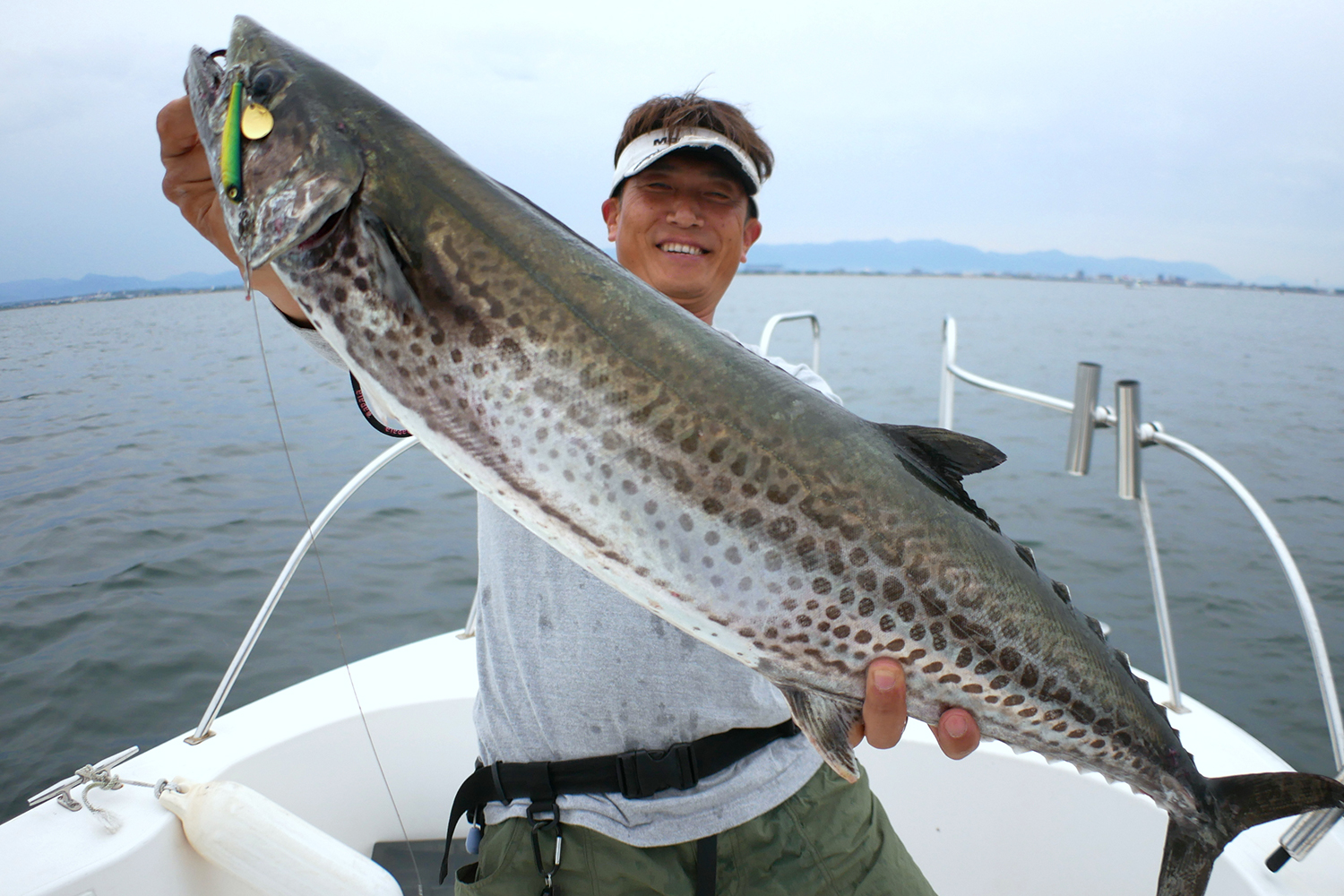 「マキッパ」シリーズから、サワラやタチウオなど歯の鋭い魚に特化したチューンアップモデルが登場。フックの接続パーツはスプリットリング&スイベルで構成されており、鋭利な歯でアシストリーダーが切られる可能性を完全に排除。リアフックに搭載されたコロラドブレードは、水面から飛び出すことなく安定したスイミングを保持。ターゲットに見切られないハイスピードフラッシングアクションと強烈な波動を発生させ、フィッシュイーターへ猛アピールします。状況に応じてフロントフックを外し、お腹のおまかせアイにシングルフックやトレブルフックを換装可能。さらに、全てのカラーにはUVケイムラ塗装を採用し、ターゲットの活性が上がる朝夕のマズメ時にも深いバイトを得られます。抜け目なくセッティングされ尽くしたマキッパサワラチューンが、キャスティングゲームの新たな主戦力となるでしょう。
※画像はプロトタイプです。
Introducing a specially tuned MAKIPPA model for sharp-toothed predators such as Spanish mackerel and hairtail. The hook attachment features a split ring and swivel design that has completely eliminated the possibility of fish biting through the assist leader. The Colorado blade on the rear hook maintains stable swimming, preventing the lure from popping out of the water. The SAWARA TUNE features high-speed flashing and powerful vibration that intensely triggers target fish. Depending on the situation you can remove the front hook and attach a single or treble hook to the belly. All colors use the ultraviolet Keimura finish which is able to trigger strong bites during the high activity periods of the morning and evening. The perfectly tuned MAKIPPA SAWARE TUNE will become the new backbone of your casting games.
* The photograph is a prototype.
SPEC
Price

メーカー希望小売価格
30g : 820 / 40g : 860 円 (税別)
TECHNOLOGY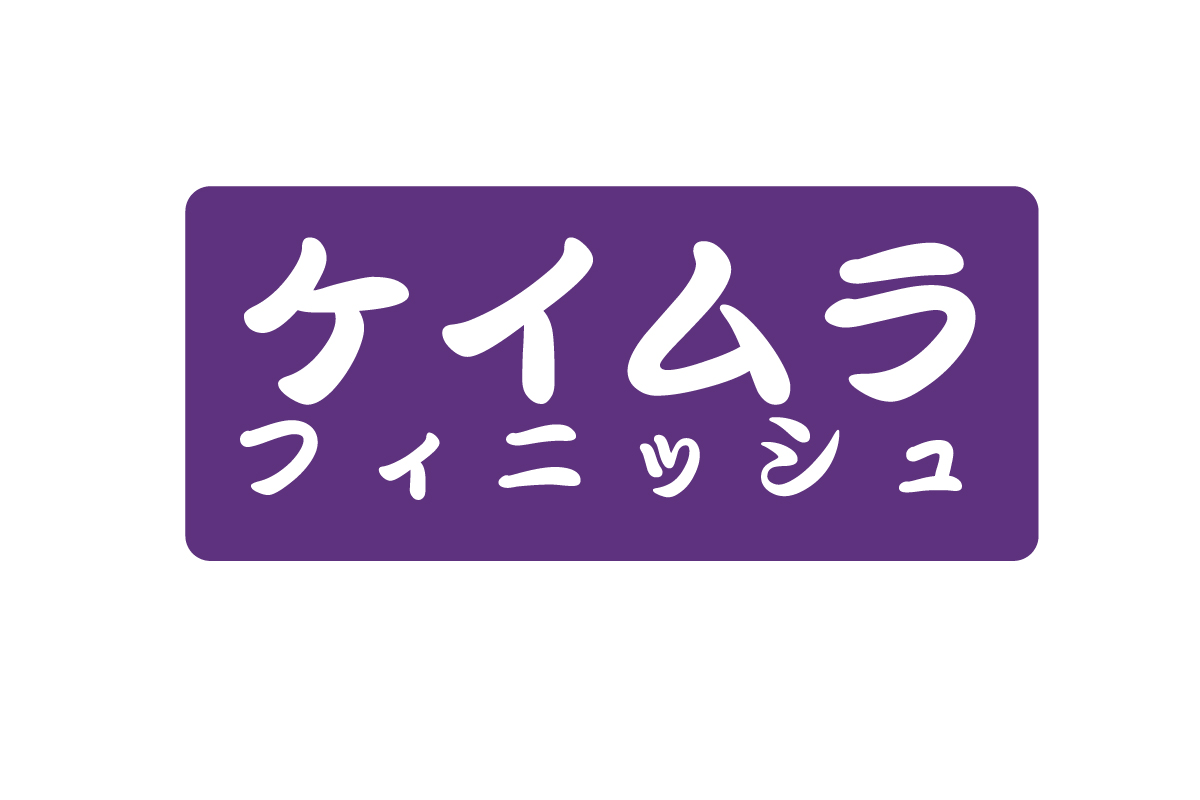 All colors feature a Keimura finish that glows with ultraviolet light.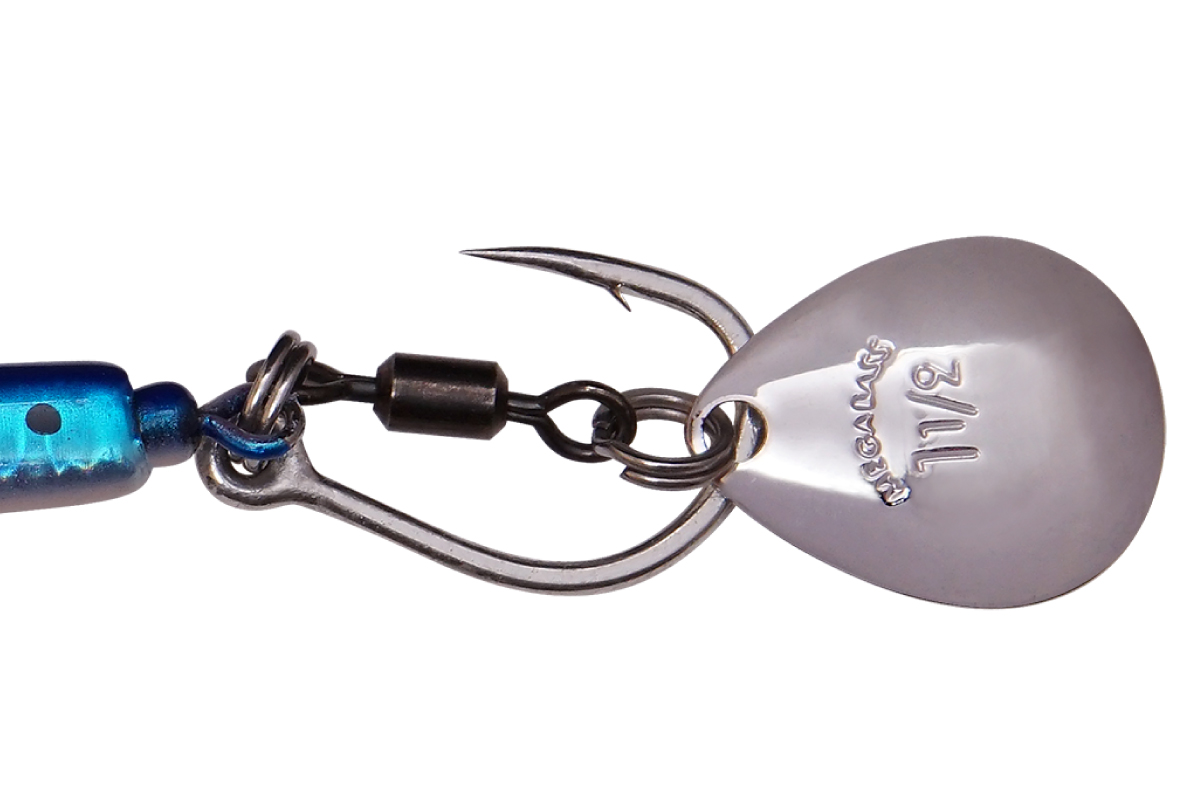 コロラドブレード搭載により、水面からの飛び出しを抑え、高速巻きに対応!
Equipped with a Colorado blade for high-speed retrieves!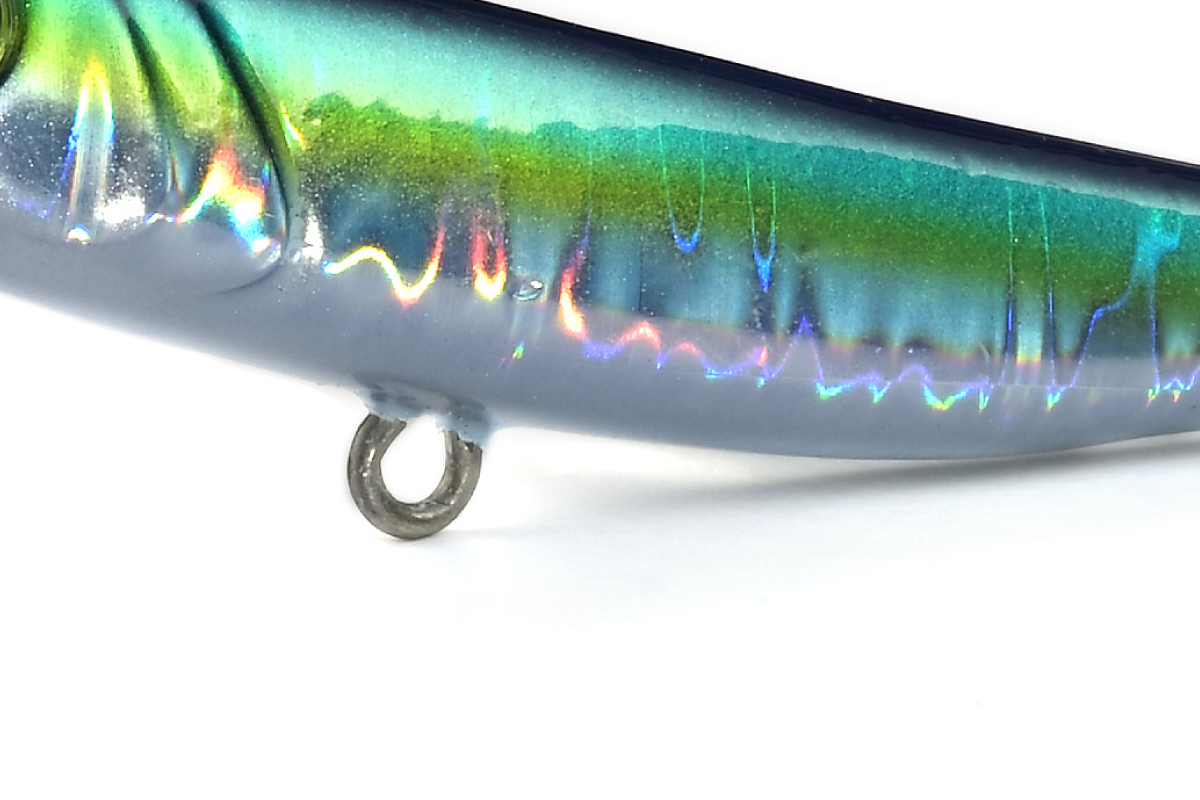 おまかせアイ
Customization eyes
フックの取り付け位置や追加フックの装着が可能な「おまかせアイ」搭載!
The customization eye allows for additional hooks to be installed!