バスロッドのファーストエディションが、革命を起こす。
The new edition bass rod will ignite a revolution.
LEVANTE

F7-72LV
レヴァンテシリーズ屈強のモンスターハンティング専用機。モンスター狩りに専用設計された、新感覚の軽量・ストロングシャフト。まさに、レヴァンテ・ グラファイトシステムの真骨頂といえます。ビッグベイトをラクラク振り抜く安定したキャスタビリティと、モンスターの強烈なファイトを封じ込める圧巻のリフティングパワーが魅力。巻き抵抗のかかる大型スピナーベイトのスローローリングやビッグディープクランクのアプローチも余裕で対応します。もはや、エクストラヘヴィロッドとは思えない軽快なバランスフィールは、レヴァンテならではのもの。ジグ、テキサスリグやフロッグゲームにおいても快適なロッドワークを実現させます。オールダブルフットガイドを採用し、多様なパワーゲームを実現させたF7-72LVの底知れぬポテンシャルは、未知のモンスターに挑むアングラーにとって、またとない「頼れる相棒」といえるでしょう。
※ガイド:オールダブルフットガイド
※画像はプロトタイプです。
The peak of custom monster hunting of the LEVANTE series. This is a new type of lightweight powerful shaft designed for the purpose of monster hunting. Indeed, you could call this rod the pinnacle of the LEVANTE Graphite System. The stable castability that allows for the easy casting of big bait, along with the lifting power to neutralize even the most powerful of monsters are the biggest features of this rod. It can cope with situations where a lot of pulling resistance is encountered, such as the slow rolling of large spinner baits and big deep cranks with ease. The unique LEVANTE balance makes you forget that this is an extra heavy rod. It performs agile rod work with jigs, Texas rigs, and frogs. With all double-foot guides, the F7-72LV is a reliable partner with limitless potential for anglers challenging monsters of the unknown.
* The photograph is a prototype
SPEC
Price

メーカー希望小売価格
19,700 円 (税別)
TECHNOLOGY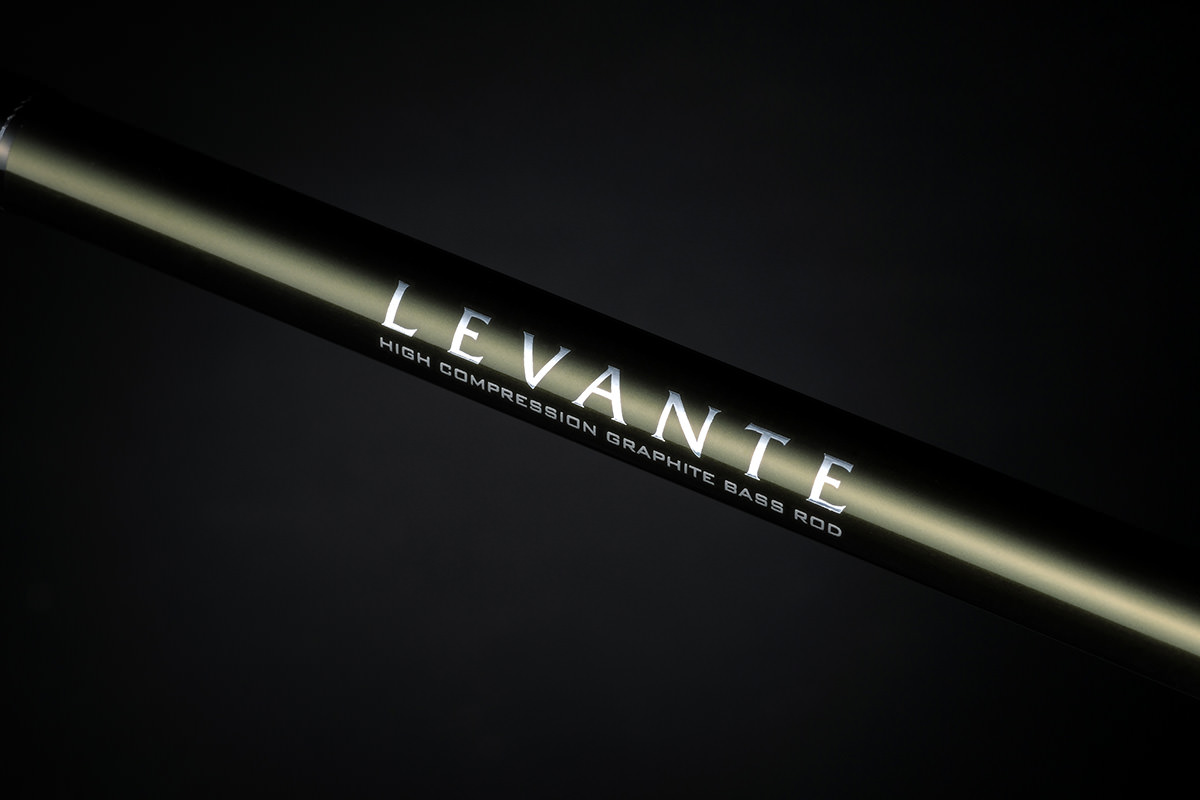 LEVANTE GRAPHITE SYSTEM
LEVANTE GRAPHITE SYSTEM
極限まで低レジン化したレヴァンテ独自の最新のグラファイトレイヤードシステムを導入し、リール装着時にロッドティップがもたらす重量感を削減化排除。キャストを高速化するシャープなキャスタビリティとルアーコントロール時の圧倒的なダイレクタビリティを追求。
ブランクスカラー:ペリドットメタリザート
The extremely low-resin construction utilizes the latest layered graphite system and eliminates the tip-heavy sensation that too often occurs when a reel is equipped. Each blank delivers powerful castability for high speed deployment and overwhelming controllability for lure actions.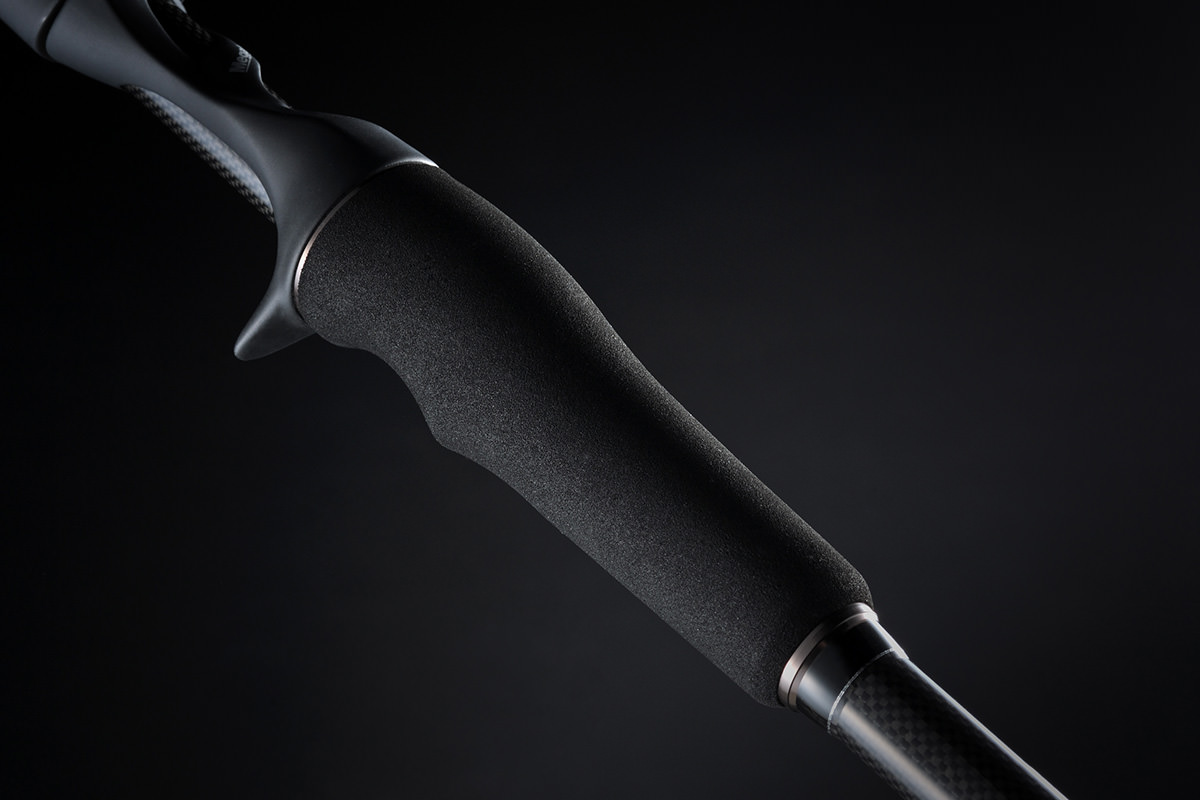 LEVANTE 3D-PRO FIT PERFOMANCE GRIP
LEVANTE 3D-PRO FIT PERFOMANCE GRIP
あらゆる指の支持形態とグリッピングフォームに対応し、長時間の競技におけるストレスを圧倒的に軽減化させる、3Dエルゴノミクスによるハイパフォーマンスグリップです。
A high-performance grip utilizing 3D ergonomics that is suited for all finger placements and grip forms and dramatically reduces stress over long competitions.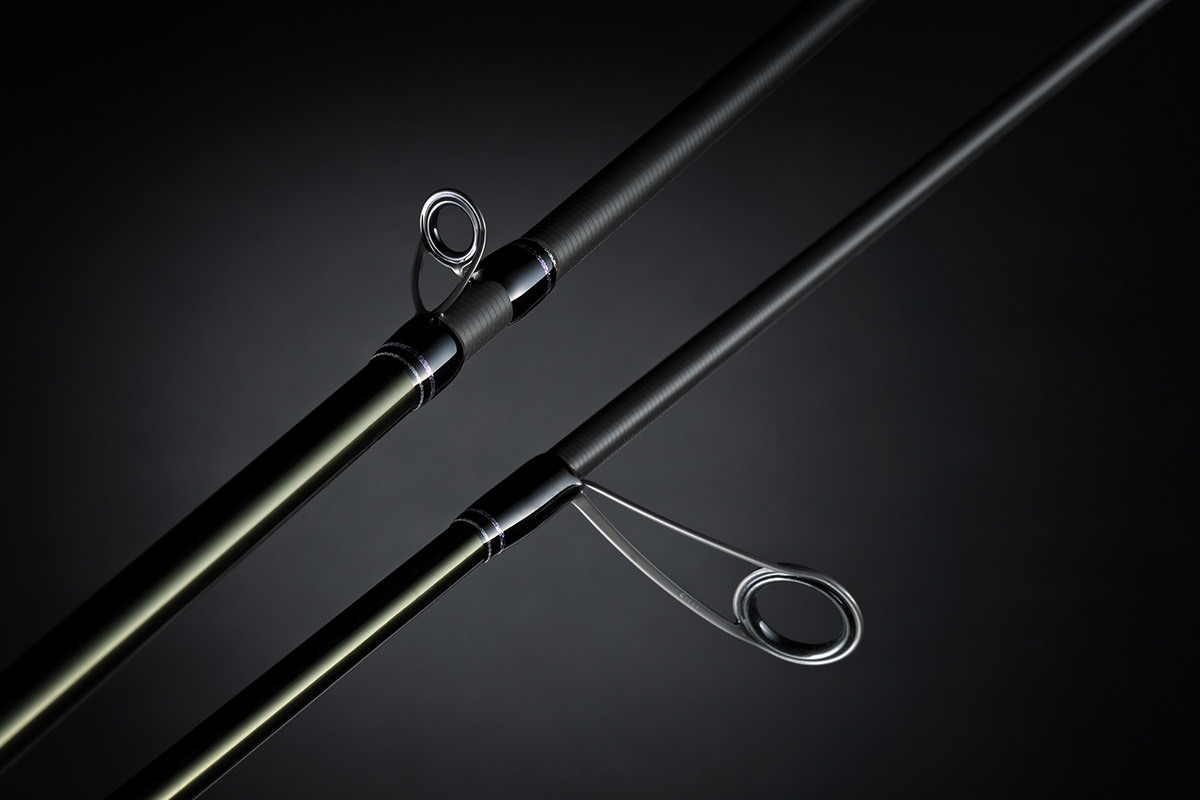 LEVANTE ORIGINAL GUIDE SYSTEM
LEVANTE ORIGINAL GUIDE SYSTEM
ガイドをテーパーごとに独自のアレンジを加えた競技用ガイドシステム。圧倒的なキャスタビリティは、スピーディーに広範囲をサーチしなければならないコンペディションのシーンでは欠かせないガイドシステムです。
A competition guide system that features unique guide specs for each taper. The overwhelming castability that comes from this guide system is absolutely necessary for competitive scenarios where a wide area needs to be covered in a short amount of time.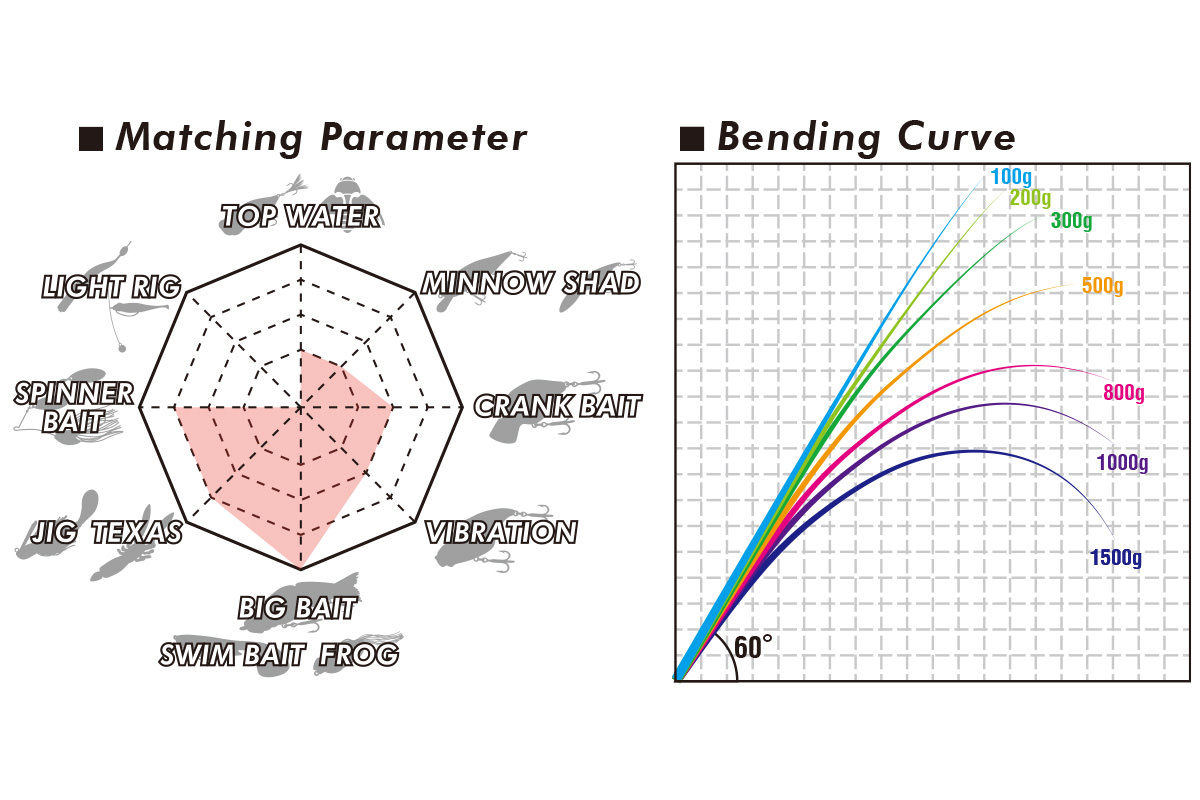 Matching Parameter
Bending Curve Matching Parameter
Bending Curve