バスロッドのファーストエディションが、革命を起こす。
The new edition bass rod will ignite a revolution.
LEVANTE

F6-70LV
ヘヴィカバーに立ち向かうジグ、テキサスリグをはじめ、太軸で貫通しにくいフックを搭載したビッグスピナーベイトやスイムベイト、チャター、スイムジグなどフッキングパワーが求められる釣りにフォーカスしたパワーゲームスティック。レヴァンテ・グラファイトシステムが生み出した高弾性シャフトは、卓越した感度でショートバイトを瞬時に捉え、ハイテンションベリー(胴)と強靭なバットパワーが、ビッグバスのぶ厚いアゴを的確に貫き、素早いランディングヘと持ち込みます。水圧をものともしない驚異のフックセットレスポンスが即座に体感できる「シャープネス」と 「ハイパワー」が共存。パワフルなロッドながら、軽快かつ、快適な操作性が魅力なレヴァンテ屈指のハイバランシング・高剛性モデルです。
※画像はプロトタイプです。
This power game rod has a focus on fishing that requires solid hooking power, excelling at jig and Texas rig use in heavy cover, spinner bait and swim bait that feature thick hooks that can struggle to penetrate, blade jigs, and swim jigs. The high elasticity shaft created by the LEVANTE Graphite System instantly detects short bites with its excellent sensitivity, and the high-tension belly and tough butt power reliably pierce through thick jaws of big bass, bringing them in for quick landings. The sharpness and power of the rod allow for an amazing hook set response. This high balancing high rigidity model LEVANTE is powerful, agile, and has exceptional control.
* The photograph is a prototype
SPEC
Price

メーカー希望小売価格
19,400 円 (税別)
TECHNOLOGY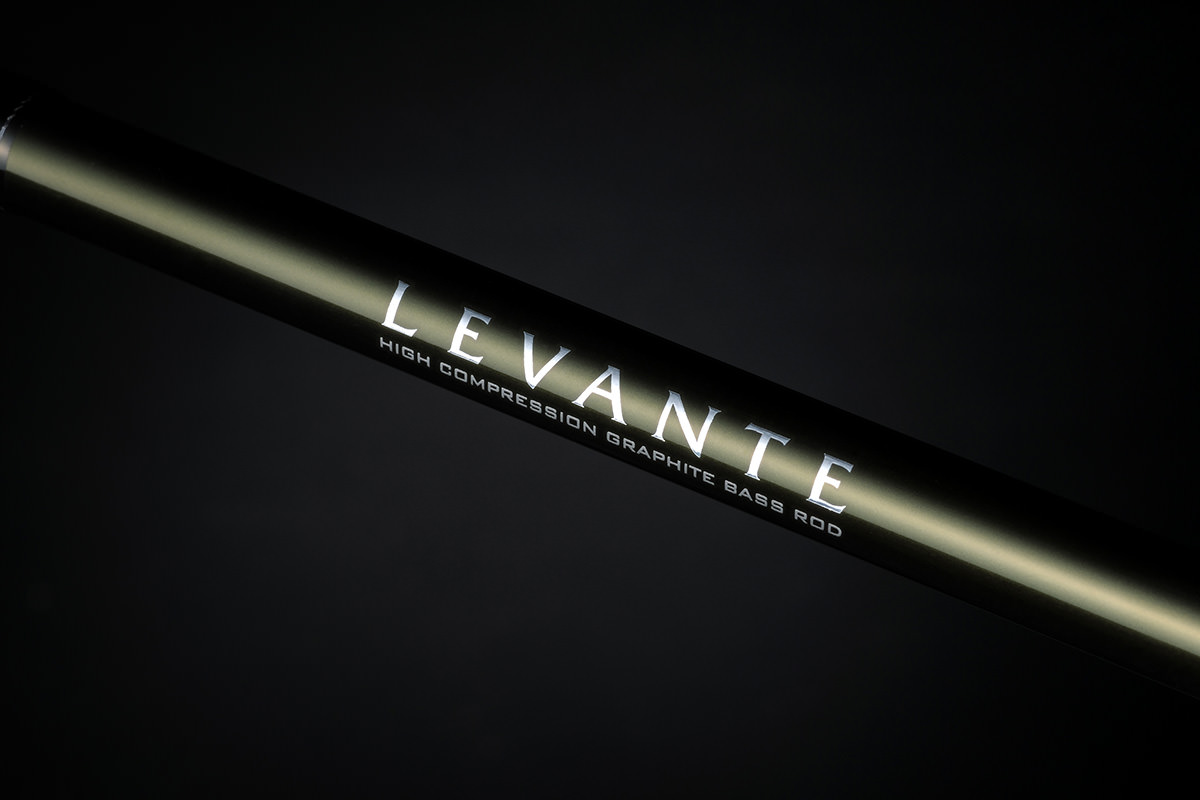 LEVANTE GRAPHITE SYSTEM
LEVANTE GRAPHITE SYSTEM
極限まで低レジン化したレヴァンテ独自の最新のグラファイトレイヤードシステムを導入し、リール装着時にロッドティップがもたらす重量感を削減化排除。キャストを高速化するシャープなキャスタビリティとルアーコントロール時の圧倒的なダイレクタビリティを追求。
ブランクスカラー:ペリドットメタリザート
The extremely low-resin construction utilizes the latest layered graphite system and eliminates the tip-heavy sensation that too often occurs when a reel is equipped. Each blank delivers powerful castability for high speed deployment and overwhelming controllability for lure actions.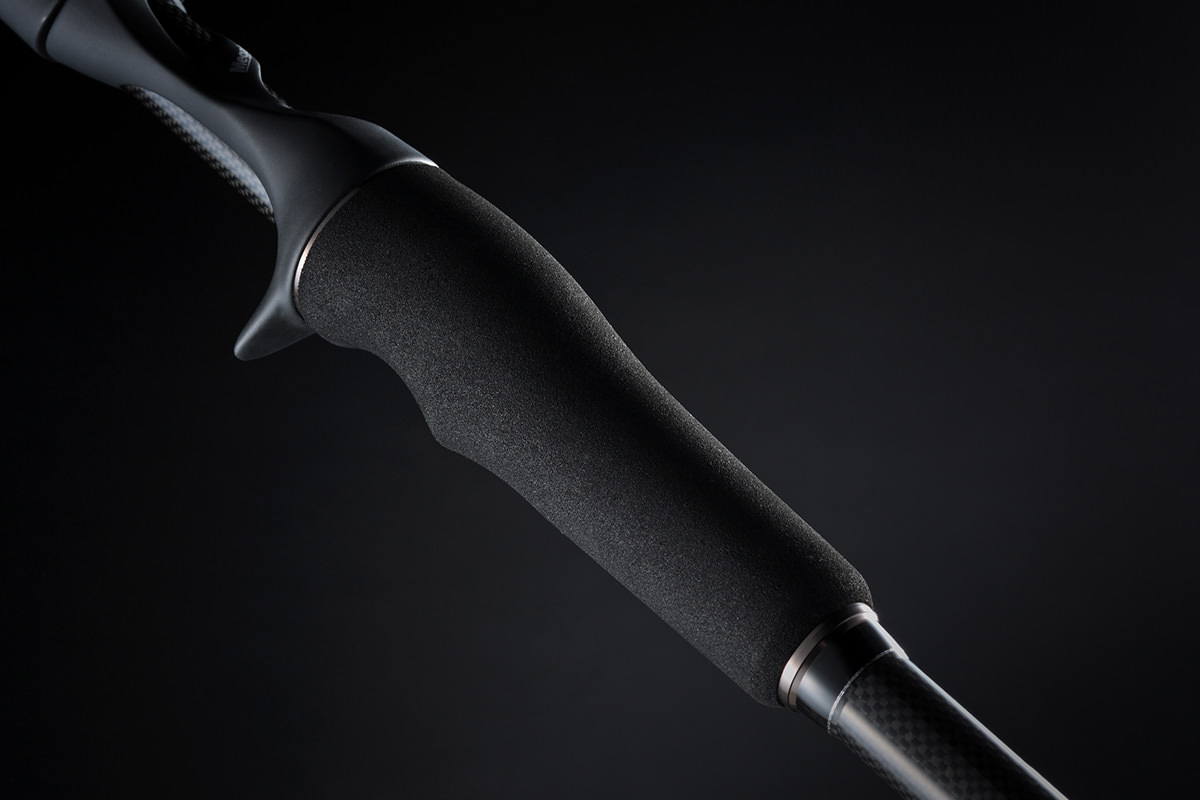 LEVANTE 3D-PRO FIT PERFOMANCE GRIP
LEVANTE 3D-PRO FIT PERFOMANCE GRIP
あらゆる指の支持形態とグリッピングフォームに対応し、長時間の競技におけるストレスを圧倒的に軽減化させる、3Dエルゴノミクスによるハイパフォーマンスグリップです。
A high-performance grip utilizing 3D ergonomics that is suited for all finger placements and grip forms and dramatically reduces stress over long competitions.
LEVANTE ORIGINAL GUIDE SYSTEM
LEVANTE ORIGINAL GUIDE SYSTEM
ガイドをテーパーごとに独自のアレンジを加えた競技用ガイドシステム。圧倒的なキャスタビリティは、スピーディーに広範囲をサーチしなければならないコンペディションのシーンでは欠かせないガイドシステムです。
A competition guide system that features unique guide specs for each taper. The overwhelming castability that comes from this guide system is absolutely necessary for competitive scenarios where a wide area needs to be covered in a short amount of time.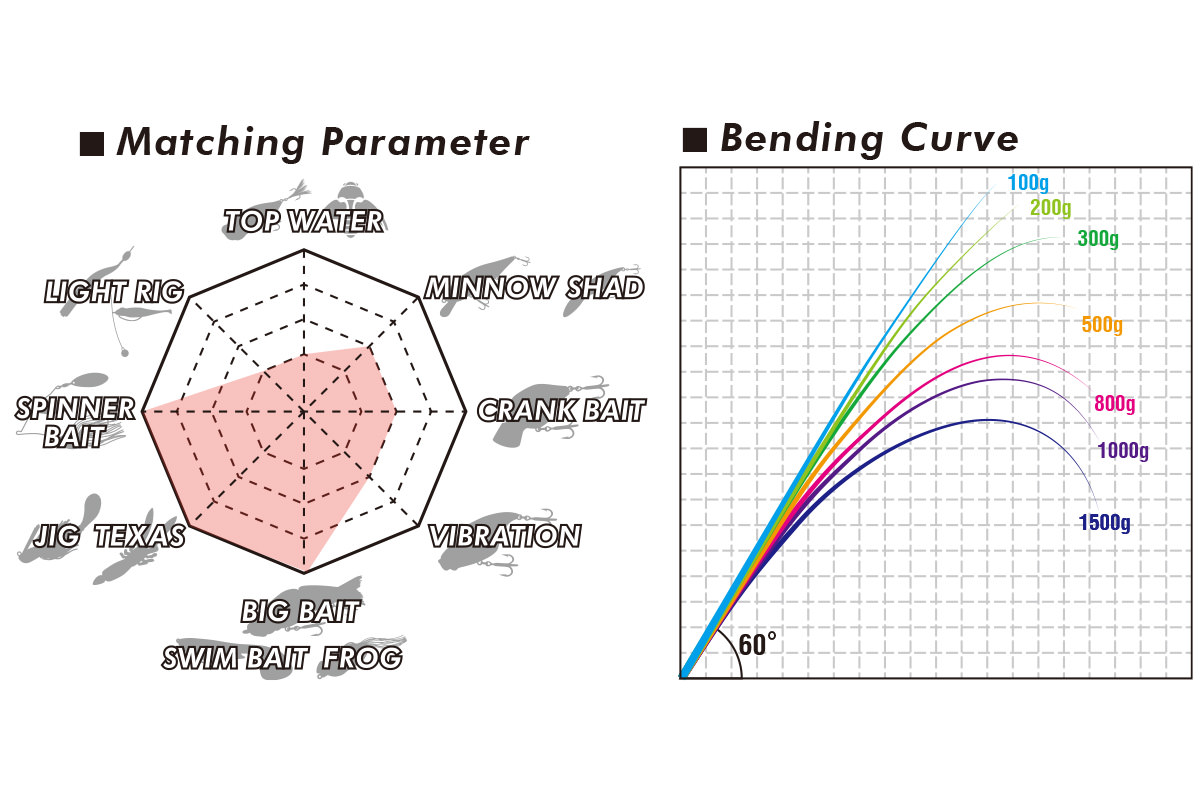 Matching Parameter
Bending Curve Matching Parameter
Bending Curve