バスロッドのファーストエディションが、革命を起こす。
The new edition bass rod will ignite a revolution.
LEVANTE

F2-69LVS
F2-69LVSは、レヴァンテ・ スピニングシリーズを代表するオールラウンダー 。しなやかながら、キリっとした芯を持ち合わせたレヴァンテ・ グラファイトシステムが生み出すパラボリックアクションは、これまでのスピニングシャフトのダルみを徹底排除。ネコリグやダウンショットなどのフィネスリグから、シャッドやスモールミノーのプラッギングまで、直感的な操作性をいかんなく発揮。軽量ルアーのロングディスタンス・ キャスタビリティに優れた6"9"のブランクスは、バイトチャンスを大幅に増大させてくれます。高い操作性と超距離アプローチ能力を併せ持つ、快適なマルチパーパス・スピンです。
※画像はプロトタイプです。
The F2-69LVS is the versatile switch-hitter of the LEVANTE spinning series. The parabolic action generated by the supple and sensitive core of the LEVANTE Graphite System eliminates the dullness of past spinning shafts. From finesse rigs such as neko rigs and downshots to plugging with shads and small minnows, the F2-69LVS exhibits superbly intuitive controllability. The 6'9" blank excels at long-distance casting of lightweight lures, dramatically increasing bite chances. This agile, multipurpose spinning rod combines excellent control with long distance performance.
* The photograph is a prototype
SPEC
Price

メーカー希望小売価格
17,200 円 (税別)
TECHNOLOGY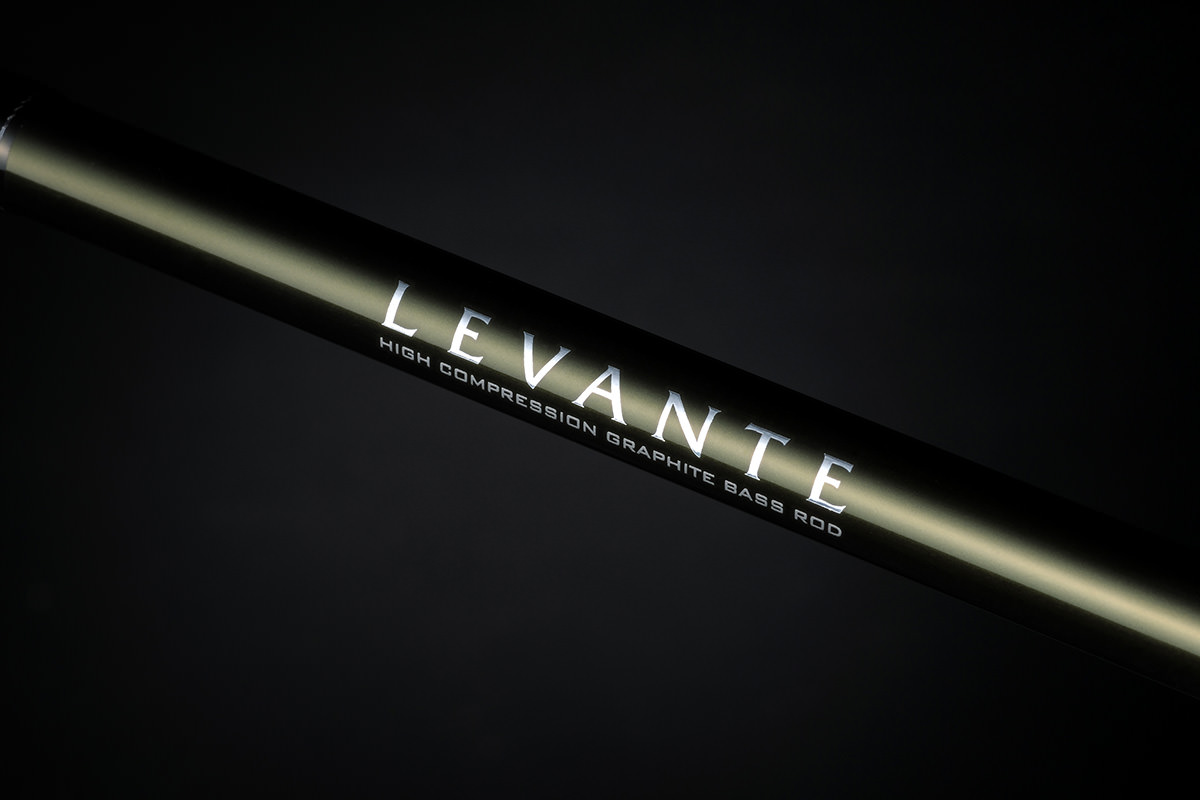 LEVANTE GRAPHITE SYSTEM
LEVANTE GRAPHITE SYSTEM
極限まで低レジン化したレヴァンテ独自の最新のグラファイトレイヤードシステムを導入し、リール装着時にロッドティップがもたらす重量感を削減化排除。キャストを高速化するシャープなキャスタビリティとルアーコントロール時の圧倒的なダイレクタビリティを追求。
ブランクスカラー:ペリドットメタリザート
The extremely low-resin construction utilizes the latest layered graphite system and eliminates the tip-heavy sensation that too often occurs when a reel is equipped. Each blank delivers powerful castability for high speed deployment and overwhelming controllability for lure actions.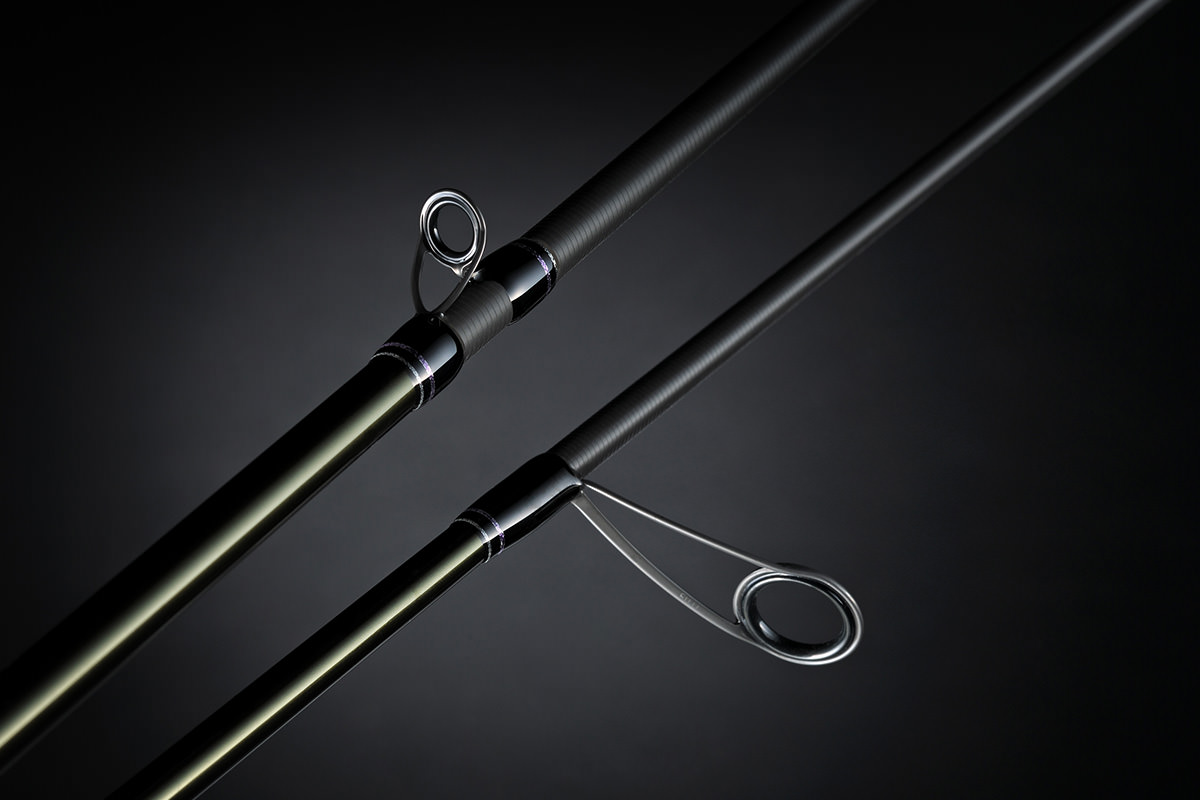 LEVANTE ORIGINAL GUIDE SYSTEM
LEVANTE ORIGINAL GUIDE SYSTEM
ガイドをテーパーごとに独自のアレンジを加えた競技用ガイドシステム。圧倒的なキャスタビリティは、スピーディーに広範囲をサーチしなければならないコンペディションのシーンでは欠かせないガイドシステムです。
A competition guide system that features unique guide specs for each taper. The overwhelming castability that comes from this guide system is absolutely necessary for competitive scenarios where a wide area needs to be covered in a short amount of time.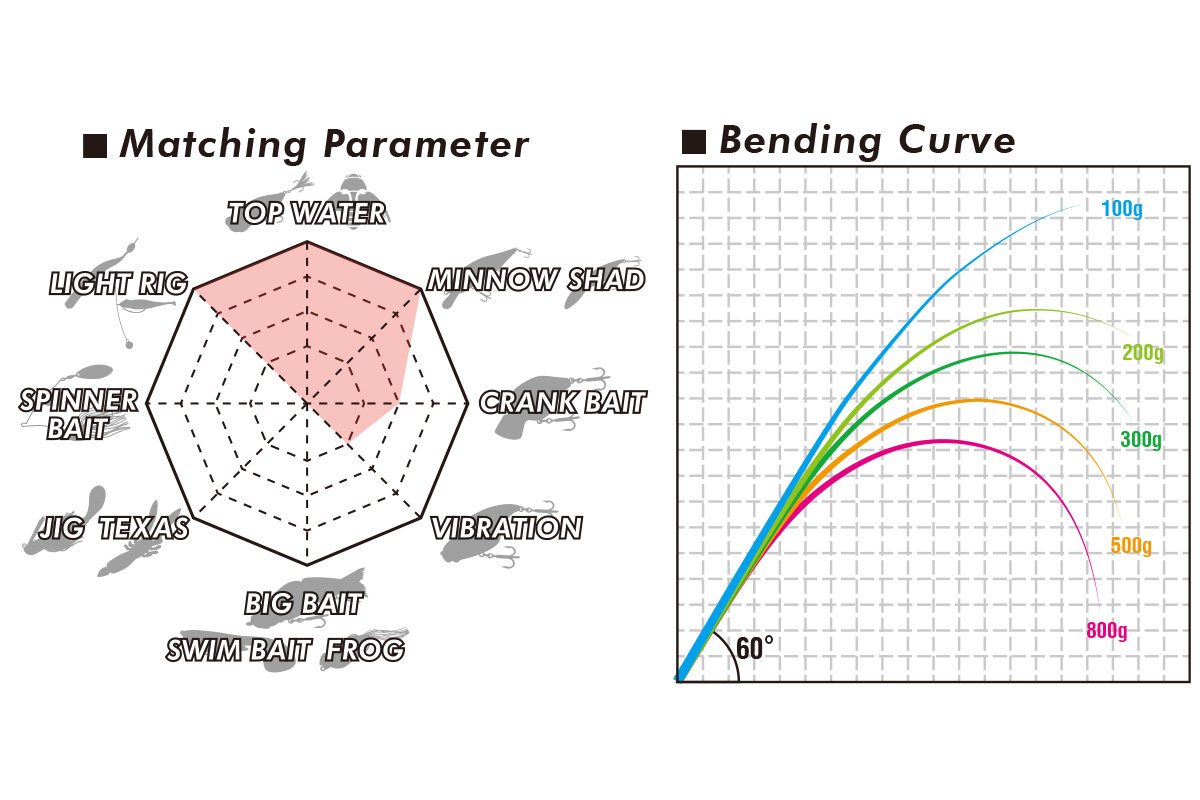 Matching Parameter
Bending Curve Matching Parameter
Bending Curve