バスロッドのファーストエディションが、革命を起こす。
The new edition bass rod will ignite a revolution.
LEVANTE

F1-63LVS
野池やリザーバーなど小規模フィールドの接近戦アプローチで、テクニカルなゲームを展開するためのスーパーフィネスゲームモデル。極めてセンシティブなティップを備え、ディープにおけるフィネスリグの繊細なシェイク、表層では虫系プラグをピンスポットで悶えるように操作する、「喰わせの釣り」を高度なレベルで成し遂げるスペシャルシャフトです。一方で、ライトシャフトでありながら幅広い対応力もレヴァンテならではの魅力。スモールミノーやミニクランクなど、小型ハードプラグの操作性も高いレベルでこなします。シャープに振り抜けるファストアクションは、超軽量ルアーをピンスポットヘと正確に送り込むアキュラシーアプローチを高めます。タフなエリアでクレバーフィッシュを「確実に釣る」ための、レヴァンテシリーズで最も繊細なウルトラファイン・スピニングモデルです。
※画像はプロトタイプです。
A super finesse model for technical games using close range approaches in ponds and reservoirs. The extremely sensitive tip allows the delicate shaking of finesse rigs in the deep range as well as using insect plugs on the surface. This special shaft can perform both of those functions at a high level. Despite being a light shaft, the versatility of the LEVANTE is another big selling point. It is highly suited to control lures such as small minnows, mini cranks, and small vibration plugs. With sharp, fast actions, the ability of this rod to deliver super lightweight lures with pinpoint accuracy is exceptional . This ultra fine spinning model is the most delicate of the LEVANTE series, and is able to decidedly catch clever fish in tough fields.
* The photograph is a prototype
SPEC
Price

メーカー希望小売価格
17,000 円 (税別)
TECHNOLOGY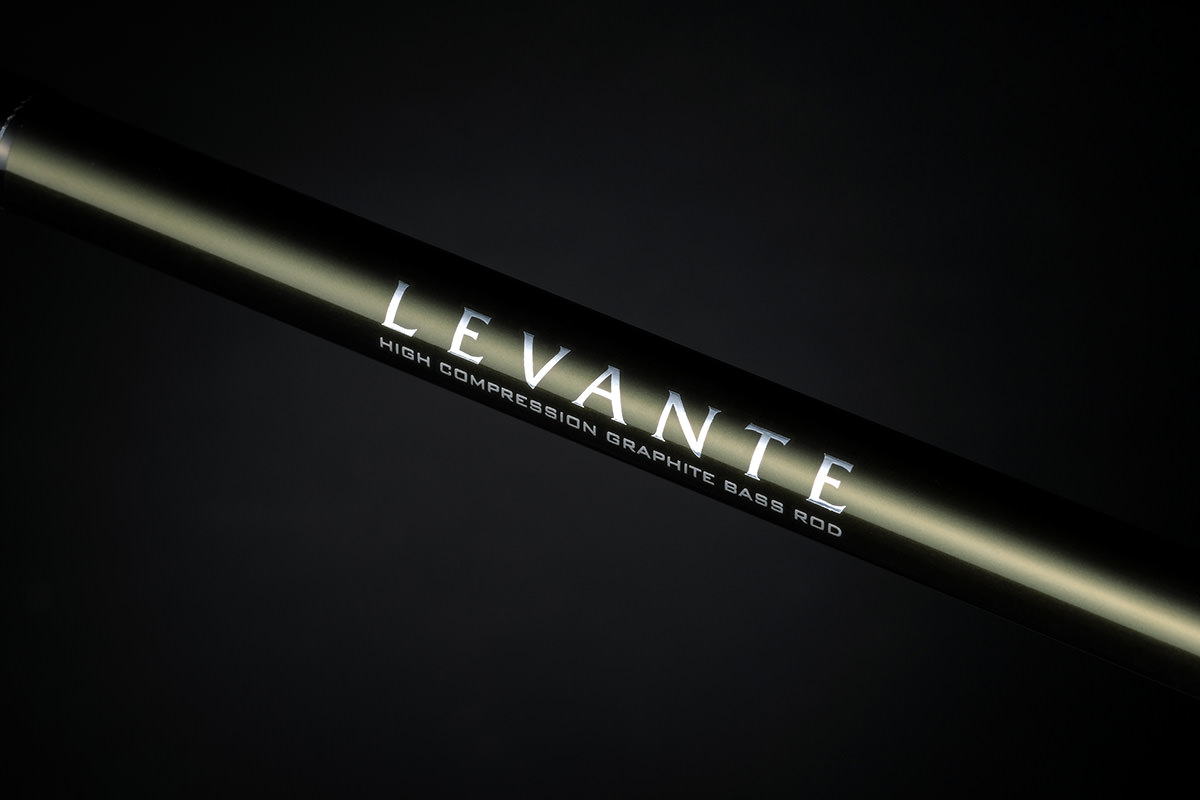 LEVANTE GRAPHITE SYSTEM
LEVANTE GRAPHITE SYSTEM
極限まで低レジン化したレヴァンテ独自の最新のグラファイトレイヤードシステムを導入し、リール装着時にロッドティップがもたらす重量感を削減化排除。キャストを高速化するシャープなキャスタビリティとルアーコントロール時の圧倒的なダイレクタビリティを追求。
ブランクスカラー:ペリドットメタリザート
The extremely low-resin construction utilizes the latest layered graphite system and eliminates the tip-heavy sensation that too often occurs when a reel is equipped. Each blank delivers powerful castability for high speed deployment and overwhelming controllability for lure actions.
LEVANTE ORIGINAL GUIDE SYSTEM
LEVANTE ORIGINAL GUIDE SYSTEM
ガイドをテーパーごとに独自のアレンジを加えた競技用ガイドシステム。圧倒的なキャスタビリティは、スピーディーに広範囲をサーチしなければならないコンペディションのシーンでは欠かせないガイドシステムです。
A competition guide system that features unique guide specs for each taper. The overwhelming castability that comes from this guide system is absolutely necessary for competitive scenarios where a wide area needs to be covered in a short amount of time.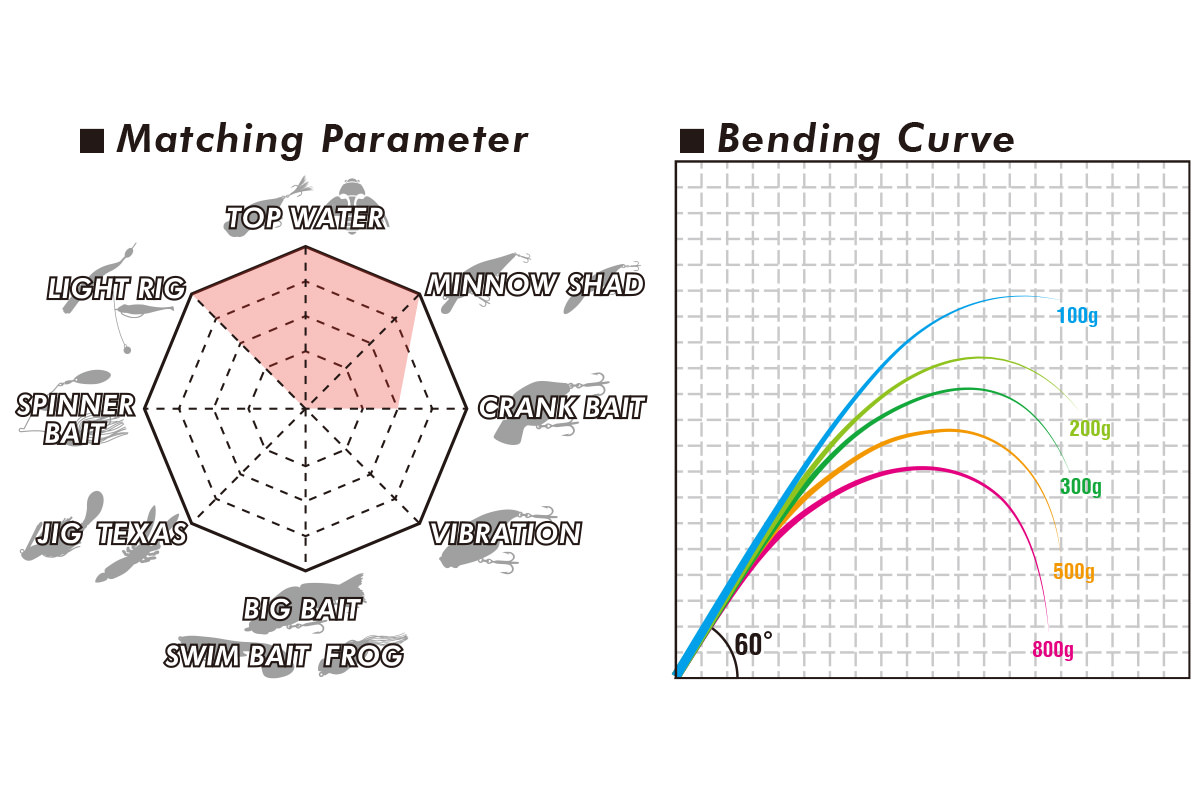 Matching Parameter
Bending Curve Matching Parameter
Bending Curve