根掛かり回避性能にすぐれた、ボトム専用スイムベイト。
DARK SLEEPER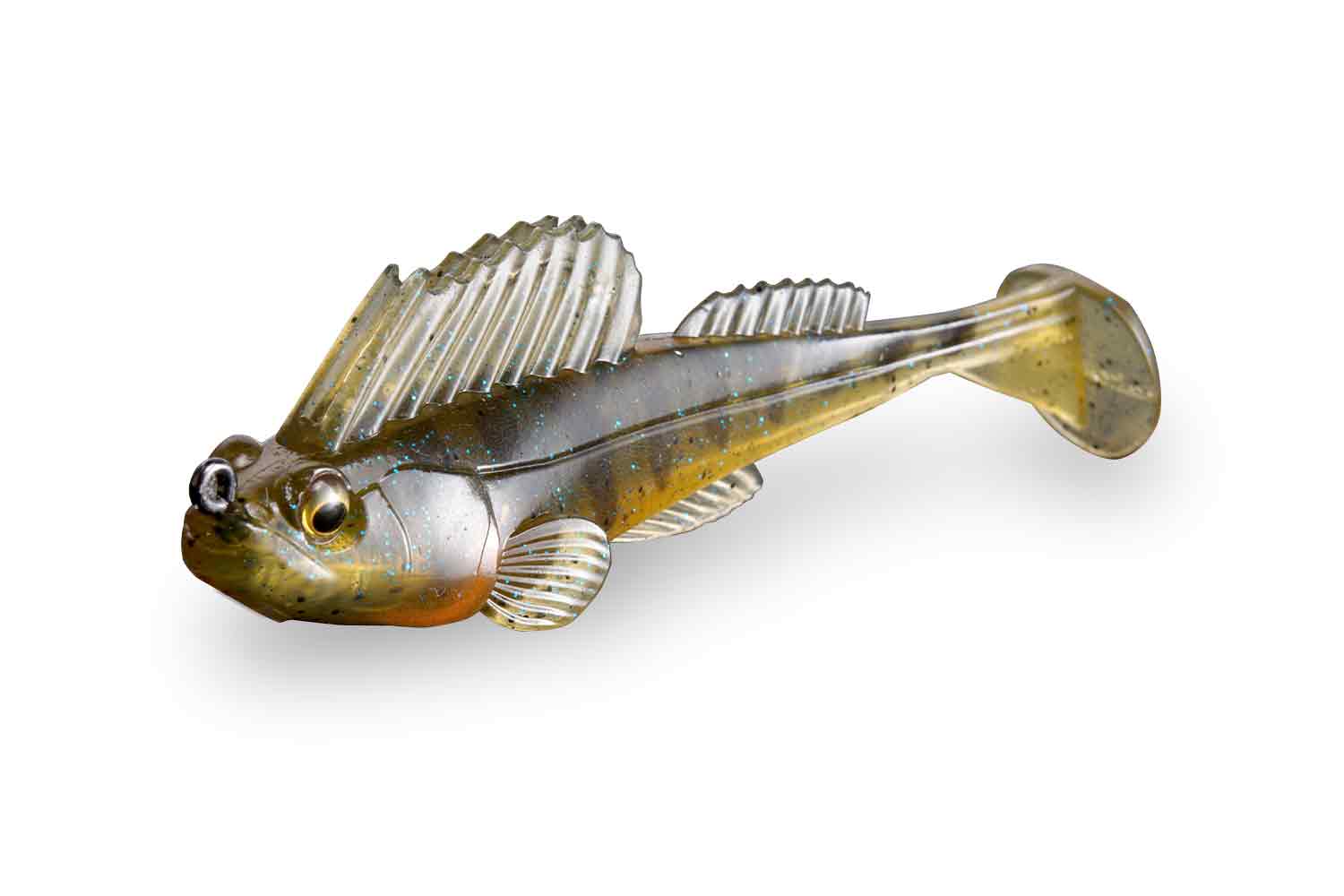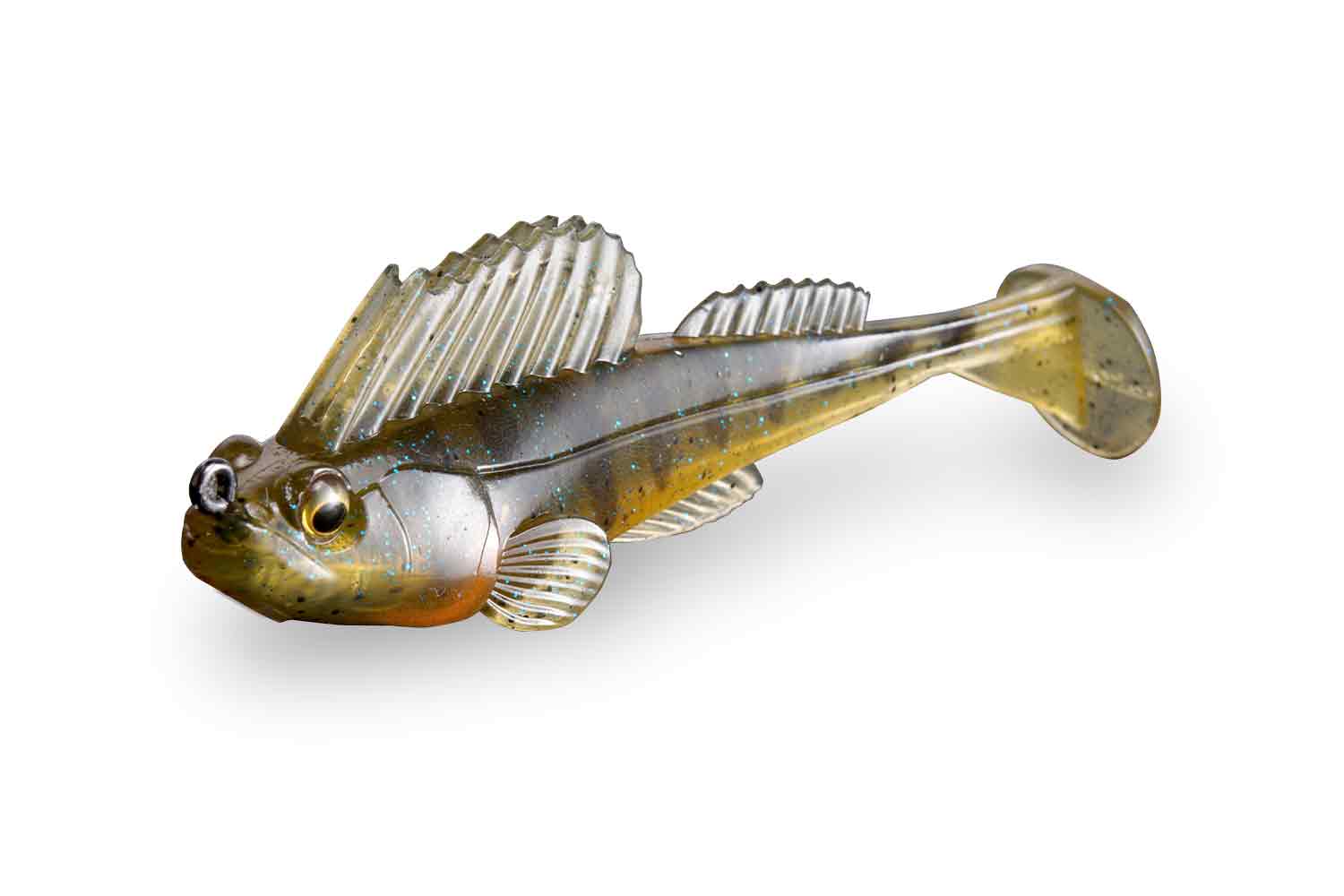 ボトム専用スイムベイトとして開発されたのが、このダークスリーパー。
背中のフィンがフックポイントを隠し、異次元の障害物回避性能であらゆるストラクチャーへのタイトアプローチが可能。低重心設計のウェイトバランスと胸びれによって横倒れを防ぎ、ベイトフィッシュライクな姿勢をキープ。前傾姿勢のフォールは、リトリーブだけでなくボトムバンピングなどでも使用可能。
今まで攻めきれなかったボトムの釣りは、ダークスリーパーによって切り開かれます。
※画像はプロトタイプです。
DARK SLEEPER was developed to target fish holding to bottom structure with overwhelming realism and paddle-tail action. With a top fin designed both to camouflage its hook, and gently deflect off of structure, DARK SLEEPER is able to hold tight to cover, and move through complex structure.
Low center of gravity weight setting and bottom fins keep DARK SLEEPER upright as it moves through structure, for a naturally appealing approach.
* The photograph is a prototype.
SPEC
Type

2.4inch : 1/4oz., 3/8oz.
3inch : 3/8oz., 1/2oz., 3/4oz.
3.8inch : 3/4oz., 1oz.

Other.1

2.4inch : ¥680
3inch : ¥700
3.8inch : ¥720

Price

メーカー希望小売価格
680~720 円 (税別)
TECHNOLOGY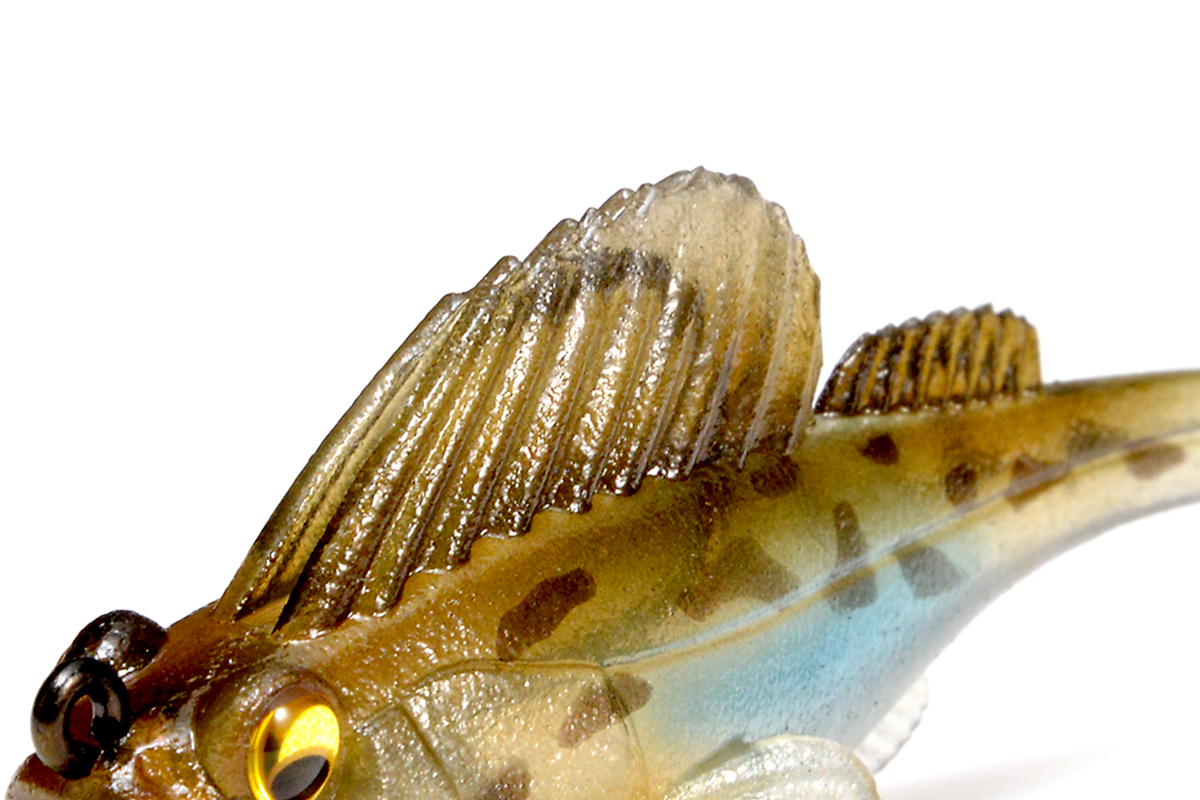 BACK FIN GUARD
BACK FIN GUARD
フックポイントを背びれで隠すことで、障害物に針がフッキングしてしまうのを軽減。バイト時のフッキング性能を損なうことなく、障害物回避性能を高めています。
Tall top fin hides the hook point to reduce snags, yet is soft enough to absorb strikes and allow for decisive hooksets.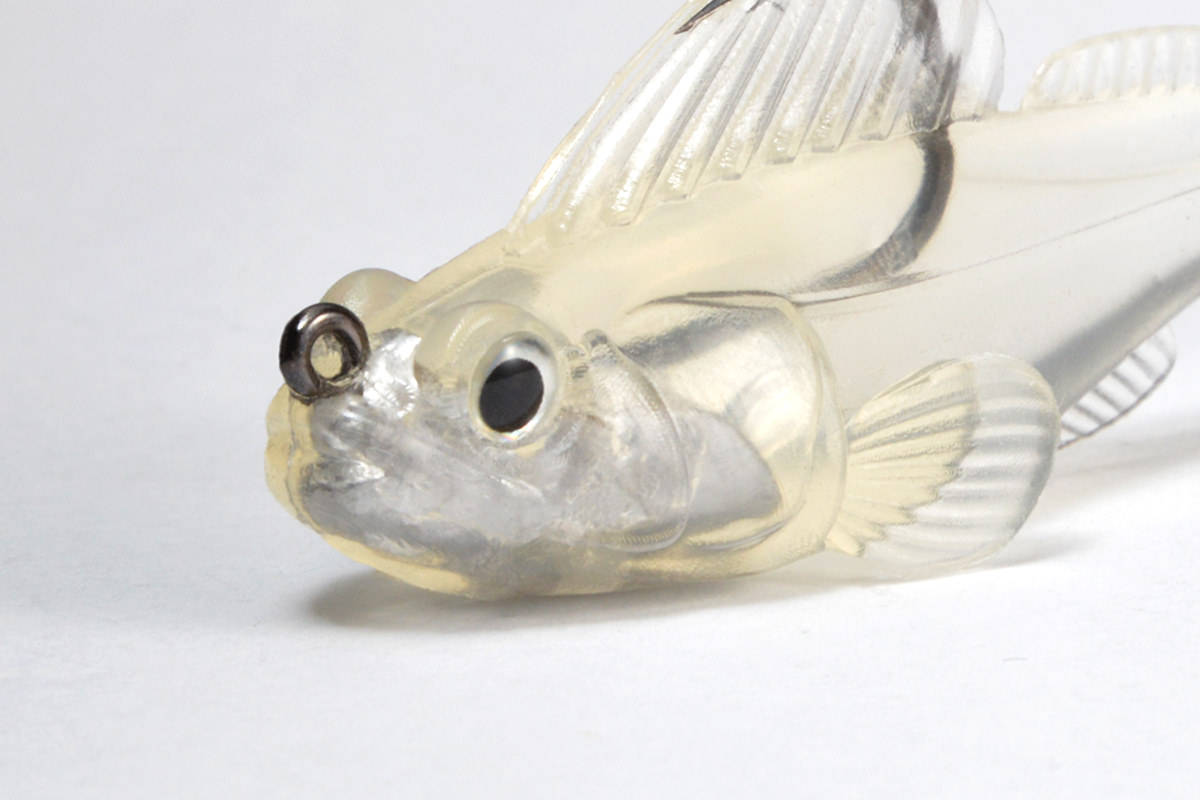 PECTORAL BALANCER
PECTORAL BALANCER
内蔵された専用設計ウェイトと胸びれを広げたようなデザインによって、低重心化による安定したアクションと着底時の横倒れを防止。
Weighting and bottom fin design offer a low center of gravity for ideal action to target bottom structure.