かっ飛び2WAYメタルプラグ 「X-CREW」誕生
Introducing the super long casting 2-way metal Plug X-CREW!
X-CREW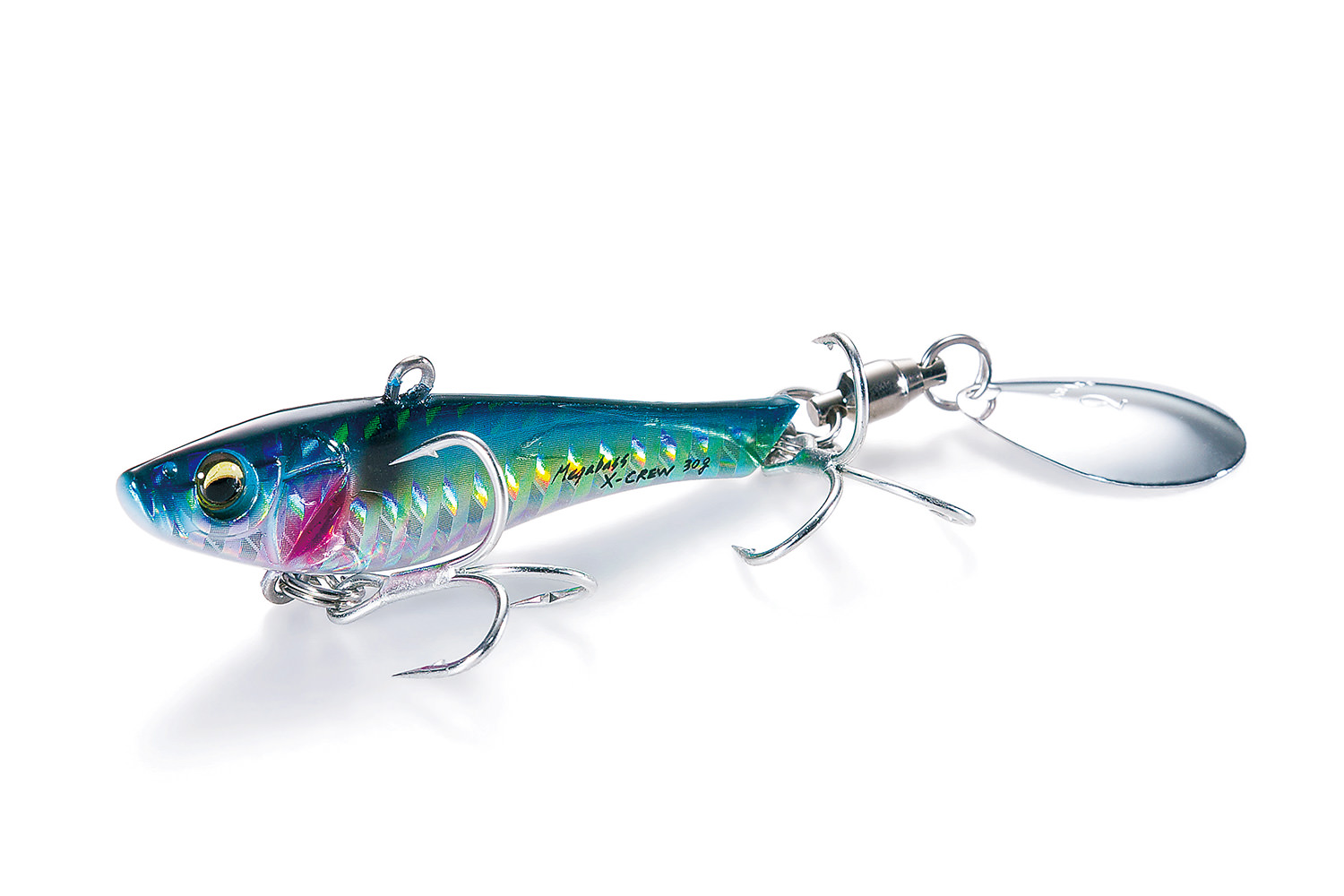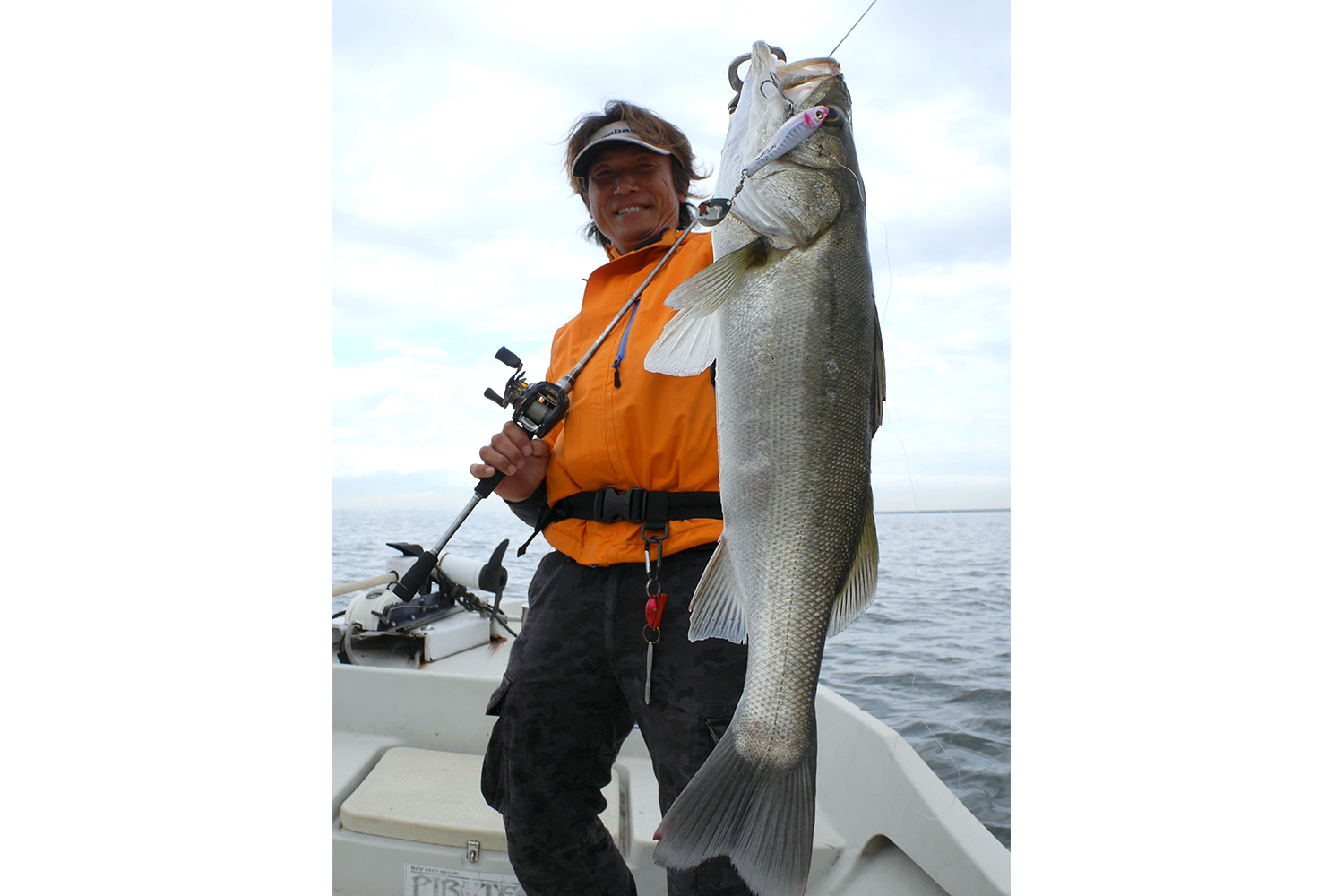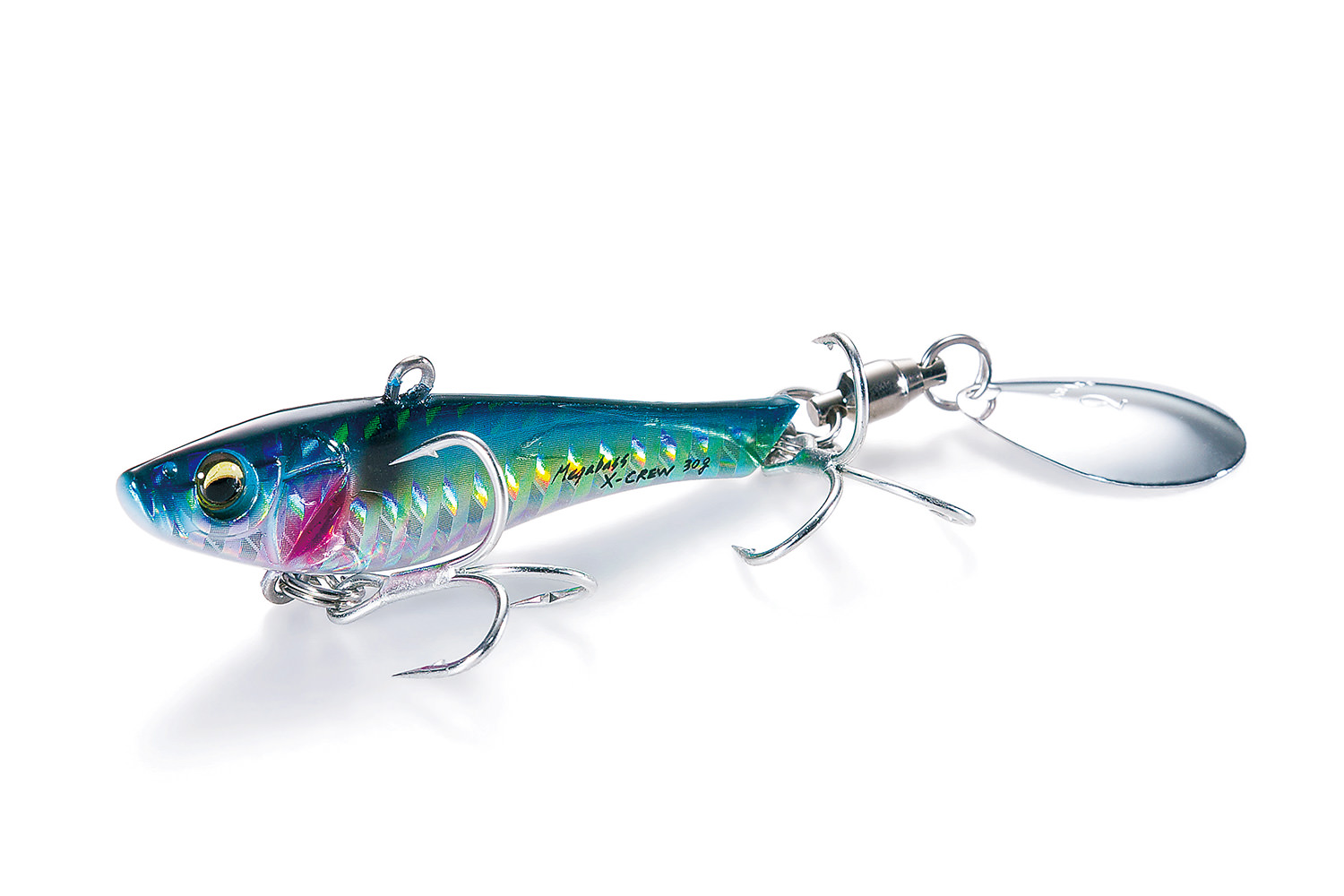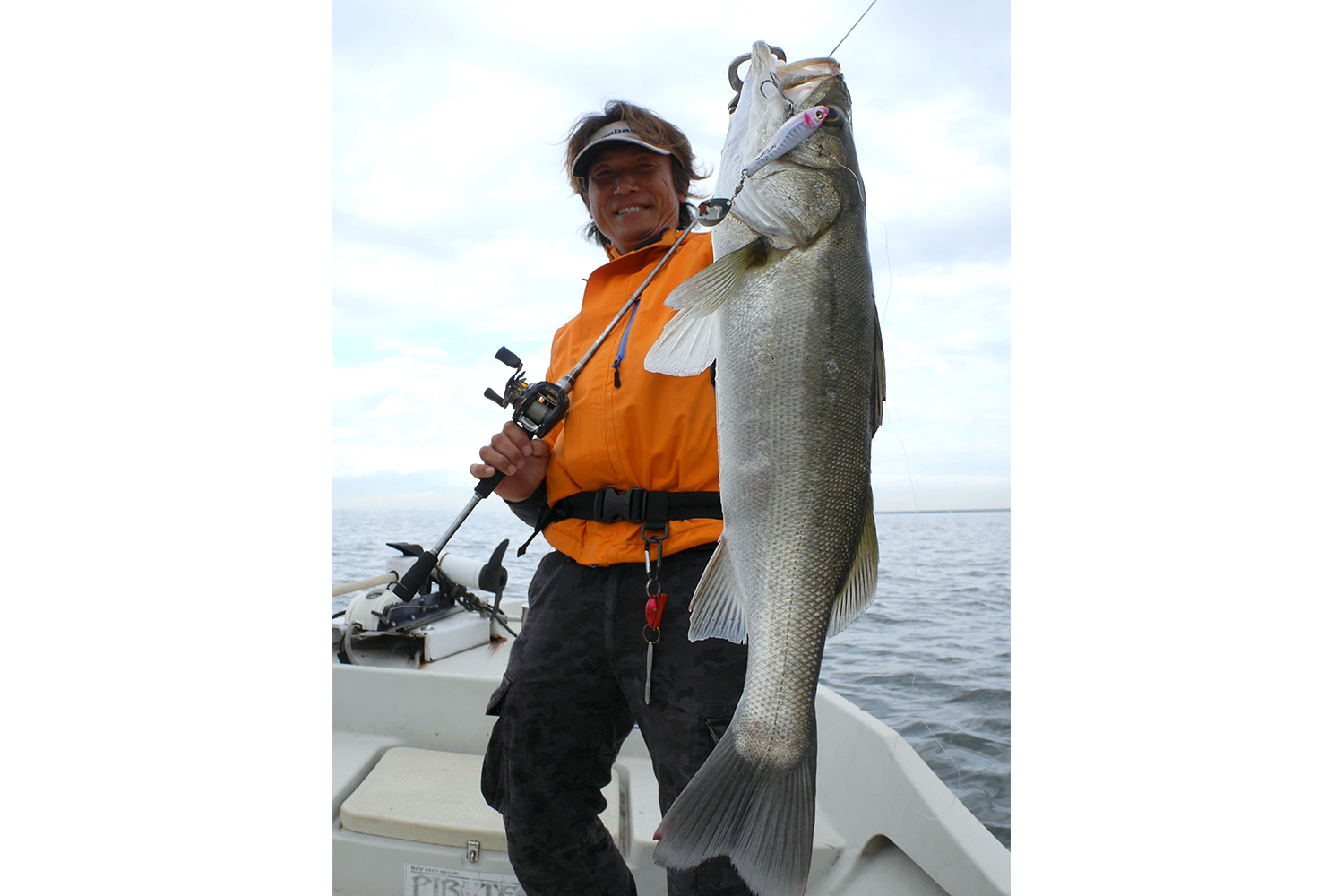 X-CREW(エクスクルー)はサーフや大河川河口等、広大なフィールドでのキャスタビリティと使い勝手にこだわった、マルチパーパスメタルベイト。
リアに装着した抵抗の少ないコロラドブレードは、メタルジグと同等の飛距離を実現しつつ、アピール力やスタビリティ、レンジキープ能力を高め、安定した釣果をもたらします。フロント・リアには共にトリプルフックを装着してバラシを軽減しつつ、ロングボディにより糸絡みやフック絡み等のトラブルを徹底排除しています。
また、リアブレードを外すと、コンパクトなヘビーバイブレーションとしても使用が可能。
スリムボディとボディバランスの追及により、鉄板バイブ並のアクションレスポンスとナチュラルなスイム姿勢を兼ね備えています。
従来、メタルジグでしかアプローチできなかったポイントへ、アピールベイトを届かせるべく開発されたX-CREWは、シーバス、フラットフィッシュ、青物等の回遊するホットゾーンに圧倒的インパクトを持って迫ります。
Equipped with a low-resistance Colorado blade in the rear, the X-CREW is able to give off tons of flash and stable range-keeping retrieves without compromising casting distance.
Treble hooks are equipped in the front and rear for better hooking ratio, while the long body reduces hook tangles.
As an additional use, the X-CREW can be used as a compact, heavy vibration bait by removing the rear blade.
The combination of slim body and advanced body balance performs a responsive metal vibration along with natural swimming action.
Developed to target longer-ranges with higher appeal, X-CREW reaches those undiscovered productive areas to target Seabass, Halibut and fork tail species with high impact.
SPEC
Other.1

21g : ¥1,050
30g : ¥1,100
40g : ¥1,200

Price

メーカー希望小売価格
1,050~1,200 円 (税別)
TECHNOLOGY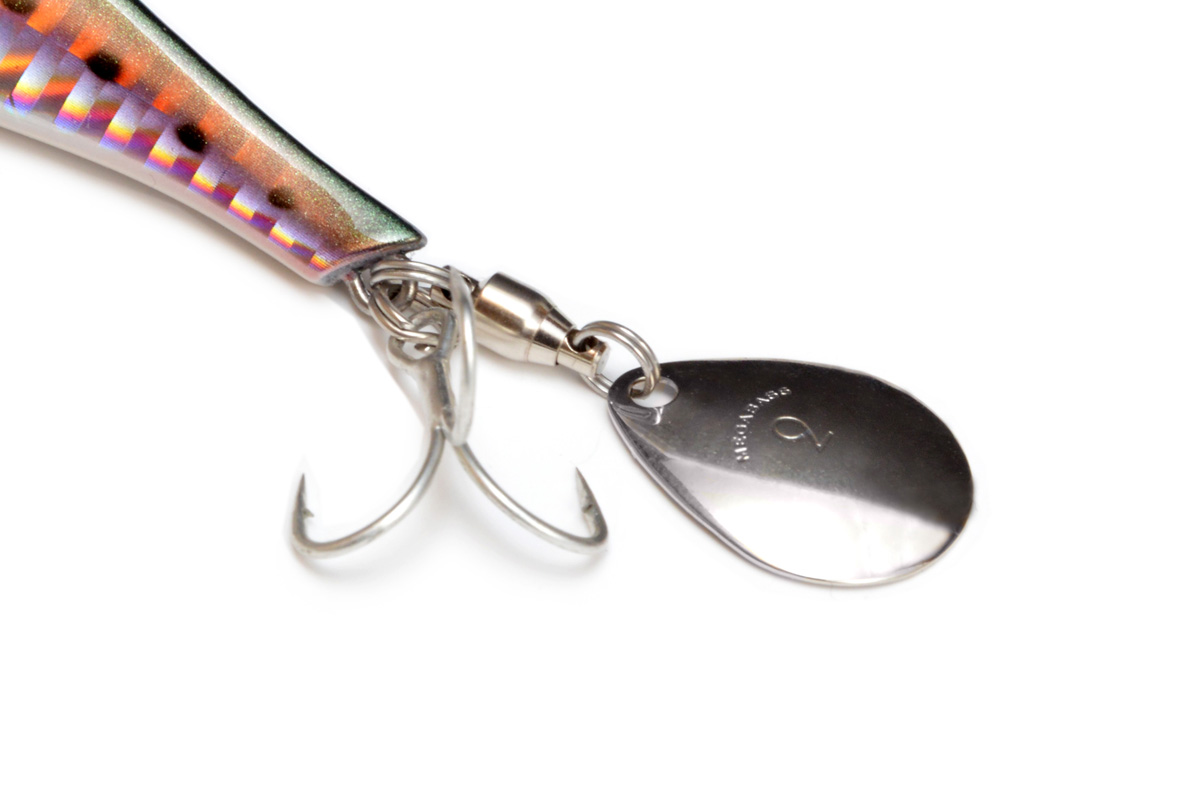 1つで2役!用途に合わせて切り替えられる 2WAYフックシステム
ノーマルモードではリアにブレードを装着したテールスピンジグ。ブレードを外せば、メタルバイブレーションとして。
状況・用途に合わせて、すばやくシフト!1つで2種の使い方が出来るメタルプラグです。