忍コンセプト。トライアングルバスロッド!! トライザ誕生。
忍コンセプト。トライアングルバスロッド!! トライザ誕生。
TRIZA

StymPalides
F5-70XTZ
これまでのマルチピースロッドが苦手とした、ヘヴィカバーゲームを難なく快適にこなす新次元のヘヴィアクション・マルチピースロッド、「ステュームパリデス」。3/8oz.ジグやテキサス、広域エリアでのファストムービングゲームまで幅広く対応します。「ステュームパリデス」で導入した特殊レイヤード製法により、マルチピースの常識を覆すシャープでキレのあるシャフトを生み出し、ハイバランシング・ブランクスは圧倒的トルクを発揮。1ピースモデルにまったく引けを取らない驚異のシャフトパフォーマンスを実現させました。テキサスリグやラバージグの太軸フックでもモンスターの分厚い顎を確実に貫通させ、カバーの奥から強引に引きずり出すことが可能。引き抵抗の掛かるディープクランクや大型スピナーベイトのリトリーブにおいても快適に巻き倒せます。異次元のテクノロジーが生み出したヘヴィバーサタイルスペシャルです。
※画像はプロトです。
The STYM PALIDES is a heavy action multi-piece rod designed to comfortably handle heavy cover games that challenged past multi-piece rods. It's well suited for a wide variety of approaches including 3/8oz jigs, Texas rigs, and fast-moving games in wide open fields. The special layered construction of the STYM PALIDES creates a crisp, well-balanced blank that generates overwhelming torque. The STYM PALIDES has achieved shaft performance on par with one-piece rods. It has the power needed to pierce the jaws of monster fish with the thick hooks of Texas rigs and rubber jigs and to forcefully pull them out of cover. It can handle deep cranks and large spinner baits which have a lot of pulling resistance with ease. This special heavy versatile rod is the culmination of extreme bass fishing technology.
* The photograph is a prototype.
SPEC
Other.1

Closed Length : 74cm

Price

メーカー希望小売価格
35,000 円 (税別)
TECHNOLOGY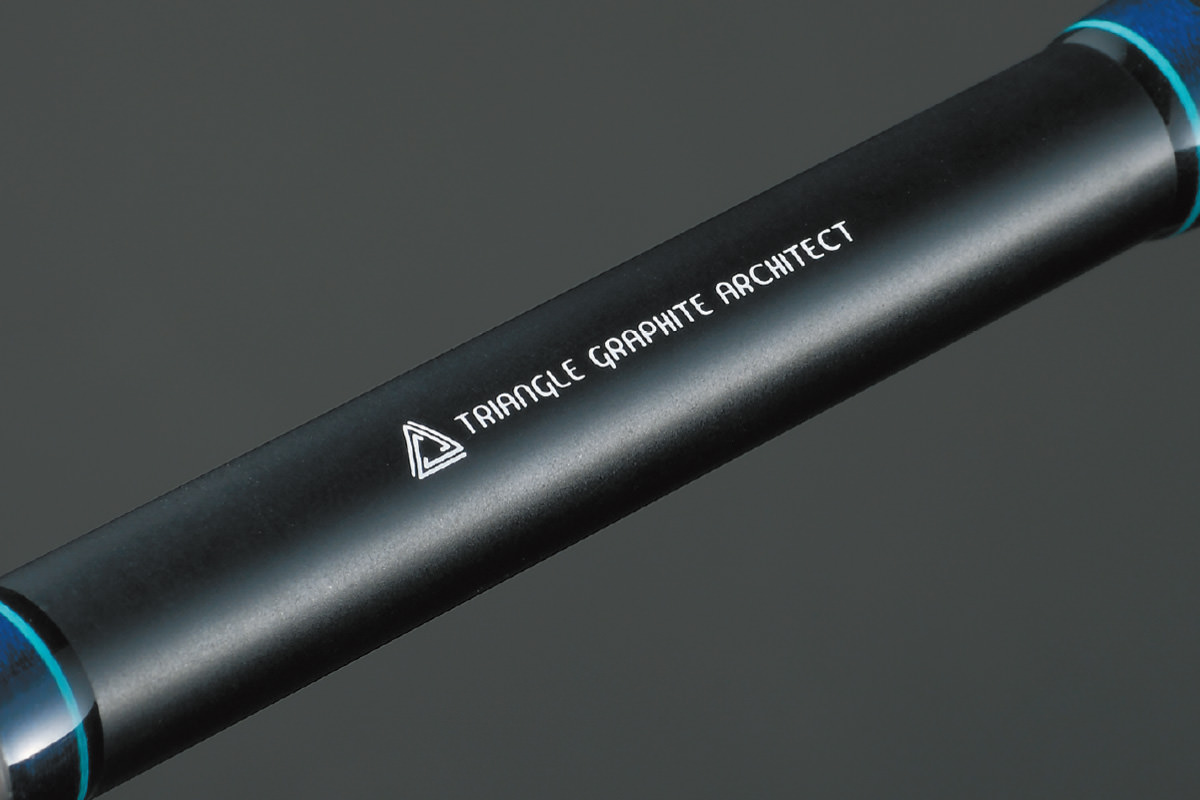 T3-TRIANGLE CONCEPT
T3-TRIANGLE CONCEPT
「TENTION(張り)」=「TORQUE(引張強度・粘り)」=「TORSIONAL RIGIDITY(ネジレ剛性・耐負荷強度)」の3つのT要素を3ピース・ジョイントコネクター各部位にそれぞれ特化させ、ロッドブランクストータルのパフォーマンスを引き上げるコンセプト。ファストムービングロッドと喰わせのソフトベイトロッド、テンションを重視したライトジグロッドでは、それぞれのシャフトに必要とされるT要素配列を変えて、各部位ごとに合理的にシャフトエンジニアリング。テーパーデザインによっても組み合わせを変えています。結果、1ピースロッド作成時の重複レイヤードが削減、驚異的な軽量バランスフィールを実現。
The T3 Triangle concept aims to increase the total performance of the blank by having each one of the three pieces specialize in one of the three "T" elements: TENSION, TORQUE, and TORSIONAL RIGIDITY. This logical shaft engineering allows the flexible arrangement of T elements needed to accommodate different missions, adapting to when you need a fast-moving rod, soft bait rod, or light jigging rod, etc. The arrangement also changes depending on the taper design. As a result, overlapping duplicate layers of one-piece construction are eliminated, creating an extremely lightweight, balanced feel.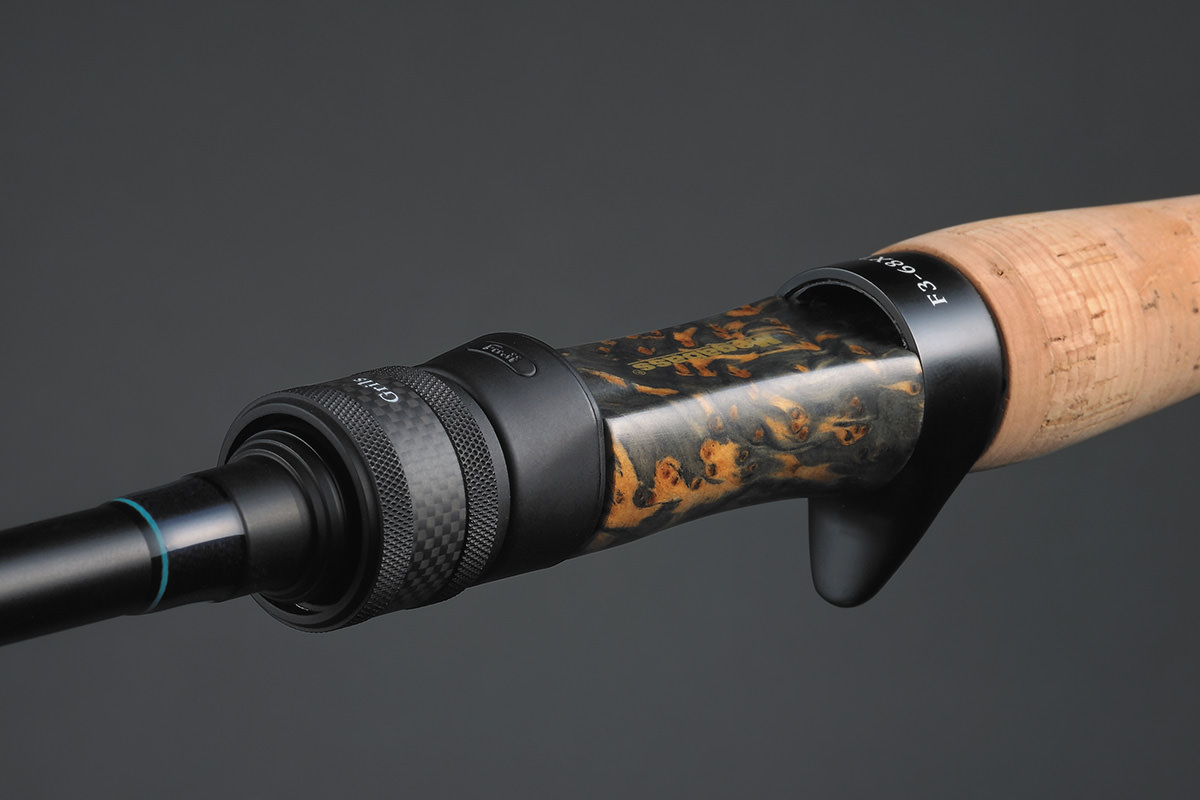 天然ウッド・バーズアイピーコック削り出しリールシート
Natural bird's eye peacock carved reel seat.
希少な天然鳥目樹木「バーズアイウッド」を一本一品削り出し、独自のステイン処理を施し耐水性と耐久性を高めています。その高比重特性を生かしてリール装着時にはロッド重心を手元に寄せる、良好なバランシングをもたらすための機能性部材として採用。(※樹木ストック、調達時期などによっては生産数が限定されたり、受注をお受けできない時期がございます。)
Rare bird's eye wood is utilized in each rod with a unique stain applied to increase water resistance durability. The high density of the wood serves a functional aspect as it allows for a good balance that favors the butt section. *Please note: depending on stock and procurement schedules there are times when production will be delayed due to limited material availability.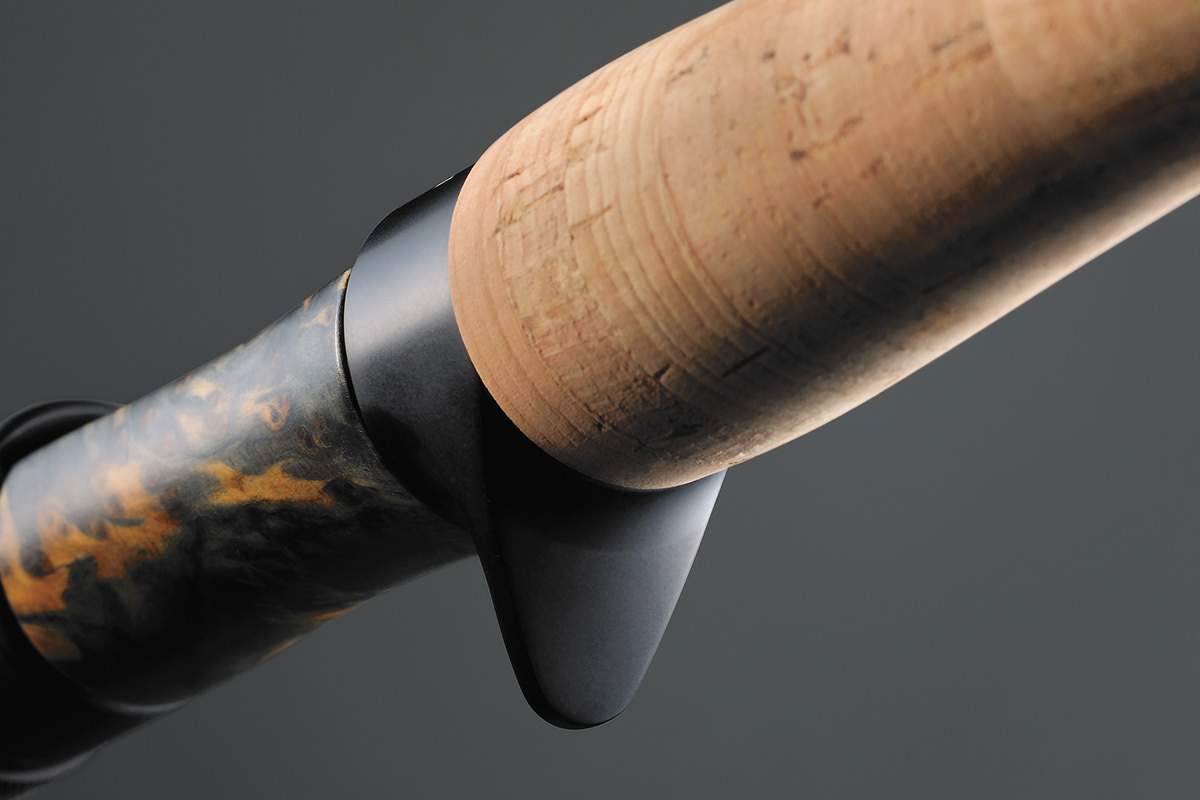 メタル削り出し・エルゴノミックショートトリガー
Ergonomic carved metal short trigger.
高強度・軽量アルミブロックから一本一本削り出して制作。削り出し後、クラフツマンによる磨き工程を入れたのち、伝説のハンティングライフルカラー(マットフィニッシュ)で仕上げています。3D切削造形によって極限まで追い込んだ薄肉の高強度ショートトリガーは握り替えがスムース。あらゆる指の置き方、グリッピングスタイルにフィットします。実釣主義による最新のエルゴノミクスが生みだしたトライザ専用トリガーです。
Each trigger is carved from a high strength lightweight aluminum block, polished by a craftsman, then finished with the legendary hunting rifle colors (matte finish). The 3D carved aluminum process results in an extremely thin high strength short trigger that feels very smooth when switching grips. It fits with any gripping style or placement of fingers. The custom TRIZA trigger is based on applying the latest ergonomics to real world scenarios.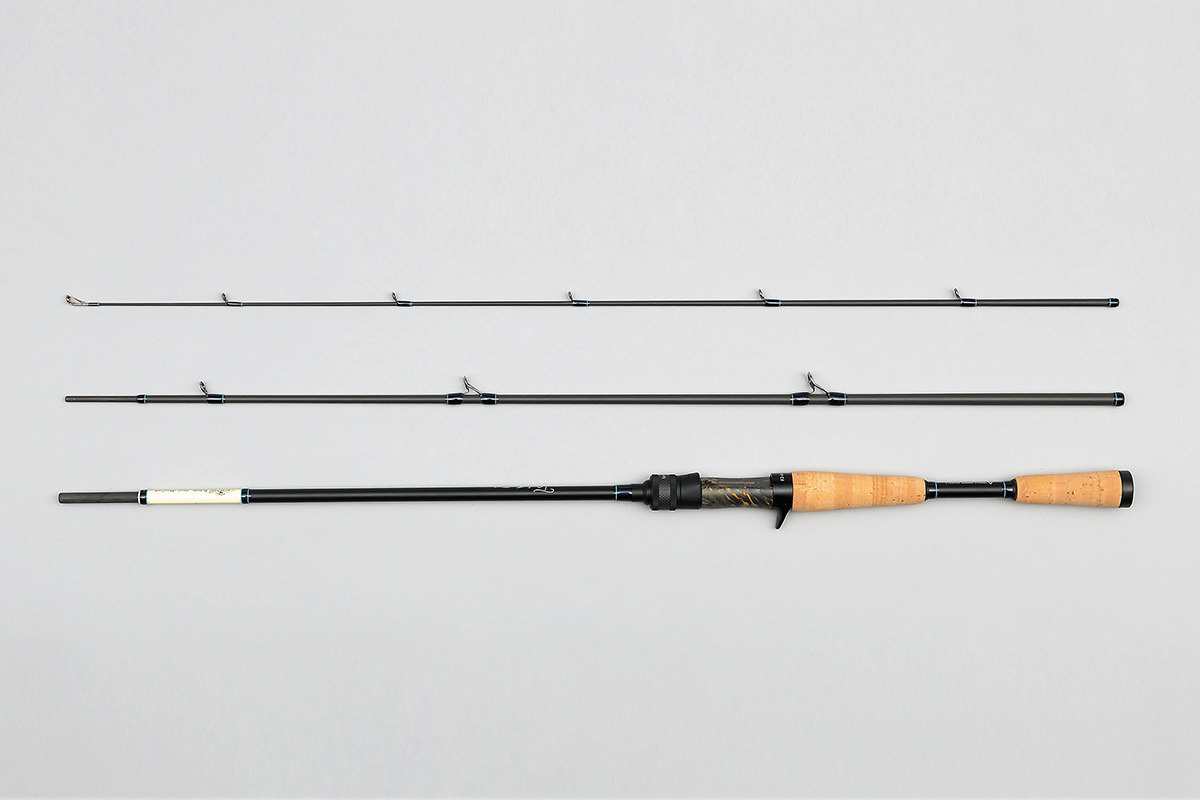 印籠継ぎ3ピースモデル
All models feature a three-piece design
ステンレスポリッシュガイドフレーム+fuji SICリング
Fuji® Stainless Steel SiC Guides