「勝つ」ために使う。次世代のi字系。
Fish for the win. The next generation of i-motion is here.
KARASHI IGX 70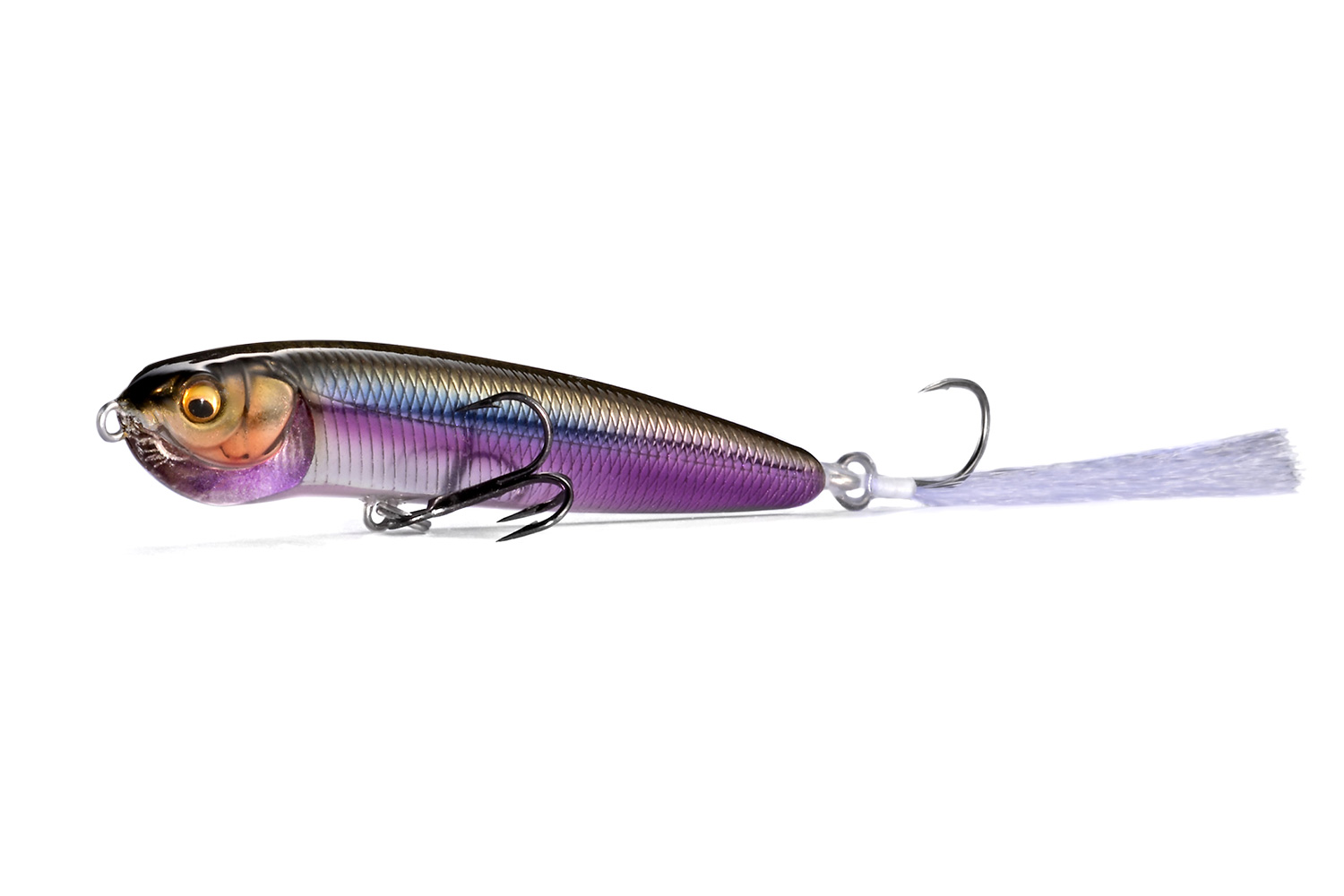 トップトーナメントアスリート小森嗣彦の知見と、名作ルアーの数々を生み出してきたデザイナー伊東由樹の経験値が融合して織り成す、新世代のi字系ベイトが、KARASHI iGX。
最新のハイドロダイナミクスが生み出した独特なキールヘッドは、優れた直進性能を発揮。
リトリーブ速度のわずかな変化に対し、あたかも船の揺れ戻しを抑制するかのような、ボディの姿勢変化を補正する微細なアクションを発生。
ゆっくりと引くだけで生まれる幻惑の引き波とiGXボディが生み出すスタビリティが、これまでのi字系ベイトを見切ったクレバーフィッシュを果敢にバイトに持ち込みます。
テールにセットされたファイバーフックはキールヘッドの直進性をさらに促進。停止時やあらゆるスピードでも常にフックポイントを上向きに保持。フッキング率を向上させています。テールフックが暴れないので飛行姿勢がブレず、ロングキャスタビリティに貢献。
隅々までこだわり抜いたiGXはシビアな状況で使う、勝つための競技スペックです。
In the early 90's, Yuki Ito starred in the fishing video series "X-BITES" that shook many bass fans loose from conventional limitations. The XLAYER's straight-pull fishing method, in which the XLAYER is retrieved to minimize lure motion, may be a precursor of modern I-motion fishing. The IGX is a new generation of I-bait that combines the knowledge of Tsuguhiko Komori, a top tournament athlete with an extremely logical approach to bass fishing, with the experience of Ito. The unique keel head, shaped by the latest hydrodynamics, has excellent straight-line performance. At the slightest change in retrieve speed, it produces an incredibly subtle action in response to the change in body posture, as if it were suppressing the rocking of a boat. Just retrieving the lure slowly will produce an enticing wave of water displacement, confidently drawing bites from clever fish that avoid conventional I-baits.
When you want to catch a big, sluggish bass that won't respond to a standard approach, the KARASHI series is the lure for you. The tougher the field becomes, the more the difference between the KARASHI IGX and other I-motion lures becomes evident. KARASHI IGX is a superb tool that should be used by anglers who want to tackle serious fields where the slightest difference can make all the difference.
SPEC
Other.1

Hook : #10 + FIBER TAIL HOOK #4

Price

メーカー希望小売価格
1,700 円 (税別)
TECHNOLOGY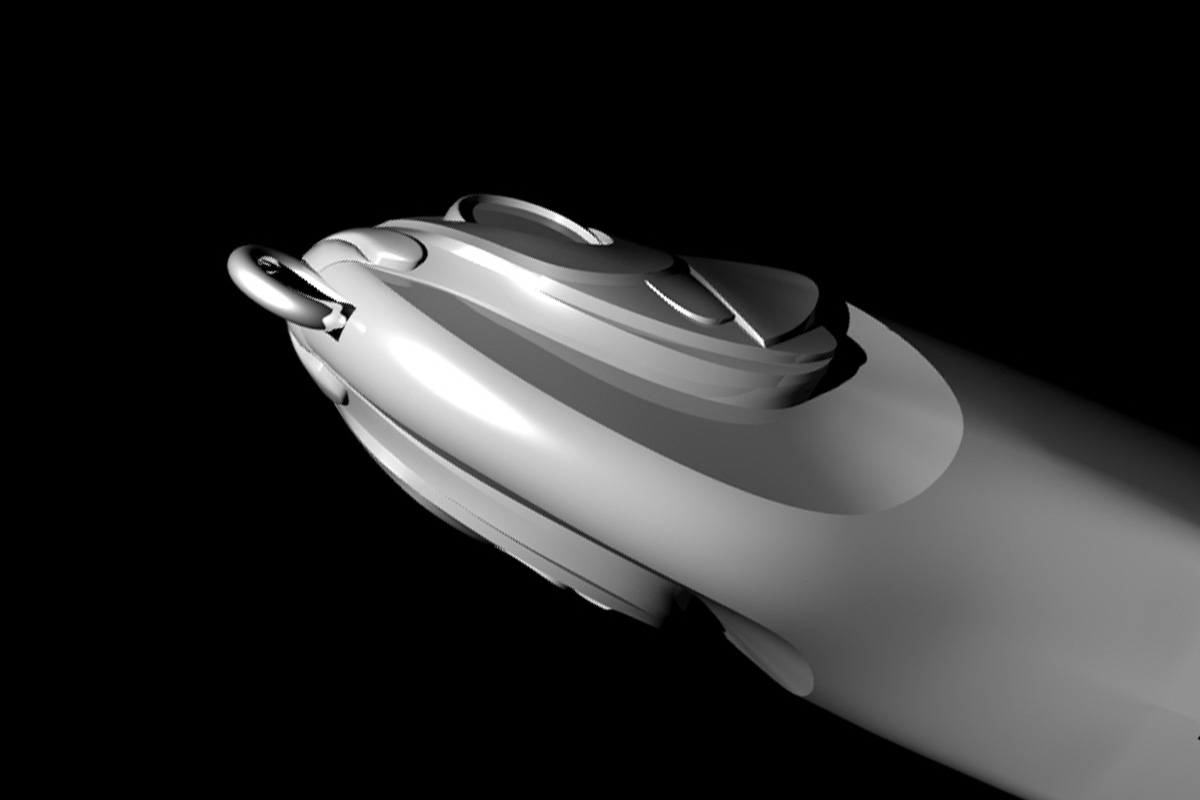 ORIGINAL DEEP-CUP KEEL(D.PAT.P)
ORIGINAL DEEP-CUP KEEL(D.PAT.P)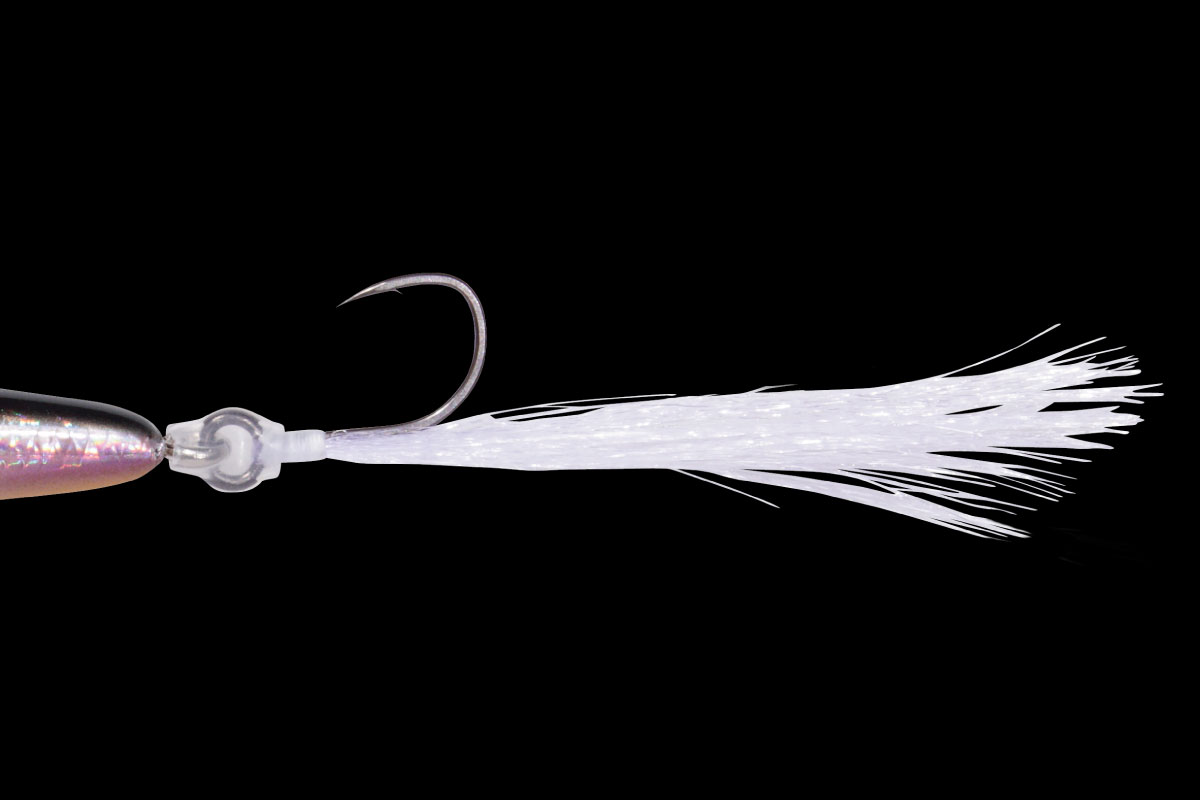 FIBER TAIL HOOK
FIBER TAIL HOOK