次世代のトラウトブランド。 GREAT HUNTINGいよいよ覚醒。
次世代のトラウトブランド。 GREAT HUNTINGいよいよ覚醒。
GREAT HUNTING MOUNTAIN STREAM EDITION

Extreme Climber 484
GHBF48-4UL
4ピースで仕舞寸法を「39cm」で統一。コンパクトなストリームクライミング専用バックパックに竿を納めアクティブに最上流域へ駆け上がる福山のエクストリームスタイルに合わせた超コンパクト・ウルトラライトベイトロッド。
獣道での藪漕ぎやロッドをホールドした岩場を移動する攻撃的なアスリートアプローチから算出されたエルゴノミクスは、特異なショートレングス・マルチコンタクトアクションを生み出しました。
川幅も狭く、木や岩などが込み入ったアジリティーゾーンやアンバランスな体制からのピンポイントシューティングなど、フルスイングでのキャストが厳しいシチュエーションで、スナップを利かせたコンパクトなクイックモーションによるコンタクト性能を極限まで高めています。
十二分にグレートハンティングテクノロジーを結集して誕生した新次元のスーパースリムブランクスは、小型ルアーを扱える繊細なティップと、流れの強い渓流で遭遇する巨大岩魚と存分に渡り合えるバットパワーを兼ね備えています。
※画像はプロトタイプです。
Ultra-compact, ultra-lightweight baitcasting model was designed to the exacting requirements of climber and trout specialist Masakazu Fukuyama. 4-piece construction collapses to a compact 15 inches, allowing for easy storage for day climbs or week-long excursions. Aggressive 4'8" overall length is ideal for tight quarters navigating along rocks, or through thick brush surrounding promising pockets. 
Built for compact casts with quick wrist-action, the 484 excels in pinpoint accuracy where full motion casts are difficult to execute. GREAT HUNTING is designed for precise control of ultralight lures, with a forgiving tip section that smoothly transitions into a strong butt section.
 ※The photograph is a prototype.
SPEC
Sub name

Extreme Climber 484

Other.1

Closed Length : 39cm

Price

メーカー希望小売価格
36,500 円 (税別)
TECHNOLOGY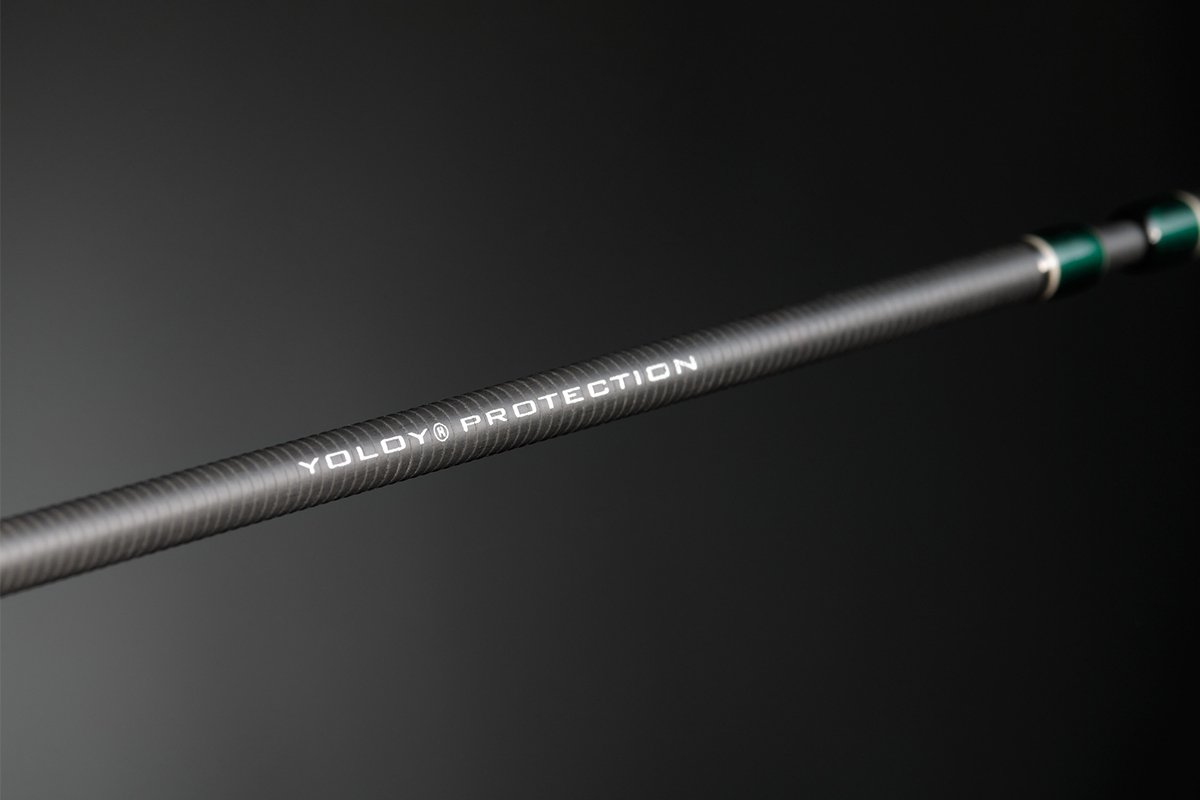 YOLOY プロテクションブランクス
YOLOY Protection Blanks
ブランクスを激しい衝撃や傷から守り、ロッドパフォーマンスを永続的に発揮させます。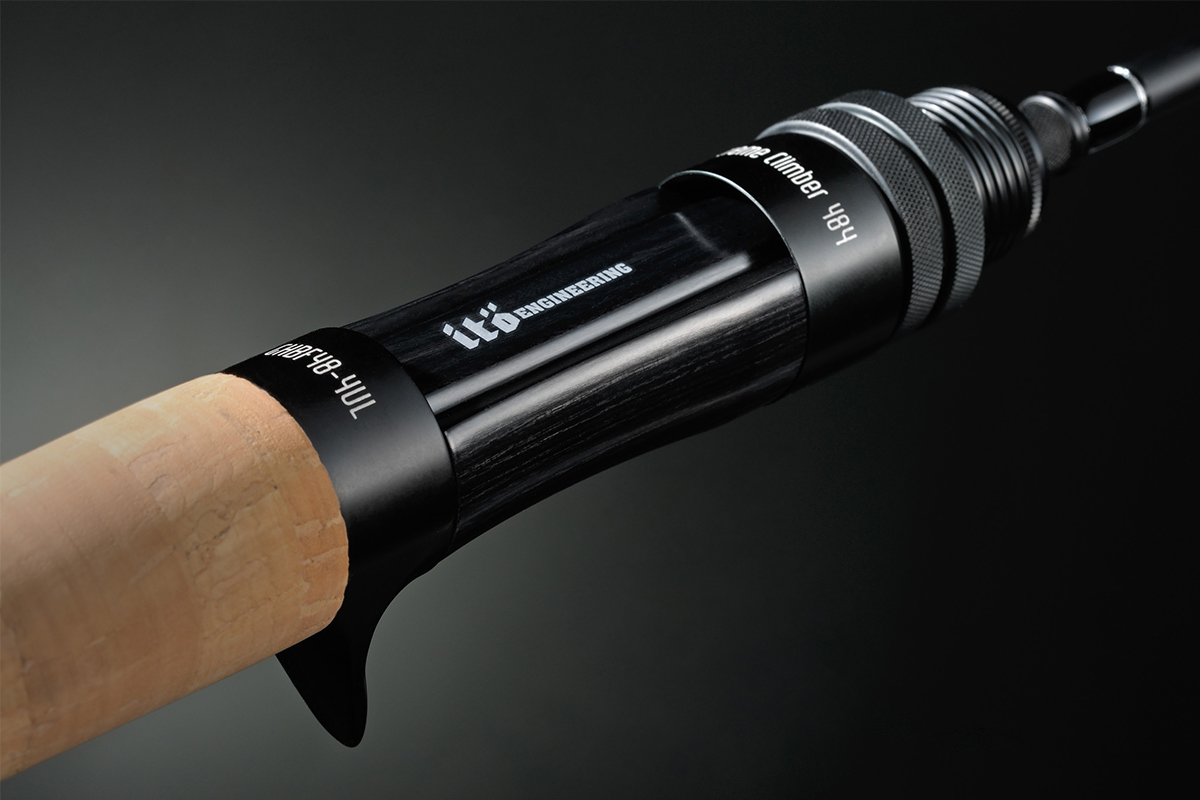 GHBF48-4UL キャスティングリールシート
GHBF48-4UL Reel Seat