次世代のトラウトブランド。 GREAT HUNTINGいよいよ覚醒。
次世代のトラウトブランド。 GREAT HUNTINGいよいよ覚醒。
GREAT HUNTING MOUNTAIN STREAM EDITION

Kamloops Stinger 673
GH67-3LS
カムループス・スティンガーは伊東のスペシャルシークレットロッド。
プレッシャーの高いフィールドで魚がスレた状況下、あえて渓流の流心にディープウェーディングし、ロングディスタンス・アップストリームキャスト。
ロングドリフトしてから、ダウンストリームリトリーブでロングサーチするなど、広域にステージングするトラウトに対し、渓魚の高いプレッシャーを下げて確実に口を使わせることを可能にしたエクストリームシャフトです。
また、バットガイドにはKガイドハイフレームを採用。グレートハンティング独自のオリジナルガイドセッティングにより7フィート超えの卓越した遠投性能を有し超広域サーチを実現。
最大の特徴はデストロイヤー・ヘッジホッグで搭載された「スティンガーティップ」を採用したこと。スモールミノーをついばむショートバイトやシケーダパターンによるトップウォーターゲームでのフッキング率には目を見張るものがあります。
他のモデル同様に、デストロイヤーX7のテクノロジー、超高強度・高伸度繊維YOLOY™をブランク表面に溶着。ブッシュやハードな岩場と接触しても傷に強く、ブランクスの破損耐性を高めています。
※画像はプロトタイプです。
The KAMLOOPS STINGER is Yuki Ito's personal model.
Designed for a long distance approach in highly-pressured fields, upstream casts, and long drifts while wading, the 6'7" length allows the angler to maintain distance and cover wider areas to trigger elusive bites.
With a high frame K-Guide stripper guide, the GREAT HUNTING's original guide setting delivers the casting performance of a traditional 7' model in a shorter frame, for increased efficiency. 
Tip section is equipped with STINGER TIP technology, an advance first developed for the Destroyer and Hedge Hog series to capture subtle short bites.
The KAMLOOP's blank is finished with YOLOY™ to add an additional layer of protection against scratches and damage that can occur in the wilderness.
 ※The photograph is a prototype.
SPEC
Sub name

Kamloops Stinger 673

Other.1

Closed Length : 93cm

Price

メーカー希望小売価格
34,500 円 (税別)
TECHNOLOGY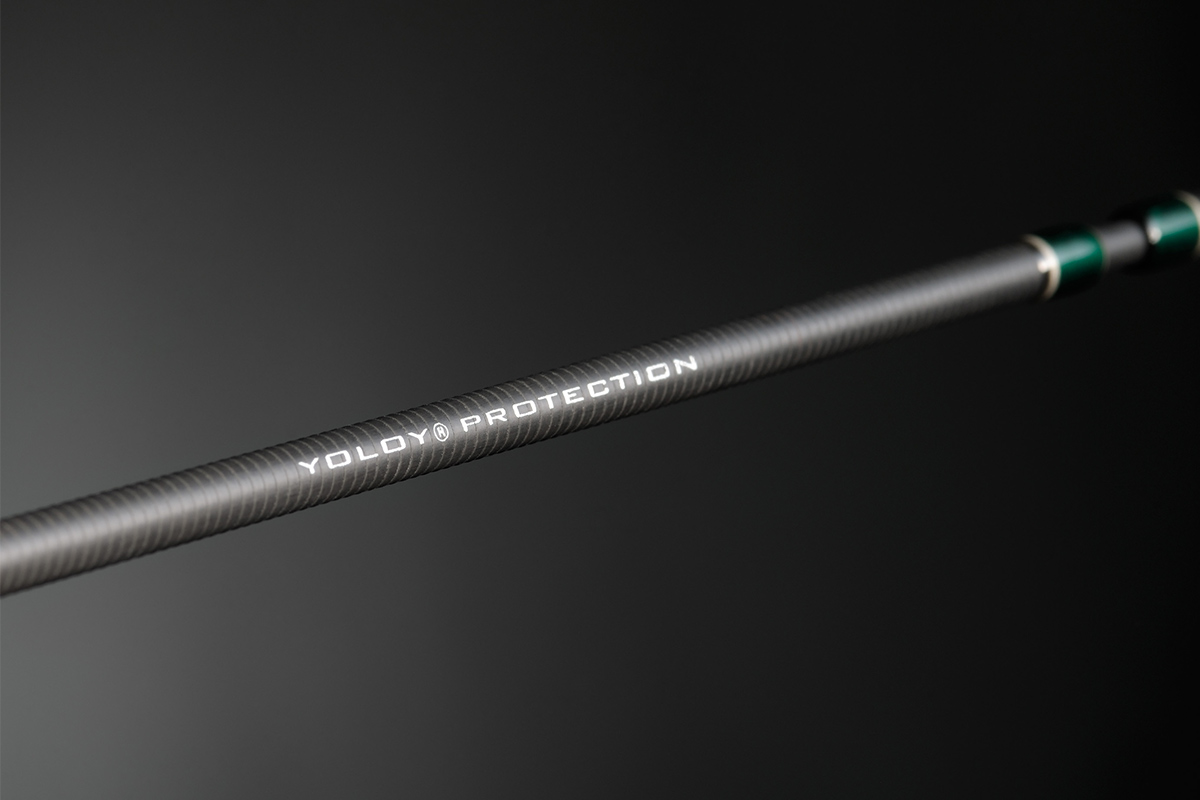 YOLOY プロテクションブランクス
YOLOY Protection Blanks
ブランクスを激しい衝撃や傷から守り、ロッドパフォーマンスを永続的に発揮させます。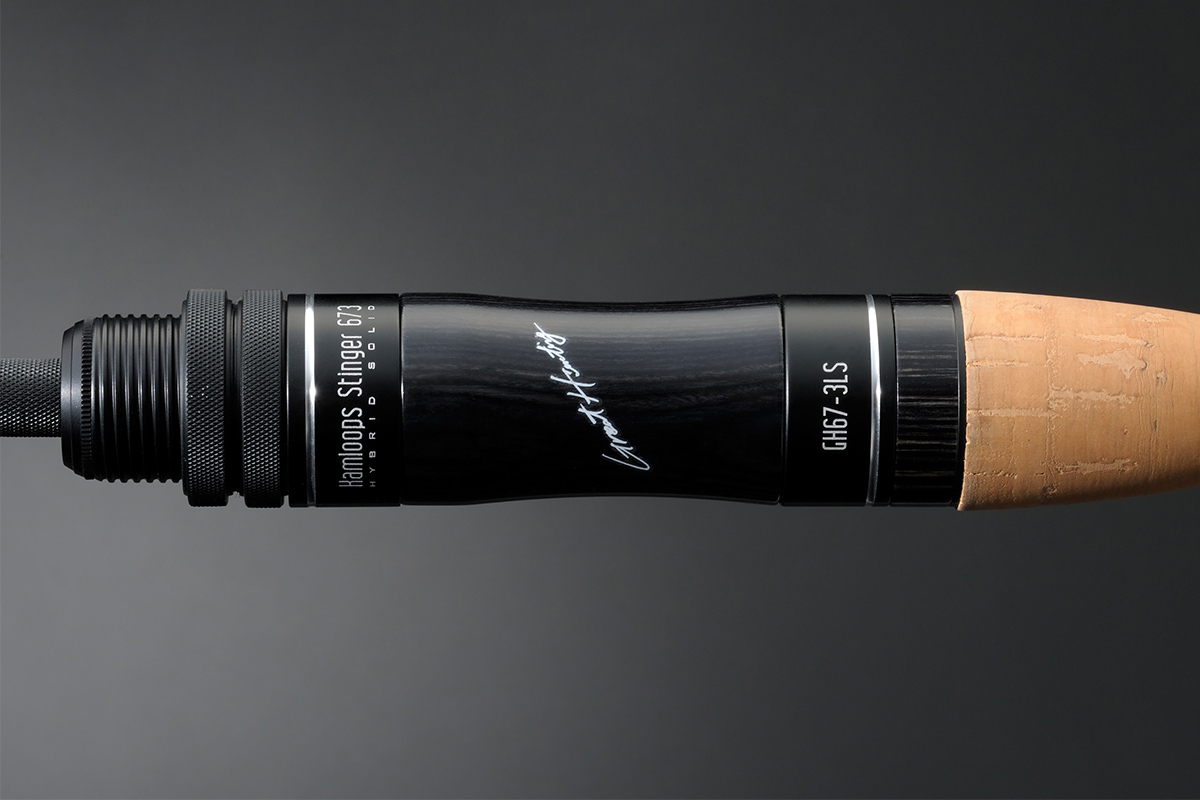 GH67-3LS リールシート
GH67-3LS Reel Seat