次世代のトラウトブランド。 GREAT HUNTINGいよいよ覚醒。
次世代のトラウトブランド。 GREAT HUNTINGいよいよ覚醒。
GREAT HUNTING MOUNTAIN STREAM EDITION

Extreme Climber 514
GH51-4ULS
エクストリームな渓流ゲームを高いアクティビティーで実践するため、バックパッカーの要望に応える42cm仕舞寸法で設計。
限られたスペースや障害物の多い場所でのテクニカルキャストを可能とするコンパクトなフリップショット・レングスとネイティブトラウトのファイトをとことん味わうためのフルパラボリックアクションを高次元で融合。ロッド全体にルアーウェイトを乗せられるテーパーは、ピンポイントキャストからオーバーサイズルアーによるロングキャストにも幅広く対応します。
ジョイントシステムは高精度・スピゴットフェルールを採用し、荷重に応じてベンディングポイントがスムースにバットセクションへと移行するワンピースロッド同等のナチュラルなベンディングカーブを実現。
中流域から上流域へと釣り登る課程で遭遇する山女魚、尺岩魚を狙撃することに特化したウルトラファインシャフトです。
※画像はプロトタイプです。
Fully parabolic blank in 5'1" flip-shot length allows for technical casts in tight spaces, and maximal enjoyment throughout the fight. 
Smooth-bending design allows for effortless accuracy and distance, even with light weight lures. High-precision Spigot Ferrule Joint System transfers load along the blank with a natural bend curve, virtually eliminated the flat points traditionally associated with multi-piece rods. Collapsed size of 16 inches answers backpackers' call to challenge mountain streams at the highest level. The Extream Climber 514 is an advanced model built to target those Yamame and large Iwana navigating towards the upper basins in the farthest reaches.
 ※The photograph is a prototype.
SPEC
Sub name

Extreme Climber 514

Other.1

Closed Length : 42cm

Price

メーカー希望小売価格
35,500 円 (税別)
TECHNOLOGY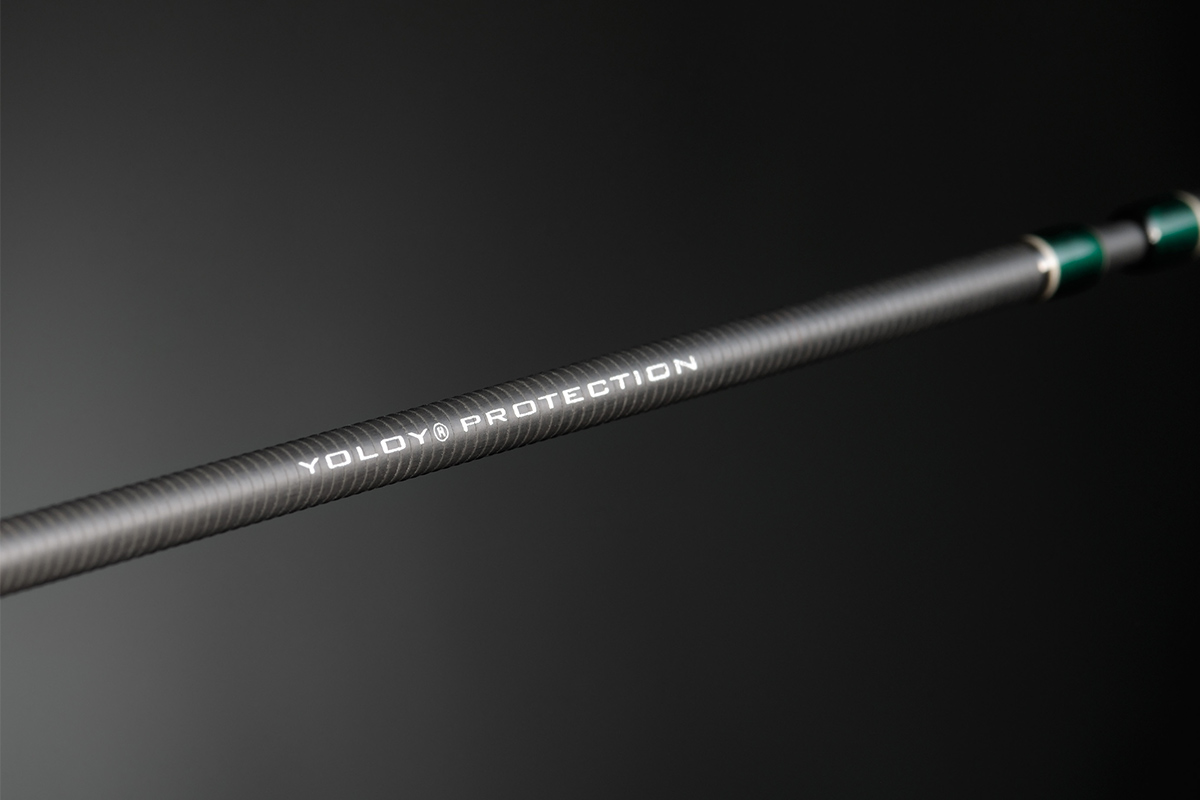 YOLOY プロテクションブランクス
YOLOY Protection Blanks
ブランクスを激しい衝撃や傷から守り、ロッドパフォーマンスを永続的に発揮させます。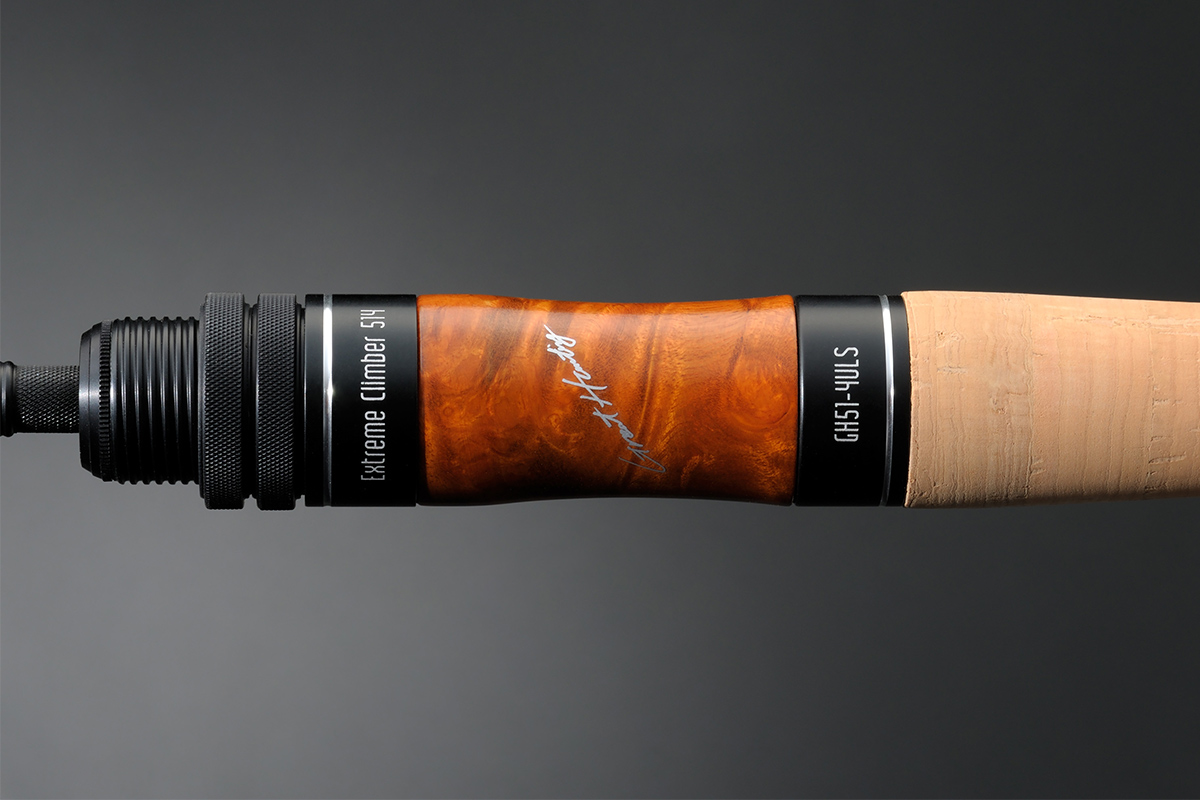 GH51-4ULS キャスティングリールシート
GH51-4ULS Reel Seat