柔よく剛を圧制する。次世代の筋金(チタン)入り。
柔よく剛を圧制する。次世代の筋金(チタン)入り。
EVOLUZION (C40-HDTS)

TRIPLE SIX
F6-66ti
6フィート6インチでパワーフォース6。トリプルシックスのサブネームを持つこのロッドは、フロッグやヘビーウエイトルアーを使ったカバーゲームに特化。ショートレングスの利点を活かして複雑なカバーにルアーを撃ち込んだり、スイムベイトやS字系ビッグベイトで複雑な立木を1本1本チェックしたりと、アキュラシーが要求されるピンスポットの攻略で真価を発揮します。また、そのパワーを活かしたビッグミノーのジャーキングも得意技のひとつ。強力な波動とフラッシングでリアクションバイトを誘発します。
※画像はプロトです。
6 feet 6 inches long with the force number 6. This rod, known as the TRIPLE SIX, is specialized for cover games using frogs and heavyweight lures.  Its short length allows it to cast lures into complex cover and use swimbait or serpentine big bait to check around individual trees with ease, demonstrating its true potential in situations that demand accuracy. The TRIPLE SIX also excels at leveraging its ample power to jerk big minnows and trigger bites with intense waves and flashing. 
* The photograph is a prototype.
SPEC
Price

メーカー希望小売価格
65,000 円 (税別)
TECHNOLOGY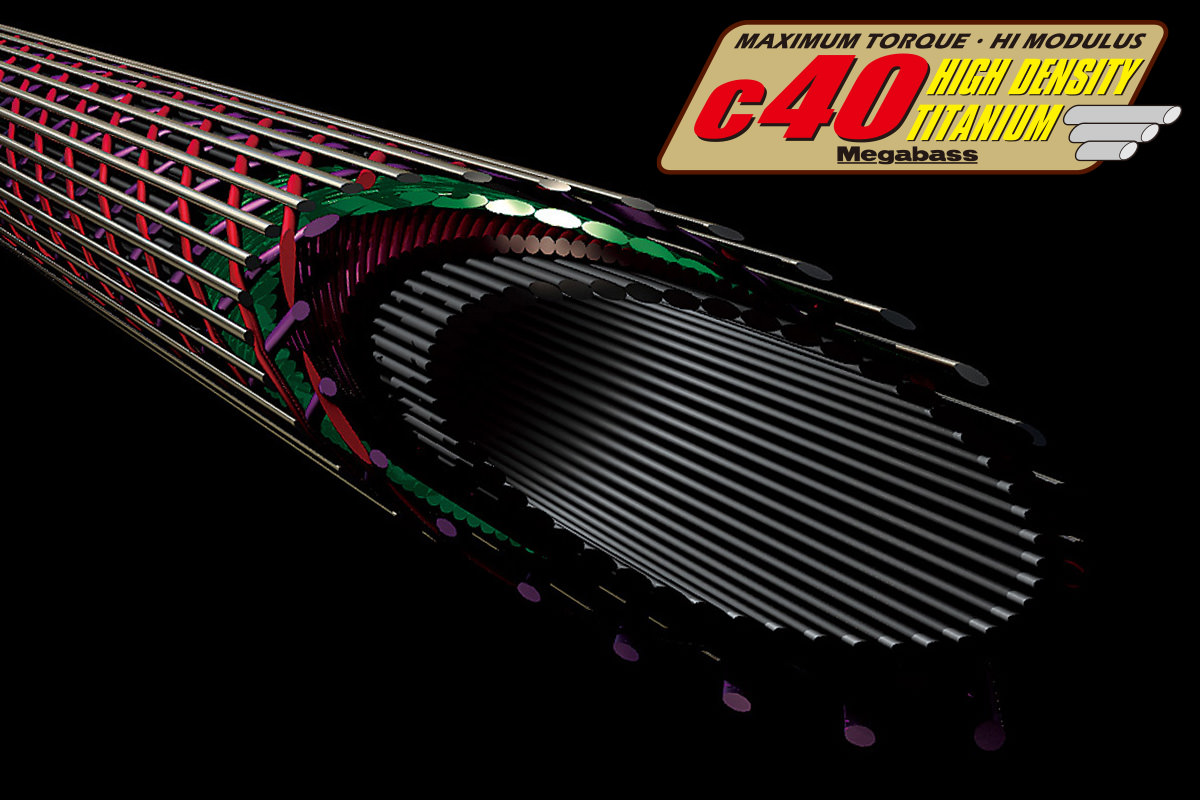 ITO C40 ハイデンシティタイタニウムシャフト
ITO C40 HIGH DENSITY TITANIUM SHAFT
形状記憶特性を持つマイクロチタンファイバーがもたらす金属繊維特有のバネ弾性と高い剛性、そして金属質な感度フィールに加え、超軽量・高弾性カーボンファイバー繊維がもたらすハイテンション特性が、従来多量に必要だったレジンの量を極限まで低減化した上で1ブランクに高密度融合。しなやかなネバリ腰を発揮するトルクフルなブランクスが、軽くレスポンシブな運動性能を高次元で発揮。操作感が極めてナチュラルで快適なフィッシングパフォーマンスを約束します。
This blank features micro-titanium fibers with high rigidity, resilient elasticity, distinct metallic feel, and shape memory characteristics combined with the high tension characteristics of super lightweight carbon fiber, bonded together with a dramatically reduced amount of resin compared to past models creating a high density fusion of materials. The high-torque blanks with flexible tension have light and responsive performance. A very natural sense of control provides for a smooth and comfortable fishing experience.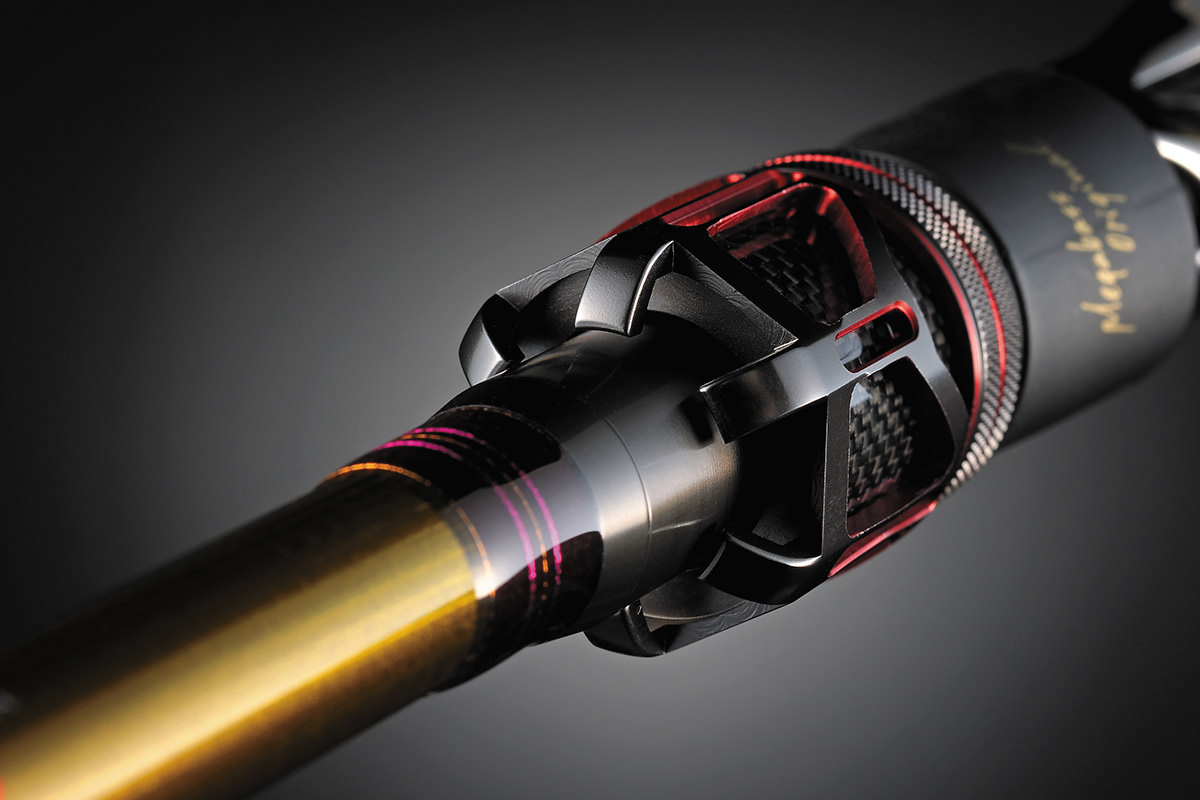 ITO クロウグラスプヘッドロッキングシステム(PAT.P)
ITO CRAWGRASP HEAD LOCKING SYSTEM
まるでイーグルが鋭い爪で獲物を「わしづかみ」しているような、アイティオー独自のブランクスの支軸剛性をサポートするニューデザイン・ヘッドロッキングシステム。チタンシャフトが感知した振動をダイレクトかつ広範囲にリールフット方向へと伝達させるため、軽量アルミブロックを多角形・多軸ブランキングを極限まで施した、超軽量・高剛性「スケルトン・トラス」構造。フロントフードベゼルとフォアハンドルセクションを一体化し、カーボン製スクリューヘッドをフルカウリング。エヴォルジオンならではの、直感的なインターフェイスを実現しています。
A unique head-locking system by ITO Engineering that supports the rigidity of the blank like an eagle clutching prey in its talons. The lightweight aluminum framework directly transmits the vibrations sensed by the titanium shaft to the foot of the reel using its skeleton truss construction. The front hood bezel and fore handle section are combined, and the carbon screw head is fully cowled. The CLAWGRASP has an intuitive interface unique to the EVOLUZION.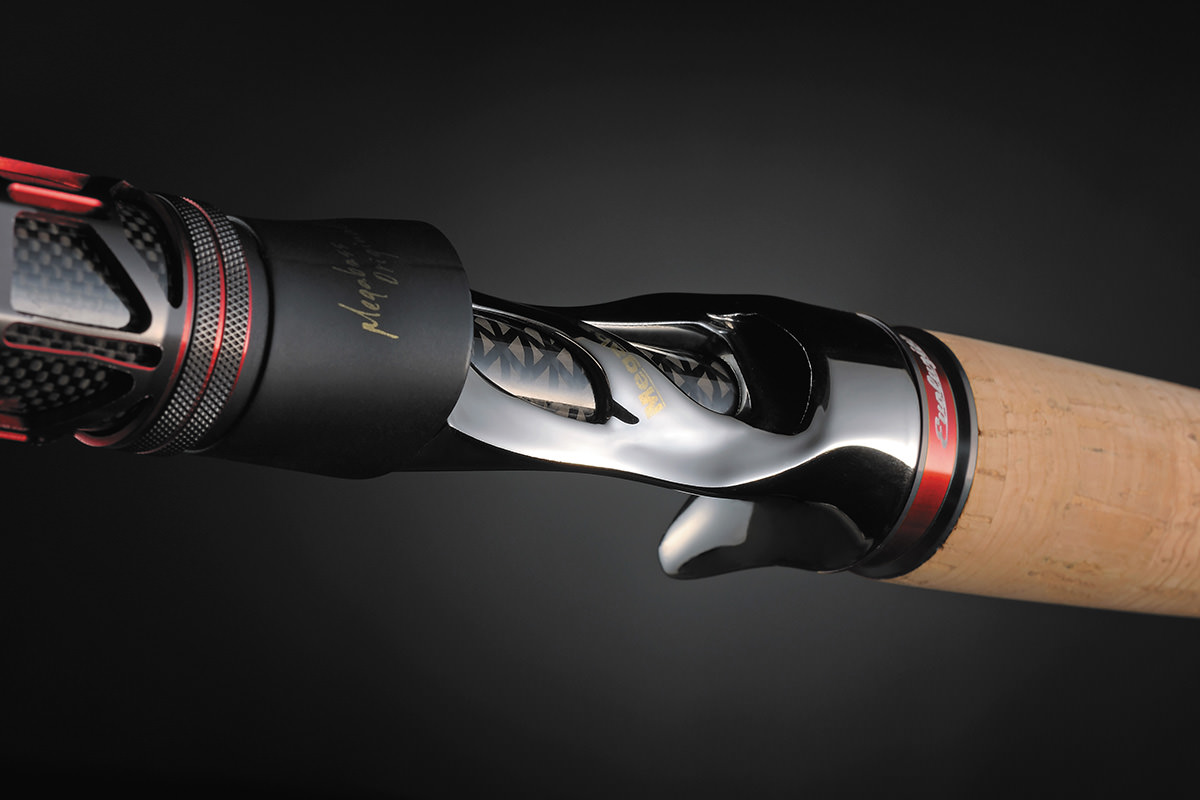 スパイラルアーキテクチャーリールシート
SPIRAL ARCHITECT NEW DESTROYER REEL SEAT (D.PAT.P)
ARMSコンプリートのリールシートで絶賛される3軸スパイラルボーン構造がNEWデストロイヤーにテクニカルフィードバック。さらなるロープロファイルデザイニングを実現。シート内部は極限まで肉抜きされた上で高い剛性を発揮する新構造。超軽量・高強度ナイロンコンポジットグラス新素材を採用しています。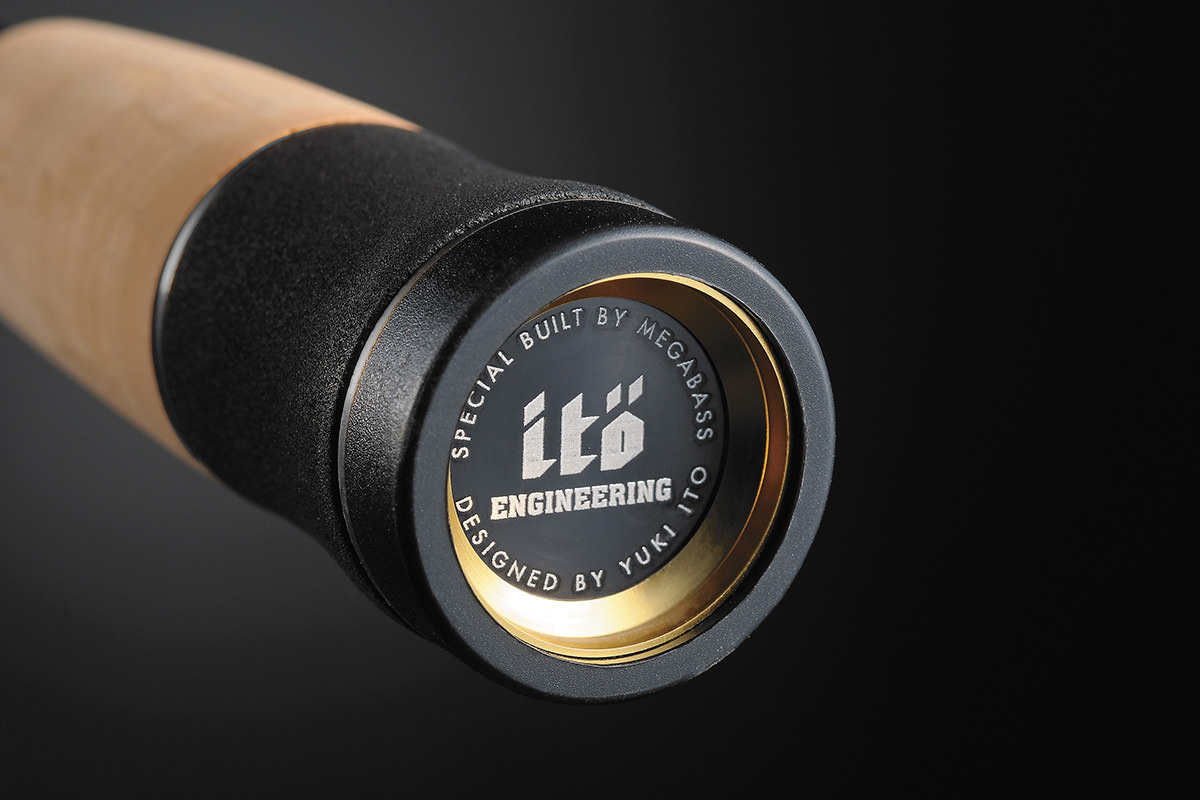 ITO END BALANCER
ITO END BALANCER
メガバスファクトリーメイドの証は、カーボンパターンにプレーティングされたリアエンブレムに刻み込まれます。