77mmのド迫力ボディ。 異次元の水押しがデカバスの闘争本能を直撃!
Extreme water splashing strikes at the primal instinct of big bass.Extreme water splashing strikes at the primal instinct of big bass.
BIG GABOT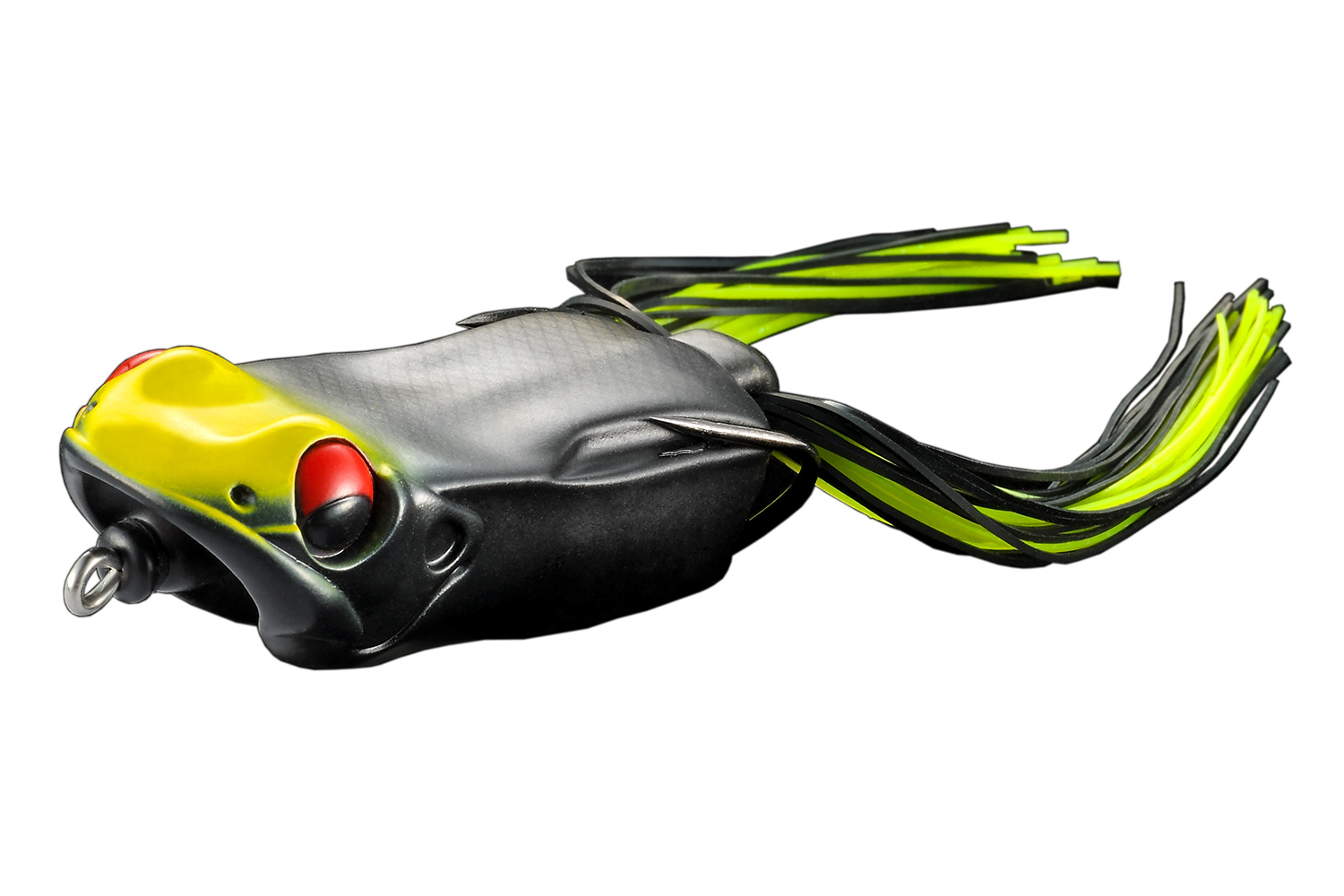 ビッグガボットはMOAプロスタッフの強い要望から生まれた、ポニーガボットのサイズアップモデル。まるでポップXを動かしているかのような、アクションさせやすいカタマランマウスはそのままに、各パーツをバージョンアップしました。オリジナルガボットより後方重心にするために、スカートをボディとは離れた位置に配置。ボディとフックの接触箇所には新たにフックグルーブを設け、アクション中にフックポジションが動いてしまうことを防いでいます。また、大型化に伴って内部構造も見直しを図り、ワイヤーパーツを追加。フッキングした後の魚とのやりとりで、よりフレキシブルにフックが動くようになり、バラシを軽減します。もちろん、トータルウエイトが増すことにより、太いPEラインでも軽快なキャストが可能。さらに、ボディサイズを一回り大きくさせたことより、マットへの水押しがより一層増幅し、ビッグバスへアピールします。オリジナルモデルよりもさらに「存在感」を高めたビッグガボットが、ビッグバスの闘争本能を刺激します。
※画像はプロトタイプです
The BIG GABOT is a larger, heavy-duty model of the PONY GABOT developed based on the strong requests of the US pro staff. While preserving the responsive CATAMARAN MOUTH of the PONY GABOT which allows for splash-walking action, the BIG GABOT features upgrades to various parts. In order to push the center of gravity farther back compared to the original GABOT, the skirt has been positioned away from the body. A new hook groove has been added to the connection point of the hook and body to limit unwanted hook slide. With the increase in size, the internal structure has also been redesigned and reinforced for durability. The BIG GABOT's hook is custom-built for the new frog, increasing hook-penetration and reducing lost fish throughout the fight. With increased total weight, easy casting with thick PE line is possible. The larger body also allows for more powerful water displacement in heavy matted cover, dramatically increasing the appeal of the BIG GABOT in the eyes of big bass. The BIG GABOT has a striking presence that surpasses the original, stimulating the fighting instinct of big bass.
 * The photograph is a prototype.
SPEC
Price

メーカー希望小売価格
1,400 円 (税別)
TECHNOLOGY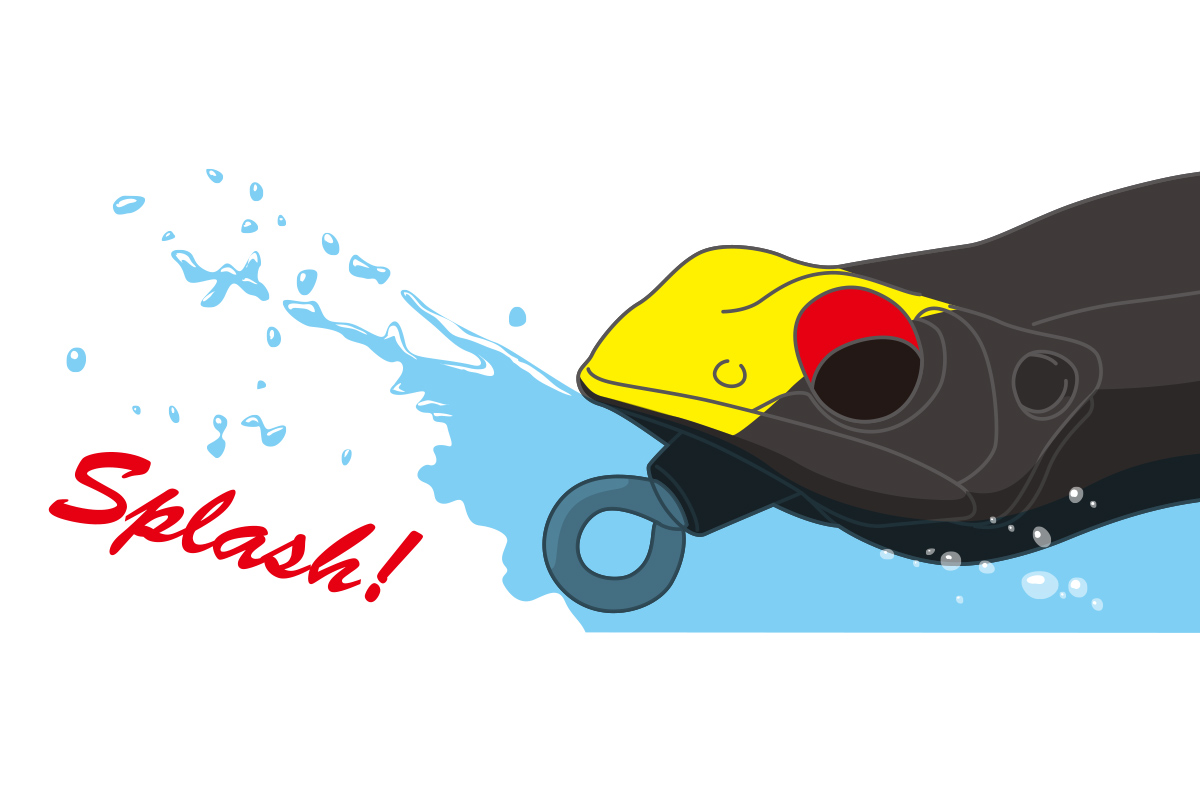 カタマランマウス PAT.P
CATAMARAN MOUTH PAT.P
「カタマランマウス(PAT.P)」が、従来のソフトフロッグでは考えられなかった、レスポンシブなクイックアクションを生み出します。
オーバーハングデザインのカップが独特なスプラッシュを発生。水しぶきが生み出す波紋と軽快なポップ音が、高い集魚効果を発揮。
The CATAMARAN MOUTH (PAT.P) generates quick, responsive actions unthinkable with past soft frogs. 
The cup features an overhang design which generates unique splashing. The waves generated by the splashing along with the light popping sound excel at attracting fish.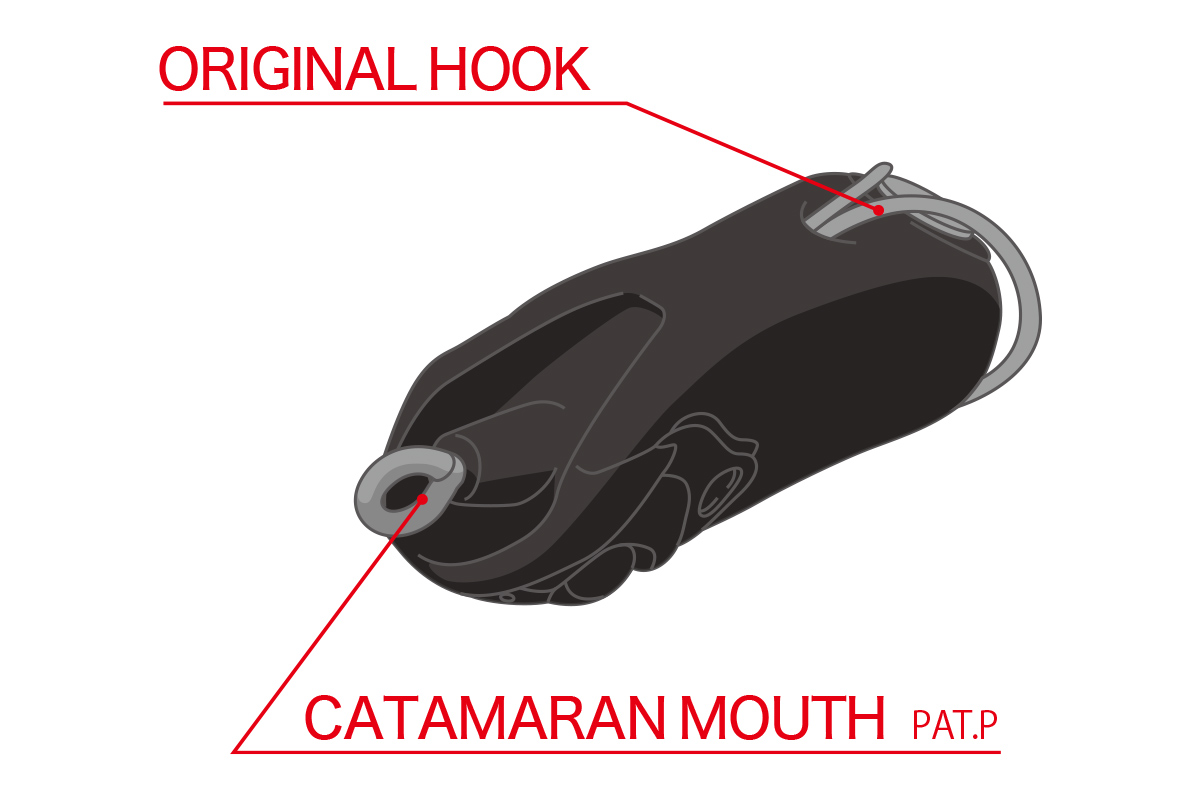 オリジナルフック
ORIGINAL HOOK
オリジナルフックは、フローティングカバーをかわし、高確率でフッキングに持ち込むためのデザイン。ストレスフリーなヘビーカバーアプローチを実現。
The original hook is designed to evade floating cover and produce high hooking-rates. It makes a stress-free approach to heavy cover possible.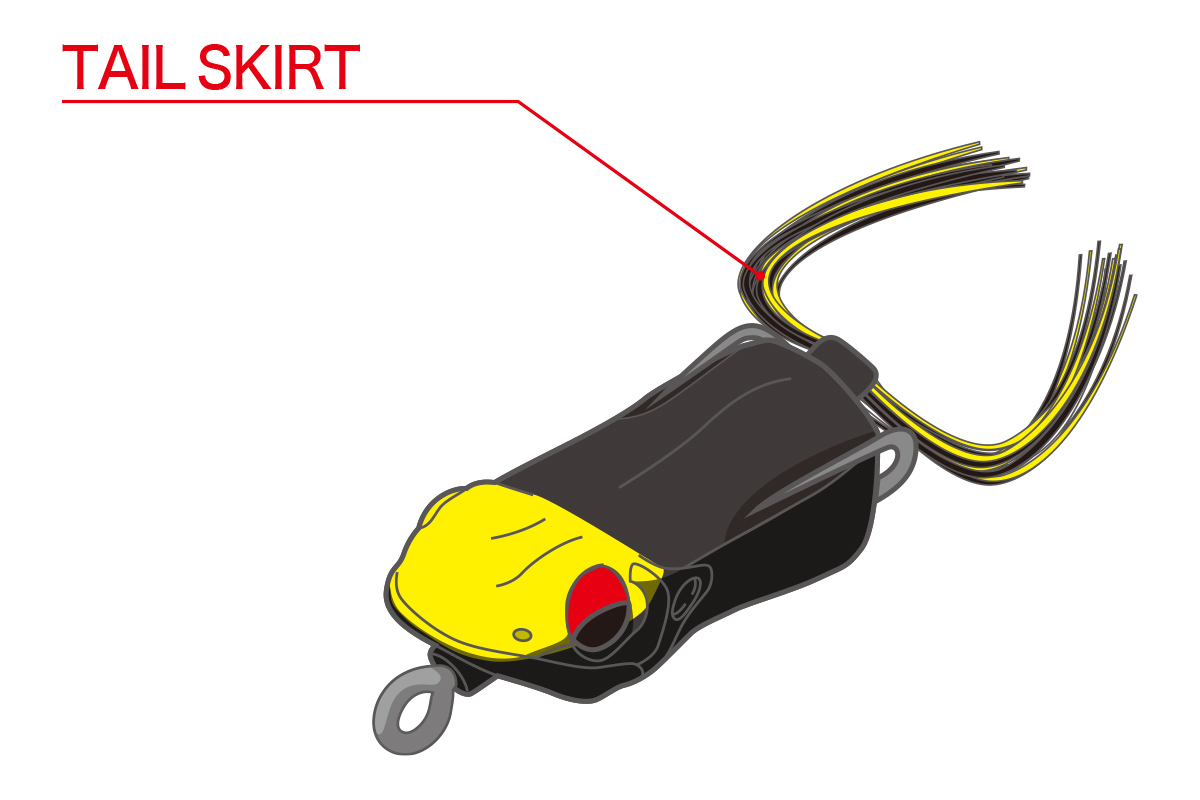 テールスカート
TAIL SKIRT
テールスカートは、ボディとフックより後方に設置。ボディから離すことで干渉を防ぎ、アクションやフッキングを妨げません。
The tail skirt is installed to the rear of the body and hook. By distancing it from the body, interference with actions and hooking is avoided.