カヴァーへガツガツ打ち込めるソフトペンシルベイトPIVOT
PIVOT
PIVOT
ピボットは、リアルフィッシュデザインのスナッグレス・ソフトペンシル。
中空ソフトボディを採用し、アクション時に発生するボディとフックの干渉音を排除し、完全サイレント化。極限まで抑えた着水音によるサイレントアプローチと、高次元のスナッグレス性能が、カバーに潜むナーバスな魚を果敢にアタックさせます。
また、ベイトフィッシュライクなボディが生み出したのは、軽快な首振りとスライドアクション。カバーのスリ抜け性能を高めてなお、オープンウォーターでの使い心地も追求。
さらに、「専用開発したオリジナルフック」と、スナッグレス性能に加えて的確なフッキング性能を両立させた「独自のソフトマテリアルボディ」によって、カバー下から突き上げるラフバイトも、高確率でフックセットに持ち込みます。
ペンシルベイトの革命児「ピボット」が、トップウォーター・カバーゲームの新たな扉を開きます。
※画像はプロトタイプです。
Real fish design Snagless Soft Pencil bait PIVOT.
With a hollow-body design and realistic baitfish profile, PIVOT is a snagless soft pencil bait built for mats and open water. Soft body construction means PIVOT lands stealthily and moves quietly. When this soft, collapsible body is combined with a custom-designed hook shape, you can be sure that PIVOT will drive hooks home for an optimal hookup.
Realistic, slim body design allows for nimble side-to-side action. Ideal not only for traditional heavy cover applications, but also excels in open water-especially in those difficult-to-reach areas where you wouldn't throw a hard plastic pencil bait.
* The photograph is a prototype.
SPEC
Price

メーカー希望小売価格
1,350 円 (税別)
TECHNOLOGY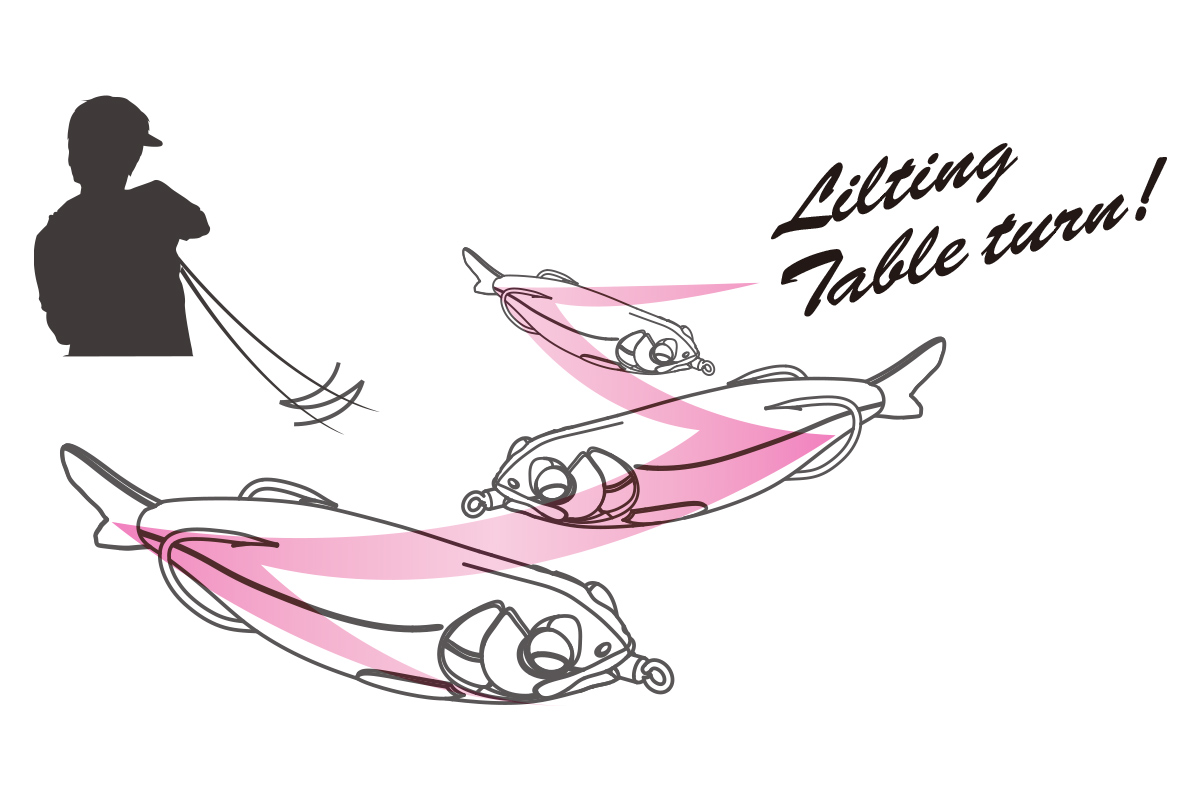 ACTION
ACTION
スリムボディが効率よく水を逃がし、軽快なテーブルターンを披露。オープンウォーターでもしっかりと魚にアピール!
Slim body design effectively carves through the water for nimble table turn action, even in open water situations.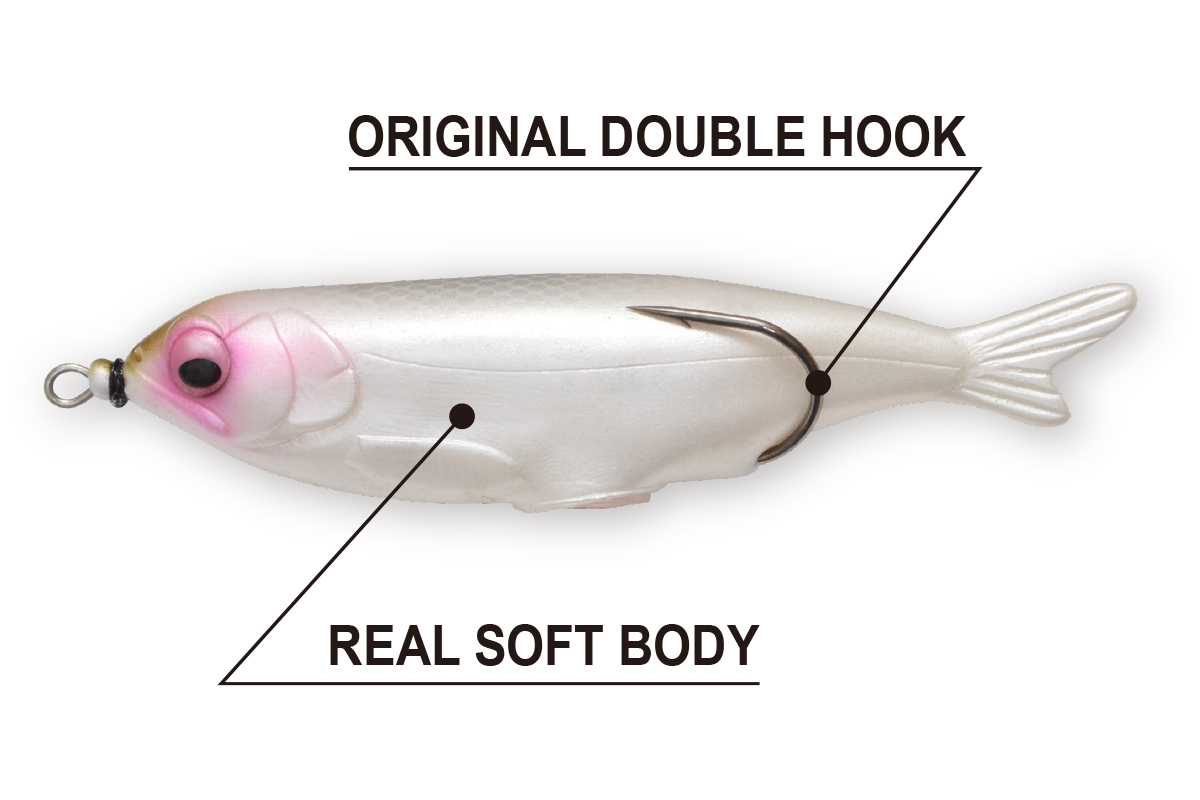 DETAIL
DETAIL
・REAL SOFT BODY
ベイトフィッシュライクなソフトボディが、喰わせのナチュラルサイレント・アプローチを実現。
・ORIGINAL DOUBLE HOOK
専用設計のオリジナルフックにより、高いフッキング率と高次元のスナッグレス性能を実現。
・REAL SOFT BODY
Realistic soft body baitfish design for ultimate stealth action.
・ORIGINAL DOUBLE HOOK
Equipped with an exclusive, original hook shape design for improved hook-up ratios and less snags.