世界の大魚を相手にする、ヴァルキリー・ワールドエクスペディション。
Hunt monster fish.
VALKYRIE World Expedition

VKC-80XXH-4
超ヘビーカバーのライギョを藻団子ごと引き寄せ、引き抜く圧巻のパワーを4pcsで実現しました。持ち運びに便利な4pcsモバイルロッドの中では、もはや世界最高レベルのハイパワーロッドであることに異論はないでしょう。ライギョロッドとして1ピースと変わらぬロッドバランスと重量を実現していることは、マルチピースロッドの常識を根底から覆す、「事件」といっていいでしょう。怪魚ハンター御用達ロッドとして、ピラルク、ピライーバ、巨大ナマズ、ナイルパーチ等の50kg超えのスーパーリアルモンスターと堂々と渡り合える、世界でも限られた剛竿です。持ち運びと収納性に優れた携行性は、キャッチした貴重な情報について即行動を起こせる機動力になり、ポイントに着いたら即座に破壊的なパワーを存分に開放できるのです。このモデルは、未知のモンスターハンティングを成立させるパワーを秘めています。
■ ターゲット
バス、雷魚、大型ナマズ、大型ロックフィッシュ、タコ、アカメ、バラマンディ、ナイルパーチ、ピラルク、ムベンガ、アリゲーターガー、サメ、エイ類
※画像はプロトタイプです。
We have realized a four-piece rod with the overwhelming power to pull out snakehead from super heavy cover, algae and all. For a convenient, portable four-piece rod, the VKC-80XXH-4 provides world class levels of power. The fact that it realizes a weight and rod balance rivaling that of a one-piece snakehead rod is simply astonishing. This monster hunter rod is one of the few in the world that can go toe to toe with 50kg plus beasts such as arapaima, piraiba, giant catfish, and Nile perch. The exceptional portability makes it easy to quickly act on new information, making you extremely mobile, and able to immediately unleash the destructive power upon arrival to the target area. This model has the power hidden within to monster hunt in the great unknown.
Targets: bass, snakehead, large catfish, large rockfish, octopus, Japanese lates, barramundi, Nile perch, arapaima, mbenga, alligator gar, sharks, rays
* The photograph is a prototype.
SPEC
Line capa

MAX 50lb. PE 10

Other.2

Closed Length : 67cm

Price

メーカー希望小売価格
32,000 円 (税別)
TECHNOLOGY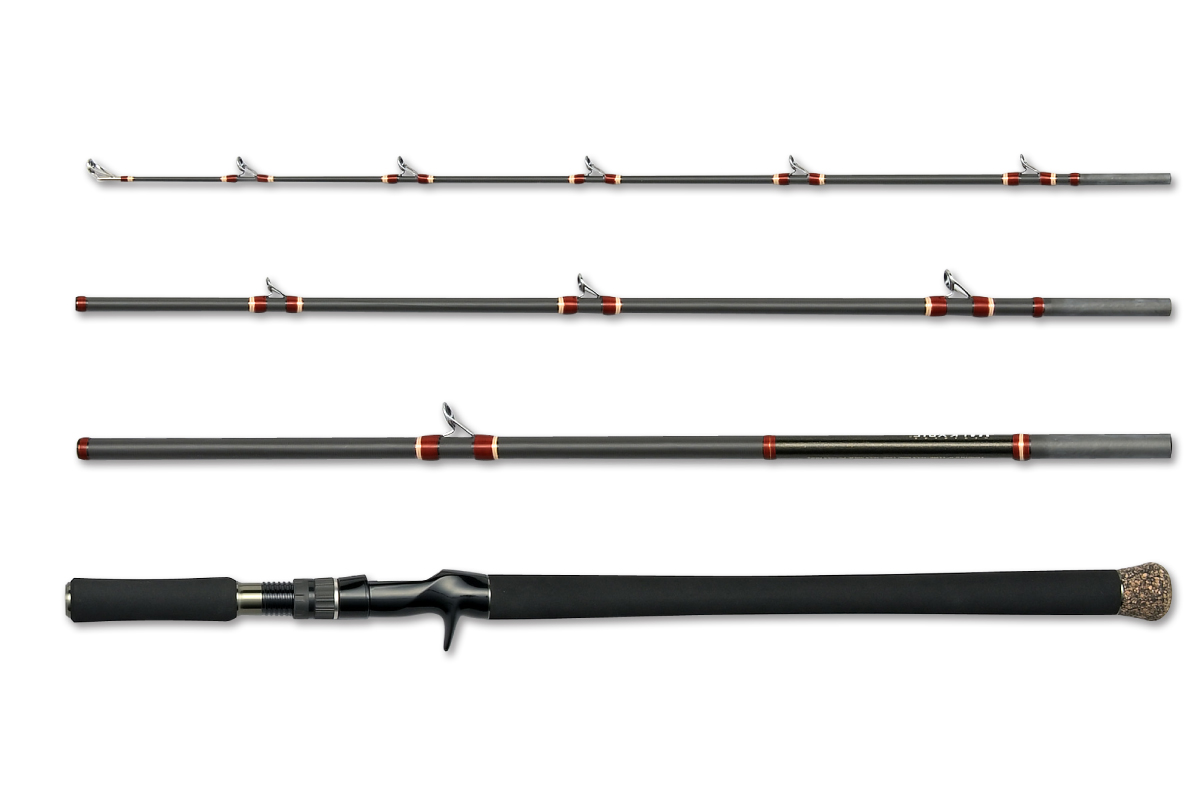 VALKYRIE マルチピース設計
VALKYRIE MULTI PIECE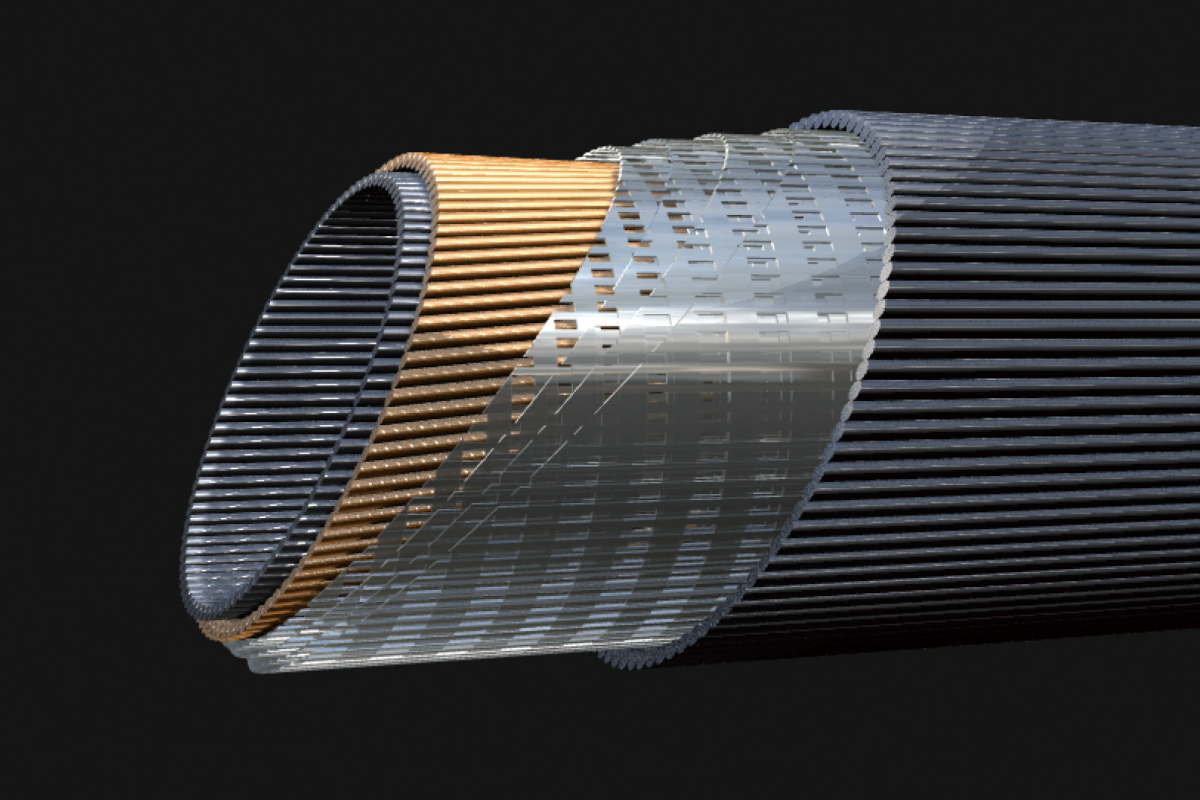 ナノマトリクスコンポジットシャフト
NANO MATRIX COMPOSITE SHAFT
超軽量・高感度カーボンと高伸度グラスファイバーを4層にレイヤード。グラス特有の粘りにより重量級ルアーのウエイトをロッド全体で受け止め、カーボンマテリアルの驚異的な復元力でキャスティングパワーに昇華。マグナムサイズルアーを容易に振り抜ける強靭なシャフトを実現しました。また、2種類のマテリアルの相乗効果による圧倒的なパワーとトルクは、ターゲットの強烈な引きを捻じ伏せます。モンスターの暴力的な突進やエラ洗いにも柔軟に追従するグラスマテリアルは、バラシのリスクを大幅に軽減。皮一枚のフッキングでも身切れを防ぎ、高確率でランディングまで持ち込みます。数少ないチャンスを確実に掴み、価値ある一匹を獲るためのコンポジットシャフトです。
This unique multi-piece expedition series features a shaft engineered with four layers of super lightweight, high sensitivity carbon and high elasticity glass fiber. The unique resilience of glass distributes the load of heavyweight lures along the length of the rod, while the carbon material's astonishing power supercharges casting distance and control. These features create an indominable shaft that can easily launch magnum-sized lures. The overwhelming power and torque made possible by the synergy of the two component materials will shut down the intense pulling power of target fish. The glass material can dynamically absorb and adapt to the violent attacks of monsters, greatly reducing the risk of lost bites. It secures slim-chance hook ups and successfully lands target fish. This composite shaft will allow you to decisively capitalize on rare opportunities and land those unique prizes.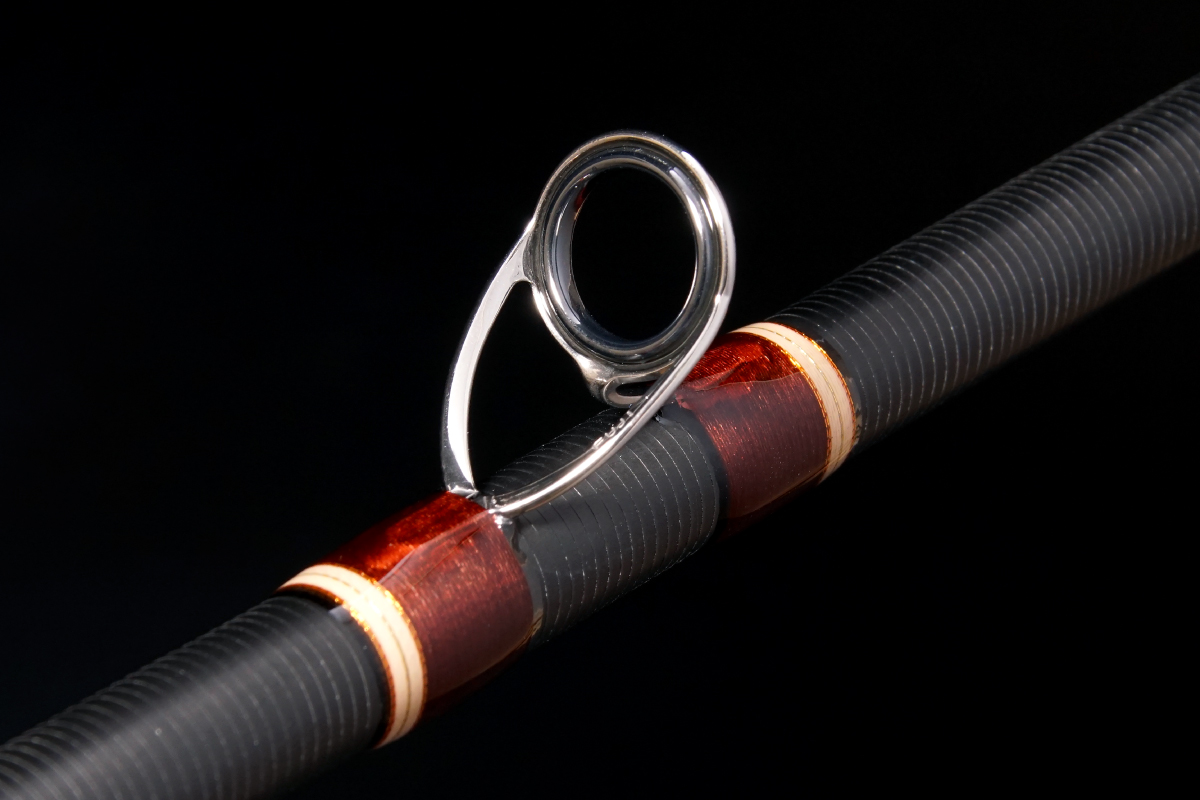 オールダブルフット+ステンレス Fuji SiCガイド
All double foot stainless Fuji SiC guides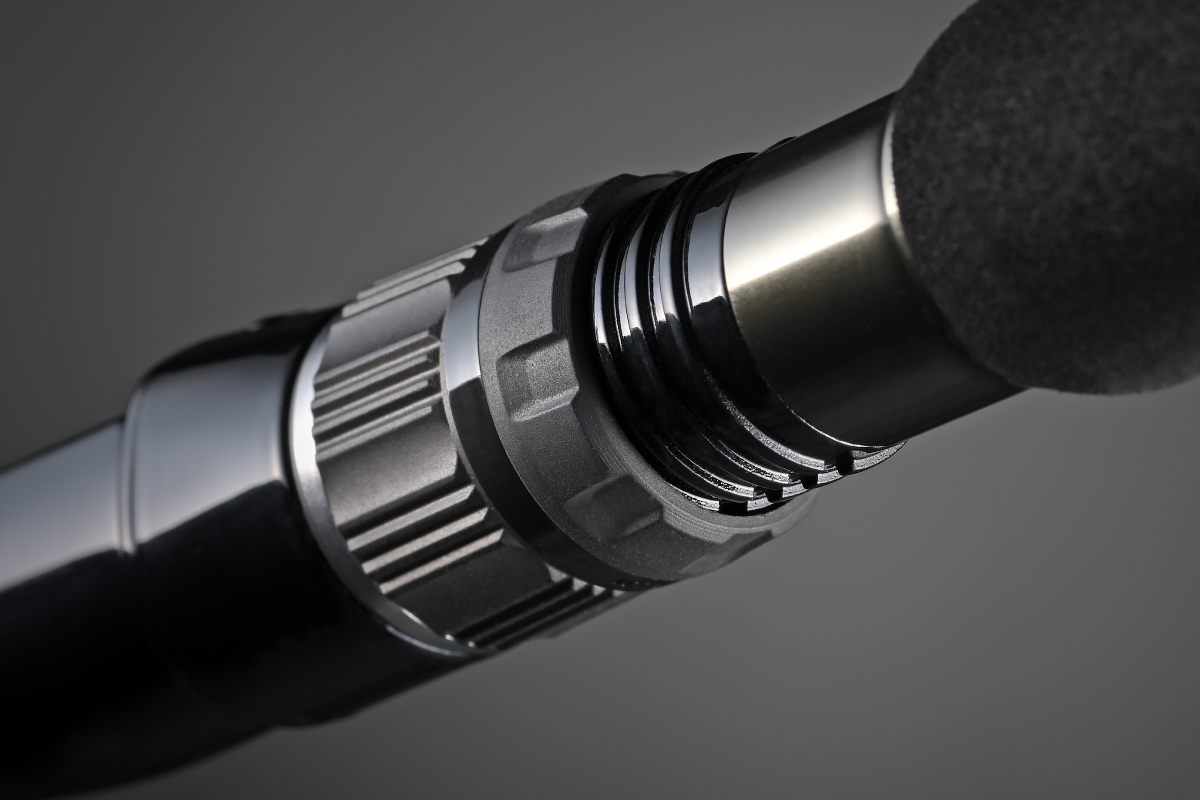 バックストップシステム FUJI LOGRナット
BACK STOP SYSTEM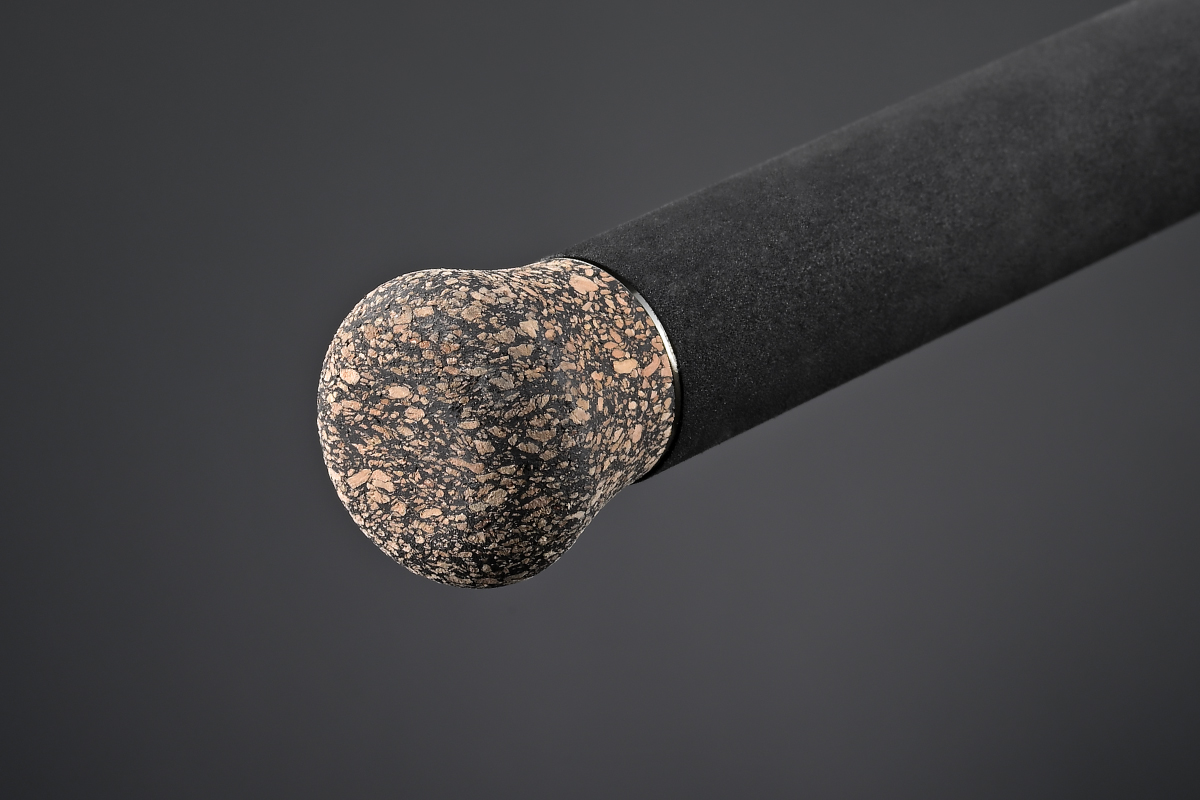 高強度・硬質EVA(ギンバル対応グリップ)
HIGH STRENGTH HARD EVA
Instagram #ValkyrieWorldExpedition