狙いはビッグフィールドのナナマルだ。
狙いはビッグフィールドのナナマルだ。
DESTROYER T.S

TENCHIJIN
TS82X
ワールドレコードだけを目標として誕生した、その名も「天地人」。
40cmオーバーのジャイアントベイトをフルキャストできる超弩級のウルトラシャフトです。ジャイアントベイトを自在に操り、引き抵抗にも負けないティップセクションは幾度ものテストで導き出した絶妙な張り(テンション)を実現。破壊的なトルクはモンスターの顎に太軸フックを瞬時に貫通させ圧倒的なパワーで制圧します。
 ※画像はプロトタイプです。
The "Man of the Heavens" was born with the sole purpose of targeting world records.
This ultra-strong shaft can fully cast giant, 40 cm+ bait. The tip section features exquisite tension derived through extensive field testing. It stands up superbly to pulling resistance, and allows for the user to freely control giant bait. The destructive torque of the TS82X lets you instantly pierce the jaws of monster fish with thick hooks and bring them under your control with overwhelming power.
※The photograph is a prototype.
SPEC
Other.1

Closed Length : 205cm

Price

メーカー希望小売価格
56,000 円 (税別)
TECHNOLOGY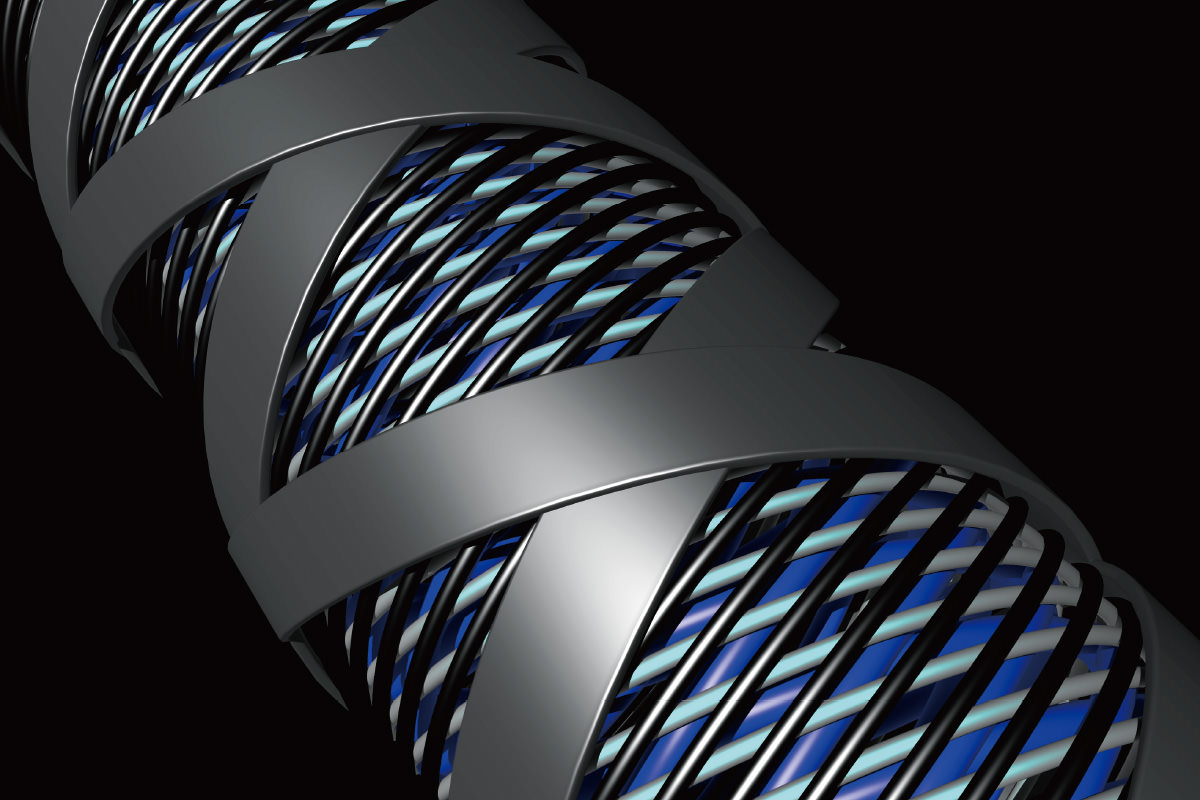 新開発 DNA-SLX (スクエアードレイヤードクロス)グラファイトシステム
DNA-SLX Graphite System
単繊維の超軽量マイクロカーボンファイバーを緻密なスクエア状に高密度レイヤード。張りと高い潰れ強度を実現するとともに、圧倒的なリフティングパワーを生むトルク(粘り)をもたらす「高伸度」特性を発揮。さらにこのSLX(スクエアードレイヤードクロス)チューブラーを2重螺旋構造できっちりと締め上げていくDNAカーボンアシストによって、屈強なネジレ剛性を発揮。海のビッグフィッシュを最速でランディングするためのメガバス独自の新世代シャフトコンストラクションです。
DNA carbon shaft reinforced with SLX (Square Layer Cross) double-helix construction exhibits formidable torsional rigidity. Single strands of super-lightweight micro carbon fibers are layered into a high-density "x" pattern. This blank combines tension and elasticity—along with high fracture resistance—to create the torque required for overwhelming lifting power and control. Designed originally to handle hard-fighting giant tuna, this is Megabass' unique next-generation trophy shaft construction, built to dominate world-record class bass.
ガイドセッティング
GUIDES
The guide system is all double footed and double wrapped.
T-DPS Reel Seat
T-DPS Reel Seat