狙いはビッグフィールドのナナマルだ。
狙いはビッグフィールドのナナマルだ。
DESTROYER T.S

BACCARAT
TS78X
メガバスがまったく新しいバスロッドにチャレンジ。"夢を追い続けるアングラー"のためだけに作られた、まさにワールドレコードを釣るためだけに作られたロッド。
世界一の記録魚は、本気でそれだけを狙う者にしか手にすることができない。もちろんタックルもそのためだけに作られたものでなければ、決して獲ることはできない。
メガバスがこのロッドを作るためにまずしたことは、これまでのバスロッドの概念を捨て去ること。マテリアルに対マグロ戦闘用に開発されたDNA-SLXグラファイトシステムを採用し、スーパーハイトルクの権化のようなブランクスを誕生。200グラムオーバーのビッグベイトをフルキャストできるパワーと、ディープレンジから20ポンドクラスの魚すらリフティングするトルクを纏わせました。
ガイドシステムもオールダブルフットを搭載し、ダブルラッピングで完全補強。仮にそのワールレコードクラスが想像を遥かに超える魚体であろうと、驚天動地のファイトを見せようと、イニシアティブを与える隙を一分も見せない仕様。
リール保持力を高める専用フード。リールを固定することで、安定したファイトを約束します。
テーパーアクションはファスト。これだけのパワーロッドでありながら、感度を追求したティップを搭載。
グリップインジョイント方式を採用。仕舞寸法を考慮しつつも、強度不安の一切を払拭。
Anglers in pursuit of the catch of a lifetime demand equipment that performs at the highest-level day in and day out, allowing anglers to maximize slim bite windows and scarce opportunities to land those record-class fish. Megabass gladly accepted this challenge, developing a rod built purely for the baits, techniques, control, and power to land the next world record.
For the TS78X, we started from scratch, discarding the design and production concepts behind past bass rods. For the material, we utilized the DNA-SLX graphite system developed for battling tuna, yielding a high-torque blank that is the embodiment of sheer power. This blank can fully cast 200g+ big baits, combined with the lifting-power to pull 20+ pound trophies from the depths.
Featuring double-footed guides, each foot is carefully double-wrapped, improving durability, and protecting the blank from any possible damage the metal could exact under extra-heavy load.
The TS78X has a special hood that locks the reel in place, securing another key component that will determine the outcome of the fight. The taper action is fast. Despite being such a powerful rod, it is equipped with a surprisingly sensitive tip, allowing for a wider-range of rod work to impart action to giant baits.
Taking bank anglers and storage during transport into consideration, the TS-78X is built with a heavy-duty grip-joint. This allows the rod to be taken apart for trips, without sacrificing any strength or durability.
SPEC
Other.1

Closed Length : 195cm

Price

メーカー希望小売価格
53,500 円 (税別)
TECHNOLOGY
新開発 DNA-SLX (スクエアードレイヤードクロス)グラファイトシステム
DNA-SLX Graphite System
単繊維の超軽量マイクロカーボンファイバーを緻密なスクエア状に高密度レイヤード。張りと高い潰れ強度を実現するとともに、圧倒的なリフティングパワーを生むトルク(粘り)をもたらす「高伸度」特性を発揮。さらにこのSLX(スクエアードレイヤードクロス)チューブラーを2重螺旋構造できっちりと締め上げていくDNAカーボンアシストによって、屈強なネジレ剛性を発揮。海のビッグフィッシュを最速でランディングするためのメガバス独自の新世代シャフトコンストラクションです。
DNA carbon shaft reinforced with SLX (Square Layer Cross) double-helix construction exhibits formidable torsional rigidity. Single strands of super-lightweight micro carbon fibers are layered into a high-density "x" pattern. This blank combines tension and elasticity—along with high fracture resistance—to create the torque required for overwhelming lifting power and control. Designed originally to handle hard-fighting giant tuna, this is Megabass' unique next-generation trophy shaft construction, built to dominate world-record class bass.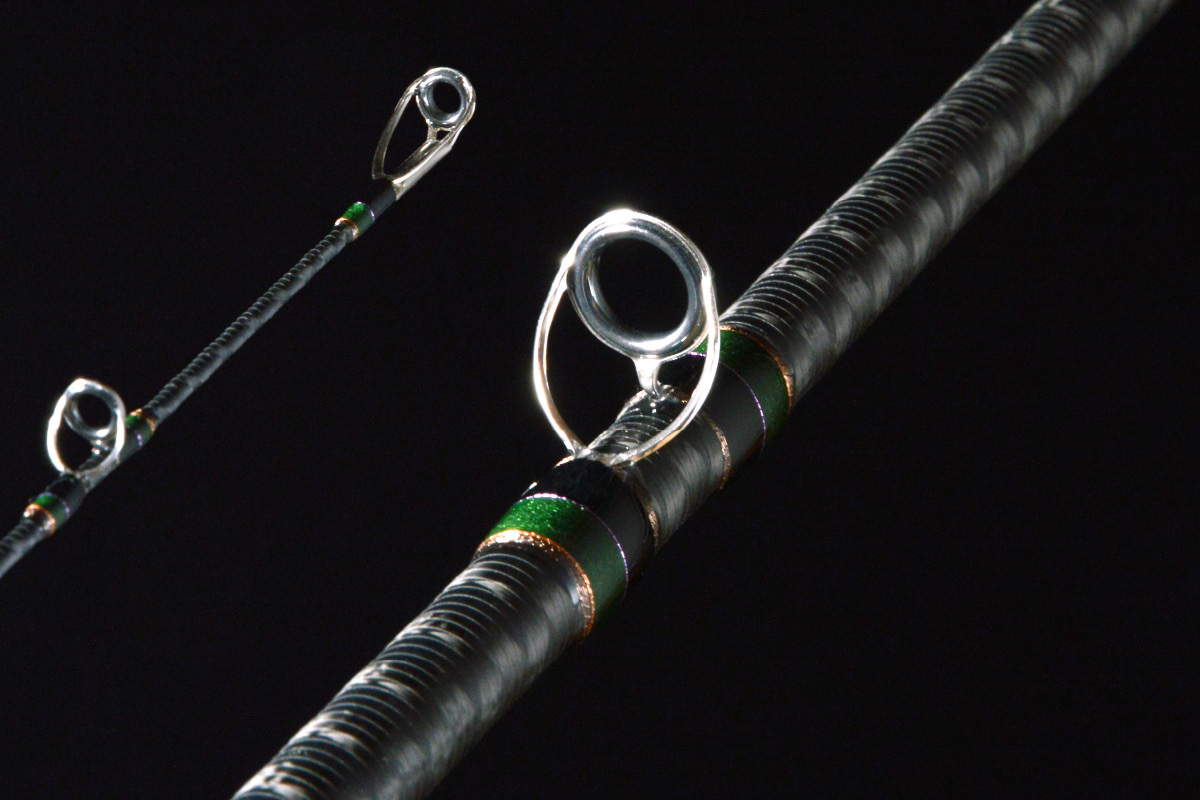 ガイドセッティング
GUIDES
The guide system is all double footed and double wrapped.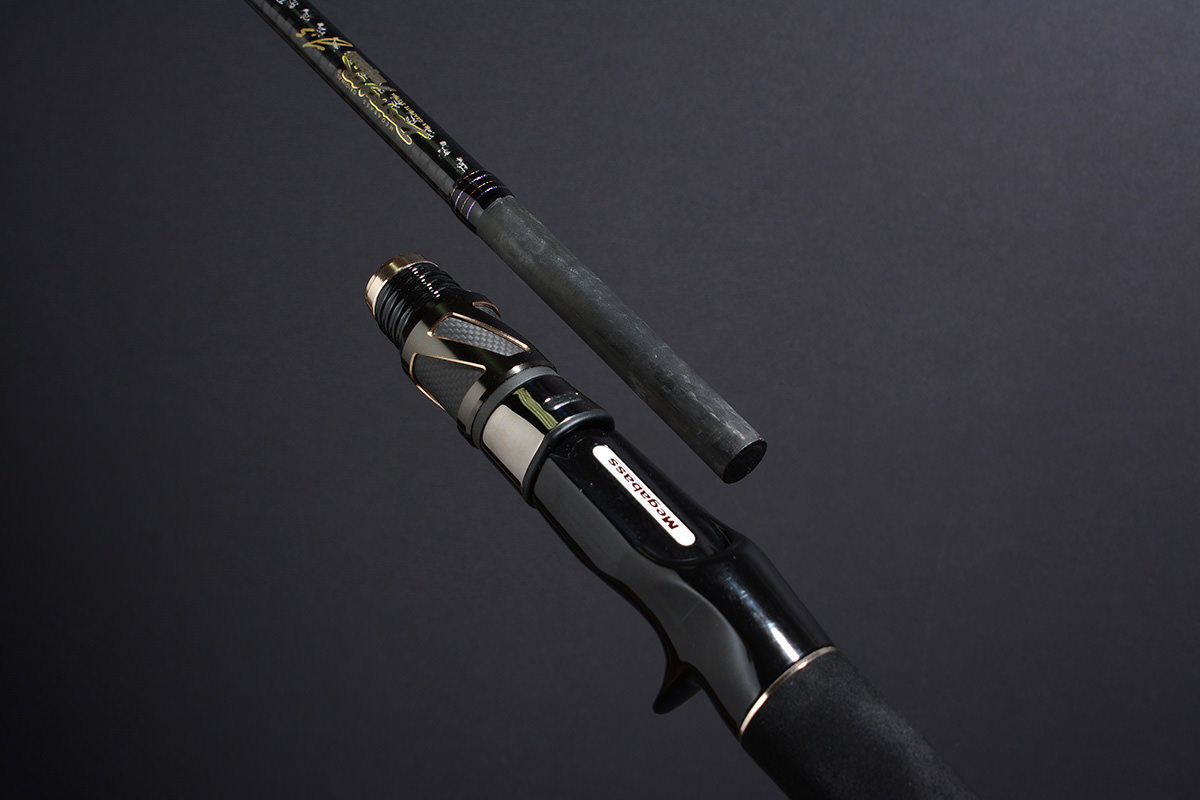 グリップジョイントシステム
Grip Joint System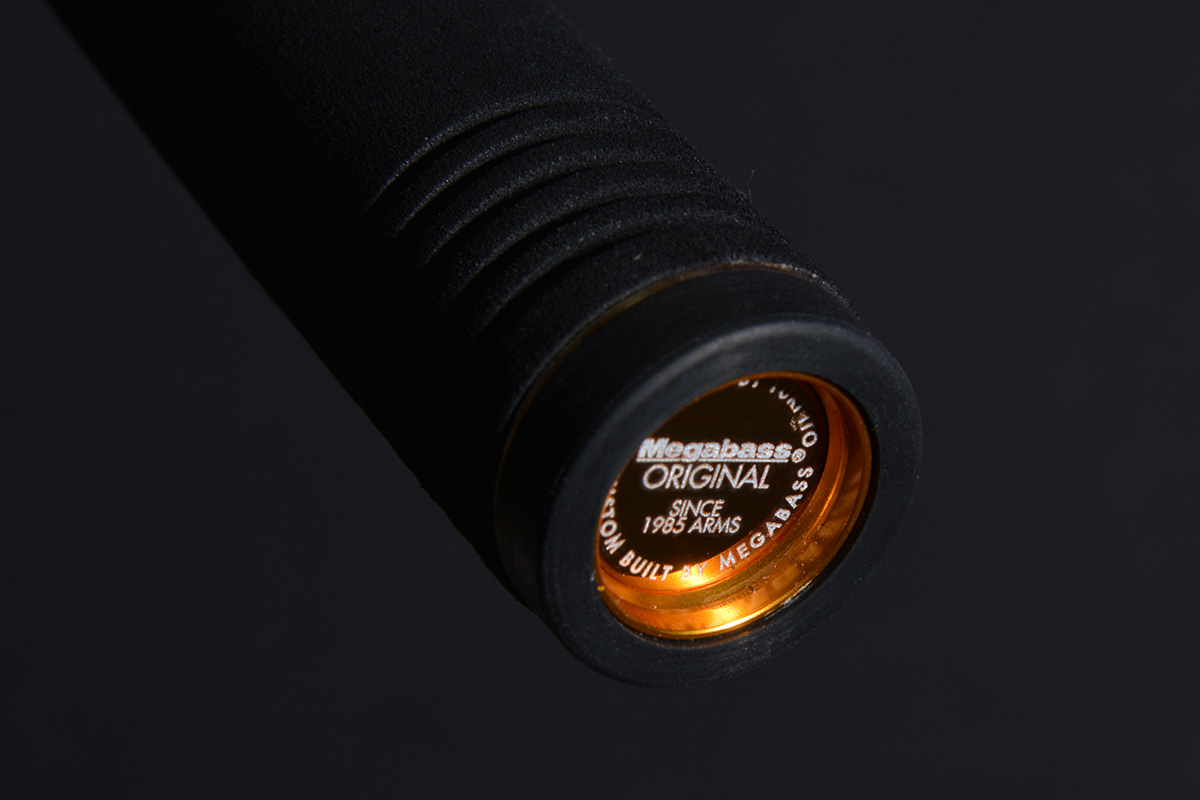 グリップエンドバランサー
Grip End Balancer