狙いはビッグフィールドのナナマルだ。
狙いはビッグフィールドのナナマルだ。
DESTROYER T.S

775
TS72XS
1oz.オーバーのダウンショットでのディープゲームや、ライン巻取り量が多い大型のスピニングリールとマッチングさせ、ディープクランクで広範囲かつスピーディーにサーチすることができるハイパワーロングシャフトスピン。リアグリップを上側を平面カットした、アームホールドを搭載しビッグバスの不意な突進にも余裕を持って対応します。
※画像はプロトタイプです。
This high-powered long shaft spinning rod is not only great for deep fishing with 1oz+ down-shot rigs (a.k.a. drop-shot), but also works well when coupled with large spinning reels to cover a wide area quickly with deep cranking. The top of the rear grip features a flat-cut arm hold, letting you cope with the sudden, unexpected movements of big bass.
※The photograph is a prototype.
SPEC
Price

メーカー希望小売価格
52,500 円 (税別)
TECHNOLOGY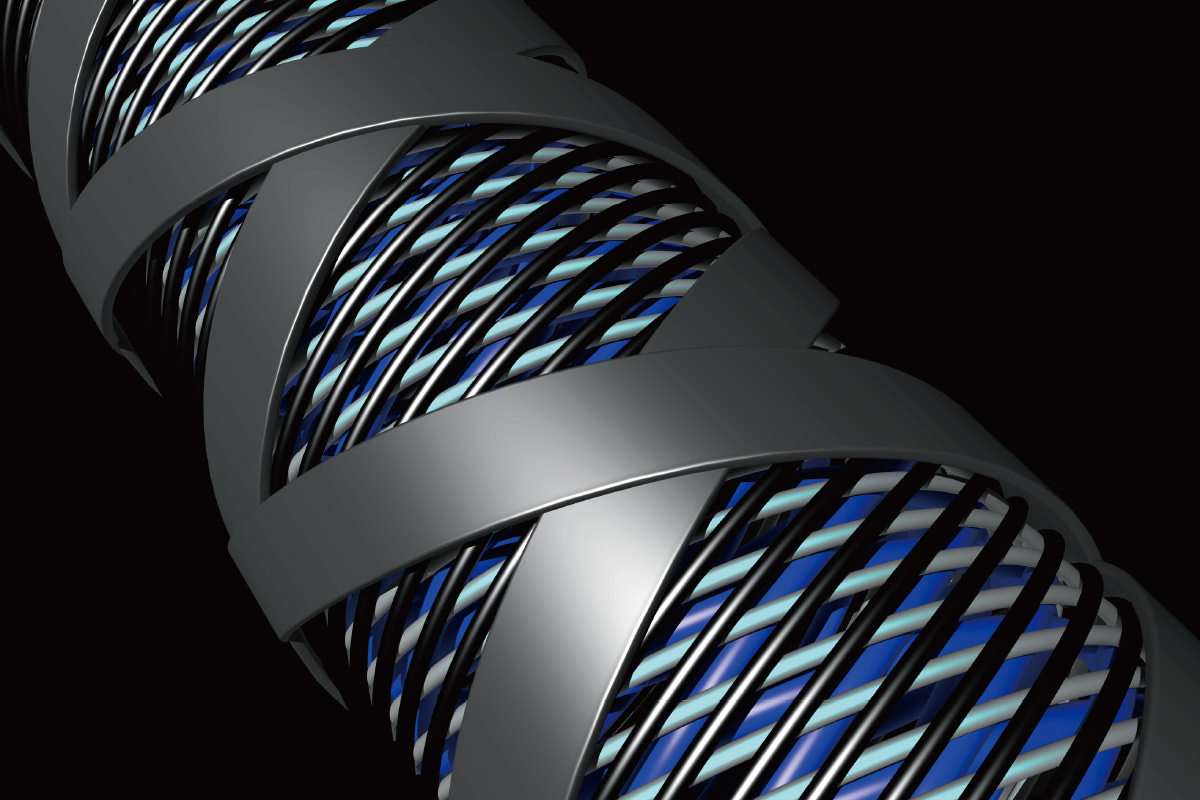 新開発 DNA-SLX (スクエアードレイヤードクロス)グラファイトシステム
DNA-SLX Graphite System
単繊維の超軽量マイクロカーボンファイバーを緻密なスクエア状に高密度レイヤード。張りと高い潰れ強度を実現するとともに、圧倒的なリフティングパワーを生むトルク(粘り)をもたらす「高伸度」特性を発揮。さらにこのSLX(スクエアードレイヤードクロス)チューブラーを2重螺旋構造できっちりと締め上げていくDNAカーボンアシストによって、屈強なネジレ剛性を発揮。海のビッグフィッシュを最速でランディングするためのメガバス独自の新世代シャフトコンストラクションです。
DNA carbon shaft reinforced with SLX (Square Layer Cross) double-helix construction exhibits formidable torsional rigidity. Single strands of super-lightweight micro carbon fibers are layered into a high-density "x" pattern. This blank combines tension and elasticity—along with high fracture resistance—to create the torque required for overwhelming lifting power and control. Designed originally to handle hard-fighting giant tuna, this is Megabass' unique next-generation trophy shaft construction, built to dominate world-record class bass.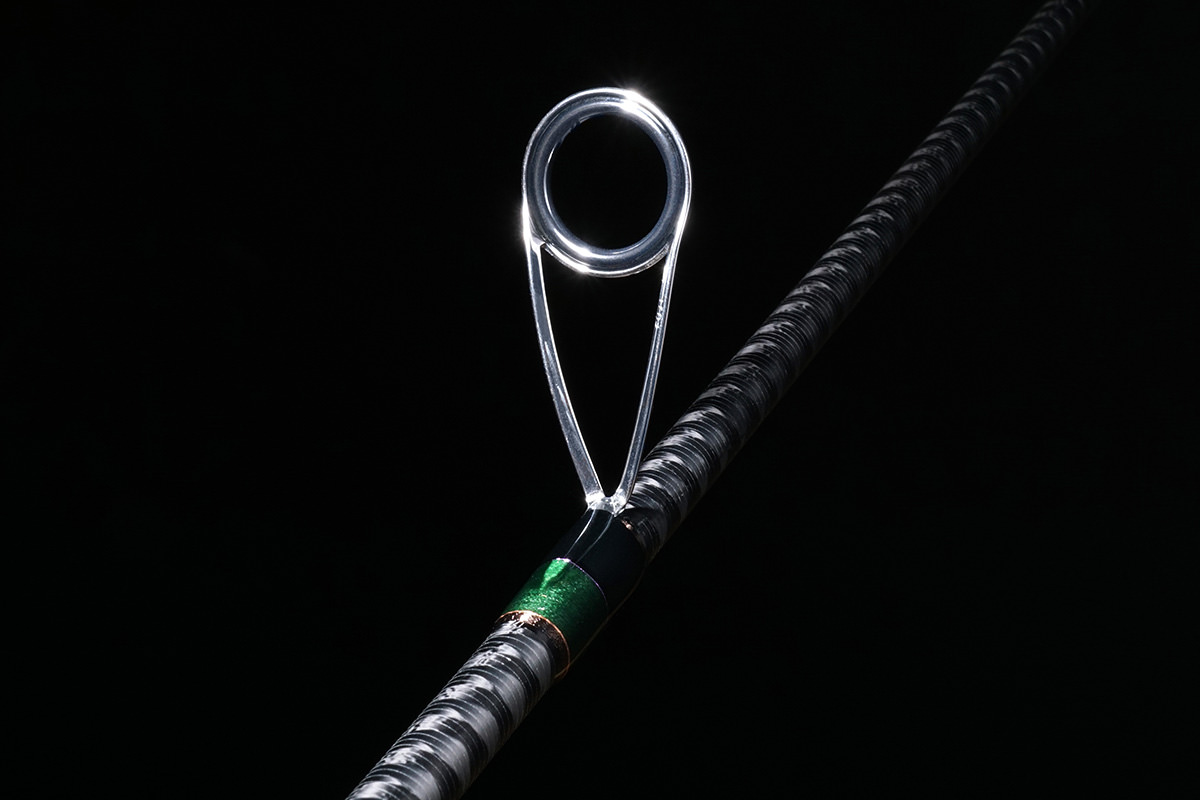 ガイドセッティング
GUIDES
The guide system is all double footed and double wrapped.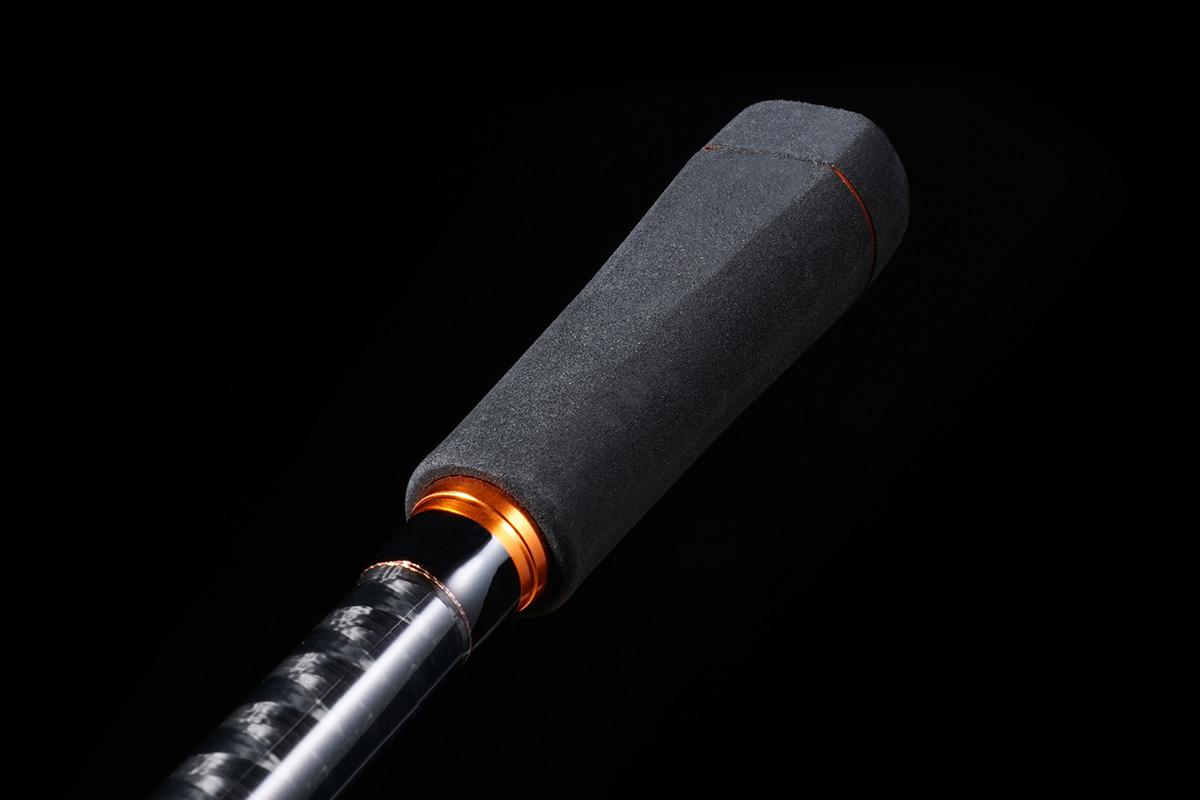 Separate Flat Grip
Separate Flat Grip