狙いはビッグフィールドのナナマルだ。
狙いはビッグフィールドのナナマルだ。
DESTROYER T.S

BLACK JACK
TS711X
フルキャストアプローチでディープゾーンを広範囲に攻略する為に生まれた、TS711Xブラックジャック。
2oz超のヘヴィーウェイトルアーを楽々とロングキャスト可能なパワーを備え、ディープゾーンでのモンスターとの遭遇率を飛躍的に向上。マグナムサイズのクランクベイトやヴェノムなどに代表されるヘヴィーウェイトスピナーベイト、フルサイズスイムベイト、アラバマ系リグなど重量級ルアーの巻き物に幅広く対応しています。
もちろんガイドシステムはオールダブルフットを搭載し、ダブルラッピングで完全武装。ビッグサイズルアーを1日中巻き続ける為のロンググリップ仕様です。全てがモンスターバスとの死闘を想定した強靭な仕様に仕上がっています。
※画像はプロトタイプです。
The TS711 BLACK JACK was developed specifically for deep-zone approaches requiring super long casts. Overwhelming blank power allows for bombing casts of 2+oz. lure, maximizing angler effort to increase distances without extra energy. Designed for a variety of applications, ranging from magnum-sized Crankbaits, heavy Spinnerbaits like the Venom, large Swimbaits and umbrella rigs.
Fully armed with double-footed guides, carefully fixed along the blank with double thread wrapping for durability. Long grip length for all-day heavyweight retrieval. Built for mortal combat with monster bass.
※The photograph is a prototype.
SPEC
Price

メーカー希望小売価格
54,000 円 (税別)
TECHNOLOGY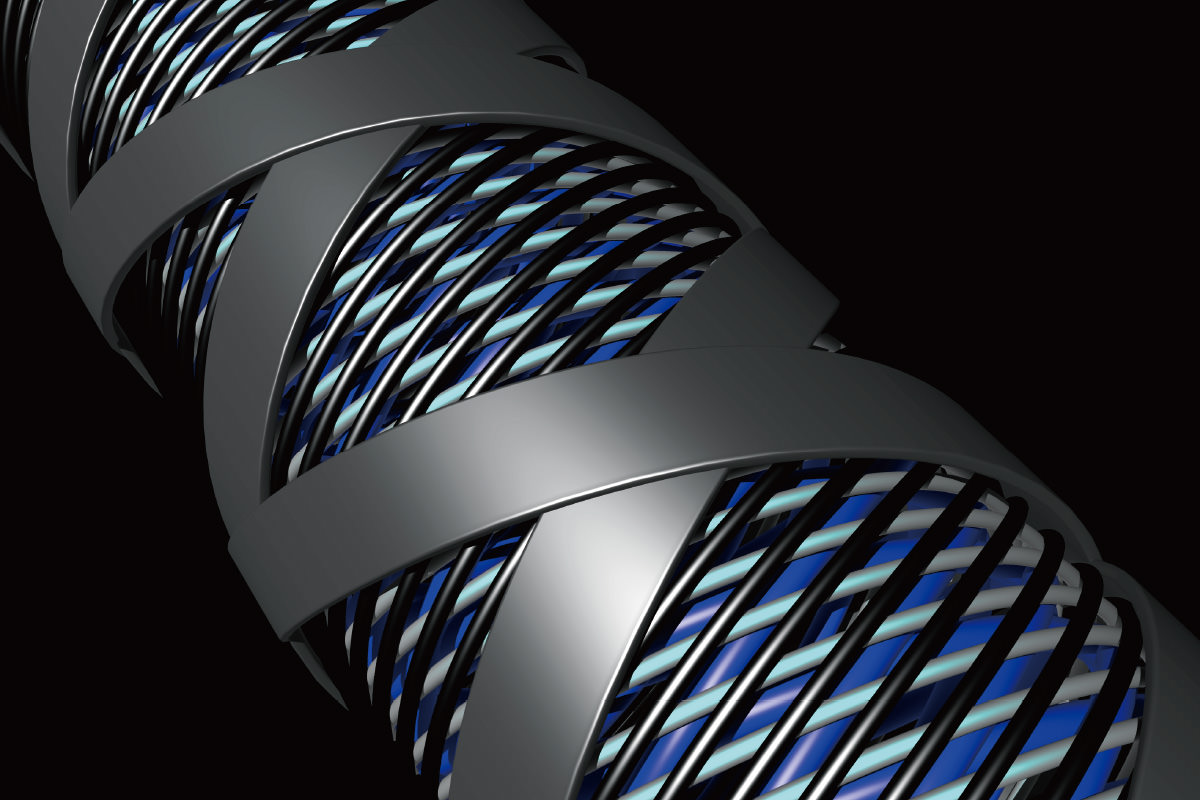 新開発 DNA-SLX (スクエアードレイヤードクロス)グラファイトシステム
DNA-SLX Graphite System
単繊維の超軽量マイクロカーボンファイバーを緻密なスクエア状に高密度レイヤード。張りと高い潰れ強度を実現するとともに、圧倒的なリフティングパワーを生むトルク(粘り)をもたらす「高伸度」特性を発揮。さらにこのSLX(スクエアードレイヤードクロス)チューブラーを2重螺旋構造できっちりと締め上げていくDNAカーボンアシストによって、屈強なネジレ剛性を発揮。海のビッグフィッシュを最速でランディングするためのメガバス独自の新世代シャフトコンストラクションです。
DNA carbon shaft reinforced with SLX (Square Layer Cross) double-helix construction exhibits formidable torsional rigidity. Single strands of super-lightweight micro carbon fibers are layered into a high-density "x" pattern. This blank combines tension and elasticity—along with high fracture resistance—to create the torque required for overwhelming lifting power and control. Designed originally to handle hard-fighting giant tuna, this is Megabass' unique next-generation trophy shaft construction, built to dominate world-record class bass.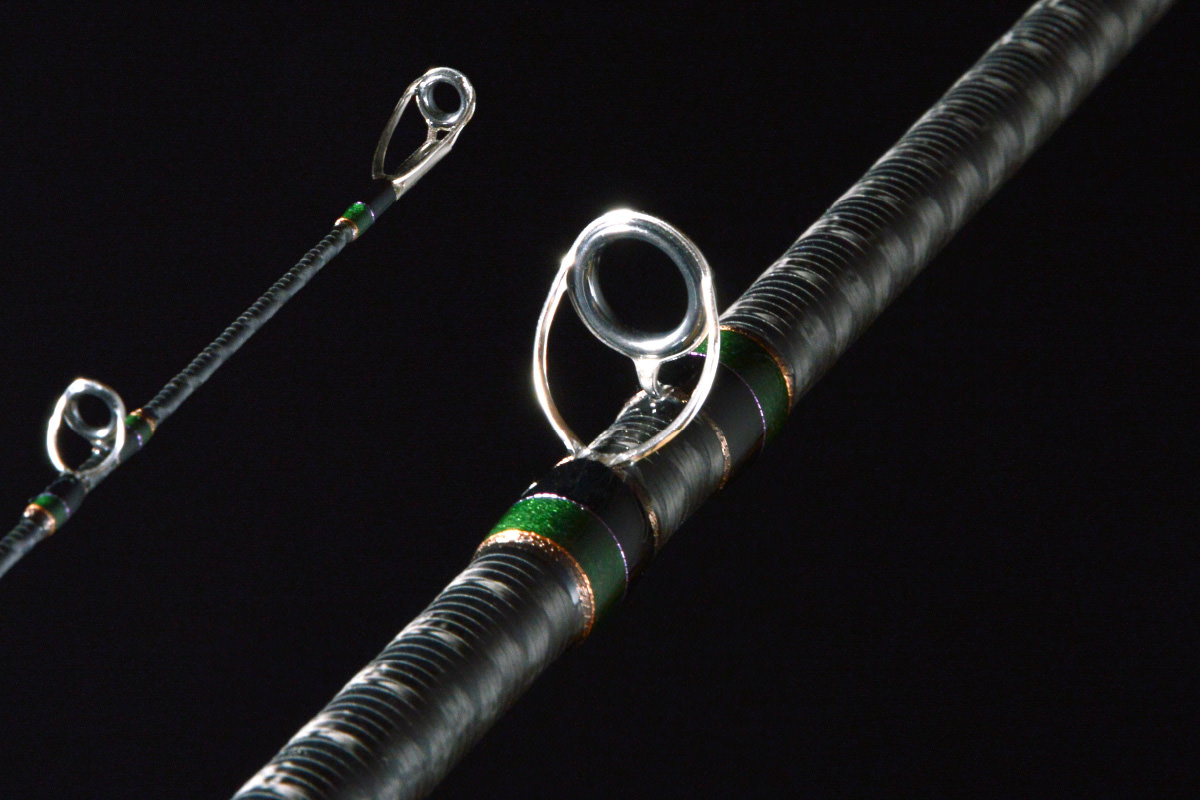 ガイドセッティング
GUIDES
The guide system is all double footed and double wrapped.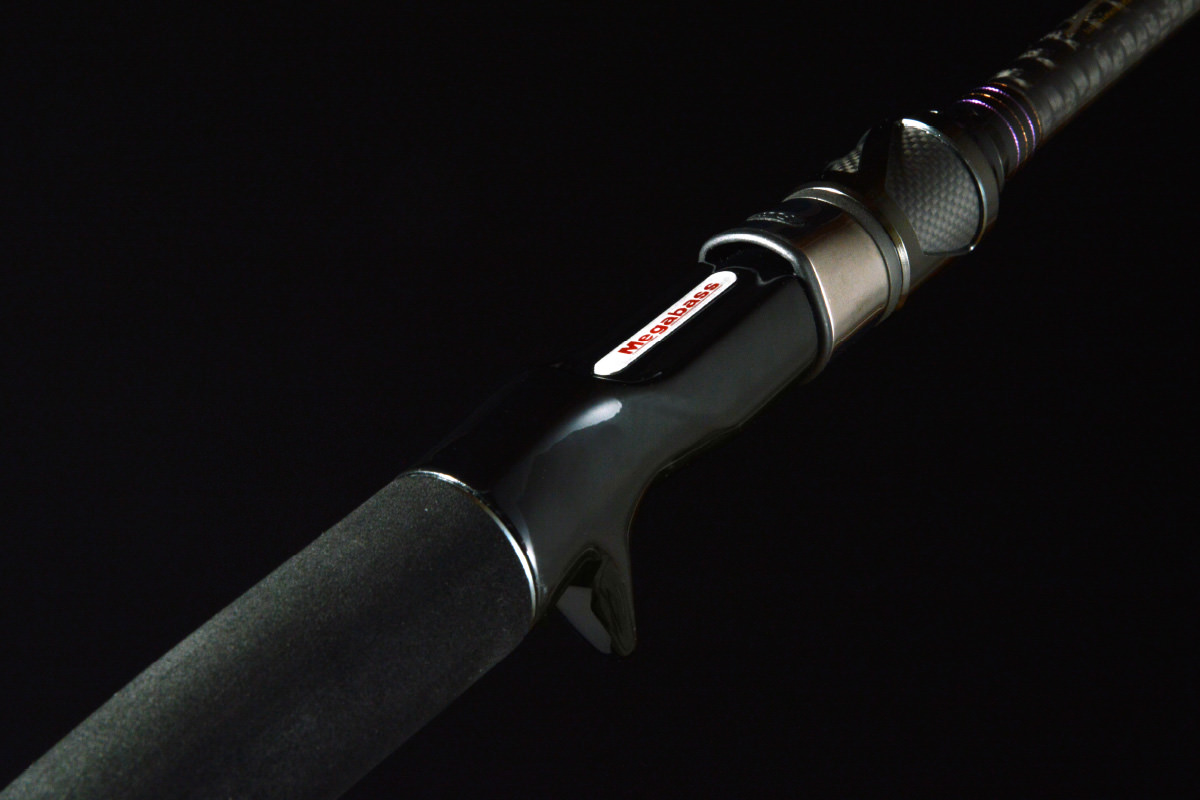 Reel Seat (TCS)
Reel Seat (TCS)