忍コンセプト。トライアングルバスロッド!! トライザ誕生。
忍コンセプト。トライアングルバスロッド!! トライザ誕生。
TRIZA
Lopros
F2-70XSTZ
強風下におけるロングディスタンス・シャッディングなどの軽量級ハードプラグを繰り出す釣りから、フィネスリグ全般を自在に扱えるバーサタイルスピンが、「ロプロス」。7フィートのスーパーロングシャフトから繰り出される圧倒的な長距離アプローチは、シャッドや小型ミノーのプロダクティブゾーンを大幅に拡大、バイトチャンスが増大します。また、ボートでのドラッギングや、ショアからのテクトロ、ロングディスタンスによるミニバイブのリフト&フォールなど、様々なメソッドに高度に対応。コントローラビリティに優れたロングスピンとして独自に開発された「ロプロス」ならではの高弾性ハイテンション製法は、マルチピース・ロングロッドの常識をくつがえす高感度を発揮。ネコリグやダウンショットなどのフィネスリグを繊細に操り、地形変化をとらえてショートバイトを瞬時に伝達。張りを高めたブランクスは、長距離をものともしない的確なフックセットを可能にします。タフな状況下で圧倒的なアドバンテージを生み出す「ロプロス」は、スマートかつコンパクトに収納が可能。収納性のメリットを活かし、1本あれば何かと便利です。必釣へのフォロワーとして、利便性の高い優れたマルチパーパス・モデルをお探しのアングラーにとって最適な、ロングアプローチスピンです。
※画像はプロトタイプです。
The LOPROS is a versatile spinning rod that can handle anything from fishing with lightweight hard plugs to all types of finesse rigs. The extreme long-distance approach made possible by the 7' shaft dramatically increases the productive zones of lures such as shads and small minnows, driving up bite chances. The LOPROS is highly suited for many methods, from boat-based dragging to lift-and-fall with mini vibration bait from shore. Developed to be a long-distance rod with excellent controllability, its unique high elasticity high tension construction exhibits sensitivity that far surpasses that of other multi piece rods. It delicately controls finesse rigs such as neko rigs and down shots, accurately senses terrain changes and instantly transmits shorts bites back to the angler. The high-tension blank makes solid hook setting possible even over long distances. The LOPROS creates opportunity under tough conditions. It can be stowed away compactly and is very convenient to have on hand. This long approach spinning rod is perfect for the angler searching for a convenient multipurpose model.
* The photograph is a prototype.
SPEC
Other.1

Closed Length : 74cm

Price

メーカー希望小売価格
33,500 円 (税別)
TECHNOLOGY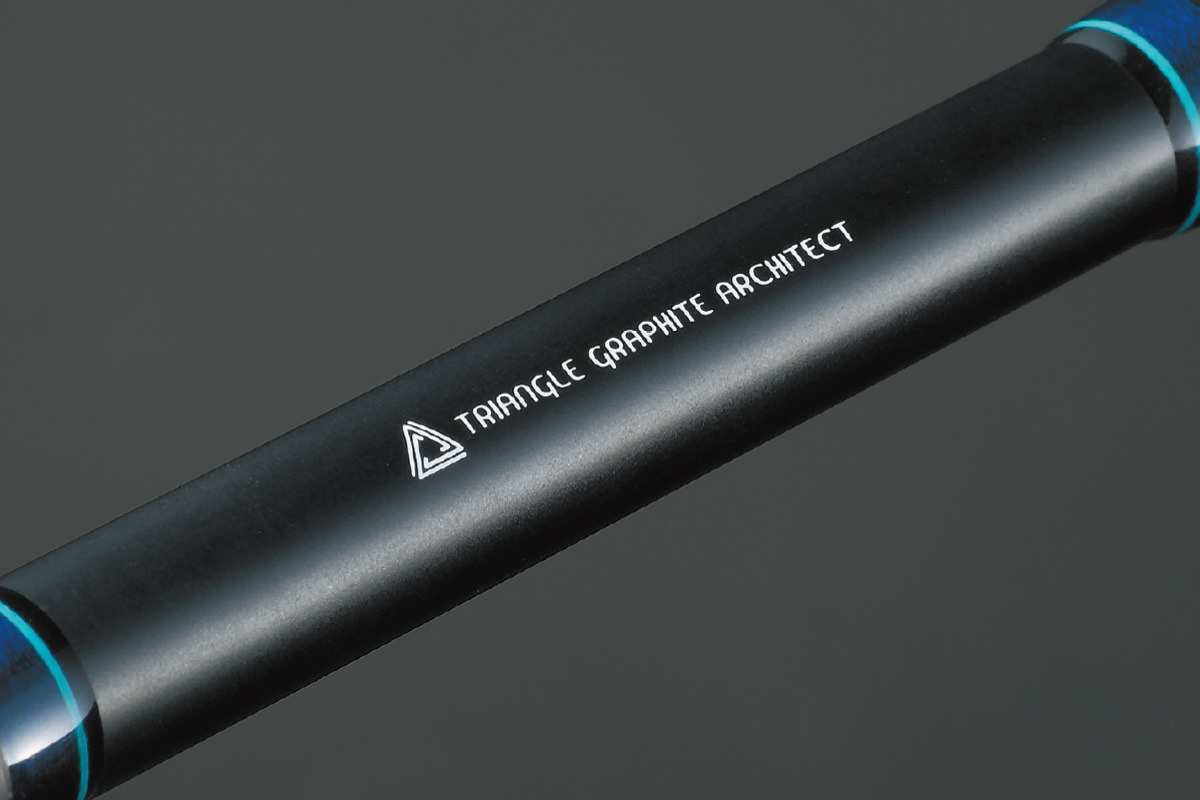 T3-TRIANGLE CONCEPT
T3-TRIANGLE CONCEPT
「TENTION(張り)」=「TORQUE(引張強度・粘り)」=「TORSIONAL RIGIDITY(ネジレ剛性・耐負荷強度)」の3つのT要素を3ピース・ジョイントコネクター各部位にそれぞれ特化させ、ロッドブランクストータルのパフォーマンスを引き上げるコンセプト。ファストムービングロッドと喰わせのソフトベイトロッド、テンションを重視したライトジグロッドでは、それぞれのシャフトに必要とされるT要素配列を変えて、各部位ごとに合理的にシャフトエンジニアリング。テーパーデザインによっても組み合わせを変えています。結果、1ピースロッド作成時の重複レイヤードが削減、驚異的な軽量バランスフィールを実現。
The T3 Triangle concept aims to increase the total performance of the blank by having each one of the three pieces specialize in one of the three "T" elements: TENSION, TORQUE, and TORSIONAL RIGIDITY. This logical shaft engineering allows the flexible arrangement of T elements needed to accommodate different missions, adapting to when you need a fast-moving rod, soft bait rod, or light jigging rod, etc. The arrangement also changes depending on the taper design. As a result, overlapping duplicate layers of one-piece construction are eliminated, creating an extremely lightweight, balanced feel.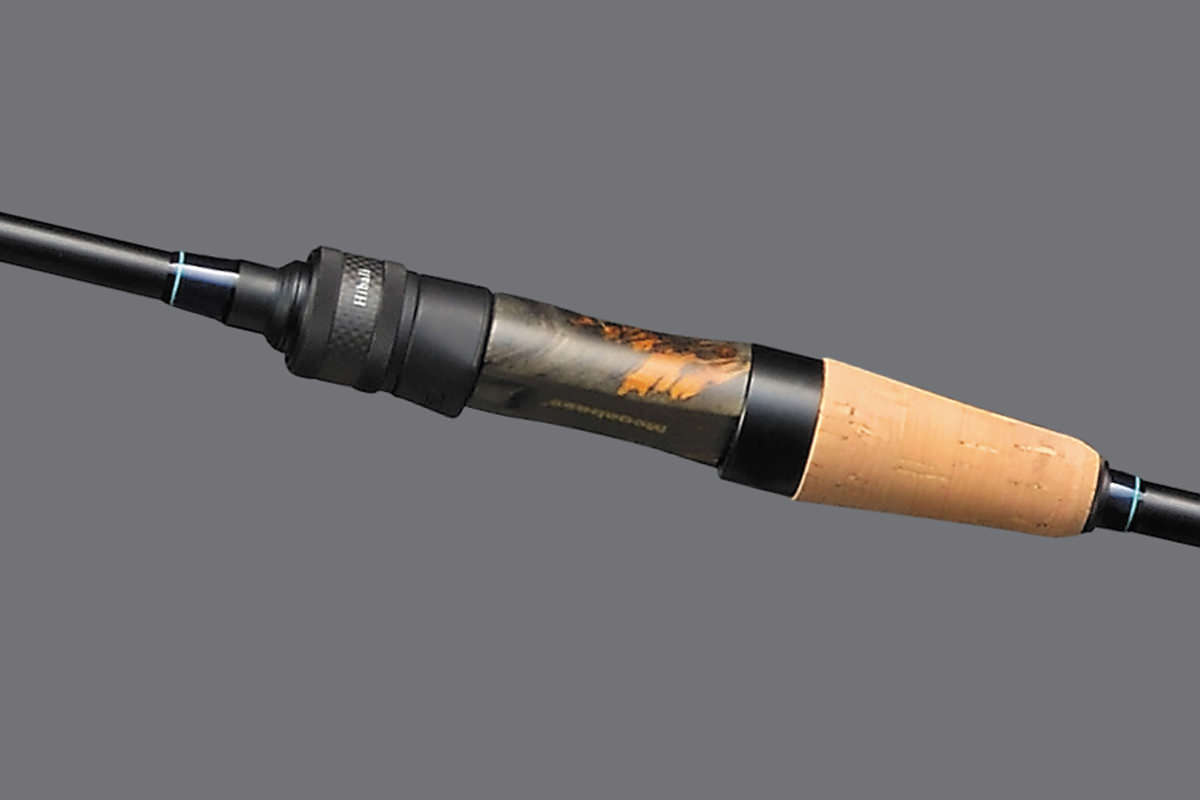 天然ウッド・バーズアイピーコック削り出しリールシート
Natural bird's eye peacock carved reel seat.
希少な天然鳥目樹木「バーズアイウッド」を一本一品削り出し、独自のステイン処理を施し耐水性と耐久性を高めています。その高比重特性を生かしてリール装着時にはロッド重心を手元に寄せる、良好なバランシングをもたらすための機能性部材として採用。(※樹木ストック、調達時期などによっては生産数が限定されたり、受注をお受けできない時期がございます。)
Rare bird's eye wood is utilized in each rod with a unique stain applied to increase water resistance durability. The high density of the wood serves a functional aspect as it allows for a good balance that favors the butt section. *Please note: depending on stock and procurement schedules there are times when production will be delayed due to limited material availability.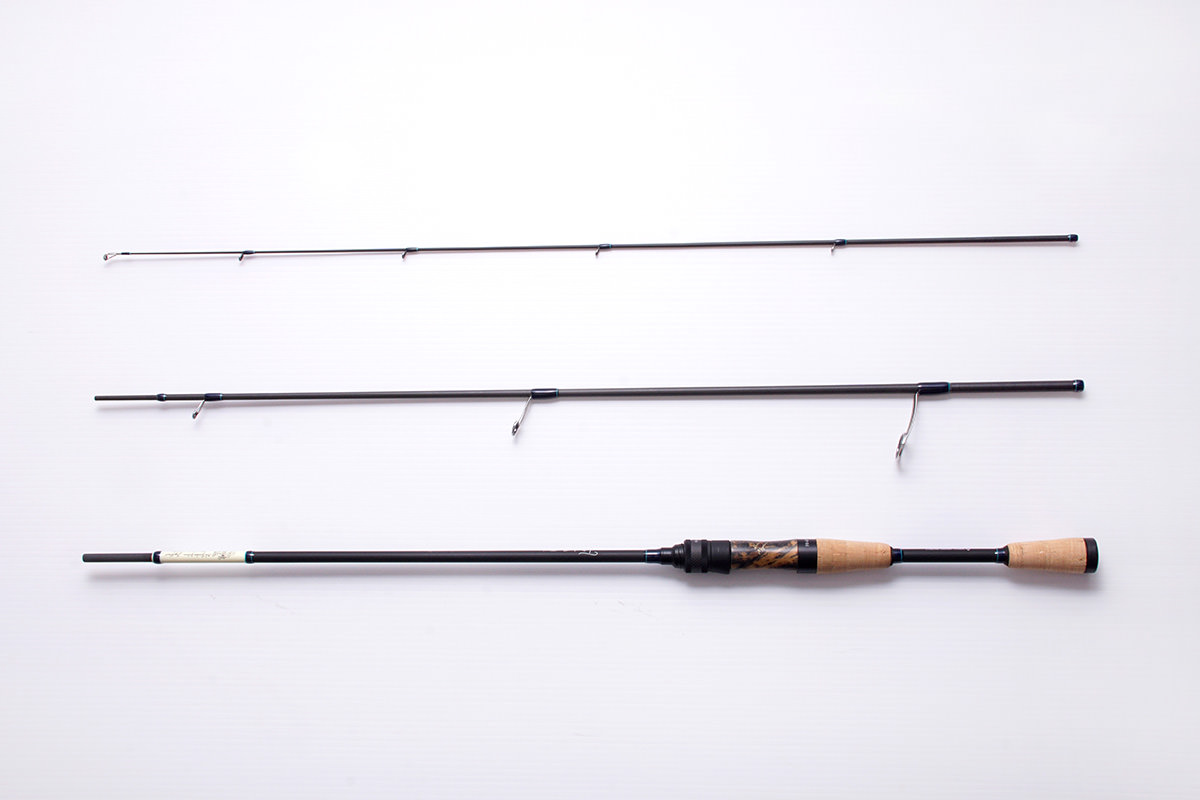 印籠継ぎ3ピースモデル
All models feature a three-piece design
ステンレスポリッシュガイドフレーム+fuji SICリング
Fuji® Stainless Steel SiC Guides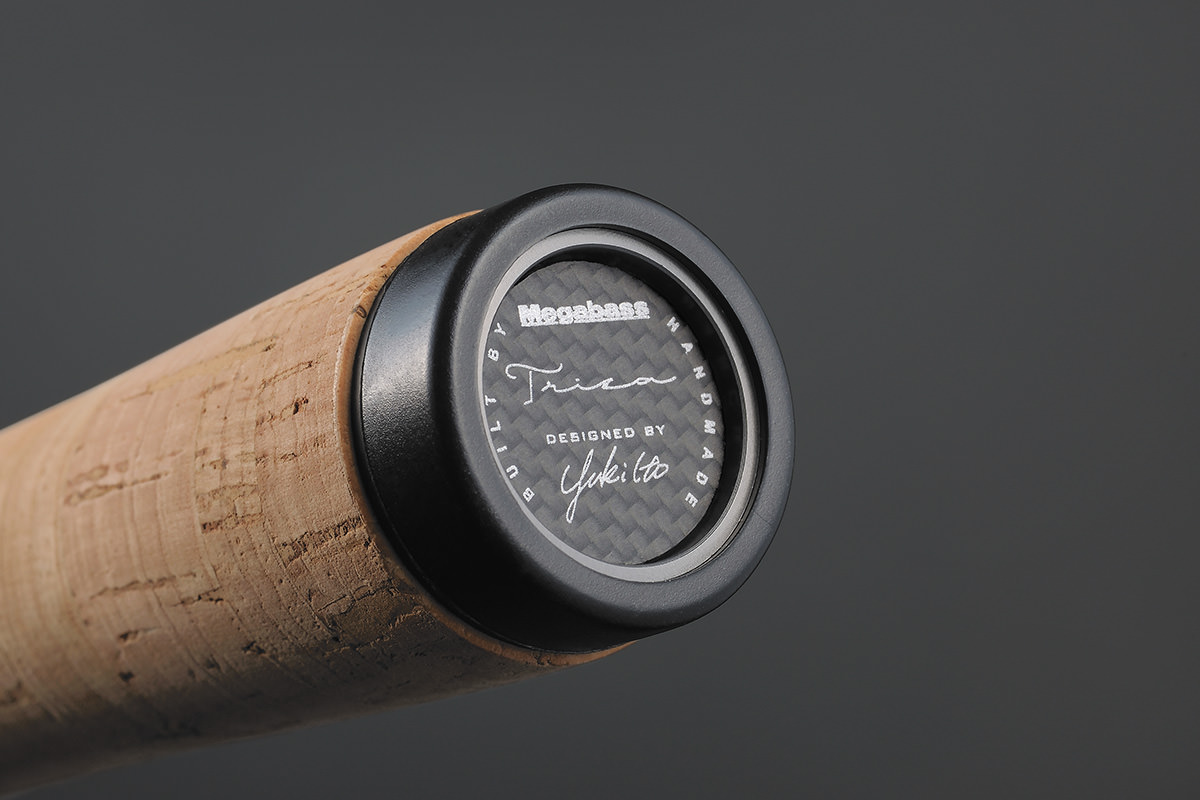 トライザ カーボンファイバー エンドプレート
TRIZA carbon fiber end plate